Former Shoreham whiskey maker turns to brandy & agriculture education
SHOREHAM — It's one of those stunning, late-August afternoons to which Vermonters subconsciously transport themselves when the mercury dives below zero in early February. The sun is grudgingly obeying its celestial mandate as it ebbs on the western horizon of the Champlain Valley, all the while gently kissing a network of verdant tendrils that together form a new vineyard off North Orwell Road in Shoreham.
Soaking up this panoramic tableau is Raj Peter Bhakta, who's looking forward to the day the vineyard surrenders its fruit for his vision of a thriving business that will produce a world-class brandy in concert with hands-on agricultural education opportunities for students at his planned re-boot of Green Mountain College in Poultney.
Bhakta, the co-founder of WhistlePig Rye Whiskey, took some time on Friday, Aug. 28, to talk to the Independent about what is his second spirits-related venture in Shoreham, and how his recent purchase of the former Green Mountain College campus will tie into what he imagines as a "revival" of value-added agriculture, a defunct college campus, and the 900-acre former Rich Farm in Shoreham.
"I feel this is the greatest thing I've ever done in my life, aside from my children," Bhakta said.
"This is the most excited I've been in a very long time."
Bhakta sold his financial interest in WhistlePig in early 2019. He had begun to look for new entrepreneurial pursuits prior to exiting the 13-year-old company. Bhakta found his next calling in the form of a cache of "rare and exquisite spirits" that he procured during a visit to Condom-en-Armagnac, in southwestern France.
"It was a mother-lode of the oldest spirits in the world; our stocks go back to 1868," Bhakta said with a smile.
He used WhistlePig as a template for what has evolved into Bhakta Farms.
WhistlePig, during its formative years, bought aged rye whiskey in Canada and bottled it in Shoreham in the lead-up to 2015 and its first homegrown spirit.
Bhakta Farms earlier this summer launched "Bhakta 50," a blend of Armagnac brandies from 1868, 1897, 1926, 1934, 1956, 1965 and 1970 vintages sourced from the Condom, France, cache. The blend has been finished in Islay Scotch casks.
He explained he was first introduced to Armagnac through the high-end WhistlePig product called "Boss Hog." That whiskey was finished in Armagnac casks.
"It piqued my interest as an obscure and interesting category," Bhakta said. "I started that way at WhistlePig with rye, and now I've found something so extraordinary that I wanted to put my name on it. I'm convinced, absolutely, we're offering the greatest value in the world of spirits."
Bhakta 50 is currently available only online.
"Our first barrel sold out overnight," he said. "Our second barrel is almost sold out and we're launching our third barrel after Labor Day."
The price for a 750-milliliter bottle goes for $250.
All of this is a precursor to the Rich Farm vineyards yielding what Bhakta hopes will be a high-end, farm-to-bottle brandy.
Bhakta and his 10 full-time employees have thus far planted, and are overseeing, around eight acres of vineyards that are slated to expand to 100 acres within the next three or four years.
The vineyard now boasts several, hearty, northern varieties of grapes, among them Frontenac blanc and gris, and Prairie Star. They're resilient enough to endure the challenging Vermont climate, which tends to produce grapes with high acidity.
And that's a helpful trait for brandies, according to Bhakta.
"We're going to see which (grape variety) works best," Bhakta said. "But everything is growing splendidly. We expect to be able to grow the finest grape brandy in the U.S."
And it won't stop with grapes. Bhakta is in talks to buy a 500-acre orchard in Shoreham, from which to harvest fruit for apple brandy. He declined to identify the orchard until the deal is consummated.
"We are going to have the most extensive vineyards in the state of Vermont," he said.
At this point, Bhakta is forecasting 2022 for his farm's first locally produced brandy vintage, which will be aged in what he called "the largest variety of barrel finishes in the U.S." They're mostly oak barrels, accumulated from parts of the U.S., Japan, Spain and other nations. Some of the barrels previously stored whiskey, sherry and Armagnac.
"Our hope is to be able to produce 100% of our future needs from the Rich Farm," Bhakta said. "So we're investing very heavily here."
Since brandy costs around eight times more to produce than whiskey, Bhakta is proceeding cautiously with his homegrown venture. He said it cost around $20,000 per acre to plant his new brandy vineyards.
Bhakta is confident the wait and expense will be worth it.
"Fruit is an inherently elegant product from which to make a spirit," Bhakta said. "Just like wine is more luxurious than beer, so is brandy superior to whiskey."
While brandy will be the focus at the Rich Farm, Bhakta will also dabble in organic meats, sourced from a variety of beef cattle, goats, ducks, chicken and quail raised on the property. He plans to launch the venture early next year, under the name "Drunken Meats." They will periodically drink fermented sugar cane juice — not only to flavor the meat, but to relax the animals prior to slaughter, according to Bhakta, who owns additional properties in France and Florida.
GREEN MOUNTAIN COLLEGE
"My vision for Bhakta Farms is to be able to deliver a basket of goods from a variety of different climates that represent the finest food and drink available to mankind — all grown on our farms, organically and using regenerative agriculture principles," he said.
Such principles, he said, will be taught at a revitalized Green Mountain College, or GMC.
Bhakta placed a winning bid of more than $4.5 million for the 155-acre GMC campus, which had been on the market for more than a year. College officials shuttered the four-year liberal arts institution in the summer of 2019 due to insufficient income.
He believes GMC will become a big draw, this time with a focus on agricultural learning, working hand-in-hand with Bhakta Farms.
"I see a GMC agricultural program — which I hope to have running, with students, by next spring — being completely integrated with the Shoreham farming operation," he said. "This is where they'll practice what they're learning. I see a work college, where students graduate debt-free, and chock full of skills."
The reborn college will, at the outset, focus on what's going on at Bhakta Farms, affording education and practical experience with vineyards, orchards, producing spirits and carpentry.
He said the GMC campus is in "spectacular" shape and should be ready to serve 30-50 students by next spring, and upwards of 1,000 within five years.
"We're going to start lean and grow over time," Bhakta said. "We're not going to become bloated and over-staffed like the rest of higher education in America."
Reporter John Flowers is at [email protected].
More News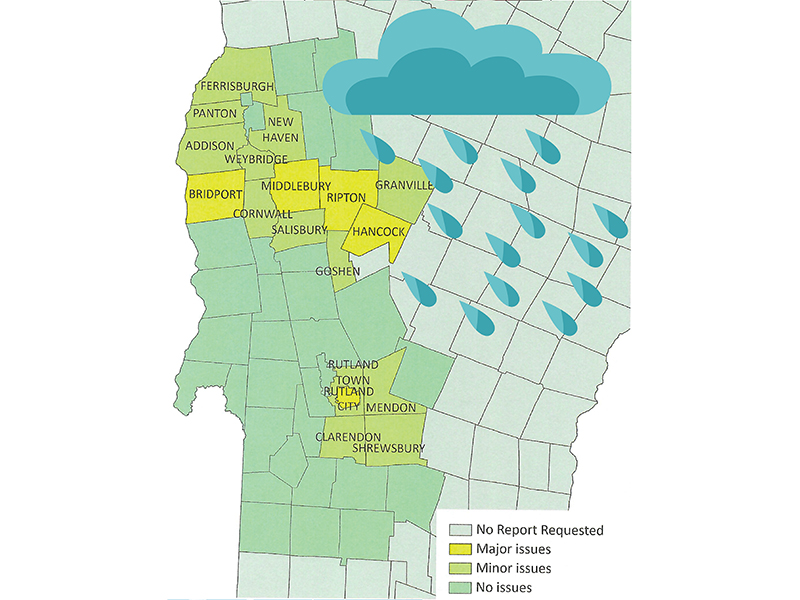 Local towns may get federal money to pay for more than a million dollars in cleanup and re … (read more)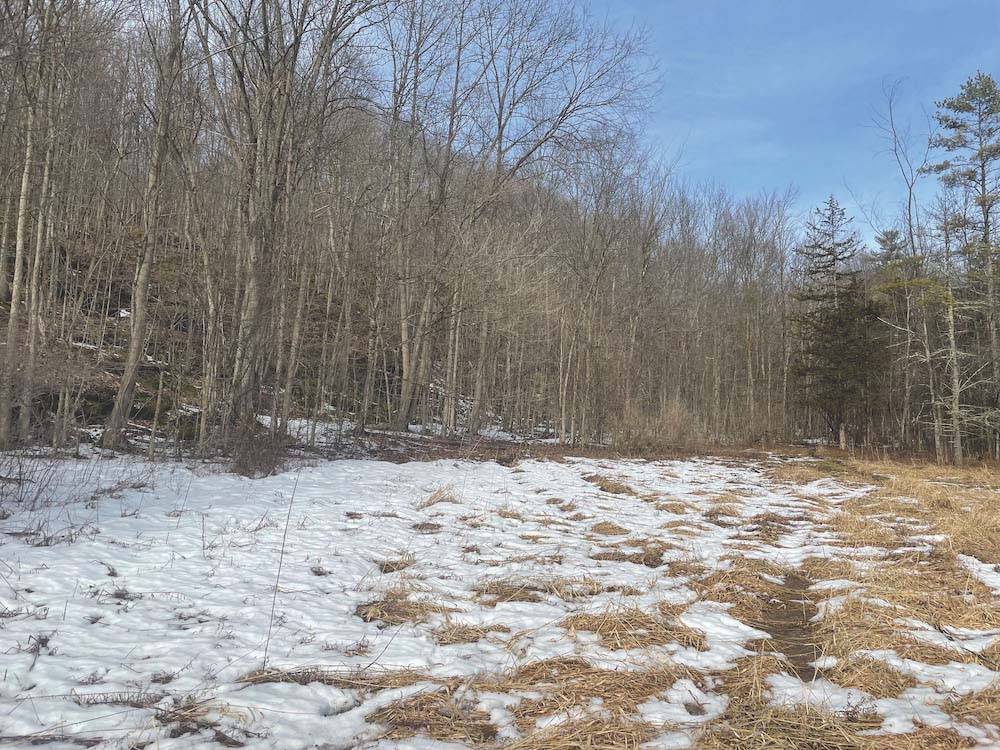 The Vermont Fish and Wildlife Department is putting $566,667 in grant money toward conserv … (read more)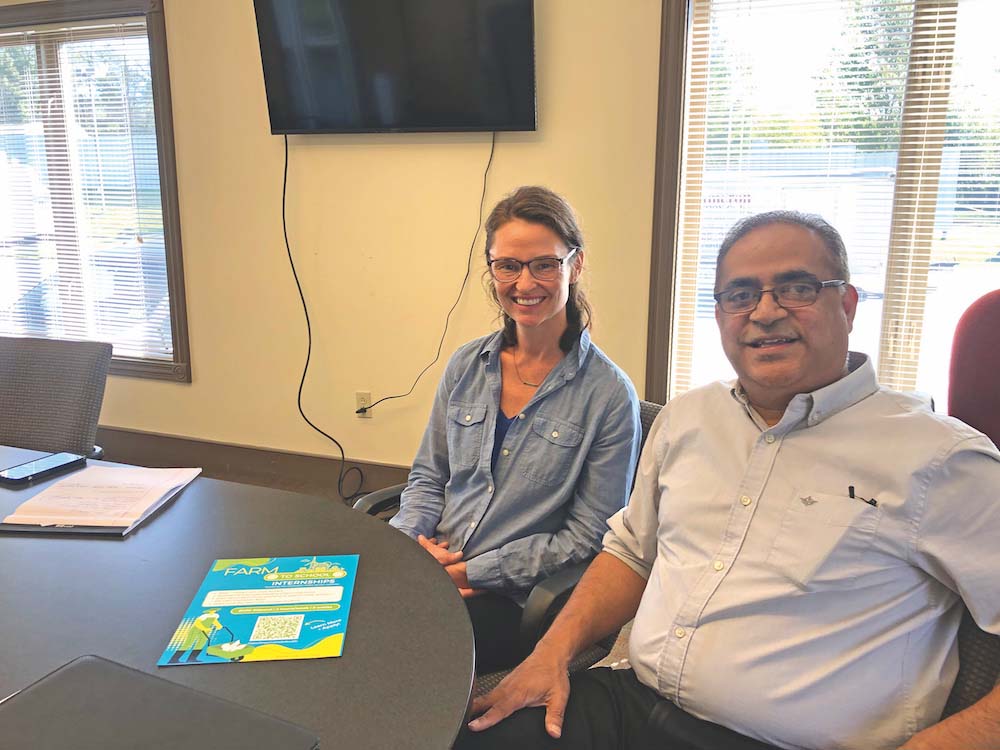 Like most things, the future of agriculture in Vermont lies in the hands of younger genera … (read more)