County schools to reopen – with some twists
"This work is very complex. (We) had to factor in the state context, the regional context and the local context, and there are many competing interests as we think about the decision to reopen in the fall."
— Mount Abraham Superintendent Patrick Reen
UPDATED to include the new opening date for Vermont schools.
ADDISON COUNTY & BRANDON — It will be "back to school" in the truest sense of the phrase in Addison County this fall, albeit with a few twists.
The Addison Central, Addison Northwest and Mount Abraham unified school districts confirmed on July 22 that they'll use a "hybrid instruction model" this fall that will see students return to their respective campuses for two days of in-classroom instruction each week, while learning remotely the other three days of the week.
All three will also offer all-online learning options for families who remain apprehensive about sending their children to classes during the COVID-19 pandemic.
"While we all agree that nothing compares to the benefits that students receive from in-person instruction, after extensively reviewing the (Vermont Agency of Education's) guidance and evaluating how to operationally implement those requirements and recommendations in our schools, reviewing survey submissions from our families, meeting with staff representatives, and consulting with our reopening committee, we feel the hybrid model will best address the health and safety of our students and staff given the current health data available," ANWSD Superintendent Sheila Soule said through a July 22 email to the community.
The Rutland Northeast Supervisory Union — which educates students in the Addison County towns of Leicester, Goshen and Whiting — announced that it will use a different model. This Brandon-area school district will teach children in second grade and younger in person; older kids will be taught online, with some exceptions (see more details below).
On Tuesday, school districts got a little extra time to iron out their plans when Gov. Phil Scott said he would issue an executive order that said Vermont schools will reopen Sept. 8 this year, a week later than many had planned. State officials strongly recommended in-person instruction for children under 10.
ACSD, MAUSD and ANWSD are part of the Champlain Valley Superintendents Association (CVSA), which includes 16 school districts in Addison, Chittenden, Franklin and Grand Isle counties. All CVSA districts will be using the hybrid instruction model when classes get under way Sept. 8, though they'll be ready to pivot back to "virtual learning" at a moment's notice, should state and federal authorities impose new pandemic restrictions.
Local school leaders are still sorting out details, but here are the basics of the hybrid instruction model:
•  Students will be divided into two groups. Each group will attend school in-person two days a week and take part in remote learning three days a week. So group one will attend classes on Mondays and Tuesdays, and group two will be in the classrooms on Thursdays and Fridays.
•  On Wednesdays, most students will learn remotely. Districts will use this day to provide individualized support to students, allow for staff to engage in professional learning and planning, and focus on a thorough cleaning of facilities, according to a press release from the CVSA.
Officials promised student groups will be "thoughtfully created" in an effort to best support families. For example, planners will, to the greatest extent possible, group family members together, according to the CVSA.
The overall rationale: Having fewer students in the building at a time will help reduce contact, give teachers and staff more time to assess the academic progress and needs of students, and better help everyone adjust to new expectations and healthy routines, according to the CVSA.
"We acknowledge the hardships that hybrid and full remote models may place on families, including faculty and staff," said CVSA Co-chair Lynn Cota. "Although it will be a challenge, by working together, openly communicating, and being creative and flexible, we can overcome these challenges together."
ADDISON CENTRAL
ACSD provides K-12 education to students in the towns of Bridport, Cornwall, Middlebury, Ripton, Salisbury, Shoreham and Weybridge. District officials had mapped out four possible learning scenarios during COVID-19, ranging from online learning for all students, to a full return to schools (with physical distancing).
The hybrid model to be used this fall was envisioned by ACSD officials as scenario No. 3.
Superintendent Peter Burrows thinks it will work well for Middlebury-area students.
"I'm confident that our students, parents, and ACSD staff are building our reentry plan with students' diverse needs in mind in every phase of learning we may confront," he said in an email exchange with the Independent. "We will continue to engage our entire community to respond to needs and be responsive as we tackle the challenges of the pandemic."
How long the ACSD will stick with the hybrid model is dependent on COVID-19.
"We realize that the realities of the pandemic may require us to shift based on Vermont Department of Health and state of Vermont mandates," Burrows said. "We are planning an approach that allows us to transition between phases of learning to best support students, families, and staff."
District teachers and staff will make an extra effort to help students with mild to moderate disabilities; who have social, emotional, or behavioral needs; who are English language learners; who are non-readers; or who are otherwise at risk, according to Burrows.
The curriculum will reflect both the home and school learning environments, officials said.
"Instruction will involve a blended learning model (combining online and face-to-face methods) primarily designed for remote access so students can participate in school and from home," Burrows said. "Students may receive direct instruction via short videos and engage in independent and small group work in person while at school or virtually from home. Time at school will be maximized for interpersonal connection and personalized support."
Incoming Middlebury Union High School Principal Justin Campbell said he hopes to have news next week about the potential of a fall sports season. He said MUHS will maximize the use of its outdoor spaces in order to give students and staff social distancing opportunities.
And MUHS will be prepared for anyone who shows signs of illness.
"Our nursing team, along with the district health and safety planning team, is making sure we are well equipped, adequately staffed and have sufficient spaces to handle the usual needs as well as potential viral cases," Campbell said.
Heather Raabe is principal of Cornwall's Bingham Memorial School. She noted in a recent email to the community that the district wants to alphabetically divide the two separate student groups this fall.
"At Cornwall, that would lead to some very unbalanced class sizes, so we will be looking at a bigger picture," she told parents. "We will need to consider the school schedule, families who have multiple children at school, how spaces can best be used safely, and how to organize the groups to best serve the students both academically and emotionally. Chances are high that the 5th and 6th grade combination will be reconfigured as a result."
ADDISON NORTHWEST
Superintendent Soule is excited that district schools will soon be reopening to children from the member towns of Addison, Panton, Waltham, Ferrisburgh and Vergennes.
She said ANWSD will hold two virtual town hall-style meetings to help address any questions parents might have about the reentry plan. The first meeting, on Aug. 4, will cater to K-6 families, while the Aug. 5 gathering will be for grades 7-12 families.
"Although it will be a challenge, I am encouraged that our recent survey showed the majority of families are supportive of a hybrid learning environment," Soule stated in an email message to district parents. "By working together, openly communicating, and being creative and flexible, we can overcome these challenges together."
In a separate email exchange with the Independent, Soule acknowledged there will be no off-site teaching options for educators.
"All faculty and staff are expected to return to campus when school reopens," she said.
MOUNT ABE DISTRICT
Patrick Reen, MAUSD superintendent, posted a YouTube video on July 23 about the district's reopening plan. The direct link to that video is at tinyurl.com/y29y9crk.
Also on July 23, Reen offered a community survey "to provide us with critical information about each of our students and the needs of their families. That survey was due to be returned by Bristol-area residents by July 29.
Reen credited 40 people on eight teams for helping with the district's school reentry plans. MAUSD serves students in Bristol, Lincoln, Monkton, New Haven and Starksboro.
"This work is very complex," he said. "They had to factor in the state context, the regional context and the local context, and there are many competing interests as we think about the decision to reopen in the fall."
Reen promised the district would be attentive to the needs of all its students.
"I want to assure you that our teams will work tirelessly to support your child's social and emotional needs through this transition," he said. "School is going to look and feel different this year, and we know all of our students will need support. We are here for your children and for your family."
BRANDON AREA
Meanwhile, the Rutland Northeast Supervisory Union will take a more conservative approach for its fall reopening.
Pre-K to Grade 2 students will have in-person learning with their classroom teacher from 8 a.m. to noon, Monday through Friday, according to an email from Superintendent Jeanne Collins.
"Medical science tells us that the younger students have a very low risk of transmission and are the most in need of in-person instruction with their classroom teacher," she said. "The morning will focus on literacy, math, and social skills with lessons in other content areas to be sent home for afternoon lessons on a consistent basis. A parent may choose not to send their kindergarten to 2nd grade child, and access live streamed lessons from home."
Elementary students will be grouped in pods with physical distancing in place. Masks or facial coverings must be worn at all times unless on the playground with distancing or eating and drinking.
Grades 3-12 will learn remotely.
"Offering full remote learning allows teachers and students to focus on preparing for quality remote learning from the beginning, which allows us to scale up to a hybrid model or in-person model if the data supports it later in the fall," Collins said.
Reporter John Flowers is at [email protected].
More News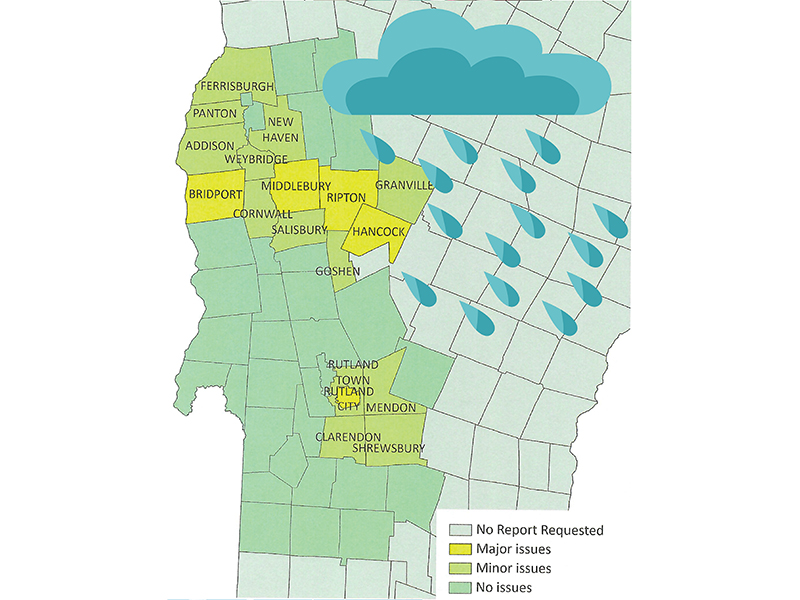 Local towns may get federal money to pay for more than a million dollars in cleanup and re … (read more)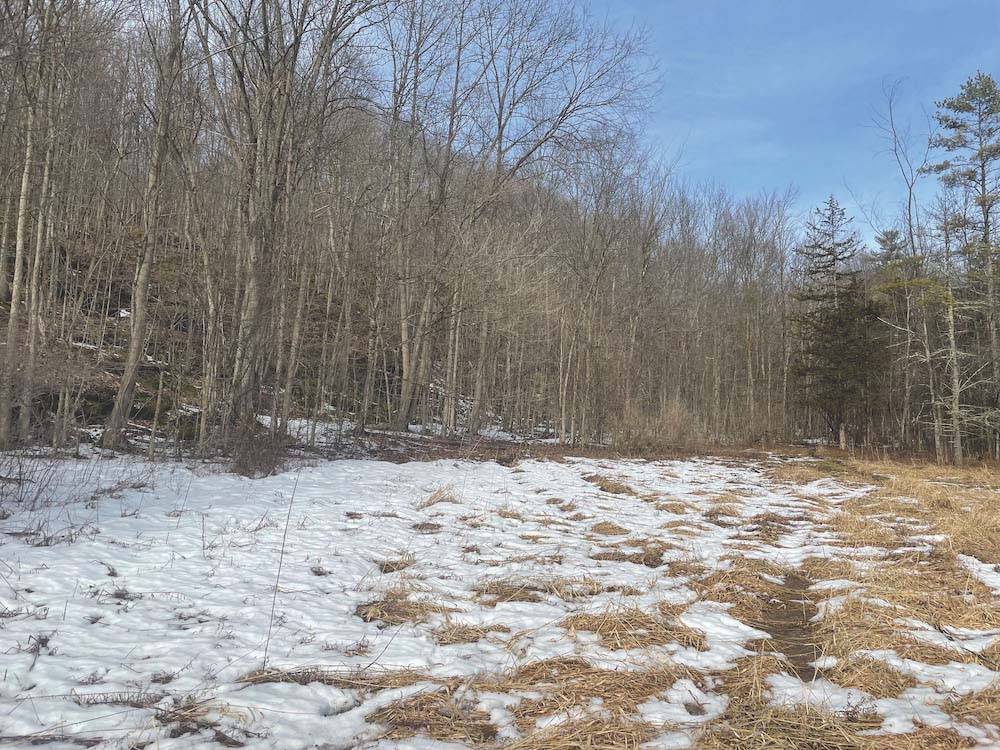 The Vermont Fish and Wildlife Department is putting $566,667 in grant money toward conserv … (read more)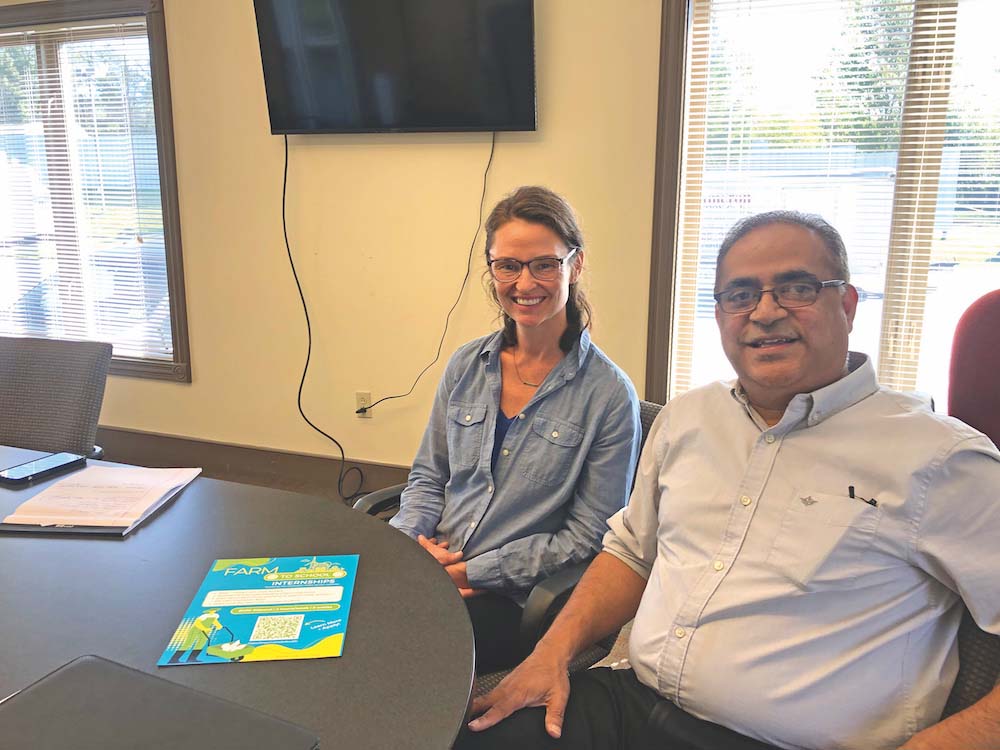 Like most things, the future of agriculture in Vermont lies in the hands of younger genera … (read more)