COVID-19 puts man in hospital for a month
It was hard for her and all of the kids. Their dad, who is Superman, had found his kryptonite.
— Pat Mattison
WHITING — April 2 had begun like most days before it for Keith Mattison.
Rise early, grab a bite to eat and get his tools together for a full day of plumbing, something the 67-year-old Whiting resident has been doing for around 40 years.
But on this day, at around lunchtime, his health descended into a deep valley from which he feared he would never emerge.
"I was working and it was around noontime that I got a funny taste in my mouth," Mattison recalled during a Tuesday phone interview. "It was kind of a metallic taste. I didn't think a whole lot about it, but as the day went on I felt worse and worse. I came home and went to bed; I thought I had the flu."
It was much, much worse that the flu, he would soon find out.
Mattison didn't have the strength to get out of bed, and he couldn't keep anything in his stomach.
"I kept throwing up for around a week," he said.
It got so bad that he asked his wife Pat to take him to Porter Hospital on April 7. He said he was given medicine to stop his vomiting and was administered a COVID-19 swab test. At the time he wasn't exhibiting other coronavirus-related symptoms, such as high fever, sore throat, coughing and difficulty breathing. He had no pre-existing conditions that might've raised an additional red flag.
But tests results that came back on April 10 confirmed he was one of Addison County's COVID-19 patients, which numbered 62 as of Wednesday.
The anti-vomiting medication didn't work, and Mattison wasn't able to eat or drink. He was admitted to Porter upon his positive COVID diagnosis and received fluids. His health deteriorated rapidly to a point where he needed to be placed on a ventilator.
"Things started to go south very quickly," Pat Mattison recalled.
On April 14, Keith's physicians transferred him to the University of Vermont Medical Center in Burlington. Pat was granted special permission to watch her husband from the hospital driveway as he was loaded into the ambulance.
It was the last time she would see him in person for a month.
Around this time things get hazy in Mattison's memory. He spent the next month in a state of delirium while receiving around-the-clock healthcare — a week of it in UVM Medical Center's intensive care unit.
"My head was in a different place," he said.
"I lost a month of my life."
Pat fortunately is able to fill in a lot of the blanks. She's kept a journal of his illness and convalescence, which continues to this day. Keith Mattison is still weak and is grateful for the strength to simply take a short walk in his yard. But more significantly, Mattison continues to receive dialysis three days per week; COVID-19 absolutely hammered his kidneys.
While he still feels plenty sick, he knows he's a lot more fortunate than others who've done the dance with COVID-19. As of this writing, 54 Vermonters had succumbed to the disease — including one person who was in the same UVM Medical Center coronavirus unit as Mattison.
He knows now how close he came to death.
"They had everything except the casket cover closed," he said wryly.
WHOLE FAMILY AFFECTED
Mattison isn't sure how he contracted the virus. His plumbing job takes him to many heavily trafficked places, including schools and restaurants. He figures someone either coughed in his direction, or he picked the virus off a surface somewhere during his travels.
The entire Mattison family has shared Keith's pain, though theirs is the heartache of seeing a perennially strong man rag-dolled by a mysterious ailment. It also hurt to not be able to see the Mattison patriarch while he was quarantined. The clan held daily virtual meetings through Zoom, and Keith was able to join in on days he felt well enough.
Keith Mattison's world has grown since he's been ill.
His first great-granddaughter was born around a month ago; he has yet to see her in person.
"I think of my granddaughter who was going through that post-partum emotional period at the same time he was very, very sick," Pat said. "He was suffering with delirium in addition to being physically sick. It was hard to make sense of a lot of things he said. He wouldn't remember them right after he said them. And there she was with the baby. It was hard for her and all of the kids. Their dad, who is Superman, had found his kryptonite."
Thanks to great care and a fighting spirit, Keith Mattison started turning the tide against COVID-19 after a couple weeks in Burlington. He was transferred to less acute-care floors as his situation improved. He became restless during the last week of his hospital stay.
"He (told the doctors), 'If I'm just going to sit around, I can do that at home,'" Pat said with a chuckle.
HOMECOMING
So after a negative COVID test and a green light from his docs, Mattison left UVM Medical Center on Monday, May 4.
"He was sitting at the curb when I got there," Pat said about her first in-person sight of him in weeks.
Unbeknownst to Keith, members of the Middlebury fire and police departments — as well as friends and family — got wind of his release and lined Main Street, from the post office to the roundabout, to wave and shout encouragement as he made his way home.
"It felt great," he said of the show of support.
Mattison continues to help the medical world gain a better understanding of the coronavirus. He's participating in a UVM/Johns Hopkins research study on the long-term recovery process for COVID-19 patients. He'll submit to checkups at intervals of three months, six months and a year after his original diagnosis.
Vermont's COVID-19 numbers appear to have stabilized, thus prompting Gov. Phil Scott to gradually open the spigot of business openings and small public gatherings. Keith Mattison urges local, state and federal authorities to take a conservative approach, and for individuals to maintain social distancing and wear masks for the foreseeable future.
"If they get it as bad as I did, they'll wish they had kept the restrictions in place," Mattison warned.
Reporter John Flowers is at [email protected].
More News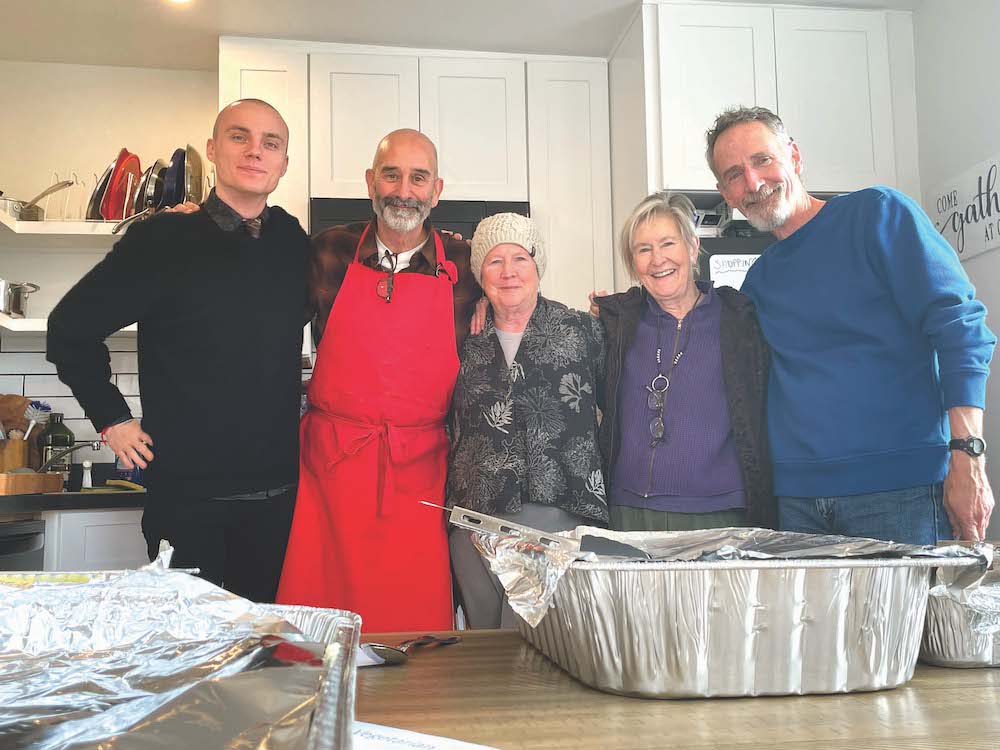 This past Thanksgiving, Nov. 23, saw almost 60 people converge upon the 1,400-square-foot … (read more)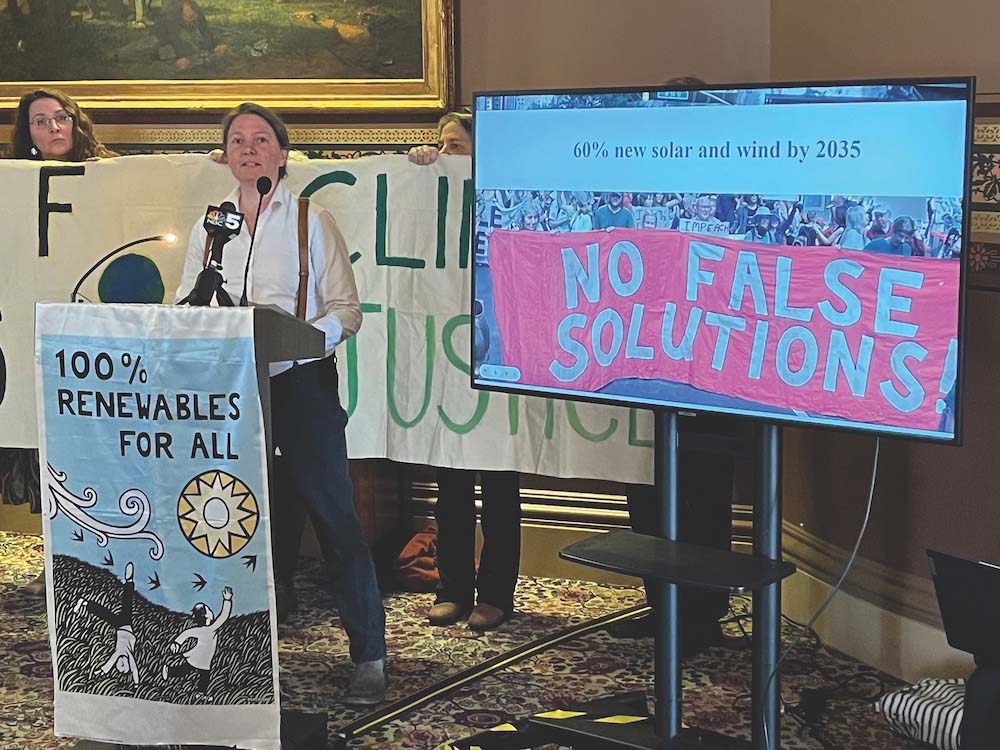 Two state lawmakers are urging Addison County folks not to ease up on efforts to battle cl … (read more)
Hunters during the 16-day deer rifle season that concluded on Sunday brought what was, acc … (read more)