Weybridge man recovers from COVID-19
This is invisible. It's easy to think it isn't there. But this is a real thing, and we need to continue to take it seriously. This virus is not fooling around.
— Doug Wilhelm
WEYBRIDGE — Doug Wilhelm, 67, has often had to deal with the frustration and discomfort that comes with respiratory ailments. So when the Vermont Department of Health began telling folks in mid-March they should take precautions to avoid contracting COVID-19, he took it very seriously.
As a freelance writer, Wilhelm works from his home. So he was largely able to limit his outside trips to the grocery store and the drug store during the early phase of the pandemic.
"When I did (go out), I had my hand sanitizer in the car," he said during a Monday phone interview. "At that point, I wasn't wearing a mask, but I was super-careful."
But being super-careful can't always protect people from contracting COVID-19, a disease caused by the coronavirus. It has thus far afflicted at least 926 Vermonters, including 62 Addison County residents.
And six weeks ago, Wilhelm became part of the list that no one wants to join. A persistent cough, heavy lungs, breathing difficulties, a stubborn fever and exhaustion led to his coronavirus diagnosis. He knew he was in the "high risk" group for COVID-19, given his age and history of respiratory challenges. But he doesn't smoke and doesn't have COPD, emphysema, or any other major lung ailments.
"I have no idea how I got it," said Wilhelm, who continues to cough and rid his lungs of an abundance of fluid that has made the simple act of breathing a full-time job.
It all began on Friday, April 3.
"I woke up in the morning and I said to Cary (Beckwith, his wife), 'I don't feel right,'" he said. "By noon I had finished a telephone meeting on a project and I had to lay down."
He took the afternoon off, but didn't feel any better.
"By early evening, I knew I had something serious," Wilhelm recounted.
He immediately thought of COVID-19, and his symptoms appeared to match up.
"For me, it went right into my lungs," he said. "There were no 'pre-symptoms.'"
It wasn't like a cold, which can start with a sore throat, followed by a runny nose, cough and lethargy.
"I've had the flu, and it was nothing like the flu," Wilhelm added. "I've had bronchitis and pneumonia after a cold, it was nothing like any of those things. It went right into my lungs and I had serious shortness of breath. It hurt to breathe, to inflate my lungs more than two-thirds. It was a little scary."
With some nudging from his spouse, Wilhelm called his primary care provider's office. He described the symptoms, and the physician made what he called a "presumptive diagnosis" of COVID-19.
Upon the advice of doctors, Wilhelm sought to confirm the diagnosis through a swab test — which actually turned out negative.
"It was really confusing," he said. "I thought, 'If I don't have COVID, what do I have?'"
But Wilhelm's physician determined his test had produced a false-negative, which can occur with COVID-19 testing, according to the Centers for Disease Control.
"It is possible for this test to give a negative result that is incorrect (false negative) in some people with COVID-19," reads a statement on the CDC website. "This means that you could possibly still have COVID-19 even though the test is negative."
So Wilhelm spent the next two weeks in home quarantine, feeling real sick — though his condition never quite rose to the level of having to be admitted to the hospital. His physician — with whom he conversed virtually every other day — had instructed him to call him immediately if his temperature rose above 101 degrees. It never got above 100.5 degrees.
"The fever was there, but not all day," he said, noting it usually spiked late afternoon or in the evening.
But lung congestion and exhaustion where his constant companions.
"Some (COVID patients) describe horrible physical issues — your body really hurts, you have high fever and night sweats," Wilhelm said. "I didn't have any of that. It was not terribly uncomfortable; I just couldn't do anything."
TOGETHER APART
The COVID-19 diagnosis forced some temporary changes in the Wilhelm-Beckwith household. Doug isolated himself in the first floor of their small home, while Cary stayed on the second floor. She's been doing the food shopping and the cooking — a chore that Doug has historically performed with aplomb.
"The only room both of us used — but never at the same time — was the kitchen," he explained. "I would always scrub and put on a mask before I went in there."
It's a "together, but apart" domestic arrangement that went on for four weeks. It's been only recently that they've relaxed the rules. They recently enjoyed dinner together for the first time in more than a month.
He never broke quarantine, and was content to spend short stints outdoors on his property. The fresh air felt good inside and outside of his body.
It's been a big sacrifice, but they know it's necessary.
"I really, really wanted her not to get sick," Wilhelm said of his wife, adding, "I was very lucky that (Cary) stayed healthy."
After two weeks of misery, Wilhelm got through the worst COVID-19 could throw at him. He knew he was on the rebound when he cleared six days with no fever and no symptoms — except for the lethargy and cough, which will take longer to run their course.
Wilhelm's physician ultimately cleared him for leaving his home (with mask and social distance protocols) on April 20, following six straight days without a fever or other major symptoms.
He resumed working from home during week four.
"Every day, I get a little better," he said.
He attributes his convalescence to two major factors. He filled a prescription for an inhaler that he had previously been issued for a bronchial condition. And he happened to read helpful COVID-19 advice posted by Harry Potter author J.K. Rowling, who had contracted the virus. She had posted a YouTube video of a British physician demonstrating breathing exercises for coronavirus patients.
"Literally four times a day — and once in the middle of the night — I would do the inhaler and a set of the deep breathing exercises," Wilhelm said. "Three times a day, at least, my breathing would get difficult. I would do this exercise and inhaler, and it would get better. I think those (rituals) probably saved me from the hospital."
MAKING MUSIC
In addition to being an accomplished writer, Wilhelm is a musician who plays with a couple of local bands. His instruments of choice include the Conga drums and the harmonica. He wants to get his lungs back in tip-top shape to give the harmonica a run for its money.
He knows he's got a lot more work to do before he can make sweet music again with his lungs.
"They say some (COVID-19 patients) never regain all of their lung capacity," Wilhelm said. "I'm working hard to make sure I'm not one of those people. I want things to get back to normal. I realize it's going to take awhile."
Friends have understandably steered clear of Wilhelm, and he's of course made no efforts to socialize during the past month and a half. He recounted a story about his first visit to a local grocery store after being released from quarantine.
"I was just coming out the door, mask and gloves on, when a young woman I know was coming in," he said. "As I stepped forward, she stepped back. I stepped back, and she stepped forward; then forward/back again. I'm not hard to recognize, being 6 feet, 10 inches tall — and when the young woman said 'How are you feeling?' I knew she'd heard. And I understood the little dance."
Wilhelm hopes his experience gives folks even greater impetus to stay at home, observe social distancing protocols and wear a mask when out in public.
"This is invisible," he said of the virus. "It's easy to think it isn't there. But this is a real thing, and we need to continue to take it seriously. This virus is not fooling around."
A Porter Hospital doctor describes his experience at a COVID-19 hotspot in New York City… Click here.
John Flowers is at [email protected].
More News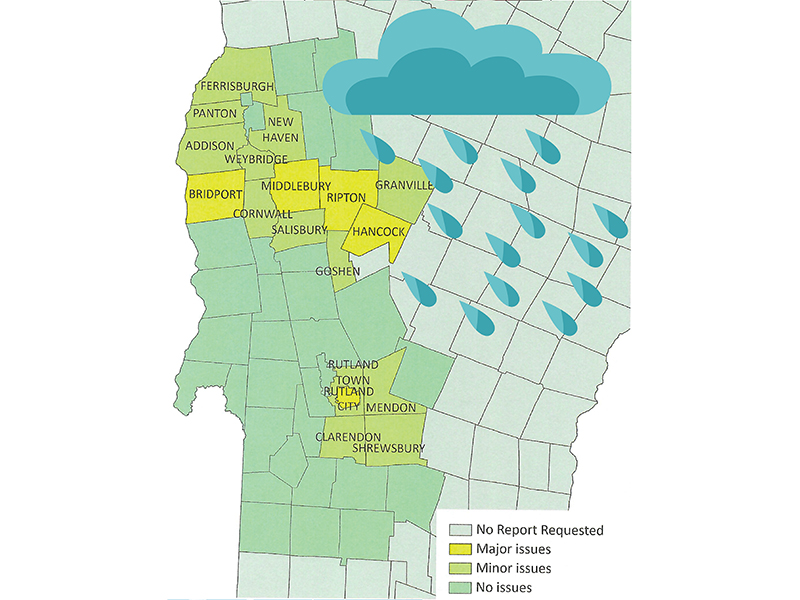 Local towns may get federal money to pay for more than a million dollars in cleanup and re … (read more)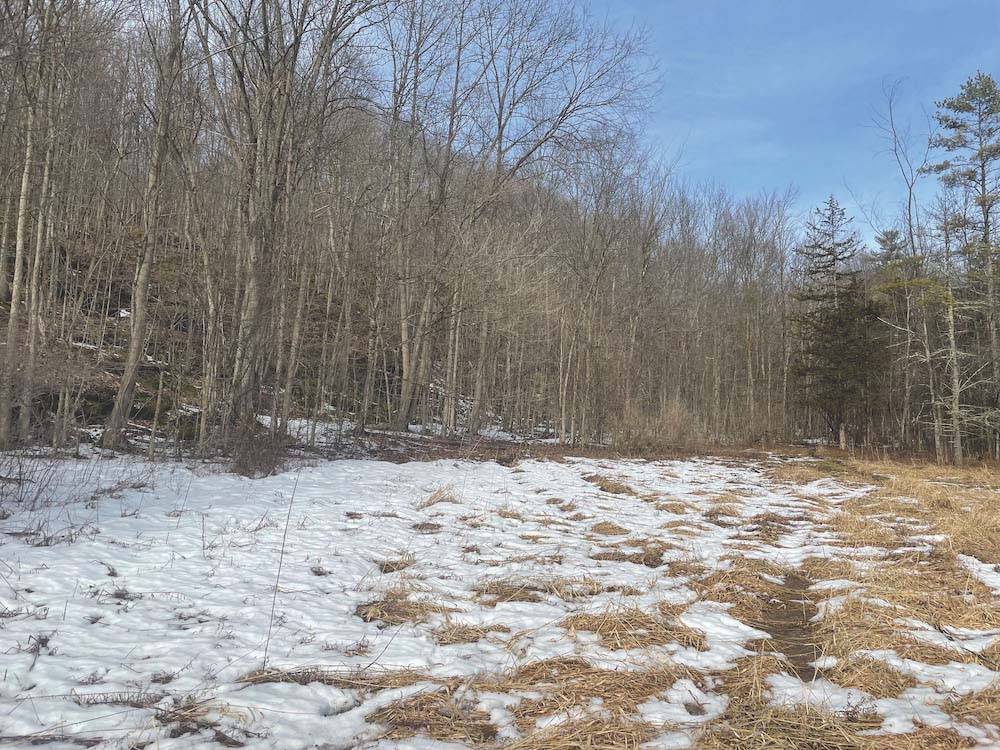 The Vermont Fish and Wildlife Department is putting $566,667 in grant money toward conserv … (read more)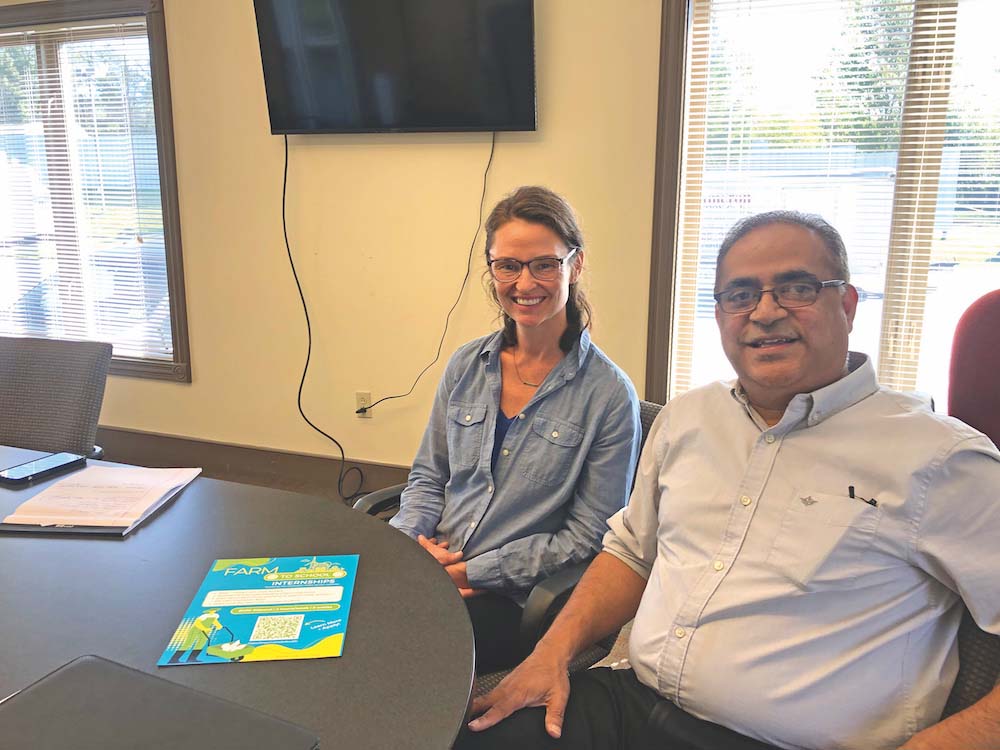 Like most things, the future of agriculture in Vermont lies in the hands of younger genera … (read more)