Unemployment insurance claims in Middlebury-area doubled last week
MONTPELIER — A Vermont Department of Labor report issued Thursday showed that — no surprise — claims for unemployment insurance in the Green Mountain State skyrocketed in the first week of April. Claims in Addison County were more than double what they were for the same time last year.
The DOL's weekly report on Unemployment Insurance (UI) claims through the division of Economic and Labor Market Information showed that for the week ending April 4, 2020, the department processed 16,474 initial claims and 21,953 continued claims. That means that together the total number of Vermonters seeking help because they were unemployed was 38,427 — up about 10,000 from the week before, when the state saw its first big jump in claims due to COVID-19 business closures and layoffs.
In comparison to last year, this week saw an increase of 15,955 initial UI claims for the same week in 2019 — which saw only 519 initial claims. The number of total unemployment insurance claims (initial and recurring) was up 33,323 from a year ago — 630 percent.
The regular unemployment insurance claims by Career Resource Center Service Center shows that Middlebury and surrounding area saw 575 UI claims last week, which was 71 more than the week before that and 296 more — or more than double — than the same week in 2019.
The April 9, 2020 report can be found at vtlmi.info/weeklyUi04042020.pdf.
As a supplement to this report, the Department provides the following information through its Unemployment Insurance Division:
• Number of Initial Claims received between March 29 and April 4: ≈ 22,754
• Number of Initial Claims for same week in 2019 (week ending April 6, 2019): 519
• Total number of Initial Claims received to date since March 15, 2020: ≈ 71,667 (as of 4/7/20)
Note that the data above provides an estimate and not an exact number of claims received by the Department during the date ranges shown.
For further information and updates on the Vermont Department of Labor, visit labor.vermont.gov.
 
More News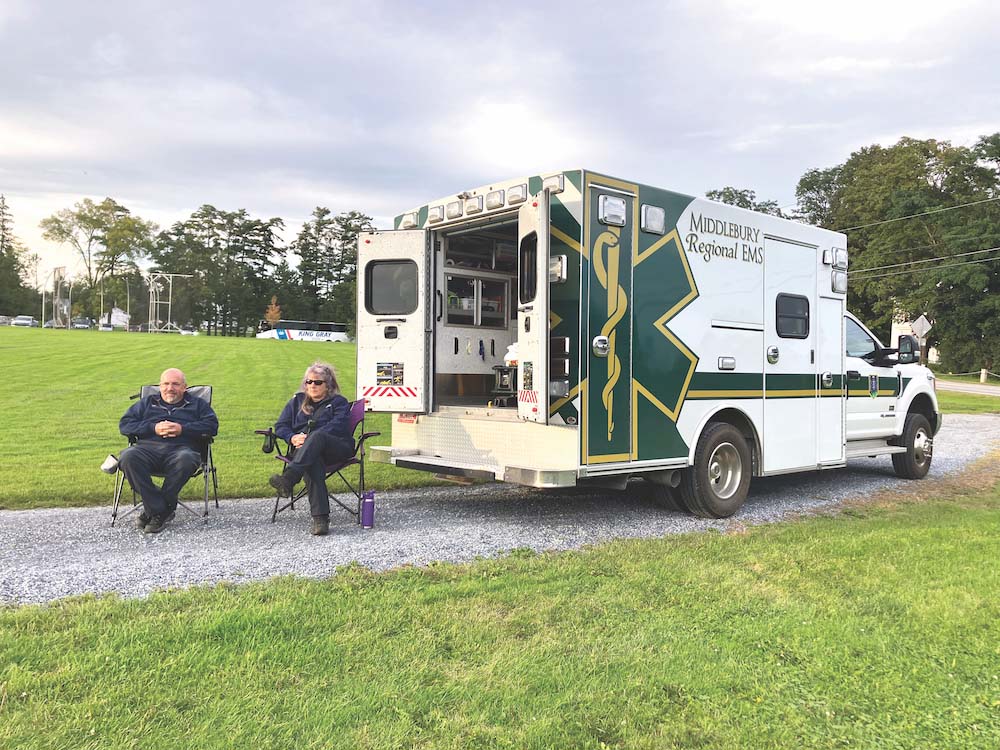 Middlebury Regional Emergency Medical Services wants to eliminate its annual Town Meeting … (read more)
Middlebury police are investigating the death of a Middlebury College junior and say the p … (read more)
In the course of her almost 101 years on Earth, Vergennes resident Margaret Clifford, bett … (read more)