VUHS girls ride huge second half past Fairfax
VERGENNES — The Vergennes Union High School girls' basketball team dreamed all season of hosting the program's first playoff game in more than a decade.
And the Commodores made it happen, winning their final five regular season games to finish 12-8 to earn the No. 7 seed in Division III and the right to host No. 10 BFA-Fairfax, also 12-8, on Tuesday.
Then Tuesday's first half was a nightmare of 10 VUHS turnovers, Bullet offensive rebounds, and four threes and 14 points from Fairfax guard Jaycee Douglas.
But a glimmer of hope for the home team came in half's final minute, when a hoop in the paint by junior Kate Gosliga, assisted by classmate Ema Gernander, and a buzzer-beating jumper by junior Lauren Curtis brought the Commodores to within eight points of Fairfax, 20-12.
What happened next? The Commodores scored 40 points in the second half, including all 16 of sophomore Felicia Poirier's. Coach Billy Waller went 10 deep and put on a full-court press and the flustered Bullets turned the ball over 16 times, with Poirier alone picking up many of her 10 steals. Senior Emily Rooney switched to guarding Douglas, who did not score again.
And all 10 Commodores made plays as they pulled away to win, 52-37.
"Everyone did something," Rooney said. "I think that's something that really helped us tonight."
How did they contribute?
The mainstays did their jobs. Poirier added nine rebounds and three assists to her points and steals. Gosliga provided 17 points and nine rebounds. Rooney filled the stat sheet with five points, five rebounds, three steals and four assists. 
Curtis also hit another big shot, the Commodores' first points in the fourth quarter, a jumper after the Bullets cut the lead to 33-31. Junior Sydney Jewell stole the ball three times, once just after she hit two free throws to cut a third-quarter deficit to 29-25. That steal set up a Gosliga transition hoop. Junior Jordan Jewell excelled defensively, including taking a charge.
Senior guard Amber Krumrie helped set the tone as the Commodores opened the second half with a 9-4 run, assisting a Rooney hoop and putting in a putback in transition. Junior forward Hannah Kelly blocked a shot and stole the ball during the fourth-quarter surge.
Senior forward Sophie Hatch took a charge and then converted an offensive rebound during a fourth-quarter stretch in which VUHS stretched the lead from 35-33 to 43-33 with 3:56 to go. Gernander played a key role at the top of the press as well as set up Gosliga's late first-half bucket.
Coach Billy Waller said the fact he can substitute freely was a key factor in wearing down the Bullets. Fairfax played an extended 1-3-1 zone defense with six-footer Hazel Albee at the point. That look gave the Commodores fits in the first half, but became less effective as the game progressed.
In addition, the Commodores' ball-movement improved. They began to attack the paint and turned the ball over just five times in the second half, once in the fourth quarter.
"They don't have a lot of depth. We went full-court man. Some of their players were tired. They stopped moving as much as they were in the first half," Waller said. "Now you can see the seams. Now we attacked the seams. And good things happened."
Rooney said it took a while to for the Commodores to adjust to the zone, and relaxing offensively helped, as well as switching to the full-court pressure defense.
"It shocked us in the first half, and then we kind of worked out our kinks and said we'll play our game. It started on defense. We stopped their three-point shots," Rooney said. "And then we started being able to get Kate some points. I think that's what kicked us in. We just calmed down a little bit."
Next up for the Commodores is a Friday 6 p.m. date at No. 2 Windsor, which improved to 18-3 with a 98-24 victory over No. 15 Randolph. The Jacks feature University of Maine recruit Olivia Rockwood.
Rooney hopes to have a chance to face-guard Rockwood, but more importantly knows the Commodores probably can't afford another slow start.
"We can't wait until the second half to play the way we play," she said. "We have to work on coming out right off."
Waller said the Commodores have to get the ball inside on offense and contain Rockwood.
"They have a Division I scholarship player on their roster. We don't have anyone like that," he said. "But we're going to challenge Felicia and Rooney to do their best, whoever is covering her at a given moment, and everybody else has to do their job."
Waller doesn't doubt his team.
"They've proven all year they're ready to go," he said.
Andy Kirkaldy may be reached at [email protected].
More News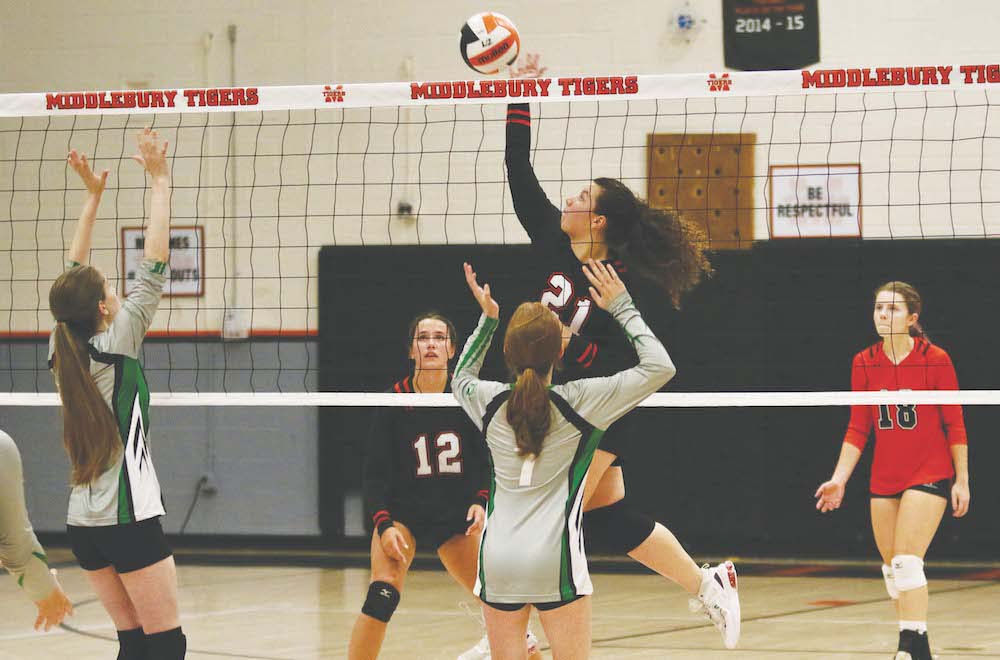 The first-year Middlebury Union High School girls' varsity volleyball team continued its r … (read more)
Soggy conditions didn't slow down Middlebury runners noticeably at a cross-country meet ho … (read more)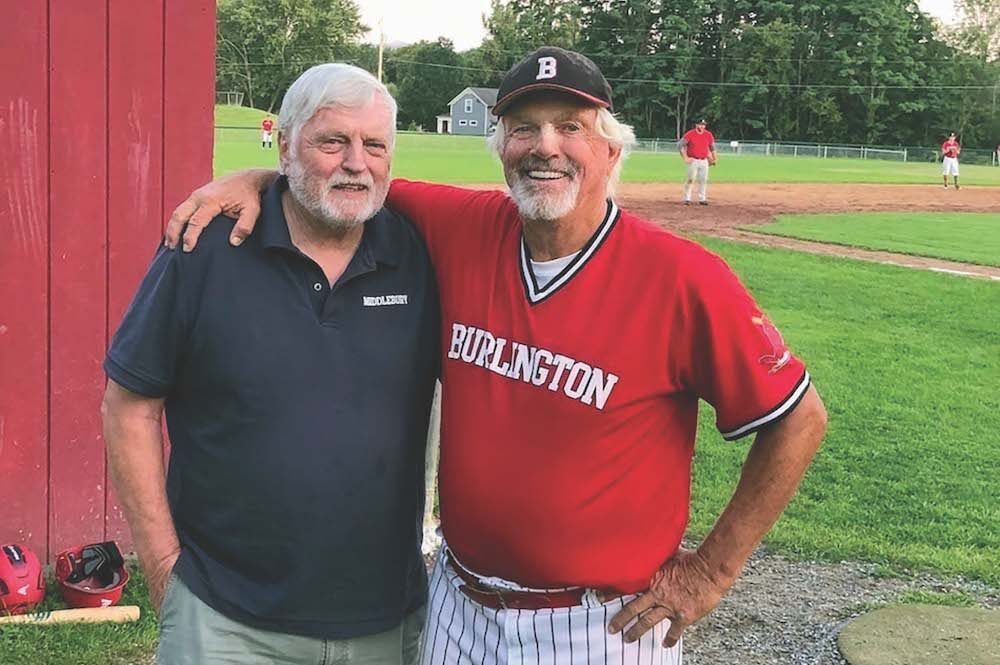 I gave Bill Lee a call last week, hoping he was at his home in Craftsbury and we might arr … (read more)