N.H. principal is lone finalist for MUHS post
I continue to enjoy working with teenagers and being in classrooms and going to athletic events and all of that.
— Justin Campbell
MIDDLEBURY — Justin Campbell received an extra surprise upon interviewing for the impending Middlebury Union High School principal vacancy on Tuesday: He's now the only person still in the running for the job following the sudden withdrawal of fellow finalist Rebecca Tatistcheff.
But Campbell realizes that doesn't guarantee him the top administrative post at MUHS. The 44-year-old principal of Hanover High School in New Hampshire took time to chat with the Independent in-between a busy slate of interviews and meet-and-greets at MUHS on Tuesday. His schedule included meetings with parents, students, International Baccalaureate program coordinators, MUHS office staff and educators, and Addison Central School District administrators. He also appeared for a second interview with the MUHS Principal Hiring Committee.
"It's been great," Campbell said of his MUHS visit. "You get into these processes and it's wonderful to have time to actually meet with some people and get a sense of the place. You can't do that in one day, of course, but you can start the process. That feels good, to meet students, teachers and administrators, and folks in the central office."
Campbell is a University of New Hampshire graduate, earning a Master of Education in 2009. He also holds a Bachelor of Science in Chemistry from Bates College (1998) in Maine, and a teaching certification for chemistry, earned at the Upper Valley Educator Institute in Lebanon, N.H.
He's been principal at Hanover High School since 2012, where he supervises around 125 staff members and manages an annual budget of around $13 million. Hanover High currently serves around 750 students.
His resume also includes stints as director of academic studies for  the Milford (N.H.) School District (2009-2012), during which he supervised about 45 teachers. He coordinated curriculum revisions and planned professional development, among other things.
Prior to that, he served as an assistant principal for the Milford School District (2007-2009), overseeing the implementation of education plans for struggling students. He joined the Milford district in 2001 as a chemistry teacher.
Outside of his administrative duties, Campbell serves as a volunteer commissioner with the New England Association of Schools and Colleges, or NEASC.
He learned of the MUHS job opportunity through a NEASC colleague. He became intrigued by the prospect of moving to Vermont and leading a public school with an International Baccalaureate curriculum.
"I wasn't looking for a job, but I think what attracts me to think about is wanting to know more about the IB program, and diving in to innovate along those lines," Campbell said.
Campbell is no stranger to Vermont. He and his wife, Brandi, once lived in Tunbridge, and still have family in the Green Mountain State. They have two young children, ages 6 and 8. They all enjoy rural settings and the recreational opportunities that come with them.
"Certainly, stepping away from education, there are other reasons why we like this area," he said. "We're all skiers and love snow sports and being outside. We have long, from afar, valued this whole area of Vermont."
His personal interests include skiing, horseback riding, growing vegetables, hiking and raising assorted farm animals.
His high school also is part of the Dresden School District, which serves students in both Hanover, N.H., and Norwich, Vt.
If hired at MUHS, Campbell would join a school district contending with declining enrollment in a state with an aging population. He said other northern New England states are dealing with the same trend, though he acknowledged student numbers have remained stable in Hanover, largely due to the economic engines of nearby Dartmouth College and Dartmouth-Hitchcock Medical Center.
"We've maybe weathered the economic environment better than other spots," he said. "I think with some of the other communities around us, the Great Recession caused some precipitous decline."
Campbell noted many of Hanover's neighboring communities have school choice, and Hanover High has been a beneficiary of that system. He said around 150 of Hanover High's 750 students are tuitioned school-choice enrollees.
Asked to describe his managerial qualities, Campbell said, "I think I'm a good listener. Certainly, when coming into a new community and a new place, that has to be a priority — to get to know the community in the broadest sense."
He added he's passionate about education.
"I thoroughly enjoy working with kids," Campbell said. "I start my day, every day, greeting kids at the front door. That keeps me grounded, in terms of why I chose a career in education. I continue to enjoy working with teenagers and being in classrooms and going to athletic events and all of that."
TATISTCHEFF'S DECISION
ACSD Superintendent Peter Burrows announced Tatistcheff's withdrawal through an email sent to the MUHS community on Monday, Feb. 24, at 6:49 p.m.
"After much consideration on making the move from New York City to Middlebury, our second candidate, Rebecca Tatistcheff, has withdrawn her application," Burrows's email reads.
Tatistcheff had been scheduled for on-campus interviews this Friday, Feb. 28. She was described by ACSD officials as a district leader and administrative coach in New York City with previous experience as a building principal and co-principal.
Burrows provided the following reaction to Tatistcheff's decision: "Candidates begin and end job searches for many different reasons, and over the years I've come to understand that clarity comes for people when they are a part of the process of considering an employment move."
It should be noted that Burrows is himself interviewing for a new job opportunity (see related story). He's one of three finalists for superintendency of the Burlington School District.
The MUHS hiring committee was slated to visit Hanover High School this Thursday, Feb. 27, in the next phase of the interview process. The panel is slated to meet on Friday to decide whether to advise the ACSD board to offer Campbell the MUHS job.
"With any search, even with one finalist, a job offer is contingent on the prospective candidate being a fit for our organization," Burrows said.
Reporter John Flowers is at [email protected].
More News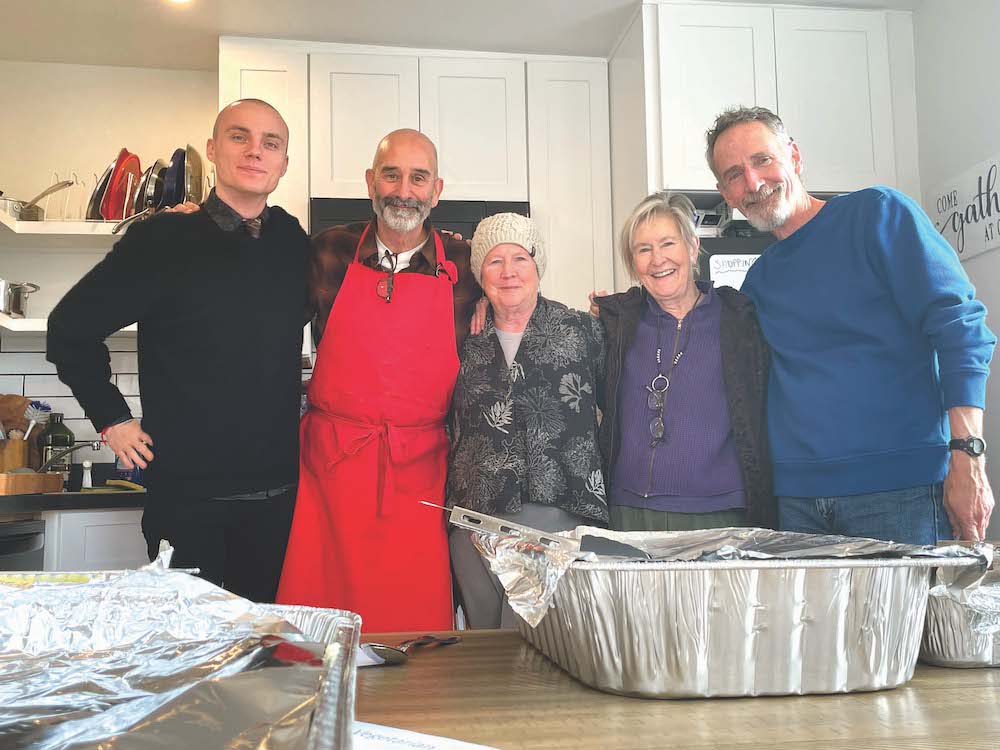 This past Thanksgiving, Nov. 23, saw almost 60 people converge upon the 1,400-square-foot … (read more)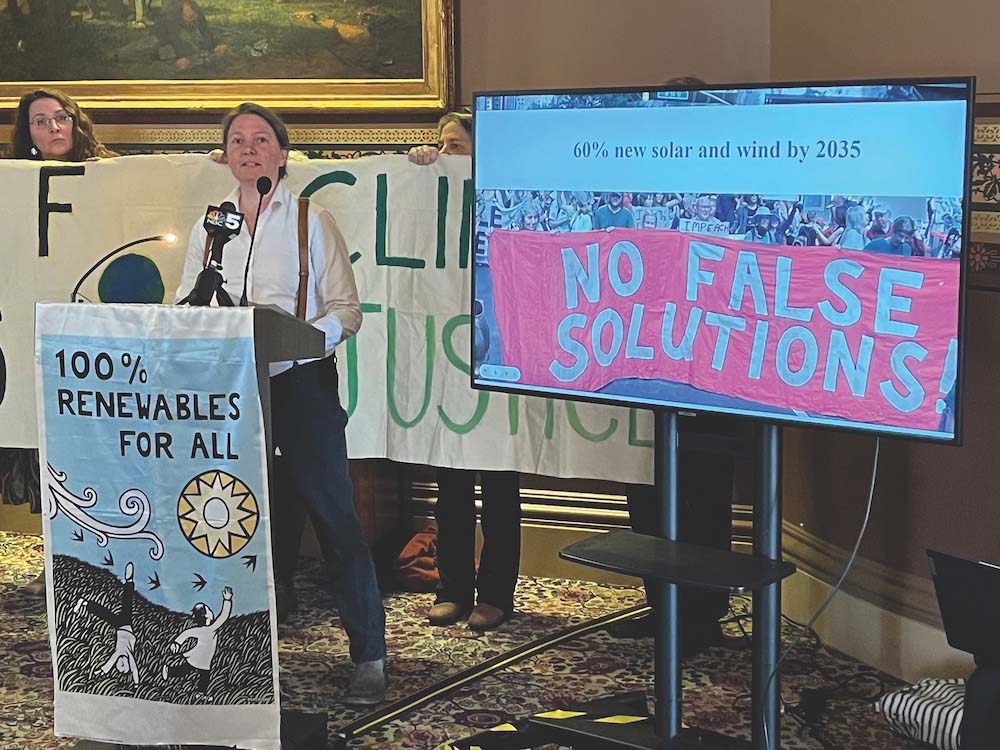 Two state lawmakers are urging Addison County folks not to ease up on efforts to battle cl … (read more)
Hunters during the 16-day deer rifle season that concluded on Sunday brought what was, acc … (read more)