Waste-to-energy plant faces state review
MIDDLEBURY — The Vermont Public Utilities Commission (PUC) during the coming months will review plans for a proposed resource recovery center at 183 Industrial Ave. that would transform industrial wastewater into energy and potentially provide a low-cost heating source to businesses within Middlebury's industrial park.
At issue are plans for a Middlebury Resource Recovery Center that would be built by Salem, N.H.-based PurposeEnergy Inc. The centerpiece of the plan is an anaerobic digester that would extract energy from organic wastewater generated by a handful of Middlebury industrial park tenants, most prominently the Agri-Mark/Cabot cheese plant and Otter Creek Brewing. Energy extracted from the wastewater would be sold and distributed through the electric power grid via Green Mountain Power.
PurposeEnergy CEO Eric Fitch, in a recent phone interview with the Independent, confirmed two major advances for his plans: The completion (and filing) of a Certificate of Public Good (CPG) application to the PUC, and the execution of long-term contracts with Agri-Mark/Cabot and Otter Creek Brewing Co. to supply the "high-strength organic food and beverage waste" that the recovery center will need to produce energy.
The brewery will provide wastewater that had been used to clean company apparatus, waste yeast, waste trub (leftovers from beer-making), and other residuals created by the brewing process. The Agri-Mark/Cabot waste will consist primarily of whey.
Agri-Mark/Cabot and Otter Creek Brewing are just two feedstock suppliers that PurposeEnergy hopes to eventually recruit. Fitch said the facility will have enough capacity to accept waste from other industrial park businesses, including Vermont Hard Cider, Aqua ViTea, Appalachian Gap Distillery, and WhistlePig Rye Whiskey in Shoreham.
The facility won't accept septic, manure, post-consumer waste or other forms of sanitary waste, according to its CPG application.
PurposeEnergy's Certificate of Public Good application was officially deemed complete Dec. 5.
"We made it just under the wire," Fitch said.
It remains to be seen how long the utilities regulator will take in reviewing the PurposeEnergy application, though Fitch acknowledged it could take several months. He said that was the case when his company applied for permission to install a similar anaerobic digester at Magic Hat Brewing Co. in South Burlington in 2010.
"I think it has to do with the (application) backlog," Fitch said.
If and when it is permitted, the Middlebury Resource Recovery Center will take around nine months to build, according to Fitch.
"It would great if we could have of the concrete poured and cured and the building up before it gets cold again next year," he said. "The ideal start time is April 1 or April 15, whenever spring thaw is.
"We can't turn any dirt until the CPG is issued," he stressed.
Fitch believes his project would be a boon to the town of Middlebury, as it would pre-treat the high-strength organic waste that currently makes its way to Middlebury's wastewater treatment plant. This would free up sewer plant capacity for future residences and businesses.
Town officials are apparently sold on the benefits of the Middlebury Resource Recovery Center, as they've agreed to reduce the facility's sewer system charges in recognition of its pre-treatment capabilities.
While PurposeEnergy officials await the PUC's verdict on the Middlebury project, they continue to work on a complementary proposal for a mile-long "heating loop" that could serve many industrial park businesses. PurposeEnergy would harness heat from the anaerobic digestion process and send the heat through a conduit to users with a steady demand for thermal energy. Vermont Gas would be a key partner in this venture, according to Fitch.
"Conceptually, what would happen is Vermont Gas would install the district heating loop," he said. "PurposeEnergy would donate the thermal energy. The customers of the renewable thermal energy would purchase it at the price of natural gas per BTU. Vermont Gas would get its payback by selling the energy."
Vermont Gas spokesperson Beth Parent said, "We are still having discussions with PurposeEnergy and are hopeful this project will move forward."
While passersby won't notice a lot going on at the 193 Industrial Ave. site for awhile, Fitch said a lot of work continues behind the scenes.
"Everything is going great; it takes a while to go through the permitting process and the development process, and a lot of the contracting takes time," he said. "It'll be more satisfying when we're able to break ground and see something tangible."
Reporter John Flowers is at [email protected].
More News
Blasting ledge could begin on Monday in Vergennes as work on the $25 million Vergennes Gra … (read more)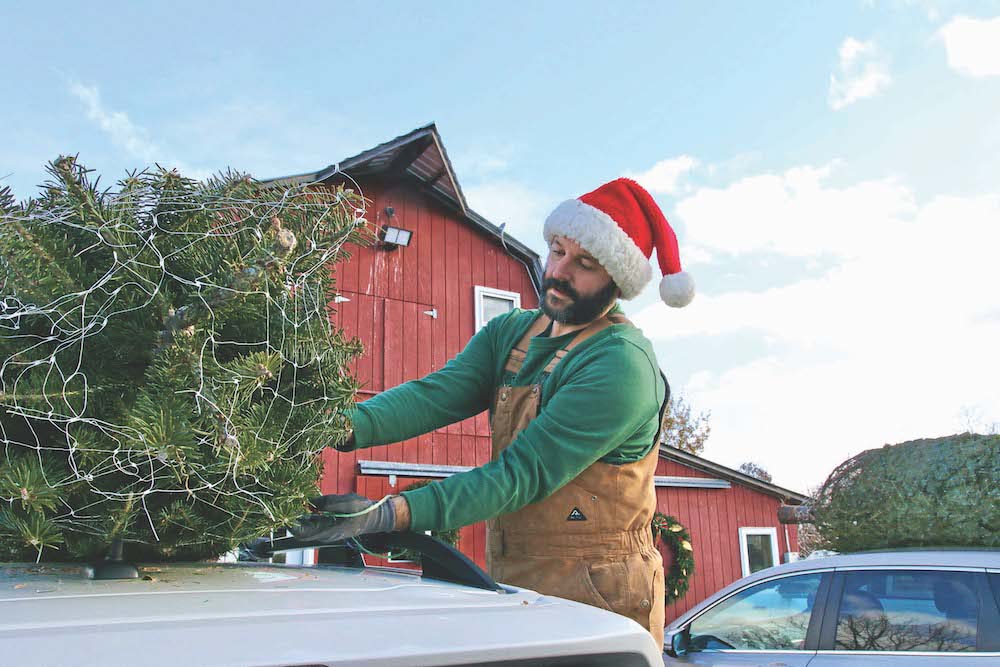 With the holiday season underway, county Christmas tree farms have begun welcoming visitor … (read more)
As the Middlebury Snowbowl prepares for opening day this Saturday, Dec. 9, loyal skiers an … (read more)