'Nitty gritty' theater series to engage the whole community
MIDDLEBURY — When it's snowy, cold and dark, it's easy to hunker down in your cozy routines and hibernate. Middlebury College's Associate Professor of Theater Claudio Medeiros and Assistant Professor of Theater Michole Biancosino are fighting that hibernation urge. How? They're gearing up for the launch of a new theater series, presented by the Middlebury College Department of Theater, called the 21st Century Theater Festival.
"This is a theater series dedicated to bringing new works by diverse theater artists from New York City and Chicago to Middlebury," Biancosino said.
The 21st Century Theater Festival will run from mid-January through September.
"It's a historical time we're living in," Medeiros added. "Students are asking for more representation of those traditionally underrepresented, so when Michole had the idea and asked if I'd like to help, I said 'yeah!'"
Both Medeiros (1990) and Biancosino (1998) are Middlebury College alumni, and also both share a past in acting and directing in major cities.
"We're presenting the type of work you could see in New York or Chicago on any given night," Biancosino said, acknowledging the limitations of living in rural Vermont.
"The idea is to bring the voice," Medeiros added. "We want our work to go out to the larger community beyond our students."
Biancosino agreed, "We want the community to come to the shows."
Up first is "The Gun Show" on Friday, Jan. 10 and Saturday, Jan. 11, 7:30 p.m., at the Steeler Studio Theater in the Mahaney Arts Center.
Here's the synopsis:
Award-winning playwright E.M. Lewis asks: "Can we have a conversation about this?" From a farming community in rural Oregon to the big cities of L.A. and New York, Lewis tells the story of America's relationship with guns through the prism of her own personal experiences. Performed by Andrew Smith ( a '97.5 Middlebury alum).
The series continues with "The Pussygrabber Plays" co-created by Kate Pines ('03) and Sharyn Rothstein, on Tuesday, Jan. 21; followed by "The Infinite Wrench" by the N.Y. Neo-Futurists on Feb. 22; "Mrs. Macbeth" by Griselda Gabaro on March 6; and "Unveiled" written and performed by Rohina Malik on March 7. There will also be two playwright residencies: one with Pia Wilson over J-term, and the other with Bixby Elliot in the spring.
Tickets for the shows range from free to $15.
"The low or no ticket price is intentional," Biancosino said, reiterating the hope that the whole Addison County community (and beyond) get involved in these conversations. "We want to bring tons of activities and life to campus."
And they certainly have a show lineup to do just that.
"The Gun Show" will start things off with a bang. "The Pussygrabber Plays" will keep the spark going with seven Trump accusers taking the stage creating "exquisite, unexpected windows into the lives of women who were previously reduced to a single trauma." (Any donations will benefit WomenSafe.)
"The N.Y. Neo-Futurists will perform their show at the McCullough Student Center, which has a very different kind of energy," Medeiros said. "They have a purposely varied cast; with all sorts of ethnicities, ages, genders and diversity of voices and bodies."
The Middlebury Discount Comedy student group will open for this free show that Medeiros describes as part theater, part comedy and part political action wrapped up in a "barrage of two-minute plays."
"Mrs. Macbeth" translated by Medeiros and Maria Alessandra Woolson is the most academic as a text, but still approachable to any audience. In this one-person performance, Gambaro as Mrs. Macbeth will explore "the complexity inherent in being a woman in power and the relationship between power and responsibility."
Finally the series will wind down with "Unveiled," which uncovers what it's like to be a Muslim living in America.
"Arts have always been a great way to start conversations," Biancosino said. "But it's an interesting question to wonder how you invite someone to be curious about these conversations."
"I guess it's a question of what are your values?" Medeiros posited.
"Yeah, what it means to be an engaged citizen," Biancosino agreed.
Theater is meant to challenge you, both co-creaters of this new theater series explained. But it's not necessarily all about being academic and over-our-heads. Biancosino and Medeiros have worked within a tight budget from a one-time grant by the Middlebury Performing Arts Council to pack in a lot of variety that's accessible and inspiring.
"This is downtown, nitty gritty — in some ways, low brow — theater," Biancosino said. "If you've ever wondered what that is, we invite you to come see."
If that's not enough incentive, there will be free milk and cookies after "The Gun Show" performances Jan. 10 and 11, during the talkbacks with the artists after the show.
More News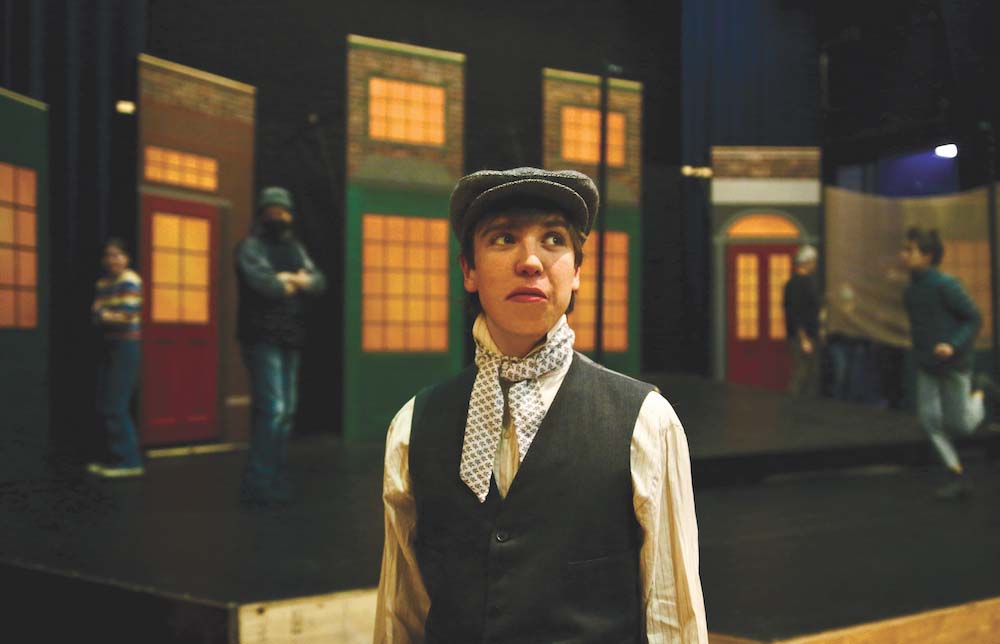 From the magical moment just before Christmas of 1843 when Charles Dickens released his no … (read more)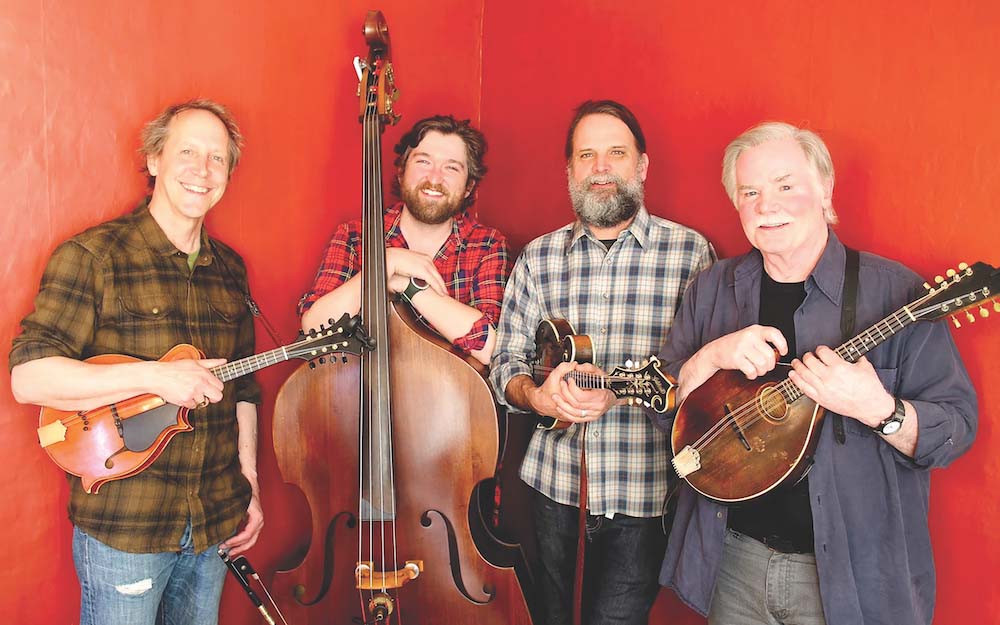 The trio of Jamie Masefield, Will Patton and Matt Flinner brings together three of Vermont … (read more)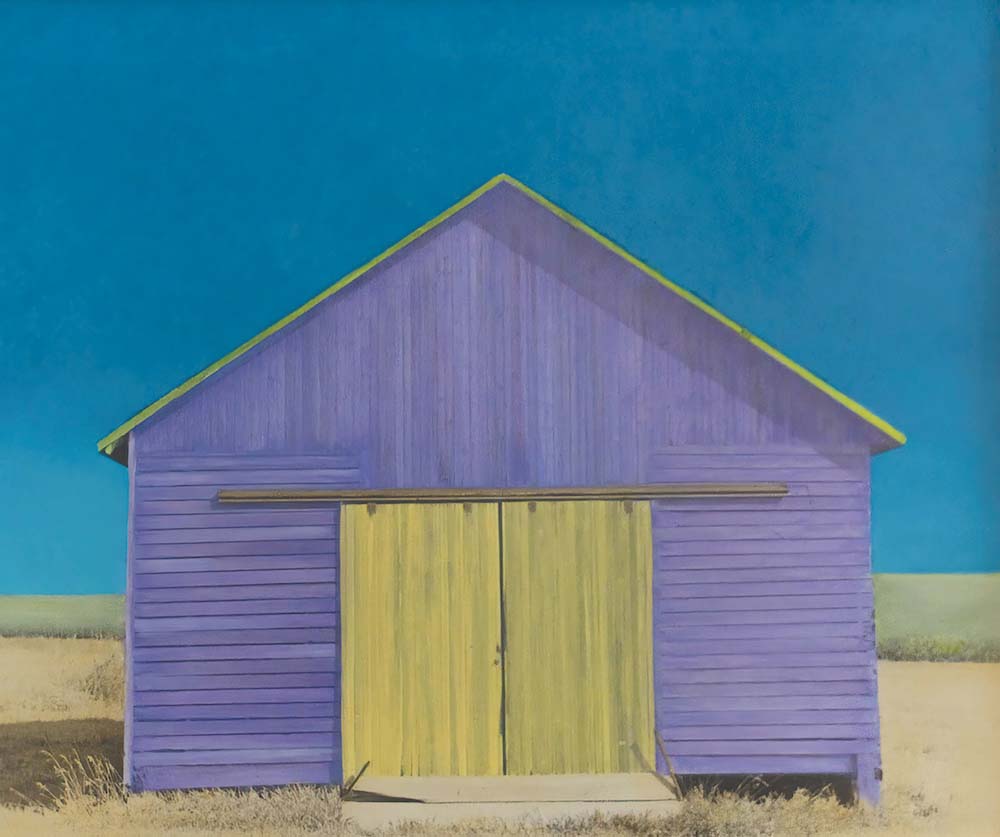 Edgewater's two galleries in downtown Middlebury will open two new exhibits for the holida … (read more)