River Conservancy recaps 2019
HANCOCK — As 2019 comes to an end, the Vermont River Conservancy (VRC) officials reflected on a successful year of projects protecting land along Vermont's rivers. 
VRC staff and board members said they enjoyed listening to how communities would like to improve their relationships with the rivers that run through their cities and town centers throughout 2019 with its Face the River initiative. 
One exciting project that grew from this initiative was a floodplain restoration and river park site along a restored 5.5-acre parcel on the White River in Hancock, formerly an auto parts salvage yard. VRC partnered with Two Rivers Ottoqueechee Regional Commission and White River Partnership to remove 150 junk cars and other salvage yard detritus, conducted remediation of hazardous materials, and helped transform this piece of land to a public river park with a beautiful access path down to the river for boating and fishing. 
The Face the River initiative also saw the beginnings of the Confluence River Park concept in Montpelier — a future park at the confluence of the main stem and North Branch of the Winooski River. VRC looks forward to working with the city of Montpelier to see the Confluence River Park through the design phase in 2020. 
The beautiful North Branch Cascades Trail along the North Branch of the Winooski River in Elmore and Worcester is another of VRC's signature 2019 projects. VRC contracted with Hermit Woods Trail Builders to complete two-thirds of the trail, including the portions that allow for universal access. Accessing a river in Vermont often involves scrambling down a steep bank, so to have universal access to this stunning stretch of river is unique and important. The grand opening of the trail will be held late spring of 2020. 
In March of 2020, VRC will celebrate 25 years of protecting rivers throughout Vermont. Since VRC's first project, which protected public access to a beloved swimming hole 25 years ago, the organization has permanently conserved 96 parcels of land covering 2,142 acres of shore lands, with over 46 miles of water frontage. 
For more information, contact Richarda Ericson at the Vermont River Conservancy: 229-0820 or richarda@ vermontriverconservancy. org. Information is online at vermontriverconservancy.org. 
More News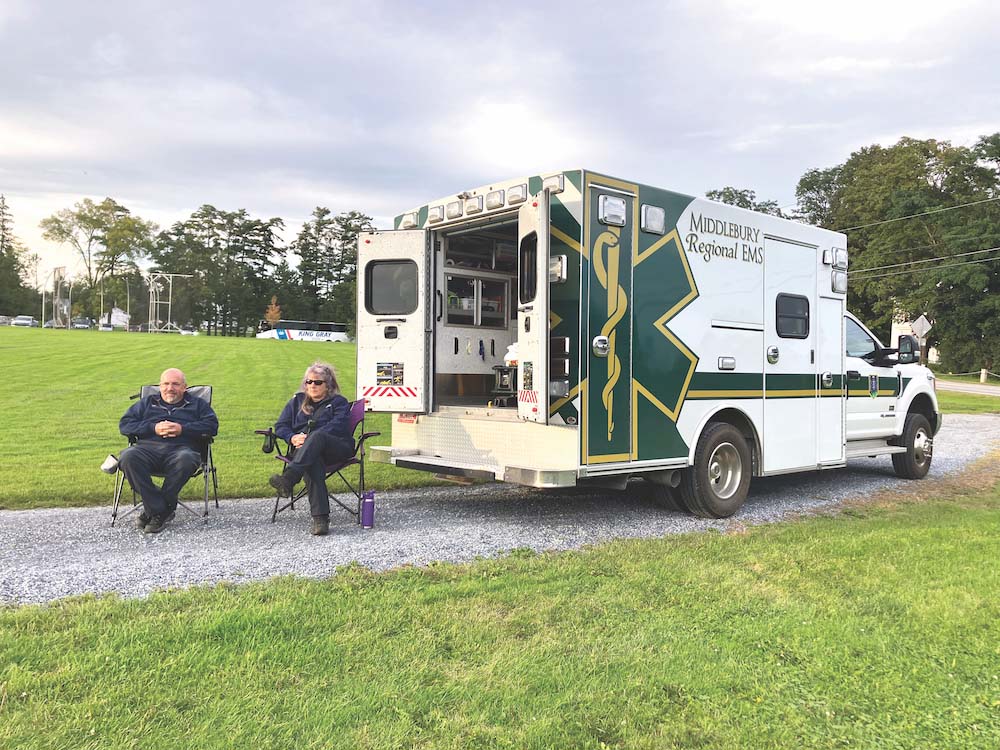 Middlebury Regional Emergency Medical Services wants to eliminate its annual Town Meeting … (read more)
Middlebury police are investigating the death of a Middlebury College junior and say the p … (read more)
Vergennes resident Margaret Clifford offers nearly a century of recollections, from losing … (read more)