Commodore boys' soccer falls in D-III playoffs
CHESTER — Host No. 4 Green Mountain Union on Friday, Oct. 25, outlasted the Vergennes Union High School boys' soccer team, 2-1, in a Division III quarterfinal.
The loss snapped the Commodores' four-game winning streak, during which they had outscored their opposition, 25-0. Coach Kevin Hayes said they had opportunities in a game in which they earned a 10-8 edge in shots on goal.
"We did not capitalize on some great chances," Hayes said.
Jonah Mahé scored for VUHS, assisted by Jonathan Willis. Everett Mosher and James Anderson each recorded a goal and an assist for GMU (11-5). Anderson's goal snapped a 1-1 tie.
GMU goalie Evan Hayes made nine saves, and Jeffrey Stearns made six for the 7-8-1 Commodores.
More News
Tiger boys' cross-country team held off runners from Burr & Burton, VUHS and Mount Abe in … (read more)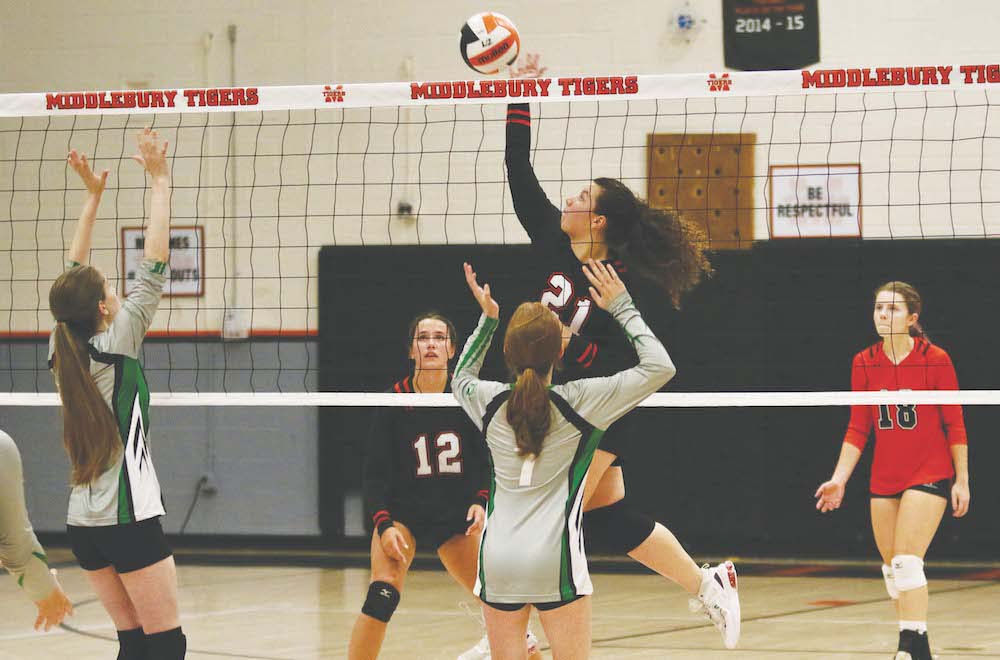 The first-year Middlebury Union High School girls' varsity volleyball team continued its r … (read more)
I gave Bill Lee a call last week, hoping he was at his home in Craftsbury and we might arr … (read more)