MUHS football gets by BFA-St. Albans
MIDDLEBURY — The host No. 2 Middlebury Union High School football team turned back stubborn No. 4 BFA-St. Albans, 9-0, in a Division I quarterfinal on a wet Friday night.
The Tigers improved to 9-0 and will host No. 3 Burr & Burton (8-1) this Friday at 7 p.m., while the Bobwhites dropped to 4-5.
No. 1 St. Johnsbury (9-0) will host No. 5 Essex (6-3), a winner over No. 4 Rutland, in the other D-I semifinal. Rutland High School will host the final on Nov. 9 at a time to be announced.
On this past Friday BFA controlled the ball in the first half, running 35 plays to the Tigers' 18 and outgaining them, 169-73. But the Tigers halted two long marches, with Matt Kiernan recovering a fumble to end one drive, and the half finished scoreless.
The Tiger defense played even better in the second half, limiting the Bobwhites to a handful of yards. And the offense gained traction, mounting a long drive that lasted more than eight minutes, but stalled at the BFA 8. From there backup kicker Bode Rubright, filling in for the injured Nikolai Luksch, drilled a 25-yard field goal to put the Tigers on top.
In the fourth quarter, Tyler Buxton (84 yards on 12 carries) capped another march with a 4-yard run with 2:19 to play, and after a two-point conversion failed it was 9-0.
Buxton also in the fourth quarter sacked BFA quarterback Jake Reynolds to kill a drive and made a key tackle on C.J. McAllister to snuff out a possible breakaway play. Lineman Drew Gill picked off a fourth-quarter Reynolds screen pass to kill BFA's last chance. Reynolds failed to complete a pass in four attempts.
Owen Bonnette led BFA with 76 yards on 13 carries, and Dominic Liscinsky added 60 yards on 11 attempts.
Thatcher Trudeau ran for 52 yards on 11 carries. QB Tim Goettelmann completed five of 11 passes for 57 yards, three going to Trudeau for 45 yards.
More News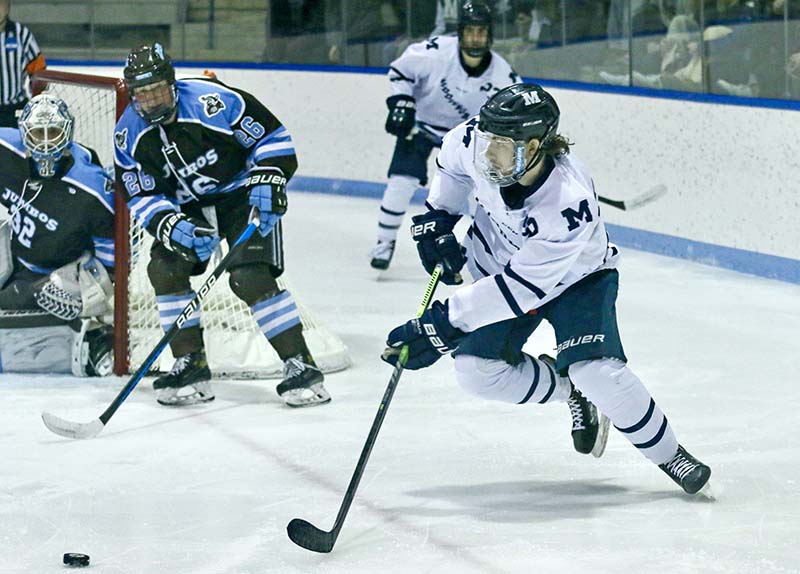 Middlebury College men's hockey surged passed Conn College before falling to Tufts this pa … (read more)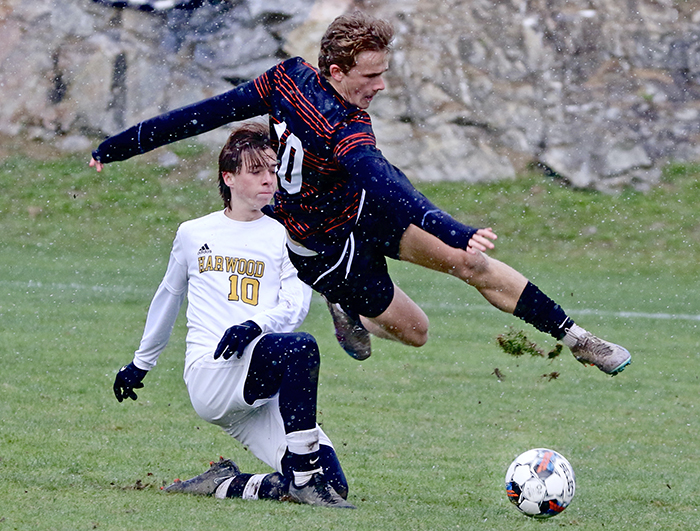 Seven local high school boys' soccer players were named to the Division II or III All-Stat … (read more)
Five area high school girls' soccer players were named either Division I or D-II All-State … (read more)