Middlebury groups work to soften impact of rail project
MIDDLEBURY — Representatives of the Better Middlebury Partnership (BMP) and the organization called Neighbors, Together on Tuesday told the Middlebury selectboard they have been making good use of the town's $228,750 Vermont Agency of Transportation grant awarded to the town a year ago to soften the impact of the ongoing project to replace two downtown rail bridges.
That multi-year project is projected to wrap up its most disruptive phase next August, and its impact on Middlebury's downtown is expected to be greatest next summer. That's when both Main Street and Merchants Row will be closed for 10 weeks to allow a pre-cast concrete train tunnel to be installed and new bridges to be built. (See related story.)
In the meantime, the BMP and Neighbors, Together — as well as the pop-up shop known as Bundle, also supported by the grant — have been working hard to fulfill the grant's goals.
Those include to market downtown businesses; "increase vitality" of the downtown; "create a stronger community through engagement, volunteerism and partnerships"; and "build a brand for attracting visitors to the area now and in the future."
BMP Executive Director Karen Duguay, Neighbors leader Nancy Malcolm, and Kelly Hickey from Bundle presented the selectboard a list of accomplishments from this summer. At the same time they acknowledged they are preparing for the challenges of 2020.
"A lot of what we are doing now is getting ready for next summer," Duguay said.
Duguay said they have learned what has worked best from the many events Bundle has hosted this summer. Between Bundle's former home at 60 Main St. and new home (last month it moved to 51 Main St.) the pop-up venture has hosted between seven and 12 events per month, including workshops, classes, tastings, and artisans and farmers markets.
In the future, Duguay said, Bundle — which has a specific mission of encouraging downtown foot traffic — intends to host weekly "micro-events" on a regular basis, probably on Wednesdays.
Other events Duguay said would be targeted at "all of the demographics" could include youth scavenger hunts, shopping incentives in concert with downtown business, Middlebury Money promotions, and openings of the top of the Battell Block for observation deck gatherings.
Hickey told the selectboard she has been traveling around the state meeting with other groups seeking to find other ideas, including meeting with the Vergennes Partnership to make sure the timing of Middlebury events does not conflict.
Duguay and Malcolm also said their groups would work with railroad tunnel project community liaison Jim Gish and downtown employers to work on what Gish on Tuesday called a "mobility plan" to ease parking issues and traffic congestion when downtown streets are closed next summer.
Malcolm and Duguay also outlined two major efforts earlier this year, one of them this August's Downtown Block Party, which she said drew about 2,000 visitors and resulted in about $20,000 of spending in downtown businesses.
More than 200 volunteers helped with the block party, which included putting sod on Main Street that was later donated to a Habitat for Humanity home site. Duguay said grant money was also used to purchase $18,000 of raffle prizes from downtown and Marble Works businesses.
Three Main Street businesses, Parlour, Forth 'N Goal and Sweet Cecily, offered glowing testimonials about the effectiveness of the block party in bringing people downtown.
Neighbors, Together also coordinated this past summer's "30 Miles in 30 Days Walking Challenge," partnering with Come Alive Outside, Rise VT and Porter Medical Center. Malcolm said the event drew about 250 participants and was effective in "getting people to understand where parking was."
According to their presentation, the Neighbors, Together effort has also led to 15 flower boxes being planted and maintained by 26 volunteers throughout the summer and early fall, and four installations of fence art designed and installed by 30 volunteers at the corner of Main Street and Merchants Row. They plan more fence art next year, but per the presentation it will be "based on logistics of fence placement during heaviest construction."
 BMP also hired Sue Hoxie to make a series of recently completed upgrades to the ExperienceMiddlebury.com website. Hoxie said the upgrades will make it much easier for visitors to navigate the site, including, for example, searching events by date. Banners are more consistent and tabs are displayed with categories such as entertainment, restaurants and events, Hoxie said, adding its offerings are now optimized for search engines.
"There were a variety of things that were poorly delivered by the original website," Hoxie said.
Responding to a question from Selectman Farhad Khan, Hoxie said the site was not friendly for all devices.
"The site has been thoroughly tested for desktop, laptop and mobile," she said.
Selectman Victor Nuovo praised the groups' work.
"You're helping the town get through the upcoming projects … and you've raised the morale of the town," Nuovo said.
Andy Kirkaldy may be reached at [email protected].
More News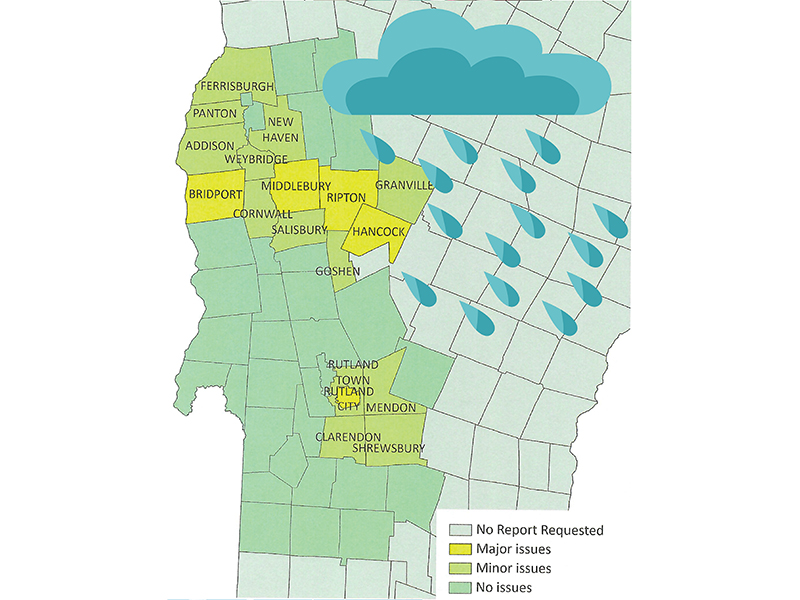 Local towns may get federal money to pay for more than a million dollars in cleanup and re … (read more)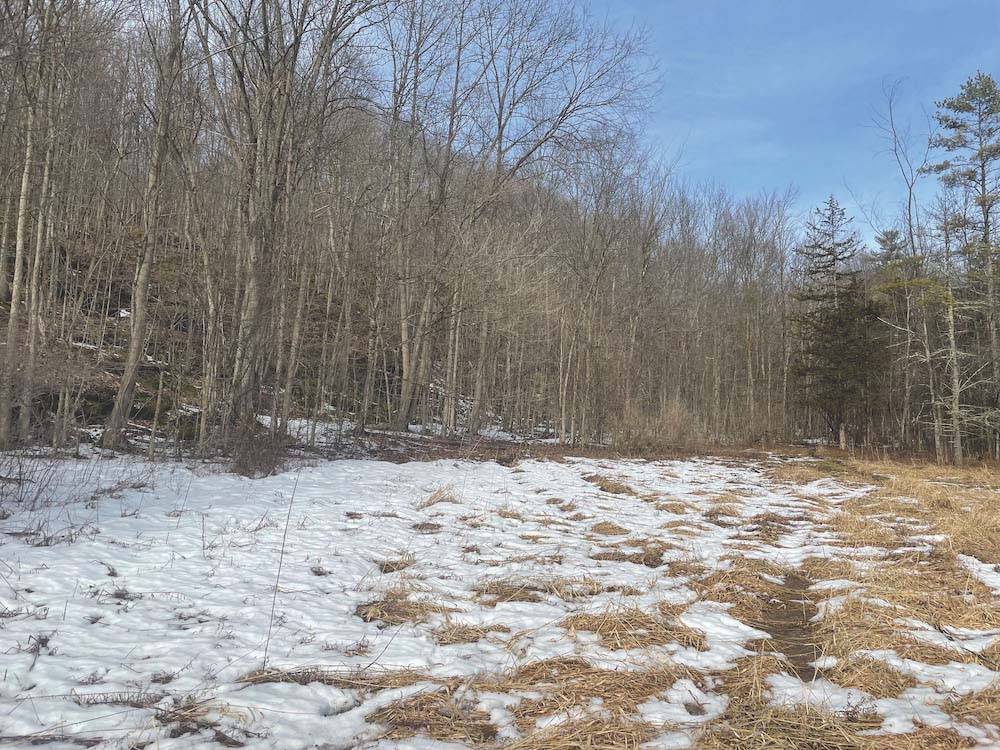 The Vermont Fish and Wildlife Department is putting $566,667 in grant money toward conserv … (read more)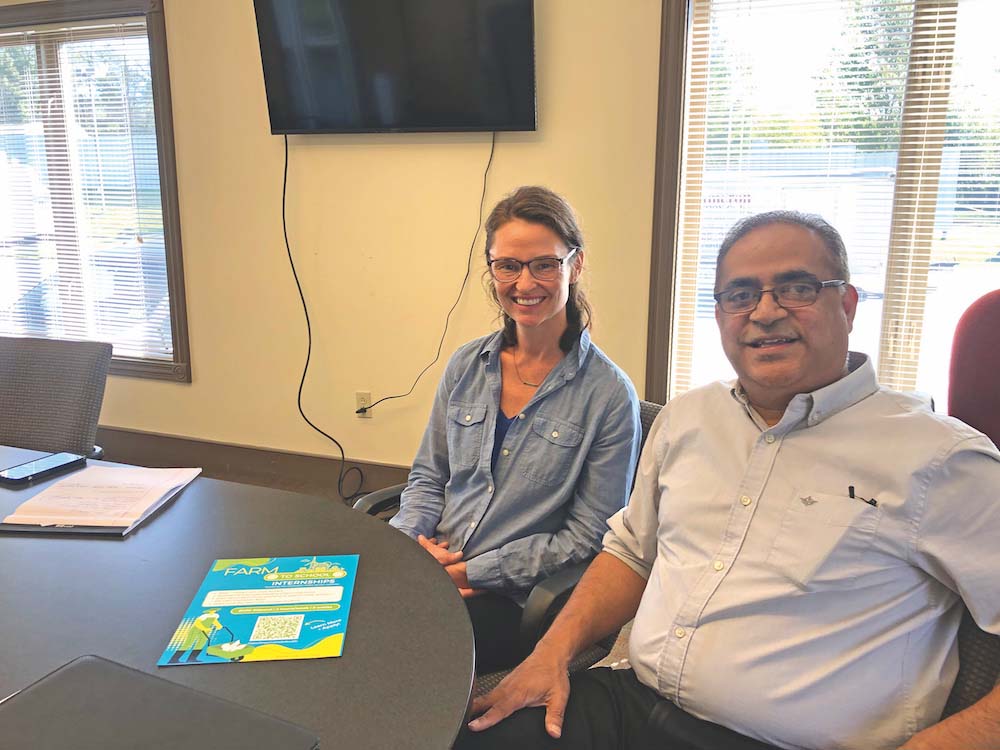 Like most things, the future of agriculture in Vermont lies in the hands of younger genera … (read more)