Group refines a 'Vision for Vermont'
BREAD LOAF — At the end of the second Vision for Vermont summit, which was held on Sept. 14 at the Bread Loaf campus of Middlebury College in Ripton, co-organizer and Charlotte resident Ruah Swennerfelt asked the 71 attendees to take home a pre-addressed postage-paid card.
On the blank side of each card Swennerfelt had written with a red Sharpie one simple question.
"What if?"
Answering that question — dozens, if not hundreds or thousands of times — may hold the key to achieving the group's goals, which include:
• justice and equal rights for all.
• responsible and effective government.
• ongoing action to stabilize climate change.
• a healthy environment.
• a strong and fair economy.
• the right to health care and food security.
• universal quality public education.
• affordable housing and safe communities.
But the goal of the summit was more specific: to highlight voices that often go unheard in Vermont.
In the morning a four-member panel shared their stories and their own vision for Vermont. The panelists were:
• Melody Brook, member of the Elnu Abenaki Tribe and educator, activist and artist,
• Jon Turner, U.S. Marine, Iraq War veteran and farmer,
• Lisa Ryan, Program Manager of the Rutland County Community Justice Center, and
• Brenda Churchill, liaison to the Statehouse for the LGBTQIA Alliance of Vermont.
The panel was moderated by Shoreham resident Beatrice Parwatikar.
"Vision for Vermont had originally asked me to speak about being an African American in Vermont," Parwatikar told the Independent in a phone interview. "And yes, I'm am African American, but I came here as a much older adult. It's a very different thing if you're born here, go through the schools and live through it."
Her goal for the summit, she said, was to create a "beloved community," which starts with listening.
"It's important that people tell their stories. You're not going to get anywhere if people are not able to share their stories. The idea (with a beloved community) is that in the end that you leave with a small piece of what happened and hopefully take it away and nurture it and find someone else to start sharing and working with. Hopefully that's how this concept of making a larger community would work."
During the panel, Brook expressed her grief for the way white people have destroyed the land her people have taken care of for thousands of years.
"The most important thing for Vermonters to take away is that a successful future is predicated on the ability to understand the Abenaki worldview," Brook told the Independent in an email after the event, summarizing the theme of her panel remarks. "We are the caretakers of Ndakinna, and incorporating us as key stakeholders and change makers is essential to the health of our beautiful place. Land is identity."
Turner felt like the different perspectives offered by his fellow panelists were "strong and poignant," he said.
"As someone who has been actively engaged in various communities over the last 12 years since my discharge, there have been many opportunities to view and in a way critique how different communities function or fail," Turner wrote in an email to the Independent. "Knowing this, being a part of one conversation that considers the future of a state and its demographics is a great honor and privilege."
In the afternoon portion of the summit, Rutland resident Greg Zullo led a group discussion about educating people about their rights.
Zullo, who is African American, was in 2014 subjected to what the state of Vermont would later admit was an "unreasonable" stop and seizure by Vermont State Police. Zullo, represented by the American Civil Liberties Union of Vermont, eventually won a settlement from the state, and the VSP trooper who conducted the search was fired.
"I wish there were more events like these in all states," Zullo said of the summit. "It was quite nice to see so many leaders and people that care about our statewide community come together and discuss ways to help change things for the better and acknowledge things that oftentimes go unacknowledged."
Ripton residents Emily and Giles Hoyler were among those who listened.
"I was drawn to attend to hear voices from underrepresented communities, and that didn't disappoint," said Emily. "The image of the day that stands out most to me is the symbolism of those 10 or so bubbling crockpots on the potluck line (at lunch). Made with love to share with the 'beloved community' to nourish all."
Giles, however, was left thirsting for a more clear path to action.
"I loved what I heard there," he said. "But how do we make realistic goals that will get us to this vision?"
Vision for Vermont co-organizer and Addison County resident Jon Isham acknowledged that there is great urgency around many of the issues the group focuses on, but explained that a key component of their work is developing a coherent vision first.
"In a way that vision becomes a personal beacon for people who are already out taking action in the community," he said.
For more information about Vision for Vermont, visit visionforvermont.org. While there, be sure to check out the podcasts created by Isham's former students, which highlight environmentally conscious Vermonters, educators, Black voices, activists, farmers, farm workers and Indigenous voices.
Reach Christopher Ross at [email protected].
More News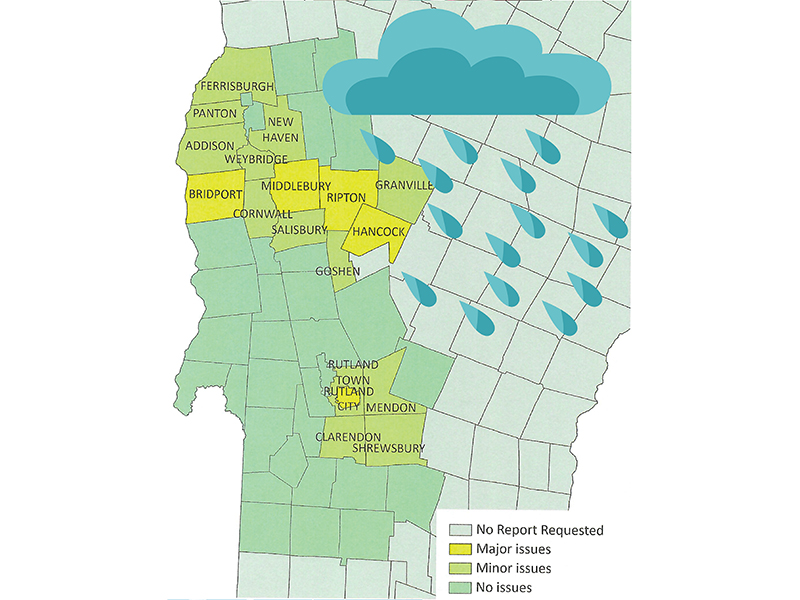 Local towns may get federal money to pay for more than a million dollars in cleanup and re … (read more)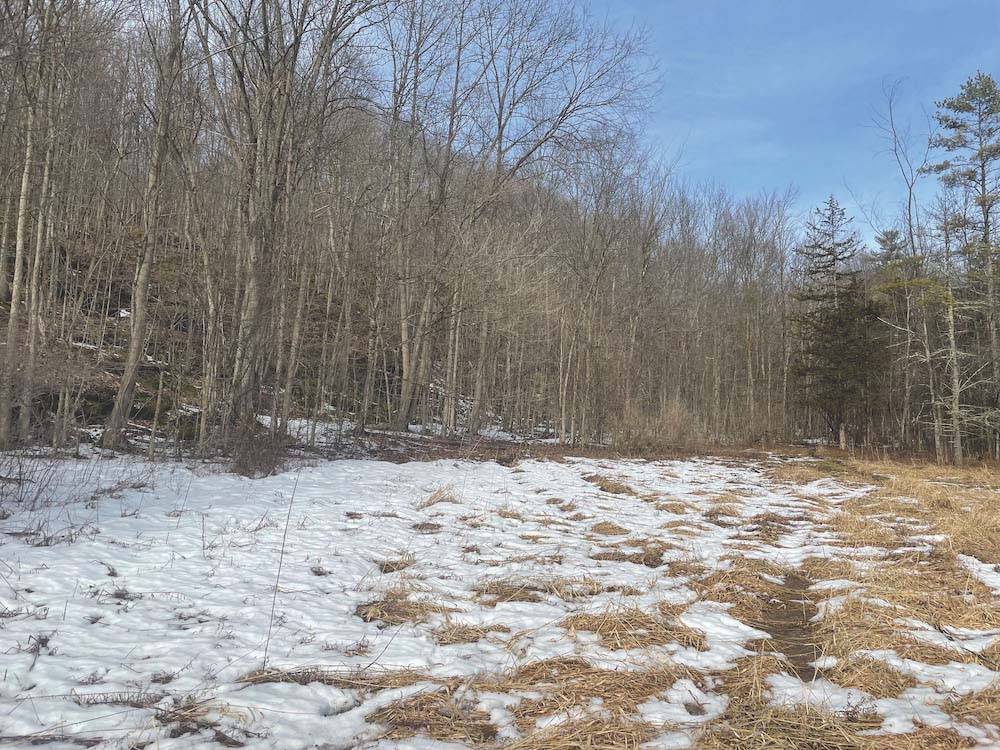 The Vermont Fish and Wildlife Department is putting $566,667 in grant money toward conserv … (read more)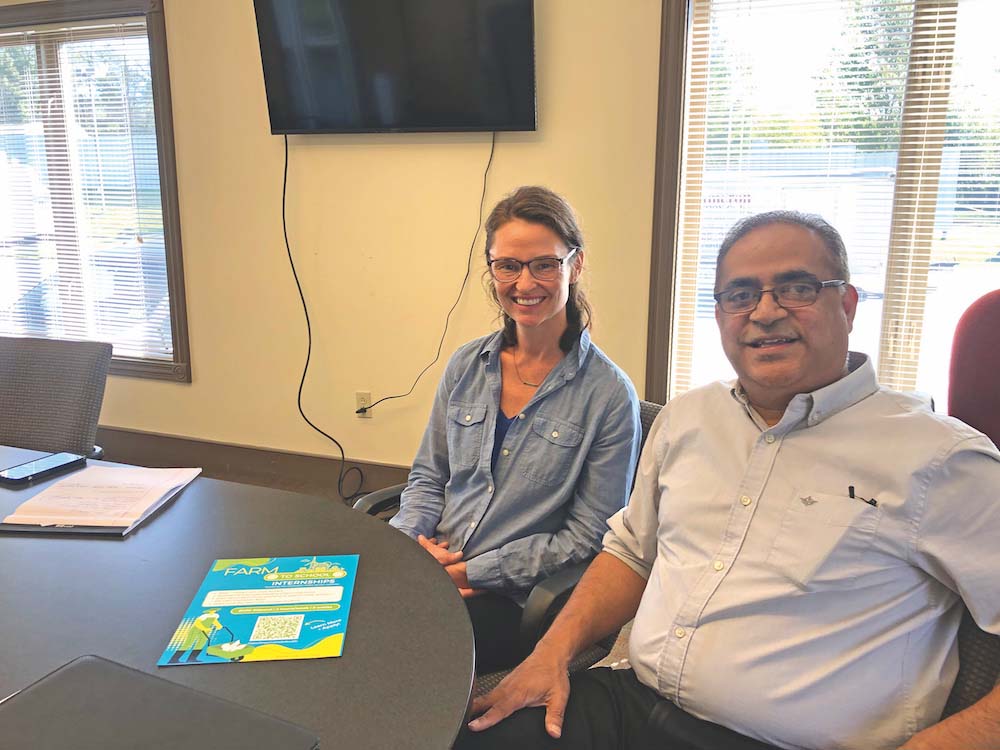 Like most things, the future of agriculture in Vermont lies in the hands of younger genera … (read more)