Father, son are Devil's Bowl Rookies of the Year
WEST HAVEN — On the last night of the Devil's Bowl Speedway season five drivers were crowned champions, and Middlebury driver Jake Barrows won a race.
The father-and-son team of "Fireball" Joey Roberts and "Iceman" Evan Roberts collected two feature wins, a pair of Rookie of the Year titles, and a track championship for 13-year-old Evan. 
Other drivers who won races were Marty Hutchins, Mark Norris, Barrows, and Cory Gray, while championships also went to Kenny Tremont Jr., Johnny Bruno, Scott FitzGerald, and Craig Kirby.
Middlebury's Barrows ended up with his fourth Mini Stock win of the summer after the post-race inspection. Barrows crossed the finish line third after 15 laps behind P.J. Bleau and Josh LaPorte, but Bleau's car was dinged for an engine infraction and LaPorte's for a tire violation and both were disqualified. 
Winooski's Kirby took fourth, good enough to allow Kirby to edge Barrows for the Mini Stock title, 801-787. David Sartwell-Cornell of Highgate Springs earned Rookie of the Year in the division.
Joey Roberts won in the 50-lap feature in the headline Sportsman Modified division. Roberts took a big lead, but Middlebury's Justin Comes reeled Roberts in. Eventually Roberts edged Comes by inches in the closest finish of the year —0.001 seconds per electronic scoring. The win was Roberts' first in the top Sportsman class and sealed his Rookie of the Year run.
New York's Tremont finished seventh to wrap up his third consecutive and record 10th overall track championship at Devil's Bowl with 801 points. East Corinth's Adam Pierson finished second (695). Shoreham's Jimmy Ryan (639) was fifth. Roberts beat Salisbury's Brent Warren for the division's rookie title, 582-521.
Johnny Bruno, 16, of Castleton earned the Limited Sportsman championship in his first year in a Modified by finishing second in a 30-lapper. Orwell's James Hanson, ninth on Sunday, had held the point lead since June 30, but two spins in the final 30-lap feature erased Hanson's 15-point lead and left Bruno in the catbird seat.
Poultney's Marty Hutchins earned his second Limited Sportsman win of the year. Bruno held off Leicester's Adam Piper for second with Shoreham's Anthony Warren in fourth place.   
Bruno took the title by just two points over Hanson, 749-747, with Warren in third at 742.  Piper (714) and Brandon's Matt Bilodeau (658) rounded out the top five.
Benson's Mark Norris avoided several multi-car wrecks in the Super Stock feature to take his third win of the season and secure the division's Rookie of the Year title. The race was cut short from its scheduled 20 laps after the wrecks forced the race to be called after 10 laps. Fair Haven's Chris Murray finished second. Orwell's Garrett Given was fourth.
West Rutland's Scott FitzGerald celebrated the Super Stock championship, his first after a five-win season; FitzGerald locked the title up early and beat Murray by 68 points, 761-693.   
Fletcher youngster Evan Roberts dominated the 15-lap 500cc Mini Sprint race for his ninth win of the season, locking up both the championship and rookie honors. Brandon's Kevin Smith was third in the race. Roberts became the youngest champion in Devil's Bowl Speedway's 53-season history at 13 years, five months, and six days.
The Enduro Series brought the season to a close with a 50-lap race. Clarendon's Cory Gray edged Whiting's Brian Wilbur at the finish line for the win. Salisbury's Brian Blake was fourth.
The winners and local drivers' results on Sunday's last night at Devil's Bowl were:
• Pepsi Sportsman Modified Feature (50 laps): 1. Joey Roberts, Fletcher; 2. J. Comes, Middlebury; 6. Joey Scarborough, Brandon; 8. Brent Warren, Salisbury; 10. Vince Quenneville, Brandon; 11. Tim LaDuc, Orwell; 12. Jimmy Ryan, Shoreham; 16. Mike Palmer, Salisbury.
• O'Reilly Auto Parts Limited Sportsman Feature (20 laps): 1. Marty Hutchins, Poultney; 3. Adam Piper, Leicester; 4. Anthony Warren, Shoreham; 7. Dave Snow, Brandon; 8. Austin Comes, Middlebury; 9. James Hanson, Orwell; 15. Matt Bilodeau, Brandon.
• Super Stock Feature (20 laps – shortened to 10): 1. Mark Norris, Benson; 4. Garrett Given, Orwell; 13. Ronnie Alger, Orwell; 15. Kaleb Shepard, Vergennes; 20. Gary English, Salisbury.
• Mini Stock Feature (15 laps); 1. Jake Barrows, Middlebury; 15. Griff Mahoney, Brandon.
• Friend Construction 500cc Mini Sprint Feature (15 laps); 1. Evan Roberts, Fletcher; 3. Kevin Smith, Brandon; 10. Kaidin White, Monkton; 11. Troy Audet, Bridport; 13. Alyza McKeighan, Brandon.
• Enduro Series Feature (50 laps); 1. Cory Gray, Clarendon; 2. Brent Wilbur, Whiting; 4. Brian Blake, Cornwall; 9. Tim Devino, Brandon; 10. Carl Whittemore, Brandon; 13. Chris Sumner, Ripton; 18. Kenny Torrey, Orwell.
More News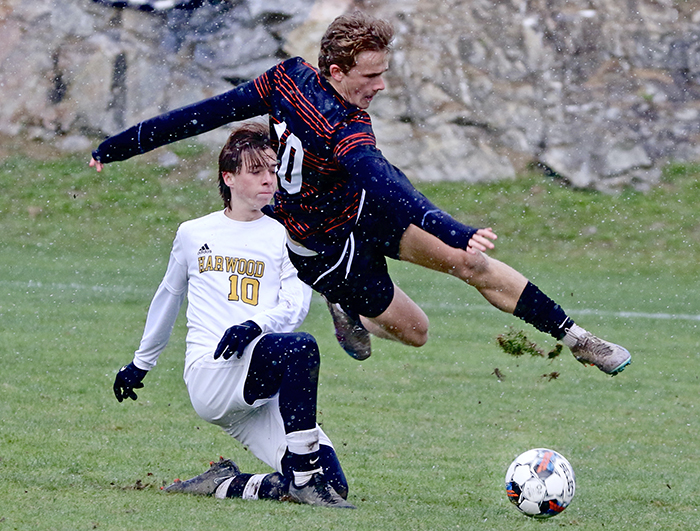 Seven local high school boys' soccer players were named to the Division II or III All-Stat … (read more)
Five area high school girls' soccer players were named either Division I or D-II All-State … (read more)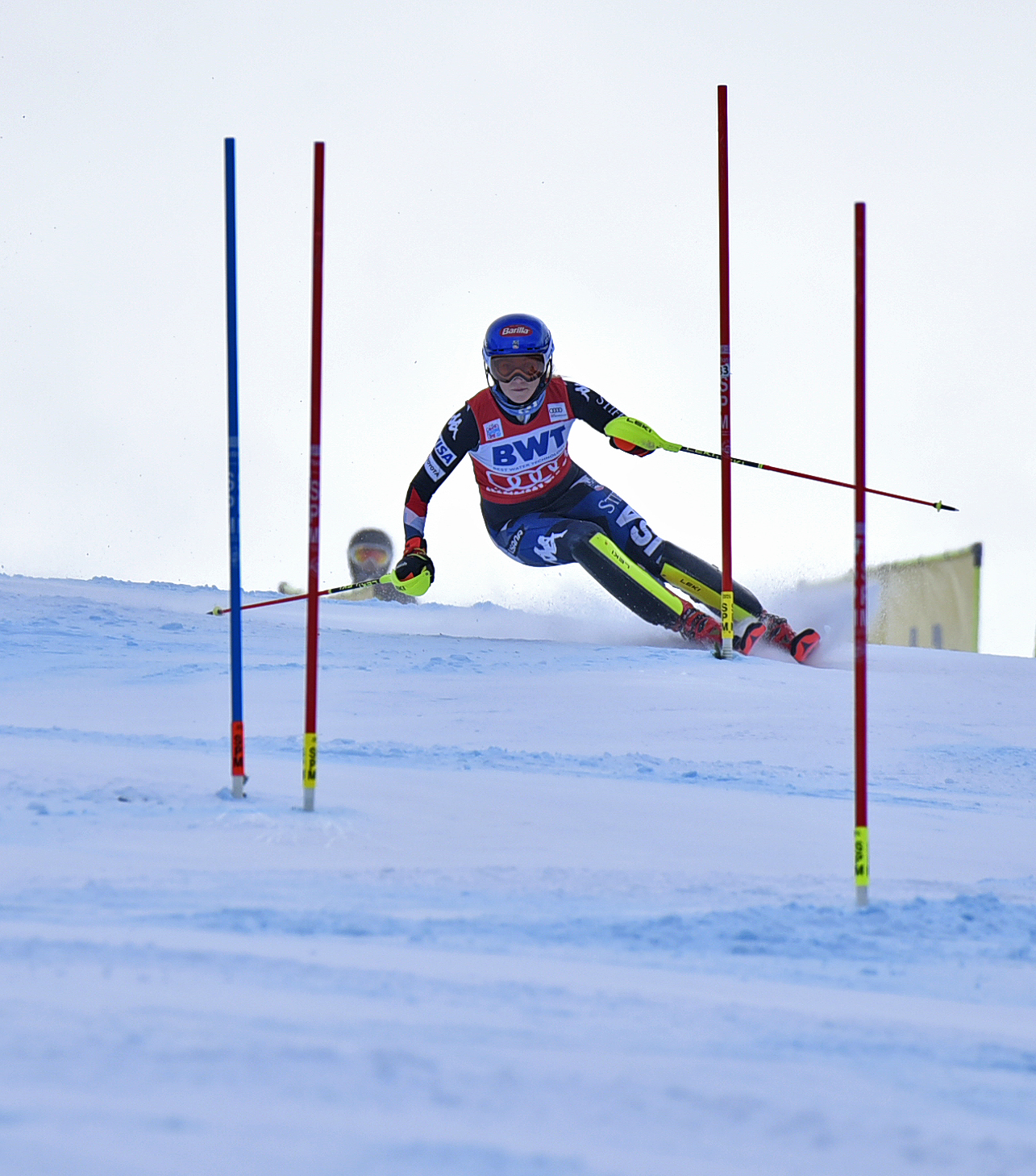 "To be perfectly frank, I'm not sure I'm in a position to win either of these races," Mika … (read more)