Treasures abound at THT's flea market
Elves, of a sort, have been bustling around Town Hall Theater transforming it into a wonderland of antiques, crafts and collectibles. On Saturday, Sept. 14, they will open the stately building at the top of Middlebury's Merchants Row to the public for the 10th annual Fabulous Flea Market — a fundraiser that helps maintain the 135-year-old structure and supports the myriad arts activities it hosts.
Organizers say there will be a wide range of items including: kids toys and games, kitchen gadgets and small appliances, rugs, paintings and prints, gardening tools, lamps, small electronics… whew! The list goes on.
A large amount of the loot comes from local people who donate it for sale to raise money for the theater. The rest of it comes from established vendors who rent tables for $45 a pop and round out the donated goods to make a broader selection of stuff available.
Carolyn Jackson, co-chair of the THT events committee, has worked the Fab Flea for years, and loves to see how donated items circulate through the community.
 "Those of us who have worked on Fabulous Fleas for the past decade have had a great deal of fun seeing all the different things that have been donated by friends and neighbors and then watching buyers of all ages — children, college students, grandparents — purchase their treasures… all for the benefit of Town Hall Theater," she said.
Flea market organizers collected donated treasures last weekend and will be doing the same this coming Friday and Saturday.
At the Sept. 14 event there will be 15 tables of donated flea market items, and 26 tables of independent craft and antique vendors. Of the 26, there is a loyal cohort that has been coming since the very beginning; it includes Barbara Blodgett, Kim Ehritt and Patti Marrinan.
Barbara Blodgett
A decade ago, Barbara Blodgett and Doug Anderson came up with the idea to host a flea market in the theater. "We wanted to get people who might not ordinarily come to the theater, to come and see what it's like," she said.
Blodgett began collecting antiques during her 35-year sojourn in San Francisco. About 20 years ago, she moved back to Middlebury, her childhood home, and "continued the addiction." She switched from collecting Asian antiques, Mexican jewelry and paintings in California, to primarily American antiques in Vermont.
This year, she will be selling jewelry — some made by her, some not — and various antiques, including an early American children's chair. "Sometimes I make chairs where I weave seats out of men's ties," she added. Blodgett isn't the only vendor to get crafty. "My college roommate is one of the vendors, and she knits 60 pairs of multi-colored socks every year," she said.
Kim Ehritt
Kim Ehritt, another Fabulous Fleas regular, will be selling a wide variety of antiques and vintage items — furniture, stencils, buttons, cookie cutters, wooden boxes, old tool trays and more. "I like everyday stuff — things people would have had in their houses 100 years ago, but don't necessarily use now," she said.
Ehritt discovered her passion for antiques when she went to a farm auction in northern Minnesota decades ago, and ended up buying some boxes of items. Antiques were a way for her to escape the modern world. "I worked for many years on a computer all day long, so when I got home, I liked to do things the old fashioned way," she said.
Patti Marrinan
When Blodgett was organizing the first market, she invited her friend Patti Marrinan to participate. So, Marrinan began driving from her home in Edina, Minn., with a van full of antiques, fine art, jewelry and various other items to sell at "Fab Flea." She has worked the market with her friend Jean Ro, by her side every year.
Marrinan began the hobby with her late husband. Her interest lies in the historical aspect. She and her husband were engaged in colonial Williamsburg, Va., so the American colonial period holds a special place in her heart. "I miss not being able to do it with my husband anymore; we were a wonderful partnership," Marinnan said. She still finds joy in talking to her regular customers and educating people about items they're interested in.
Fab finds
All three women had fond memories of especially exciting finds, from their 10 years of vending. For Blodgett, it was about five years ago, when a community member donated four large abstract expressionist paintings. The pieces were done by a contemporary of Jackson Pollack. Recognizing their value, Blodgett decided to take the paintings to an auction, and made $10,000 for the theater off of them.
Ehritt has made many memorable finds at the auctions, garage sales and flea markets she frequents. She once sold a charm that came from a civil war veteran's name badge, she recounted.
Marinnan buys items with specific customers in mind. "There was a man in his early 90s who I knew liked to collect paper weights, so I always kept an eye out for paper weights… He came to the market, and he was so moved that I thought of him," she recounted. Marinnan also remembers a high school-age boy who would come every year, and she would always bring something to give to him. One year, it was handmade wooden spinning tops, another year, a beautiful fly fishing rod.
She values the personal connections she forms through her work collecting and selling. "I have people who have bought cradles from me, that they put their newborn babies in, and other people who will buy furniture and tell me where they put it in their homes," she said.
For the 10th anniversary market, there are "more vendors than ever, and many treasures to be found!" according to Mark Bradley, executive director of the Town Hall Theater.
Volunteers will be accepting donated items at the former Diner next to the theater from 9 a.m. to noon on Friday, Sept. 6, and Saturday, Sept. 7. The market itself will take place between 9 a.m. and 2 p.m. on Saturday, Sept. 14, in the theater.
More News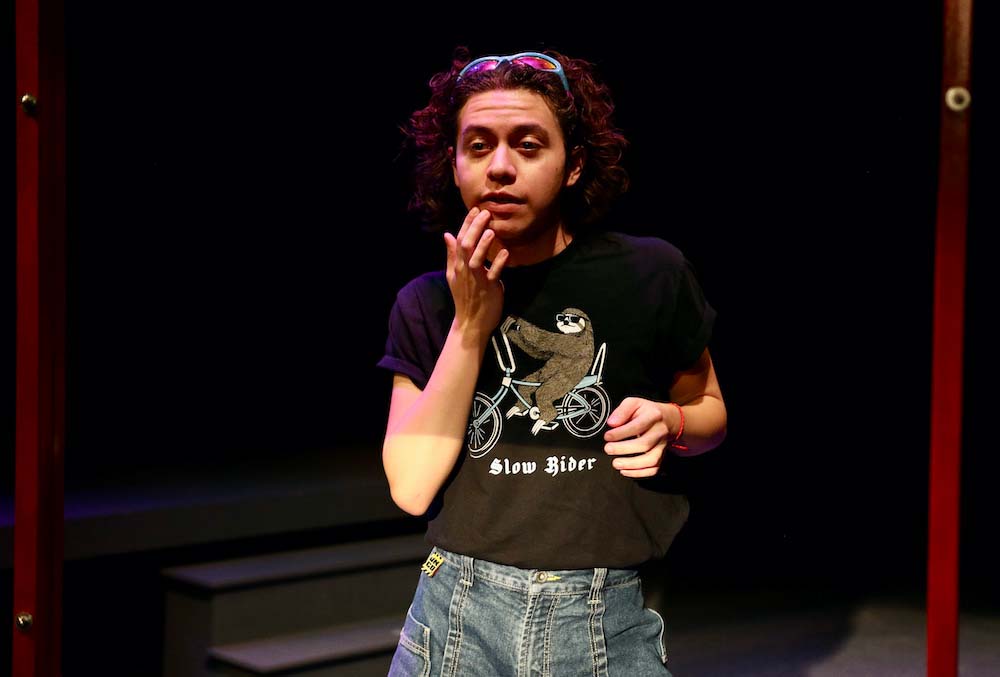 Like the Polaroid, award-winning playwright Naomi Iizuka has a play that captures moments … (read more)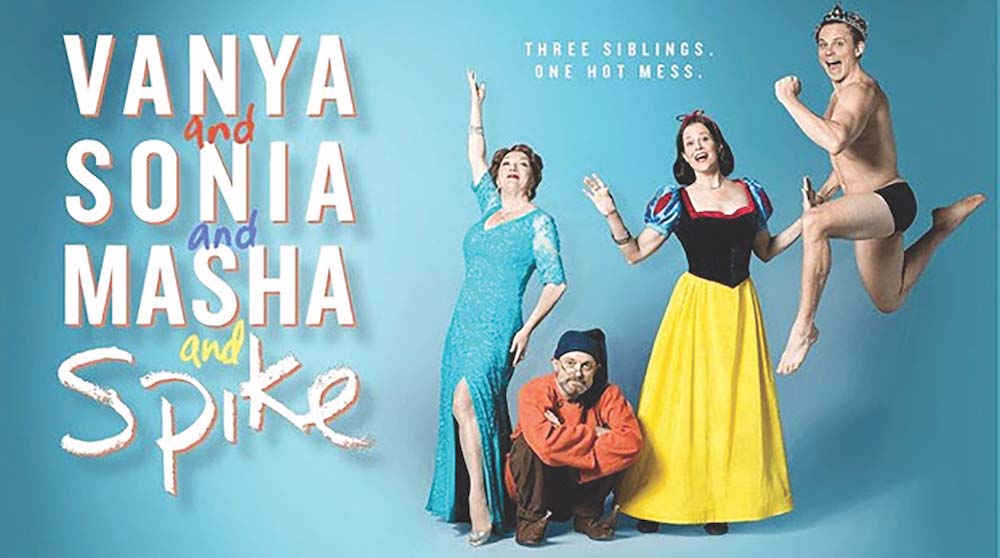 The Middlebury Community Players will hold open auditions at Town Hall Theater on Dec. 4 a … (read more)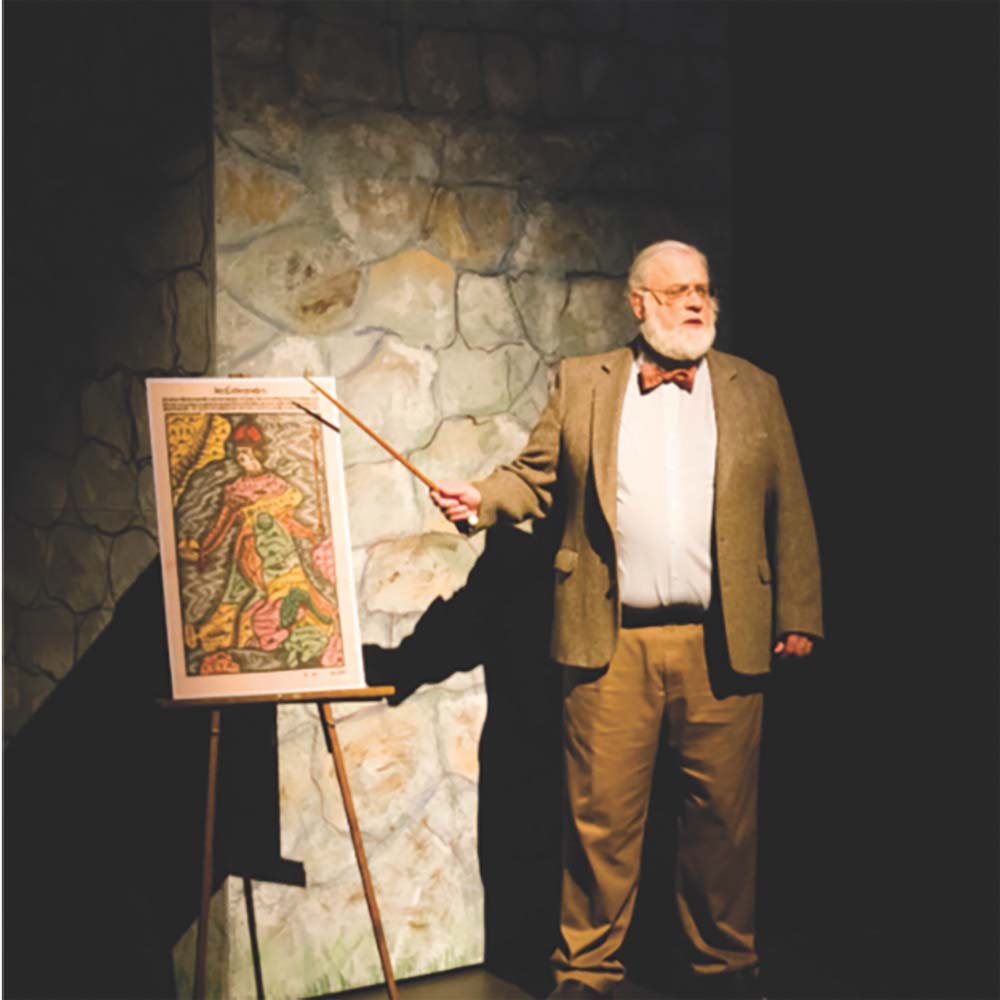 The Middlebury Community Players expressed deep sadness to hear of the recent passing of f … (read more)