Matt Dickerson: Of fires and floods, canoeing and casting, and outdoor writing
This is an article about paddling and fishing. Or, to be more alliterative, casting and canoeing. I've done much less of both these activities in 2019 than in 2018. So it might also be an article about fires and floods.
Last month (as I mentioned in one of my June columns) I attended the annual conference of the Outdoor Writers Association of America. The conference met in Little Rock, Ark., on the banks of the Arkansas River — a river that was running exceptionally high, and contributing to the floods on the Mississippi River. Although the Arkansas roared through its confined channels in the downtown area outside my hotel, outside of town it looked more like a lake as it spread out into surrounding meadows and farm fields, leaving groves of hardwoods poked up from the water looking more like mangroves than oaks.
As I also mentioned in that earlier column, one of the panels at the conference was on climate change. (The head of next year's conference, in a discussion among our planning committee, noted that climate change will be almost certainly be a topic of every OWAA conference for the rest of our lifetimes.) One of the panelists, a writer who lives and works in the rural Southeast, commented that he can't use the phrase "climate change" in his articles. Many of his readers deny climate change, or are unwilling to talk about it. If he mentions it, they will stop reading his articles and grow angry with him. The political climate is one of extreme polarization.
Interesting, however, this writer noted that his readers all intuitively know that the world and its weather — and everything that depends on that weather — is changing dramatically. Although they won't accept the label "climate change," if he writes about the dramatic loss of shoreline along the Gulf Coast due to rising sea levels, or about how bad the duck hunting has been lately because the seasons and weather are all messed up, they totally get it. And because they get that, and care about it, they are more able to consider how their lifestyles can impact the duck seasons, or the water levels along the Gulf Coast.
A couple weeks ago, I left Vermont for a couple days, heading three or so hours east of Montpelier on the Route 2 corridor to be with my family in western Maine. The first couple days we were there, what I took for an eerie fog or dense humidity clung to the opposite shoreline of the lake. The air felt oppressive and irritated my eyes. When my brother Ted came over from Portland to join the family, he informed me that the fog wasn't actually fog, but smoke from a huge fire up in Canada. Satellite photos showed the line of smoke trailing all the way down from the fires across Maine and as far as Portland, lowering the air quality on its way — and reminding us all about the unusual weather.
Not that we needed reminding. Our younger brother Thanh lives in the Sacramento area. Last year, his kid's school was closed for a couple days because of the smoke from the horrible Paradise fires. (Which meant the kids were staying at home, just a short distance from the school, breathing the exact same air.
And Alaska is also burning. Right now. Alaska is big, of course. The whole state isn't on fire. But it almost feels like it is. The fires are huge — on the order of magnitude of the Green Mountain National Forest.
For nearly a decade, Ted lived in Alaska. He is an architect. He worked for the Alaska Native Tribal Health Consortium helping to consult with native peoples about health-care related building needs. Climate significantly impacts architectural design. It also impacts health. Ted subscribed to the "Northern Climate Observer" e-journal. Even though he is now back in New England, he still subscribes, and for years he has been forwarded the weekly e-newsletter to me.
Sometimes I can't bring myself to read it. The great conservationist and writer Aldo Leopold once wrote, "One of the penalties of an ecological education is that one lives alone in a world of wounds." Yet reading them is worthwhile. It helps remind me how my actions matter.
There is a lot of news about collapsing populations of salmon. Although the sockeye salmon seem to be doing well, many king salmon populations are collapsing, and over the past couple weeks there has been a big die-off of pink salmon as they enter their spawning rivers. It's likely related to the heat. This month, Anchorage hit 90 degrees for the first time in recorded history. The decline of salmon also impacts whales and seals and sea lions. All marine life, in fact.
For the past two weeks, the northern climate news has been dominated by fires, and also by catastrophic flooding in Siberia. Although the National Weather Service reports that Burlington, Vt., has already had four days over 90 degrees in the month of July, and the average temperature has been 4 degrees above normal, I've been more aware of the wet than the heat. In June, the skies dropped 4.99 inches of rain in Burlington compared to the average of 3.43 for that month. While an extra 1.56 inches of rain doesn't sound like much over the course of a month, that's 45 percent above June average. That's added to May's 5.15 inches of rain (more than 55 percent above average) and April's 3.53 inches (up 23 percent).
Which is part of why I've done much less canoeing and casting this year than usual. It took a long time for Otter Creek to come down low enough to be conducive to paddling in our favorite stretches. (Going downriver was easy. Paddling upriver was the less pleasant part.) And it seems like the days I'm free to fish are either oppressively hot or they have cooled off only because of a thunderstorm, which also turned the rivers into frothy mocha latte.
That's one reason I'm looking forward to my trip to Alaska in a few weeks to visit family and also work on a book. I'll be doing some casting and some wilderness canoeing. And hoping to avoid the floods and the flames.
More News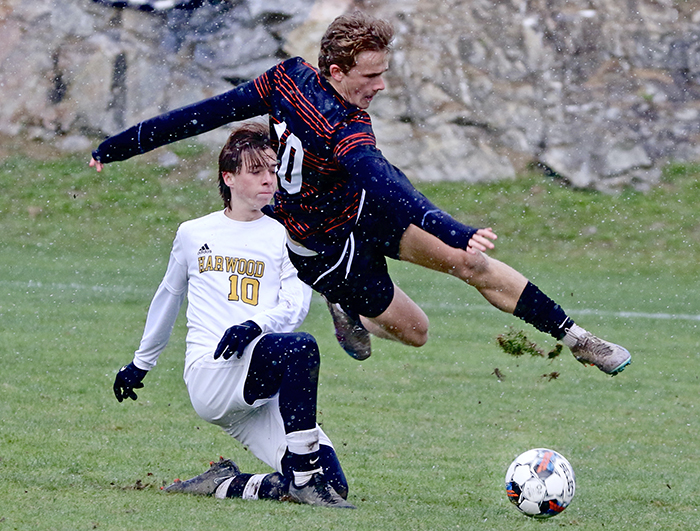 Seven local high school boys' soccer players were named to the Division II or III All-Stat … (read more)
Five area high school girls' soccer players were named either Division I or D-II All-State … (read more)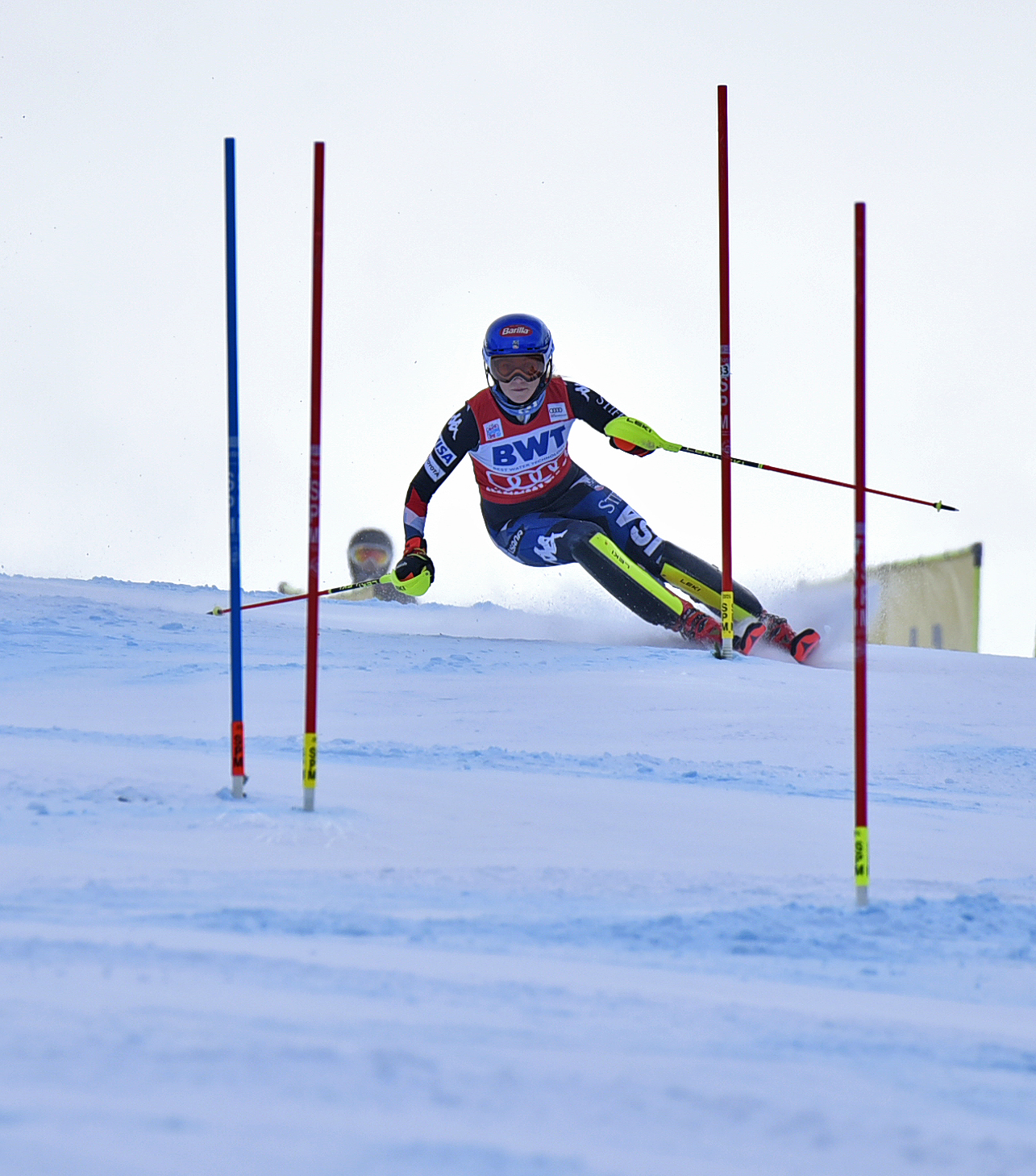 "To be perfectly frank, I'm not sure I'm in a position to win either of these races," Mika … (read more)