Vermont State Police pursue tool thieves
NEW HAVEN — Mike Dunbar, president of Middlebury Fence Company, is offering a $3,000 reward for information leading to the conviction of whoever stole approximately $10,410 worth of tools from a company worksite last month.
On the morning of June 19, the New Haven-based construction firm reported to Vermont State Police that the trailer on their worksite at the former Wildflower Farm, property at 3488 Route 7 in Charlotte, had been broken into and relieved of 40 tools belonging to various laborers, according to the state police incident report.
Soon afterward, Dunbar posted a plea for information on Facebook.
"I am offering a reward for any info that leads to a conviction," he wrote. "If you see or hear anyone that is selling tools real cheap, let me know because they are probably mine. Please share this to get the word out quickly." 
Dunbar later updated the post to include the $3,000 reward figure.
The post has been shared more than 400 times.
On June 20, two people alerted Dunbar to a Craigslist advertisement posted by someone claiming to be in Milton:
"I HAVE SEVERAL TOOLS FOR SALE I BOUGHT FROM MIDDLEBURY FENCING IN THE PAST FEW DAYS, I WONT POST ANY PICTURES BUT I WILL SHOW IN PERSON TO SERIOUS CASH BUYERS ONLY!!!!!!!!!!!!!!!" the ad said. "DONT MESSAGE ME AND ASK WHAT THEY ARE OR FOR PICTURES, I WANT CASH ONLY NO EMAILING BACK AND FORTH."
The ad, which was forwarded to Vermont State Police, has since been removed.
State Police Corp. Andrew Leise of the Williston barracks is investigating the case. Leise would confirm to the Independent only that state police are looking into an "internet lead."
"We're actively looking into that and waiting to hear back," Leise said in a phone interview. Because the investigation is still ongoing, he could not comment further.
Police urged Dunbar to file an insurance claim. Dunbar told the Independent he wants justice.
"I want to find out who did it and make them pay," he said.
The $3,000 reward is coming out of his own pocket, he added.
This isn't the first time Middlebury Fence has been the victim of theft, according to Dunbar. Last summer a generator was stolen from a company worksite, which was located on government property in Burlington, he said.
"Tool theft is rampant."
A number of comments on Dunbar's Facebook post would seem to support that statement.
One sympathetic poster wrote, "My brother is a contractor and his tools get stolen all the time," while another wrote, "I've had tools stolen off my job sites too." Others shared security advice based on their own experiences.
Anyone with information in the case is encouraged to call the Williston barracks of the Vermont State Police at 1-802-878-7111.
More News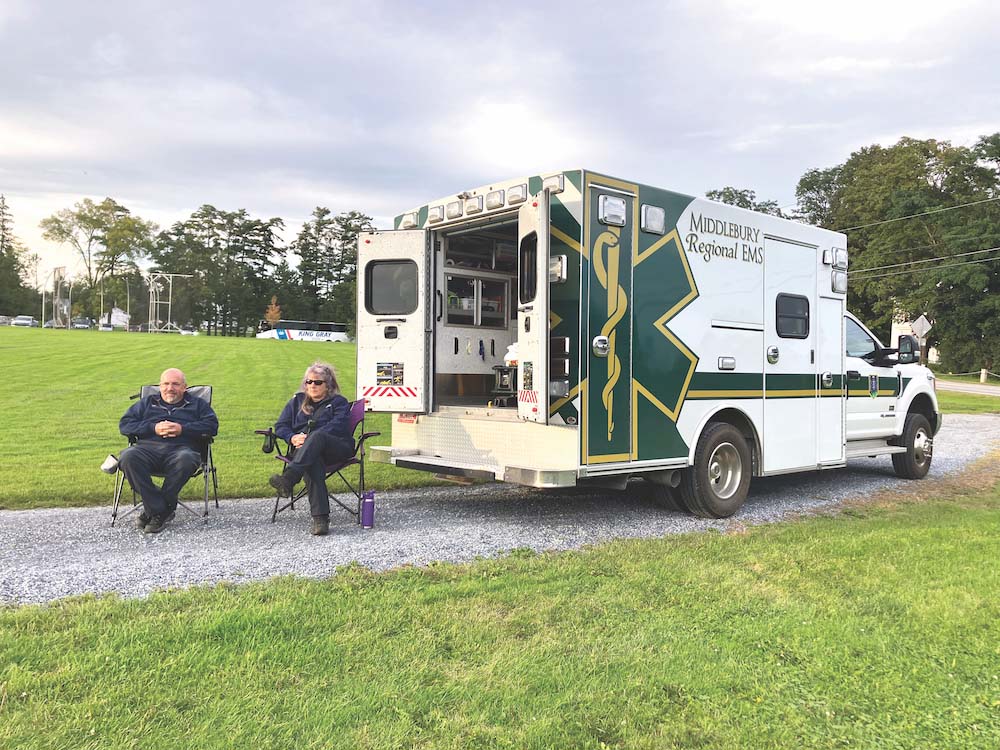 Middlebury Regional Emergency Medical Services wants to eliminate its annual Town Meeting … (read more)
Middlebury police are investigating the death of a Middlebury College junior and say the p … (read more)
In the course of her almost 101 years on Earth, Vergennes resident Margaret Clifford, bett … (read more)