Building scientist Fred McKnight wows Starksboro class
STARKSBORO — Teacher Ruth Beecher has a keen ear for "teachable moments."
Last week, engineer Fred McKnight visited her grades 5/6 class at Robinson Elementary School in Starksboro and explained that after his firm, Turner Building Science and Design, collects indoor air quality data in the Mount Abraham Unified School District, he would summarize that data in a report. Beecher wanted to be sure her students had heard him correctly.
"So you have to write reports?" she asked.
Oh, yes, McKnight said, seeming to sense where Beecher was going.
Her class, on the other hand, seemed less eager to go there. The number of preteens who nodded appreciatively after this exchange was exactly zero.
One wide-eyed student wanted to know how long these reports had to be.
McKnight laughed.
"Well, at least four pages," he said. "And they have to be single-spaced."
His young interlocutor sat frozen in her chair, still wide-eyed, and the classroom filled with murmurs.
"I am a scientist," he continued after it grew quiet again. "I've been writing reports for 35 years."
McKnight and his partners will write another one later this month, detailing their conclusions about the ventilation, temperature and humidity conditions they were hired by the school district to assess.
As stipulated by Turner's contract with the district, McKnight has also been traveling from school to school, teaching students the scientific aspects of his work. Beecher's class was the last stop on his tour.
He began his lesson with carbon dioxide, which Turner's building scientists use as a "tracer gas" to measure ventilation.
Beecher's students knew what carbon dioxide was. Some of them held their breath.
"Yes," McKnight said. "If you hold your breath until you turn blue, you'll lower the carbon dioxide level in the room."
Later he explained that the most comfortable indoor temperature range is 70–73 degrees Fahrenheit.
"Thermally, this gives us conditions where most people will be happy," he said. "Some might not be happy, but there's not really a whole lot we can do about that."
He paused.
"Unless, of course, that one person who's not happy has the key to the thermostat." The adults in the room laughed. "And then that one person can be happy and everybody else is going to have to suffer."
Low-level chatter followed McKnight's announcement that "the Russians have figured out that most people are more comfortable if their feet are cooler than their heads."
Not everyone was so sure they bought into this idea.
Students found the concept of relative humidity rather slow going, but they did seem to enjoy whatever images popped into their heads when McKnight told them that he's seen it rain inside buildings.
They also found great satisfaction watching the numbers spike for carbon dioxide, temperature and humidity when they breathed on the sensor attached to McKnight's indoor air quality (IAC) monitor.
As Beecher logged the data (pictured, right), her students passed the monitor around, calling out the readings it produced.
"So," their teacher said at the end of the lesson, "do you see how all this 'boring stuff' you're doing in math has real-life applications? Fred has shown us how this stuff can be useful, and it is useful, because we will use this data, and then if there's poor air quality, which we're all breathing, he's going to put it in his report, and the superintendent is going to get that and then do something about it."
If the data supports Turner's preliminary assessment, that report, due next month, probably isn't going to set off any alarms.
"You folks are running 80–85 percent of the system's capacities," McKnight told MAUSD officials and members of the Mount Abe IAQ Citizens Group in February. "There are things that need to be fixed, and everything needs to be maintained more systematically, but so far there does not appear to be any catastrophic circumstance where occupants are being exposed to chronic discomfort."
As he packed up his equipment in Starksboro last week, McKnight confirmed that his initial assessment had not changed substantially, though of course he would have to wait for all the data to come in.
Everyday maintenance recommendations will likely feature prominently in the report, he said.
SETTING A BASELINE
Steve Harris, a member of the Mount Abe IAQ Citizens Group, which was instrumental in bringing Turner and the MAUSD together, shared his own initial assessment with the Independent.
"The district should soon have a clear baseline from which to build a preventive maintenance program," he wrote. In layman's terms, he added, this would mean:
•If it ain't broke, don't fix it.
•If it is broke, fix it, and use it some more.
•If it keeps breaking, replace it against a predictable schedule.
In a Front Porch Forum post last month, fellow Citizens Group member David Brynn explained the IAQ project's origins.
"After the second 5-Town Community Forum in March 2018, a group of interested citizens explored hands-on projects that would be of help to the MAUSD, engage students, build another bridge to the 5-Town Community and result in significant benefits without spending a whole lot of money. Indoor air quality became their focus."
As the group's work evolved, a motto emerged: "We are here to help."
Ahead of the IAQ assessment, the Citizens Group assembled the maps, data and blueprints that Turner requested; participated in site visits; recruited teachers from all six schools to host McKnight in their classrooms; and helped coordinate scheduling.
"Our IAQ group is a sweet group of people," Brynn told the Independent. Some of them have supported bond proposals to renovate Mount Abraham Union High School, and some have opposed them, he said. "But they're all pro on public education."
Last week, before her students dashed outside to seek the sensory pleasures of early-spring sunshine, Beecher gave Brynn a shout-out.
"This (project) is part of what David is doing," she said. "He's our community representative. He wants to make sure we're all healthy."
Reach Christopher Ross at [email protected].
More News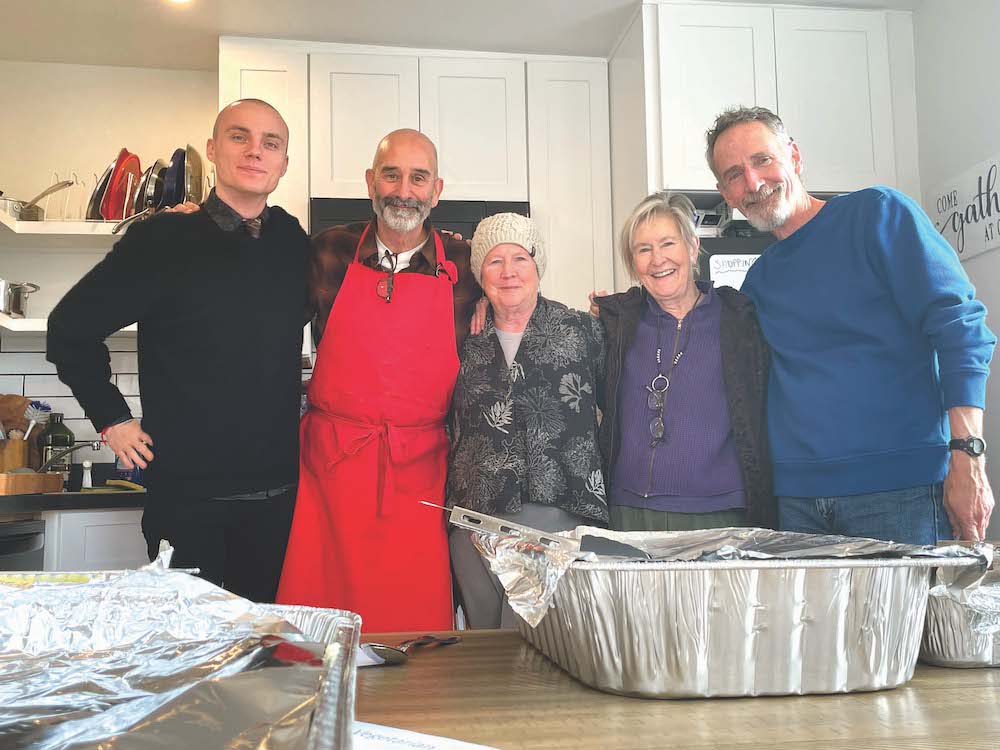 This past Thanksgiving, Nov. 23, saw almost 60 people converge upon the 1,400-square-foot … (read more)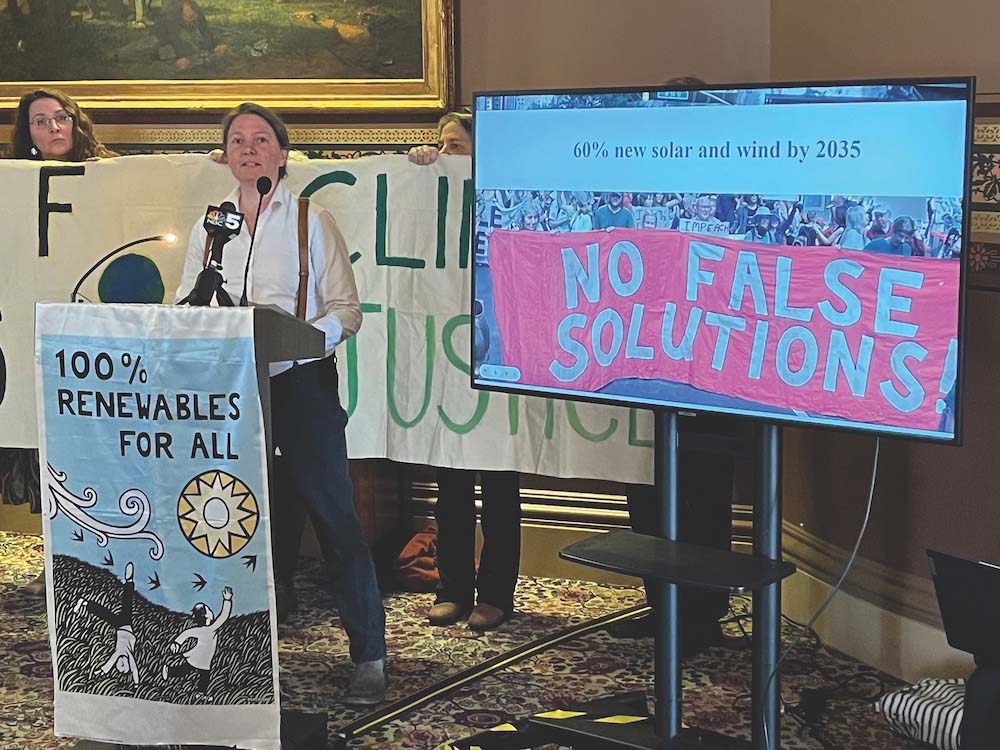 Two state lawmakers are urging Addison County folks not to ease up on efforts to battle cl … (read more)
Hunters during the 16-day deer rifle season that concluded on Sunday brought what was, acc … (read more)