Vekos defends charging 14-year-old
MIDDLEBURY — The case of the 14-year-old boy accused of fatally shooting his peer in Bristol last week has raised questions around charging juveniles as adults and where they should be held.
Asked by a reporter why she decided to bring a murder case against the teen in adult court, Addison County State's Attorney Eva Vekos called it "a good question."
"A life was lost because of what happened, so we have to address that in the most serious of terms," Vekos said after a hearing in the case concluded Nov. 1 in Addison County Superior criminal court in Middlebury. 
"Being charged as an adult doesn't mean he's necessarily going to be convicted as an adult, but it's a starting point," Vekos said. "This was a loaded weapon and the behavior as far as we're concerned was so, you know, reckless to an extreme where somebody's dead because of it."
Over the course of a hearing that started Oct. 31 and stretched into the following morning, Vekos initially sought to have the teen held without bail. But she ultimately dropped her request after hearing testimony from a Department of Corrections employee who said the defendant would have to be housed with adults or separated in a setting that is similar to solitary confinement.
Through his attorney, the teenager, a resident of Burlington, pleaded not guilty to charges of second-degree murder, involuntary manslaughter and aggravated assault in the fatal shooting in Bristol of another 14-year-old, Madden Gouveia of Shelburne. 
VTDigger generally does not identify juvenile defendants and is not doing so in this case at this time.
Marshall Pahl, Vermont's deputy defender general, who is representing the teen, said investigation into the incident was in the early stages. 
"This is a case where the allegation is one of essentially tragic carelessness," Pahl said. "Whether or not that's enough to support a second-degree murder charge, it's going to depend on a lot more facts coming out." 
The defense attorney also said that it was too soon to say if he would attempt to have his client's case moved to family court, where the defendant would be treated as a juvenile and the proceedings would be closed to the public. 
Vekos, the prosecutor, declined to say if she would challenge a bid to have the case moved to family court. "Not clear yet," she said when asked last week.
WHERE TO BE HELD
A second-degree murder conviction carries the possibility of life in prison. That potential penalty made the defendant eligible to be held without bail while the case against him is pending. 
Vekos said she dropped her push for the teenager to be held without bail after the court heard from Joshua Rutherford, a facilities administrator for the corrections department. 
The teen was released to the custody of his parents in Burlington and must abide by a 24-hour curfew at his home except for school, medical appointments, therapy sessions and court hearings. In addition, the teen is not permitted to possess any firearms or other dangerous weapons. 
"After hearing that testimony, it was evident, and should be brought out to light, that the only option is really to house a youth with adult inmates, which is never a good idea," Vekos told reporters. "From my point of view, it didn't seem to be consistent with public safety to put this youth in a situation where he would learn from adult criminals, or become mentally, physically harmed by being housed with them or also physically and mentally harmed by being in isolation."
The prosecutor also talked about the lack of options that have existed in such situations since the 2020 closing of the state's only secure detention facility for minors, the Woodside Juvenile Rehabilitation Center in Essex. 
"The case has brought to light one of the serious failings that our state has made when it comes to juveniles, crime and how to deal with it," Vekos said. 
The state closed the 30-bed Woodside facility after a federal judge granted an injunction calling for improvements, amid accusations of improper use of restraints and seclusion, as well as the mistreatment of youth held in the facility. At the time, a declining number of youth were being held at Woodside. 
Asked why she initially pushed to hold the teen without bail when it is widely known that there are limited options for housing a youth in custody in Vermont, Vekos again called it a "good question" and a "starting point."
She had since worked to have "all the issues fleshed out," including meeting the teen's family and hearing about the options at corrections facilities.
Pahl, the Burlington 14-year-old's defense attorney, said the question of where to hold juveniles in custody facing serious offenses is one that may be addressed in the coming months. The state hopes to open four secure residential beds in Middlesex at the site of a former psychiatric facility. The facility is not expected to be ready until at least January.
"We need placements for children who find themselves in situations like this," Pahl said. "If this had happened eight or nine months from now when the Middlesex facility is up and running, I would expect we wouldn't have had this type of a hearing. But as (it) is we just simply do not have placement available for (Pahl's client)."
JUVENILE ISSUES
The prosecutor said that the judge's ruling against her request to close the courtroom to the public limited her ability to bring in additional evidence related to juvenile matters that have to be kept confidential. "It was really unfortunate that we couldn't bring in evidence that we wanted to yesterday, because I think that would have painted a different picture, but we were barred by confidentiality rules," she said.
In another Addison County case in September a juvenile allegedly shot and killed a 48-year-old woman in Waltham, according to police. The victim was identified by police as Michelle Kilbreth, but citing the juvenile's age, the authorities did not name him.
Police said Kilbreth had been in a fight with another woman and Kilbreth lost control of a handgun she had in her posession. A juvenile picked up the gun and fired it, striking Kilbreth several times and killing her, according to police. Her death has been ruled a homicide. 
Vekos said Wednesday that the Waltham case remained under investigation and that she was meeting weekly with state police on it. The prosecutor pushed back on a suggestion that the Waltham homicide was similar to the Bristol case — but treated differently.
"A lot younger, a lot younger than 14 in the Waltham case, so age made a big difference in that case and there were just extenuating circumstances there," Vekos said. "Those two shootings, fatalities really aren't comparable in my mind." 
Vekos declined to reveal the age of the juvenile in the Waltham case, saying, "We're talking about a juvenile and an open investigation." 
Gov. Phil Scott deferred when asked about the prosecutor's charging decision during his weekly press conference last week.
"Obviously, this is her decision to make. The state's attorney has their prerogative," Scott said. "But I would say under the circumstances, depending on the information she has that I may not have, she's doing what she thinks is best, and I support that."
The governor's deference to the county prosecutor in this case stands in contrast to a move he made in 2019 when he objected to a decision by Chittenden County State's Attorney Sarah George to drop three high-profile murder and attempted murder cases. 
Lola Duffort contributed reporting.
More News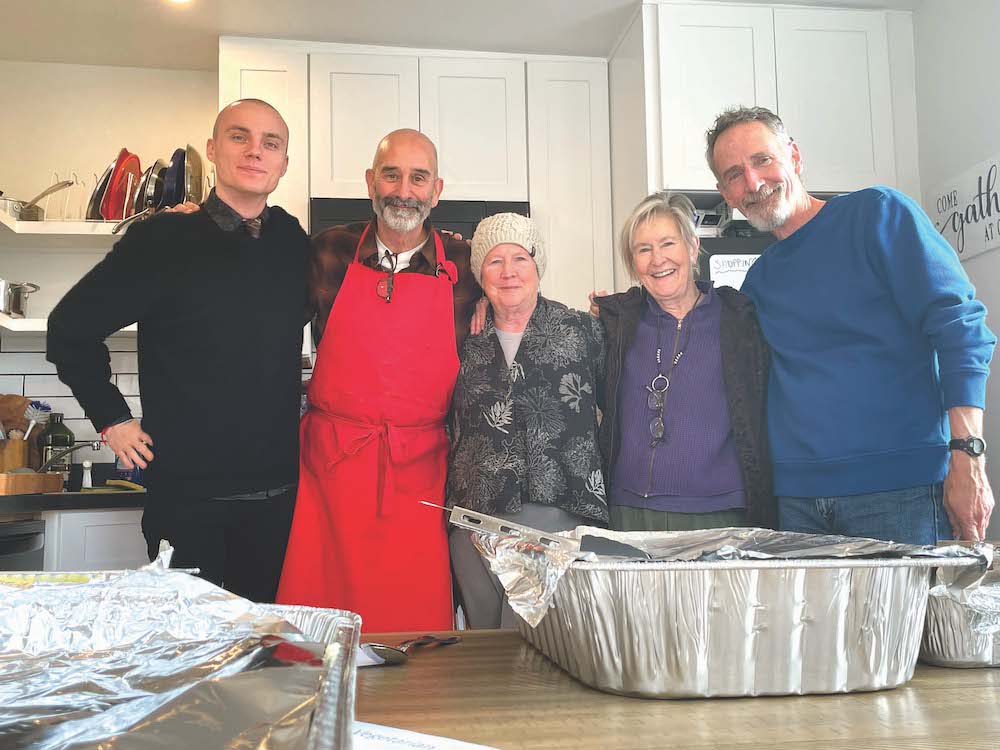 This past Thanksgiving, Nov. 23, saw almost 60 people converge upon the 1,400-square-foot … (read more)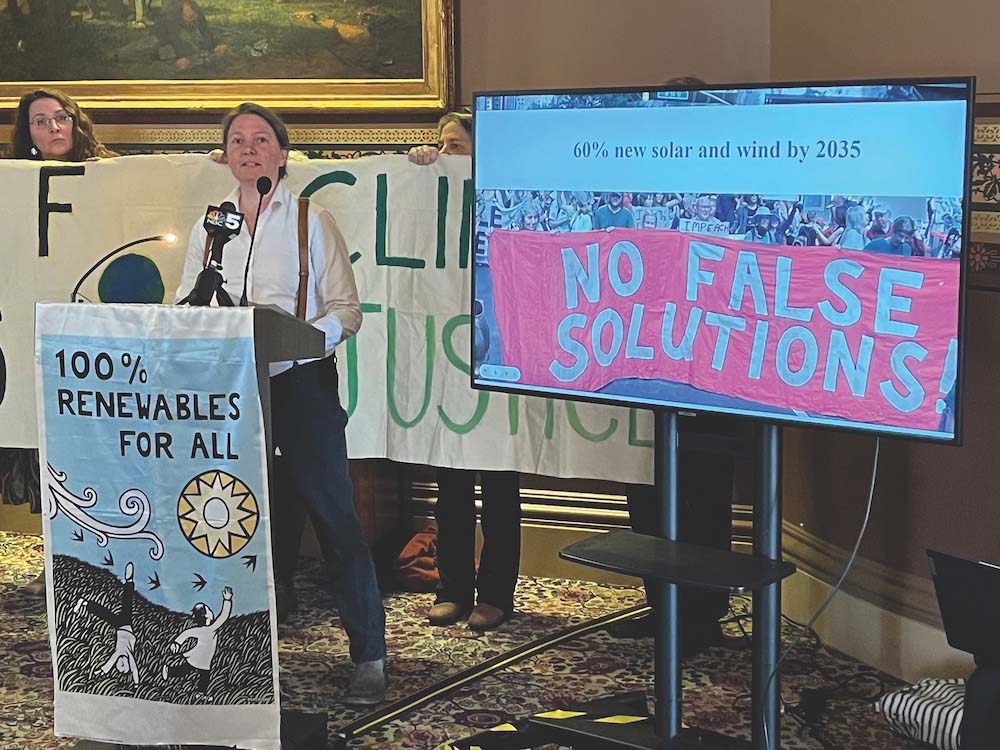 Two state lawmakers are urging Addison County folks not to ease up on efforts to battle cl … (read more)
Hunters during the 16-day deer rifle season that concluded on Sunday brought what was, acc … (read more)