Covered bridge gets full federal funding
SALISBURY/CORNWALL — Officials in both Salisbury and Cornwall have just sent the Vermont Agency of Transportation (VTrans) a unified message on a permanent replacement for the historic Station Covered Bridge that once connected their two towns across the Otter Creek via Creek Road (in Salisbury) and Swamp Road (in Cornwall):
The message: Build a new covered bridge, as opposed to a standard steel and concrete span.
It's a solution eligible for full federal funding and one that town officials believe would pay homage to the 1865 covered bridge that was consumed by a suspicious fire on Sept. 10, 2016. They also believe a return to a replica one-lane bridge would perpetuate the message that heavy vehicles aren't welcome on what are fragile access roads — especially on the swampy Cornwall side.
"We are leery of a two-lane bridge because of the problem that Cornwall, in particular, has with the access road," said Cornwall Selectman John Roberts. "We think the road on our side would collapse pretty quickly if we had regular truck traffic on it."
A temporary bridge was installed at the site following the fire, and it's accommodating around 540 vehicles per day. At the same time, VTrans's structures division has been working with Salisbury and Cornwall stakeholders on a permanent successor to a Station Covered Bridge that not only accommodated vehicles, but also served as a home for bats.
The Independent last year reported VTrans had presented the towns with three bridge replacement options: A steel-beam, concrete-deck version; a truss-style option; or another covered bridge.
All three options called for a span length of 150 feet.
Cornwall and Salisbury leaders surveyed their citizens and the replica covered bridge proved the top choice among folks in both towns.
"I think a lot of folks in town who will appreciate that what was destroyed will be replaced," Salisbury selectboard Vice Chair Paul Vaczy said.
Still, VTrans officials returned to the towns this past summer with two final project choices:
• A new steel-girder, two-lane bridge. The estimated $3.1 million in construction costs would include concrete deck, steel girders, bridge railing, new abutments and roadway approach work. That price tag wouldn't include the option of a "covered-bridge top," or any fire-retardant, insecticide, utility line extension and fire detection features, according to the VTrans draft proposal.
It's a bridge that could be posted for up to 80,000 pounds. The existing support pier in the creek would have to be removed.
"The width of this new bridge will require new abutments, as the existing abutments are too narrow and most probably are not structurally capable of supporting the loads of this new bridge (type)," VTrans Structures Project Manager James B. McCarthy stated in a Sept. 26 letter to officials in both towns.
• A new, one-lane covered bridge built on the existing abutments and pier. A weight limit for the span has yet to be calculated, though the former covered bridge had a load rating of 18 tons (36,000 pounds) for a two-axle truck. Roadway approach work would be minimal, as this design would match the existing width, horizontal and vertical alignment, according to VTrans officials.
The estimated construction cost of $3.9 million would include fire-retardant, insecticide, utility line extension, fire detection system and sprinkler system (water or chemical).
While it has the bigger price tag ($3.9 million versus $3.1 million), the new covered bridge would ironically be the least costly of the two bridge replacement scenarios for the two towns, based on the federal reimbursement allowance. James B. McCarthy, a VTrans structures project manager, explained Salisbury and Cornwall had the good fortune of being picked for a limited program that'll pay 100% of construction costs. 
"There were a handful of towns whose projects were selected, and this (project) is one of them," McCarthy said, adding, "it saves the state some money, too."
He noted a covered-bridge rebuild has other advantages, in this case.
"For a new covered bridge to be constructed on the existing abutments and pier, this project is considered a rehabilitation, versus … a new bridge," McCarthy explained. "In this case, we can design and construct the covered bridge to the approximate dimensions of the original covered bridge."
Salisbury and Cornwall would only be on the hook for $15,000 (2.5%) of the preliminary engineering costs.
Though construction costs for the steel-girder bridge option would also be completely bankrolled by the feds, the two towns would owe $20,000 for preliminary engineering and up to $750,000 for a covered bridge top and whatever fire-retardant, insecticide, utility line extension and fire detection features they might choose to include, according to the VTrans draft proposal.
Cornwall and Salisbury had been banking on a larger local outlay for the bridge replacement. The communities each received an insurance settlement after the original covered bridge burned, and in Cornwall's case, it was well into the six figures. Now it appears the towns might have the luxury of investing those funds in other public works and/or capital projects.
Fellow Cornwall Selectman Brian Kemp said the towns won't dip into their insurance settlement money for other projects until the bridge project has been accounted for.
Roberts said he'd like to see the towns fix the approach road to the bridge.
"There's a kink in the road," he said. "It would be nice to straighten that out so people could see better. On the Salisbury side, it's a straight run.
"If we're going to build a new bridge, why not solve a few other problems," he added.
So when will the new replica bridge go up? It's tentatively slated for VTrans's FY'25 construction season — a year and a half from now. McCarthy said plans call for the road to be closed (with detours) during construction, and he believes the agency will be able to keep open the fishing access near the bridge.
The coming months will see VTrans do more design work and apply for the requisite permits, while town officials will brainstorm ways to keep heavy vehicles from trying to use the new covered span.
John Flowers is at [email protected].
More News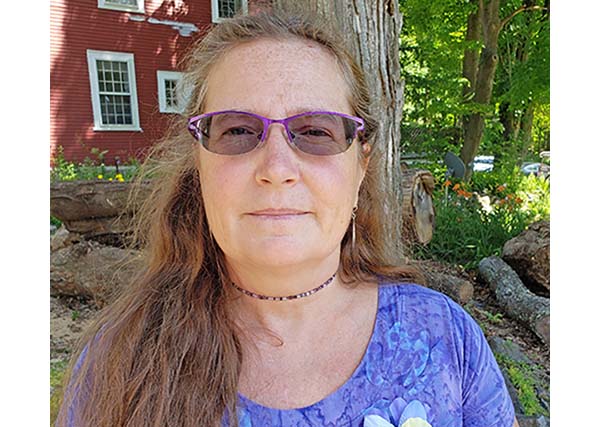 Learn about the disease in a documentary film by a local woman who knows first hand. Plus … (read more)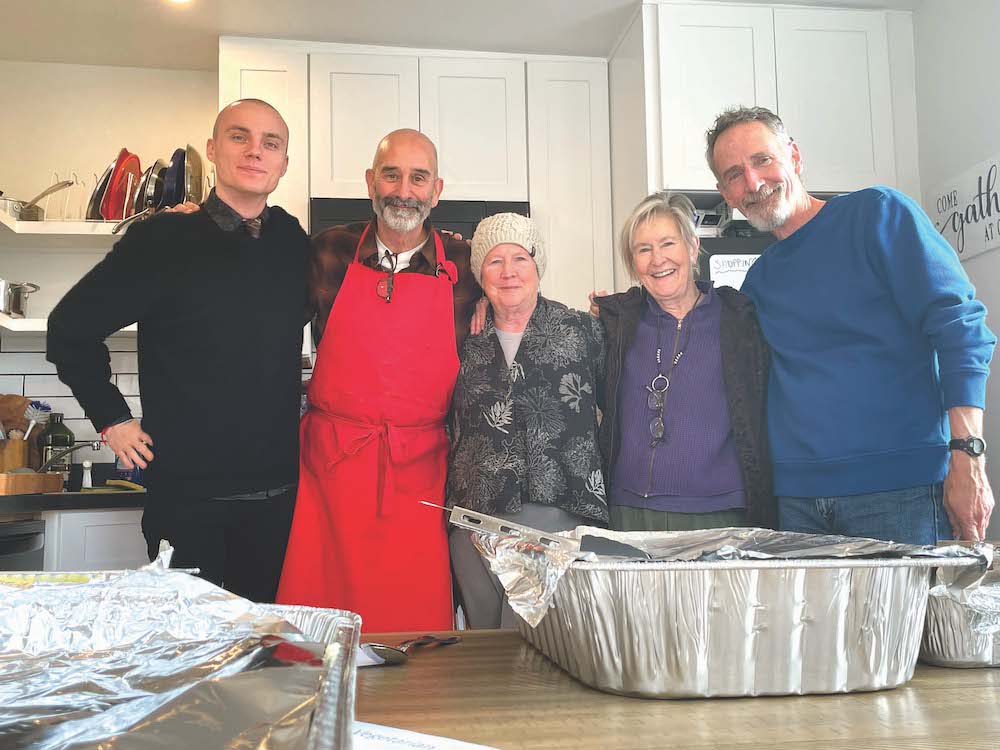 This past Thanksgiving, Nov. 23, saw almost 60 people converge upon the 1,400-square-foot … (read more)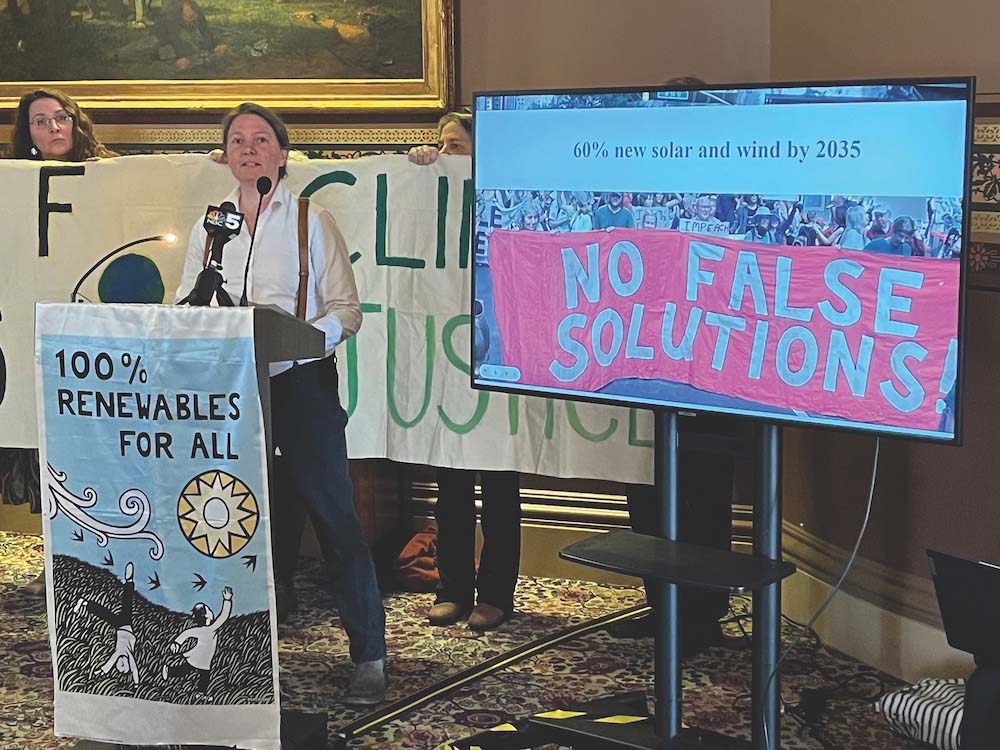 Two state lawmakers are urging Addison County folks not to ease up on efforts to battle cl … (read more)