Zeno takes a spin on 'Wheel of Fortune'
BRISTOL — After spending 44 years largely within the boundaries of Addison County, Hannah Zeno found herself this summer looking for an adventure that would take her outside her comfort zone. The Bristol resident had recently wrapped up a series of moves, her three children were all entering adulthood, and she'd begun to ask herself, 'What's next?'
It turned out the answer was a trip to Culver City, Calif., to test her wits on the Wheel of Fortune TV game show. 
Zeno was among a handful of contestants to compete in an episode of the popular show that'll air at 7:30 p.m. this Thursday, Nov. 2. She said she's glad she pushed herself to try out for the show and wants to motivate others to pursue their own big adventures. 
"That was a once-in-a-lifetime experience," Zeno told the Independent. "I'm so glad that despite all of the reasons I told myself I couldn't do it, that I did. I hope that encourages other people to try something new." 
While she was thrilled to participate on the show, Zeno admits she's not a regular Wheel of Fortune viewer nor an avid puzzle-solver. However, she said she is a whiz when it comes to hangman, the well-known guessing game from which Wheel of Fortune takes its inspiration. 
On the game show, which has been broadcast since 1975, contestants solve hangman-style word puzzles to win cash and other prizes. What they win is determined by spinning the giant "Wheel of Fortune."
"When I've watched the show throughout my life, it just felt really easy to solve the puzzles, and so I thought 'Why not?'" Zeno said of her interest in competing on the show.
AUDITION PROCESS
Zeno first auditioned for the show back in 2018, when the Wheel of Fortune's Wheelmobile made its way to Saratoga Springs, N.Y., to scout future contestants. 
"I got through the first round and went to the second round of auditions," she recalled. "I didn't get a call back, and I thought, 'Well, that was fun.'"  
Zeno decided to try her hand again this past winter and submitted a video audition to the Wheel of Fortune's website. Her second attempt proved to be more successful, and this time she was invited to participate in a larger online audition with other applicants after completing first and second round interviews. 
"I went into that (audition) super nervous because at that point they're testing your skills and abilities," Zeno said. "I nailed the first part of the audition and got to the second part and was so nervous I kind of flopped. Again, I thought 'OK, well that was fun, and I'll never hear back from them again.'"
Months later, Zeno received an email inviting her to participate in an August taping of the show. She had 24 hours to accept the offer and three weeks to coordinate a trip to Sony Pictures Studios in California. 
Zeno said her biggest hesitation at the time was missing out on an iconic part of August in Addison County. 
"My initial response was 'No, I can't go, it's the middle of the Addison County Fair and Field Days,'" she recalled with a laugh. 
The Addison County native ultimately decided to go for it, after receiving some encouragement from her children. 
"I haven't really gone outside of the bubble of Addison County many times in my life, and I wanted to show my kids that they can do new things, or hard things, or scary things," she said. 
A TRIP FULL OF FIRSTS
Zeno flew out to Los Angeles to compete on the show this past August. She noted her trip to the West Coast was full of firsts.
"I had never been to California, I had never stayed in a hotel room alone, I had never taken an Uber, and I certainly had never been on television," she said. 
The day of the taping, Zeno reported to the Wheel of Fortune set at 6:30 a.m. The first half of the day was spent completing trainings and reviewing things like legalities and puzzle categories. 
After that, contestants were randomly selected to participate in one of six shows filmed throughout the day.  
"They basically pick ping pong balls out of a cup to see which show you would be on, and I was the last one," Zeno said. "When you see me on TV, it's almost 9 o'clock at night. I was exhausted and living on Diet Coke and wintergreen Altoids." 
Zeno found that participating in the day's final episode had its perks, as she got to watch five other rounds of contestants move through the show and practice her skills along with them. Her nerves started to crest as it came time to film the episode, though Zeno said she found her groove once the cameras started rolling. 
"Something else definitely took over in me once that game started; I was not nervous at all," she said. 
Zeno wasn't able to disclose the results of the episode prior to its airing, though readers can see how she fared when the show premieres on Nov. 2. 
The county resident was able to share some of the highlights from her participation on the show, which included getting to meet Wheel of Fortune hosts Pat Sajak and Vanna White. The pair has hosted the nighttime iteration of the show since the 1980s.   
"It was really neat, I got to stand closest to Pat Sajak the whole time," Zeno said. "It was the first week of taping of his last season ever, which was also really special. There will be a new host next year, and this is his last year." 
Zeno said she enjoyed getting to be a part of the behind-the-scenes of the show, from getting her hair and makeup done to learning the secret behind spinning the iconic wheel. 
"The wheel weighs 2,400 pounds. You don't realize that they warm you up, and you have to stand there and do practice rounds of spinning the wheel because it's actually really hard," she told the Independent. 
Looking back on her experience on the show, Zeno said there's one part that she enjoyed most.  
"Meeting the other contestants and other people who are willing to reach toward goals that they wanted to make happen or dreams that they had," she said. "It was inspiring listening to all of the reasons that people tried out. I loved that. For a lot of people this was a dream come true; they had watched the show their whole lives." 
She was also pleased to be able to make it back to Vermont in time to catch the final stretch of Field Days. 
"I got home at 11:30 p.m. Thursday night and I was at the fair Friday morning," Zeno said. "People said that it was the worst fair ever, but nothing could have stopped me from believing that it was the best year ever. I was just so happy to be back home and be at the fair."  
When the Independent spoke with Zeno this past Thursday, she was looking forward to watching her episode of the show air with a viewing party of family and friends.
The Wheel of Fortune veteran was looking forward to sharing her latest adventure with her Addison County community and was also eager to see what else this next chapter of her life brings.    
"I think it's just this time in my life where I'm going 'what's next, what brings me joy?' and exploring that," Zeno said. "I would definitely say that adventure is on my list and, boy, did I get one." 
More News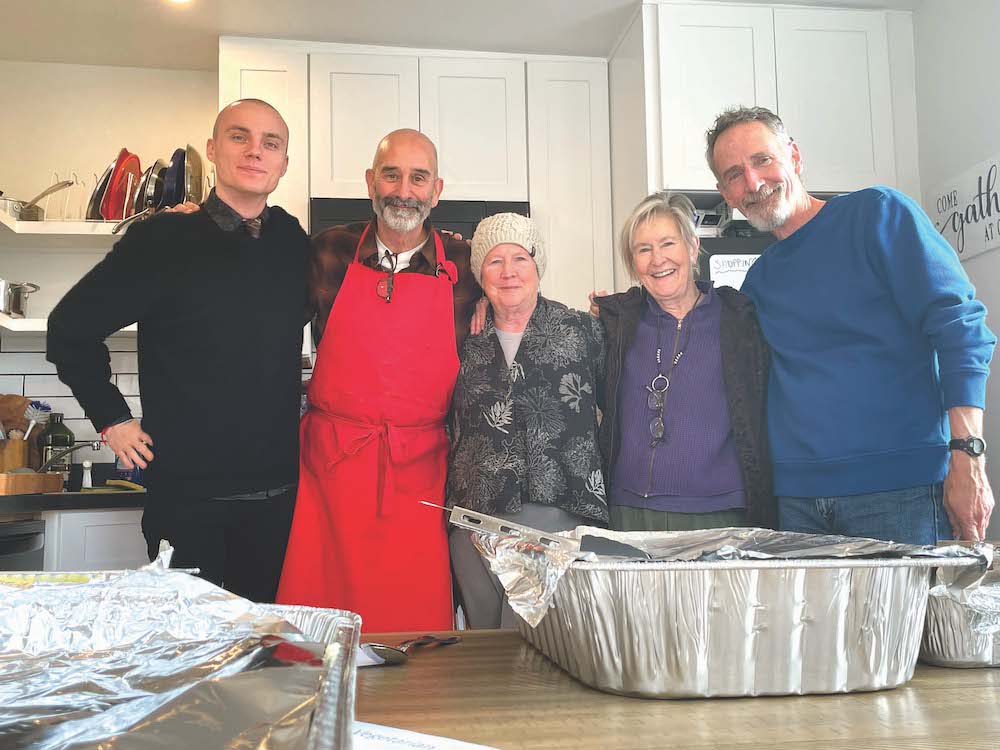 This past Thanksgiving, Nov. 23, saw almost 60 people converge upon the 1,400-square-foot … (read more)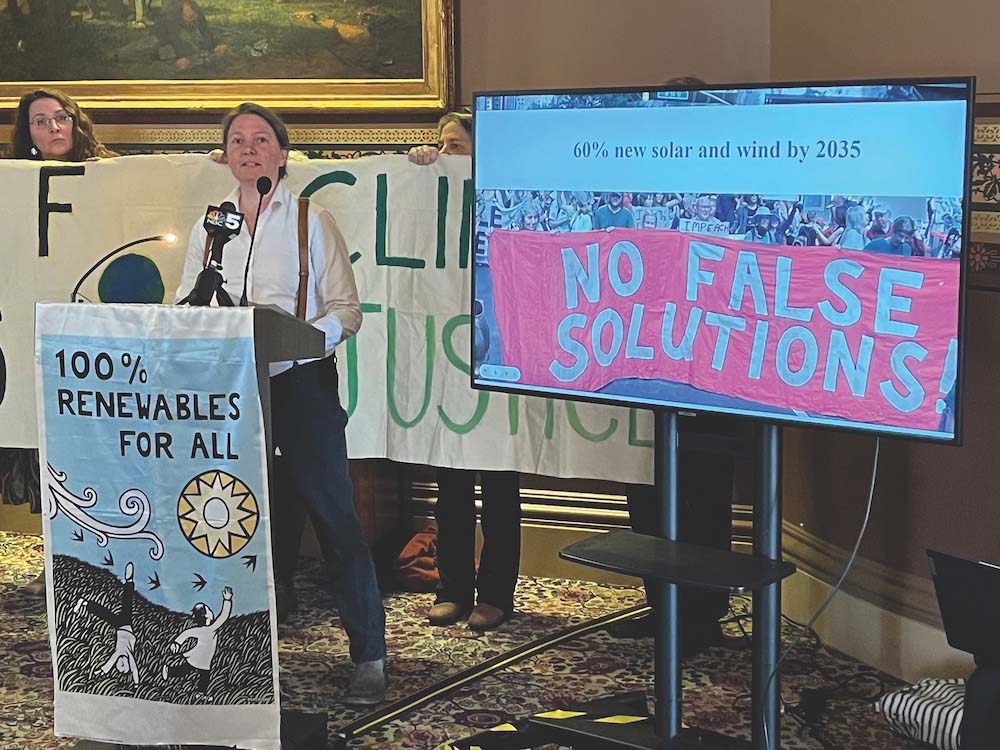 Two state lawmakers are urging Addison County folks not to ease up on efforts to battle cl … (read more)
Hunters during the 16-day deer rifle season that concluded on Sunday brought what was, acc … (read more)