Tiger cross-country 4th in D-2; VUHS boys 5th
THETFORD — The Middlebury Union High School girls' and boys' cross-country teams both finished fourth in Division II at Saturday's state championship meet in Thetford, with Vergennes on the Tiger boys' heels in fifth. 
Tiger girls Mary Harrington and Beth McIntosh posted the best individual results for the local schools, finishing second and fourth, respectively, in the D-II race. 
Tiger senior Baxter Harrington finished 16th to lead local runners in the D-II boys' race, with Commodore Grey Fearon just about three seconds behind him in 17th. 
Lincoln's Estella Laird finished second in the Division I girls' race in 19.54.9 to help the champion Champlain Valley team score a perfect 15 points with a sweep of the top five places. 
The Otter Valley boys finished seventh in D-III, with Luke Calvin leading the way in 22nd place. Craftsbury (43) edged host Thetford (50) for the D-III boys' crown.
The Mount Abraham boys' and girls' teams and the VUHS girls did not field enough runners to score as a team. 
U-32 swept both D-II titles. The Raider girls scored 52 points, followed by Harwood, 83; Burr & Burton, 90; MUHS, 118; and Woodstock, 129. U-32's Ginger Long won the race in 20:33.3.
The Raider boys won their eighth straight title, scoring 23 points. Montpelier (36) took second, followed by Burr & Burton, 90; MUHS, 121; and VUHS, 167. Cyrus Hansen helped his U-32 team win the D-II title by finishing first in 16:56.8. 
The local girls teams' runners and their overall finishes and times were: 
TIGER GIRLS: 2. Mary Harrington, 21:57; 4. Beth McIntosh; 22:14..4; 19. Ava Schneider, 23:51.1; 57. Sarah Benz, 29:07.9; and 65. Jessie Bodette, 32:51.2.  
EAGLE GIRLS: 32: Isabella Shea, 25:34.1; 48. Rhiannon Andrews, 27:25.9; 60. Merissa Gordon, 29:31.4. 
COMMODORE GIRLS: 47. Eleanor Wilkinson-Sachs, 27:25.5; 52. Torrey Hanna; 27:47.8; 61. Madeleine Stroup, 30:51.2. 
Otter Valley's only female runner, Sara Loyzelle, finished 27th in the D-II race in 27:04.2. Stowe (39) won the D-III girls' title, with Thetford (73) in second. 
The local boys' teams' runners and their overall finishes and times were: 
TIGER BOYS: 16. Baxter Harrington, 19:02.6; 23. Kaden Hammond, 19:23.1; 25. Baker Nelson, 19:42.3; 29. Matias Citarella, 19:56.6; 34. Ethan Spritzer, 20:10.3; 45. Aaron Carr-Perlow, 21:30.1; 58. Keil Broderson, 22:32.
COMMODORE BOYS: 17. Grey Fearon, 19:05.1; 21. Calder Rakowski, 19:17.5; 35. Carter McGuire, 20:32.6; 43.  Calvin Gramling, 20:56.9; 61. Chance Koenig. 22:56.8.
EAGLE BOYS: 68. Elliot Senecal, 24:22.5; 82. Ezaias Herben, 28:10.1.
OV BOYS (D-III): 22. Luke Calvin, 21:00.1; 35. Baker Larock, 22:34.5; 42. Jonathan Johnson, 22:56.4; 48. Elisha Bagley, 23:30.7; 83. Cooper Rubright, 33:35.5; 89. Jackson Rawls, 41:34.2. 
More News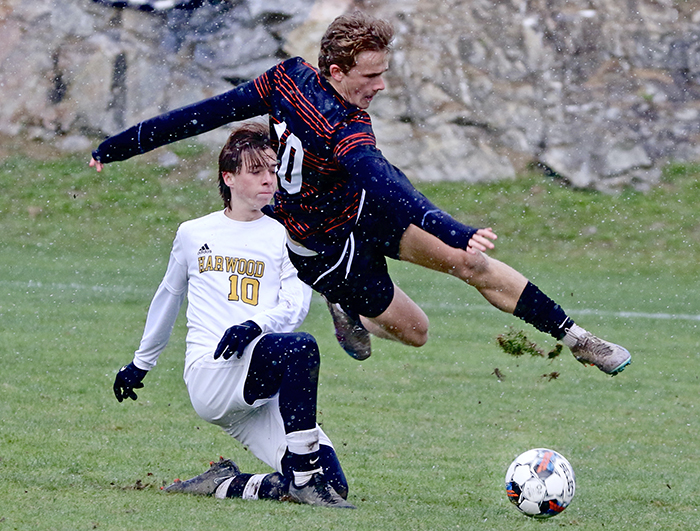 Seven local high school boys' soccer players were named to the Division II or III All-Stat … (read more)
Five area high school girls' soccer players were named either Division I or D-II All-State … (read more)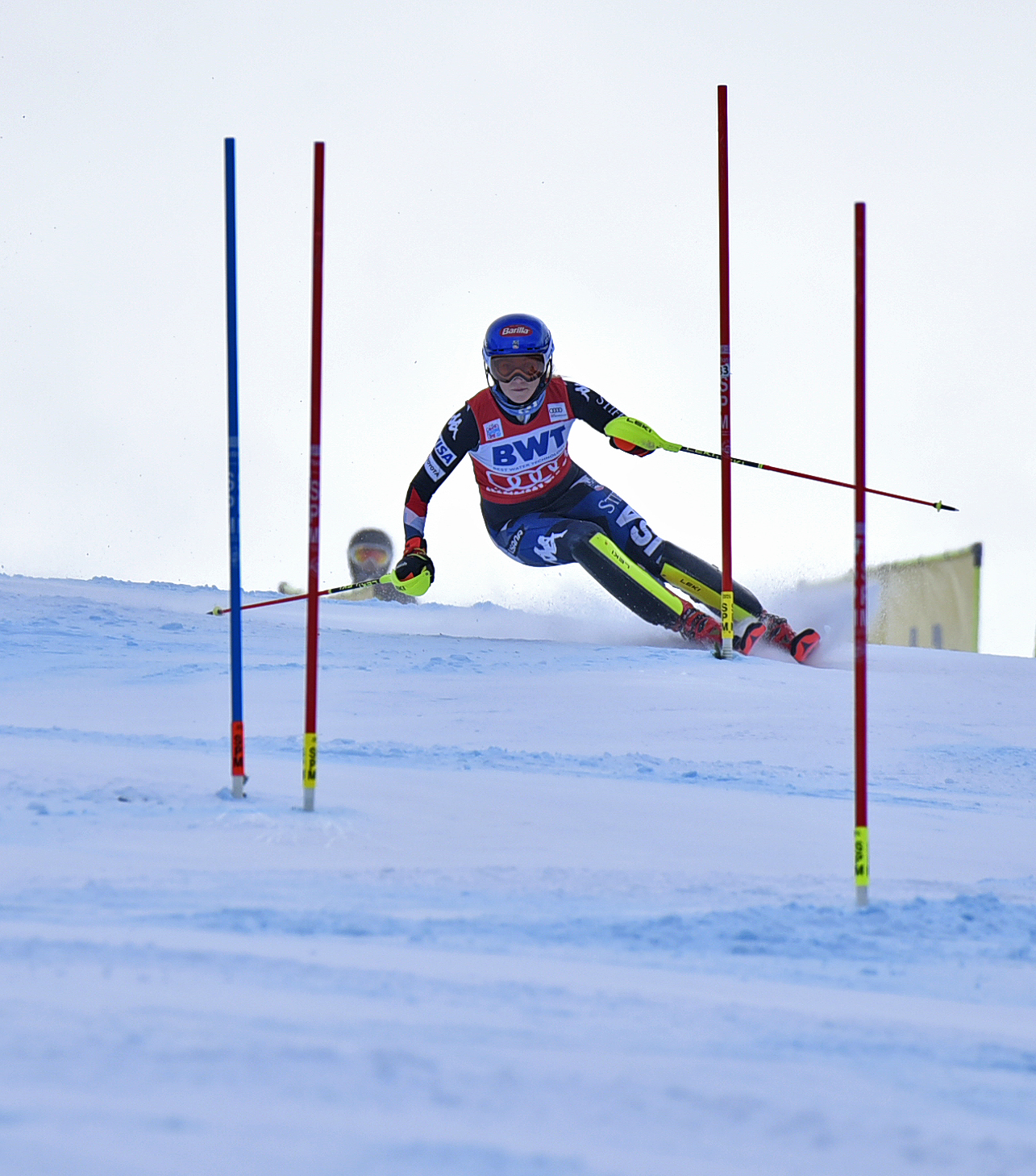 "To be perfectly frank, I'm not sure I'm in a position to win either of these races," Mika … (read more)