Glass Menagerie: Great live theater worth the trip
THEATER REVIEW: The Valley Players in Waitsfield have very ably and entertainingly taken on Tennessee Williams's "The Glass Menagerie" this fall at their theater in Waitsfield.  This poetic play, which portrays a single mother and her two adult children struggling to get by in Depression-era St. Louis, is a warhorse of the American stage for a reason. It tells a story that touches on themes that are as vital today as when it was first staged eight decades ago.
So taking the jump over the mountains to see the Valley Players' production this weekend or next is not a slight to plays written today, but an indulgence in theater that is as relevant in its way as any show you could see today.
We cannot recommend highly enough that you pass up a night of entertainment on the small screen and instead indulge in the experience of live theater. The actors in this play are skilled in the illusion of making us, the audience, see the props and the backgrounds that are either only partially drawn or wholly imagined — like when Amanda Wingfield, played by Kitty Coyne, carries around a pot and pours coffee, or when Laura (Lindsay Repka) cups her fingers around the tops of the electric candles and blows out the faux flames, or when Tom (Matthew Grant Winston) so convincingly smokes cigarette after cigarette, which are all not really there.
And the voices of the actors are wonderful to hear in person. Winston, playing Tom, relates as much of his desperate passion through his voice as he does through his delivery of Williams's words. Coyne wonderfully portrays Amanda Wingfield with a southern accent so spot on that I can't tell if it is genuine or just acting.
What you will feel most intensely at this live performance is the passion and emotion that "Glass Menagerie" is riddled with. I don't think I'm giving away the ending by pointing out that Tom leaves the family at the end, and the moment when he and his sister Laura hold each other's gaze before he departs is a truly special moment.
Part of what makes this production special is the physical theater. Unlike most performance spaces, where the audience and the actors are distinctly separated by a straight line, and often with the actors raised up on a stage, in this production the Valley Players Theater is mostly stage with the Wingfields' apartment cascading down several layers and reaching out fully two-thirds across the room into the audience, which is seated on the floor and risers up against the back wall. So that when Tom and Laura share that long, last gaze, knowing they will not see each other again, audience members are within a breath of the action and emotion fills the air.
This moment is so powerful in part because of the silence; the actors' delivery of the lines throughout this production is so powerful because of the way they speak. It's not enough to say they speak clearly and we can hear all the words — that's a given — but the pacing with which they speak, the way they speed up or spread out the words, communicates character and emotion. Winston is firm when he raises the volume of his voice; it is loud but not forced and unrealistic. In the performance I saw it was never difficult to understand any of his dialog; maybe twice he fumbled on a line slightly, but I'm not sure everyone even caught it.
Coyne's delivery of her lines is magical. She is loud and brash. She is Southern lady loud, as the part demands, with her character trying to be brash and show herself as more confident than she actually is, which is, I'm sure, how Tennessee Williams wrote it. There are passages where Amanda and Tom are verbally parrying that stand out for the way the actors restrain themselves, pausing when necessary to show how a real person would respond in such a situation and also to let the tension build.
And this reminds us of the value of someone you won't see on stage who nevertheless deserves a load of credit for this production. Director Michale Halloran (along with assistant director Ashley Hall), must get a lot of credit for shaping the actors' performances.
Not only did Halloran help regulate the voices, but was crucial in shaping how the actors move around the set in each scene. In the long scene where Laura and Jim are in the living room, for instance, they have the candelabra as kind of the centerpiece — nice staging. Then as the dialogue builds up the characters, Laura moves to one side of the stage, Jim moves to the other, Laura comes around to the back of the couch, Jim gets up, they step and they dance and they kiss. It is like they are dancing the entire time, moving to pace the scene and to build up the character and advance the scene and the plot through, in part, motion. That sounds sort of mechanical the way I describe it, but it isn't — it is integral to the play, and you will have to see it to appreciate the movement.
This movement was complemented in parts of the play by the addition of music playing over the scenes. If you want to have the screened-entertainment experience, this adds a cinematic feel to the performance. The costumes add to the authenticity of the production. The lighting is dramatic and gives plenty of spots around the stage for the actors to perform in different locations, though I might have liked a little more light for Laura at the end of the scene where Tom departs the stage because I couldn't see Repka's expressive face as well as I could throughout the rest of the production.
Some hold Tennessee Williams as a writer of depressing plays, and in many productions of "Glass Menagerie" the sad tale twists down a bleak spiral all the way to its unhappy conclusion. But this reviewer saw pinpricks of hope here in the way the Valley Players carried the show. It is unclear whether it was actors' choices or director's admonitions, but as the play drew to a close, I saw some glimmers of hope for the future of the characters, who in other productions would simply seem damned.
Michael Smith plays Jim as a bit of a booster or glad-hander always looking on the bright side, as the part is written. He has a wonderful line, "Being disappointed is one thing and being discouraged is something else. I am disappointed but I am not discouraged." In some productions I'm sure this bravado comes off as a bit false when we learn more about Jim, but here it left me with a bit of hope. As did Repka's portrayal of Laura. Williams wrote a character that is quite flawed; at one point her brother says, "She lives in make-believe." But here we can see that Laura has begun to internalize what Jim told her about putting her best foot forward. When, after a crucial part of her glass menagerie is broken,  she gives Jim the glass unicorn, and it feels in this performance like she is being magnanimous, not pathetic, which for this character is progress. It could feel like she's saying "I'm giving my favorite one to you because I know I'll never get you and this is the end," but on this stage it feels like Laura is making the statement, "I'm going to try to pull my life together."
Here, Laura showed some growth and may open up to another man; Jim may regain a measure of his high school glory once he channels his potential in productive ways; Tom will see the world and write about it in all its filth and splendor now that he has freed himself from this stifling home. As for Amanda, well, I wasn't left with as much hope for her as her world fell apart at the end of the show, but I had a lot of fun watching her get to that point.
—————
The Valley Players' "The Glass Menagerie" by Tennessee Williams continues tonight, Saturday, Oct. 7, at 7 p.m. at the theater, 4254 Main St., in Waitsfield. After that there are performances tomorrow, Sunday, Oct. 8, and it will close at the end of next weekend, Oct. 13, 14 & 15. Show times will be Fridays and Saturdays at 7 p.m. and Sundays at 2 p.m. Buy tickets are at theaterengine.com or at the door. Don't miss it.
More News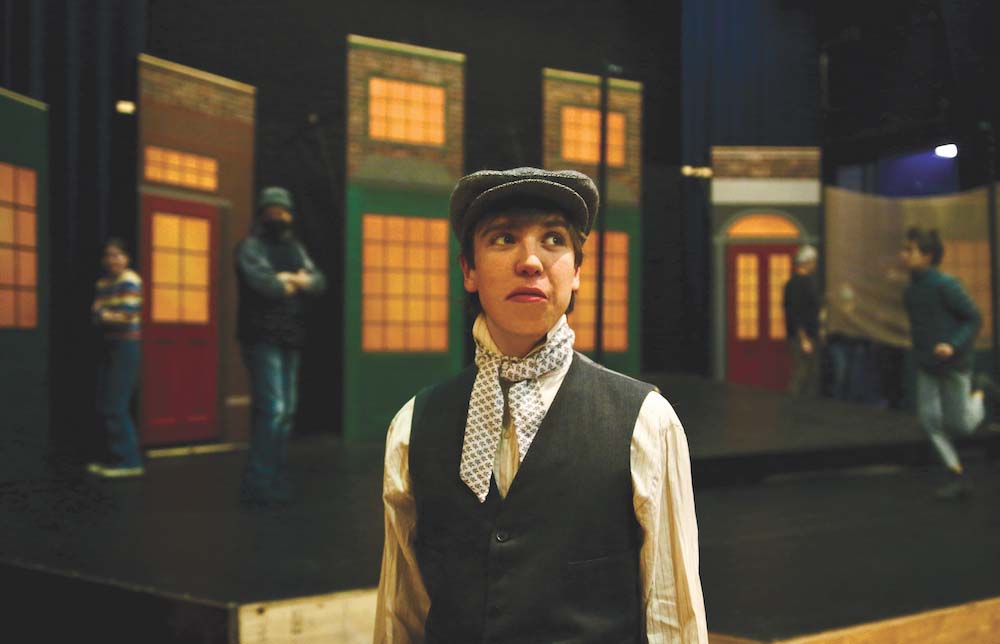 From the magical moment just before Christmas of 1843 when Charles Dickens released his no … (read more)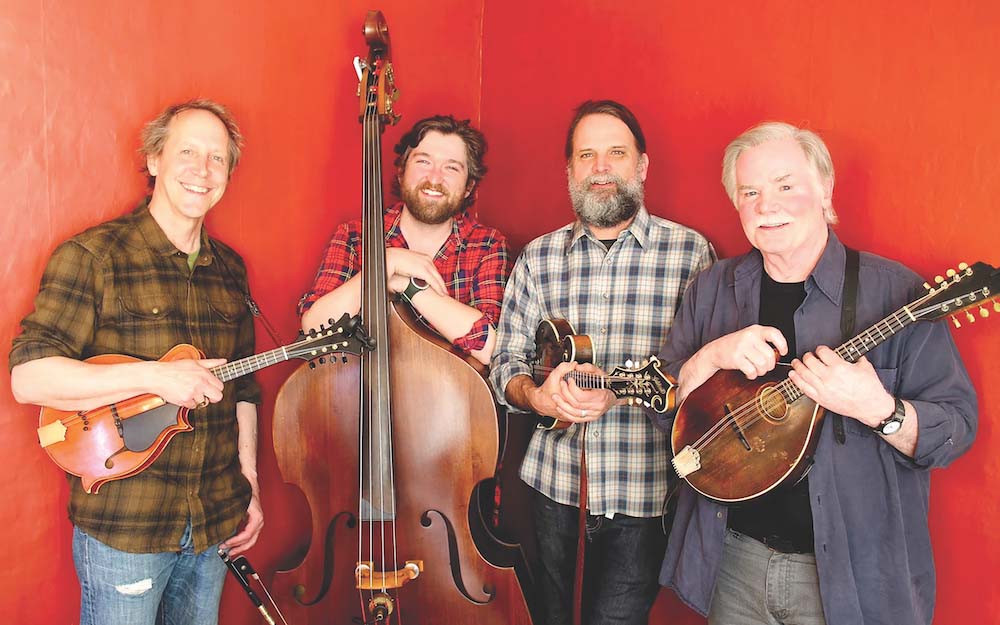 The trio of Jamie Masefield, Will Patton and Matt Flinner brings together three of Vermont … (read more)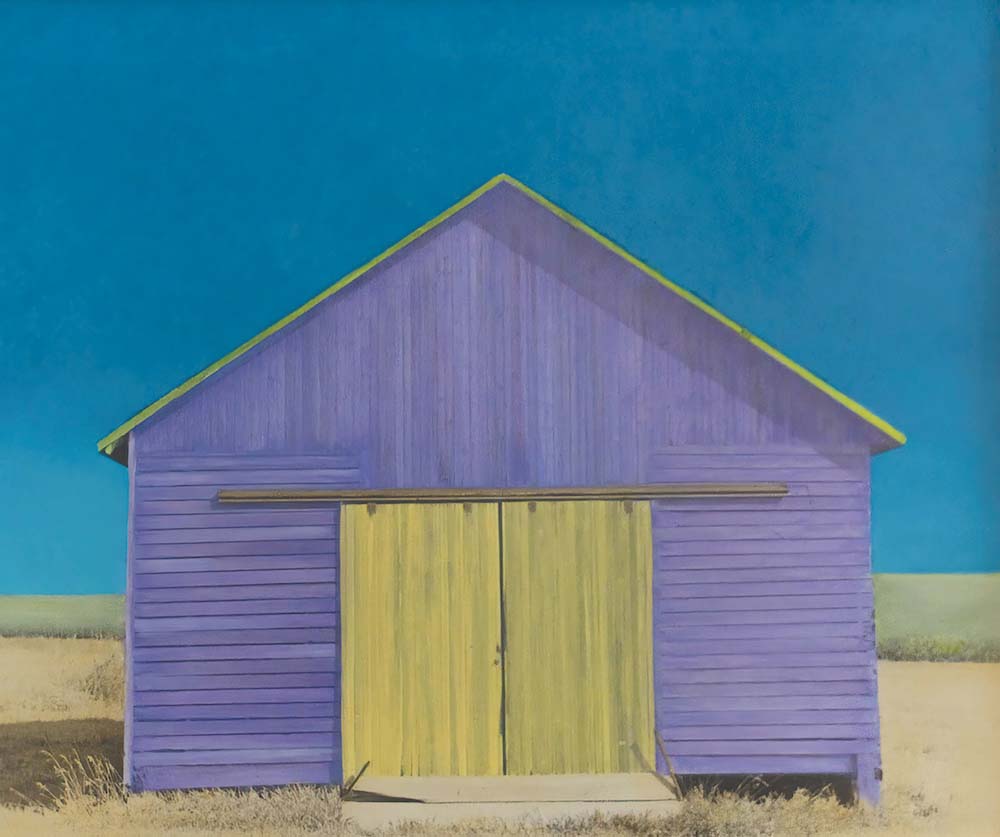 Edgewater's two galleries in downtown Middlebury will open two new exhibits for the holida … (read more)