Tear down? Deconstruct a house & save good stuff
MIDDLEBURY — It happens all the time; someone buys a house, loves the location, isn't wild about the structure itself. The question becomes, do they remodel the building to fit their needs, or tear it down and start new?
And if the decision is to start new, how do you get rid of the existing structure?
Bristol architect Elizabeth Herrmann says that in many such situations where she gets involved, the homeowner who wants to rebuild chooses to deconstruct the house piece by piece rather than knocking it down. This way they can reuse everything from cabinets and fixtures to studs and beams.
"It is a slower process, but it tends to be worthwhile," said Herrmann, who operates Elizabeth Herrmann Architecture and Design. "We always suggest it."
This past summer, Smith & McClain builders of Bristol worked on deconstructing an old home in Middlebury. Oakley Smith, principal of Smith & McClain, said the folks who bought the old house considered renovating it but after considering the deferred maintenance that needed to be done, as well as the small rooms, low ceilings and energy inefficiency aspects of the place, starting with a new building made sense.
"We also felt that the home's historical significance in comparison to others in the neighborhood were lessor, making it a good candidate for redevelopment into a net zero all-electric home that will utilize zero emissions ground source energy to heat and cool the home for the generations to come," Smith said.
So Smith & McClain hired subcontractors for asbestos testing and remediation, and did the removal of oil tanks, disconnection of utilities in preparation for deconstruction and hiring the deconstruction contractor. Their crew even helped get rid of a lot of the stuff left in the house in conjunction with the deconstruction process.
Smith & McClain worked on this deconstruction project with Tom Shea at Deconstruction Works; a partnership that for many years has reduced the amount of materials that end up getting landfilled. Shea and his talented team are connected to a network of folks who buy and repurpose materials. 
"People buy bags of old fiberglass insulation for camps or whatever," Smith said. "This project had a decent timber frame that I believe is being reconstructed into a barn in Bristol."
It definitely takes longer to pull a house apart rather than just knock it down. An average size house can take three weeks to a month to deconstruct, depending on the size and how it's built, Smith said.
This sort of "green deconstruction" is sort of a win-win-win for the property owner, other builders and the earth.
"Many of our customers prefer this approach vs. landfilling for environmental reasons but it also provides a market for less expensive building materials for local folks looking for materials at lower cost," Smith said. "The sale of materials helps offset the cost of labor to deconstruct. Knocking down houses with excavators, trucking the materials to the transfer station and paying the tipping fees is very expensive and carbon intensive." 
More News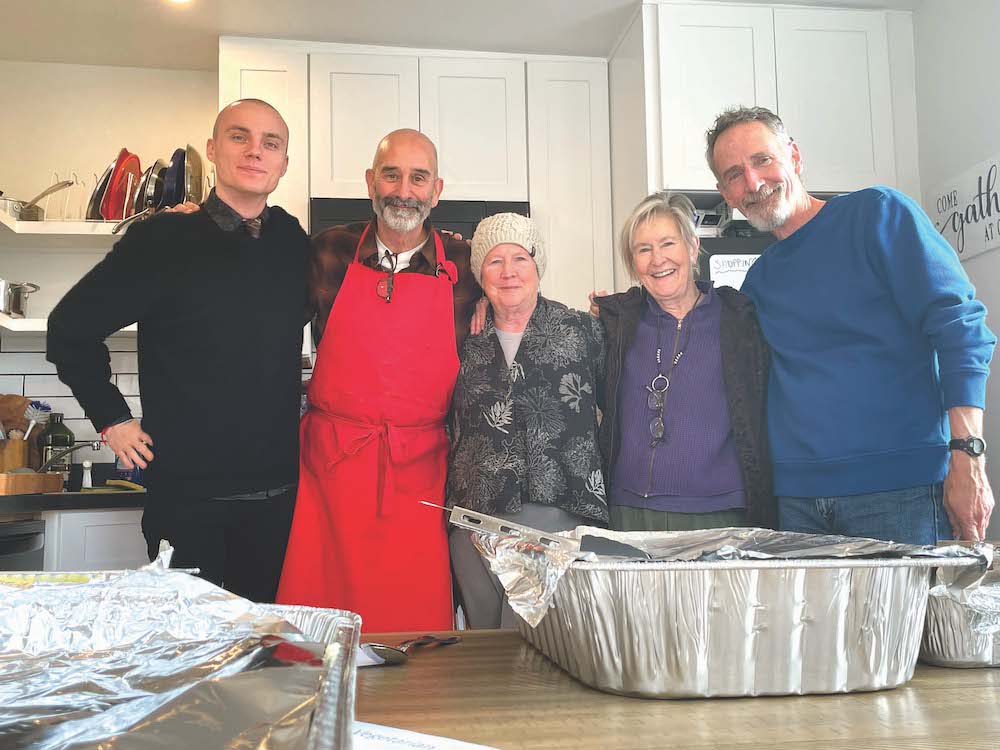 This past Thanksgiving, Nov. 23, saw almost 60 people converge upon the 1,400-square-foot … (read more)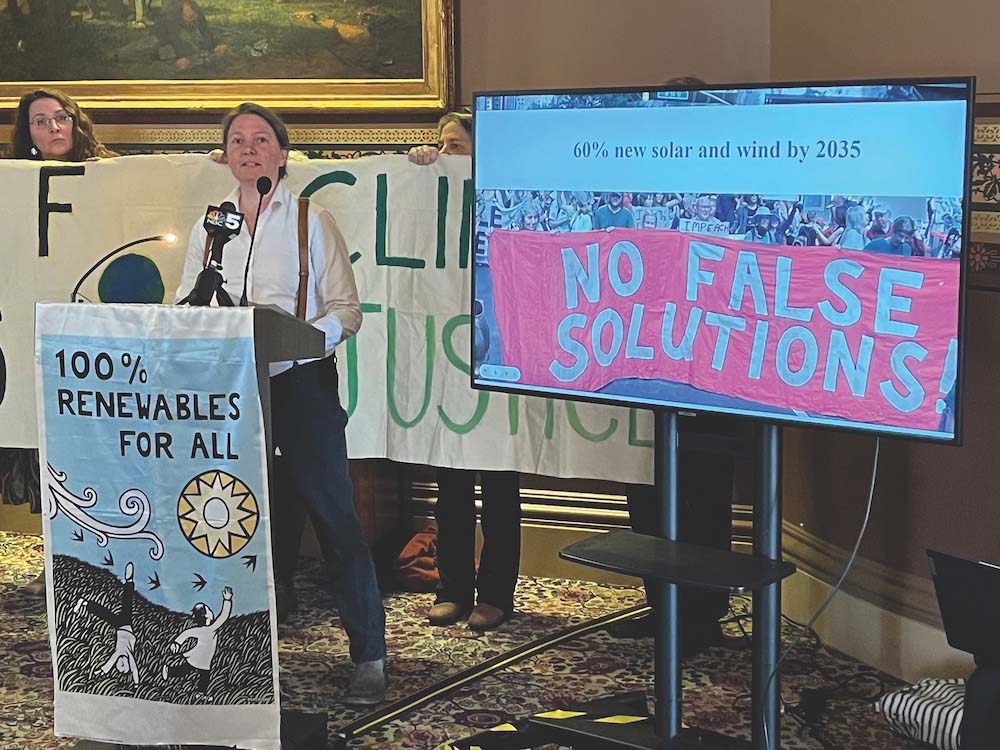 Two state lawmakers are urging Addison County folks not to ease up on efforts to battle cl … (read more)
Hunters during the 16-day deer rifle season that concluded on Sunday brought what was, acc … (read more)