Locals seek support in handling animal welfare
MONKTON — When around 30 cats were left in Monkton's Morse Park this past April, residents quickly sprang into action to rescue the abandoned animals. Over the next several months, community members worked to rehabilitate and rehome many of the cats, but struggled to find resources to get help handling the situation. 
Now, the Addison County Sheriff's Department is in the process of developing a team that would investigate such cases and help communities deal with animal cruelty-related incidents. 
"We would want to focus on when animals are in danger, they're not being cared for properly or not living in the right conditions," Addison County Sheriff Mike Elmore said of the team. "A lot of towns that we contract with don't necessarily have a way to address some of the issues that they have going on, so that's the primary goal of this team is to help these towns address some of the problems they see come up."
APRIL INCIDENT
According to Vermont Fish & Wildlife authorities, former New Haven resident Sarah J. Preston abandoned the 30 or more cats in Monkton on or around April 16. Preston last month pleaded not guilty in Vermont Superior Court in Middlebury to the animal cruelty charge. 
According to an affidavit in the case, Preston was evicted from her New Haven apartment this past spring after it began to have a strong cat odor and she failed to consistently make rent payments.   
In a written statement included in the affidavit, Preston said she started out with two cats in 2018 and "things just got out of hand." She wrote that she began struggling to pay rent and was notified of the cat odor emitting from her apartment in August of 2022, and that while she started to give away some of the animals, ultimately dumped about 30 cats in the Monkton park this past April.  
"I regret my choices and I should have taken better care of the situation," Preston wrote.
Monkton residents began to find the cats a day or so after they were left in the park. Helena Nicolay, a Monkton resident and wildlife rehabilitator, said her husband encountered one of the first cats near the Monkton Dog Park while walking their dog. 
Later that day, Nicolay saw a social media post saying another Monkton resident had found a cat in the same area.   
"I thought, 'Wow, what a coincidence, two cats being trapped on the same day.' It didn't stop there," Nicolay said. 
Residents continued to find and catch cats near the park from April 17 to May 3. Around 27 cats were caught in total. 
"I ended up taking care of 15 cats, and one had kittens, so then it was 20 cats," Nicolay said. 
Monkton resident Beverly Soychak said other community members helped adopt cats or set up temporary shelters to house the animals. 
"We had it really well organized, but it was a lot of work," Soychak said of the effort. 
Soychak said it was at first a challenge to find a place to keep the animals while they awaited new homes. 
"Right now, if you have a cruelty case, and you have to confiscate animals, there's nowhere to put them," she said. "You have to find someone with a nonprofit rescue, shelter or sanctuary. These animals have to stay where they are until you find somewhere to put them." 
 Soychak said she was unable to find a shelter that could take the cats at first, as many area rescues were full. 
Jessica Danyow, executive director of Homeward Bound, the Addison County Humane Society, said lack of space is an obstacle the shelter often faces when asked to help with animal welfare cases. 
Danyow added that having other housing opportunities for animals involved in such cases could help streamline support.  
"It's a question of resources. I think the state should be prepared in cases like this to provide for temporary housing so that organizations like (Homeward Bound) can help over time," she said.
Community members in Monkton were ultimately able to connect with From Feral to Family, a Vergennes nonprofit that socializes feral cats. While the group of cats was not feral, Soychak said the animals were in severe emotional distress and needed to be rehabilitated before they could find new homes. 
Residents also helped raise funds to cover the cats' veterinary care, as many of the animals were struggling with injuries or illnesses. They connected with Vermont Companion Animal Neutering, a nonprofit spay/neuter clinic that provided services for some of the animals.
Queen City Cats, a Burlington cat rescue, also helped the group find homes for eight of the animals. The group is still looking for homes for two of the felines. 
ANIMAL CRUELTY TEAM
Looking back on the effort, Soychak said community members needed more help in handling the incident. She sees the creation of an animal cruelty team within the sheriff's department as a way to provide support to communities dealing with similar cases. 
"(The team) is desperately needed since there is no other state division assigned these cases except Vermont Fish & Wildlife, and as good a job they do in our area, it's nowhere near enough," Soychak said. "It won't address some of the most dire situations facing communities, and that's where do animals go, but at least when you make a call for help it will be answered. The rest will be a work in progress." 
The team would specifically help with investigating animal welfare cases in the region.
Elmore said the sheriff's department has explored the new team as a way to respond to more animal cruelty incidents in the county. 
"We just noticed there's been it seems an uptick in the amount of cases we're seeing with animal cruelty, and we wanted to have people on our team that could take part of their week and focus on that," he said. "Besides me, I have two other deputies who are passionate about helping animals, and they really showed an interest in joining the team."
The department has already started to look into some of those cases and is now exploring how to raise funds to support that work and how to dedicate more time to the effort. 
Elmore said the department is also exploring training opportunities for the team.  
"It's not as simple as taking a four-hour course and then you're good to go in terms of handling animal cruelty cases. There's a lot that goes into it, and we want to address it as best we can," he said. 
The animal cruelty team's services would be available to any town in Addison County. 
Elmore noted that the team's work could potentially be augmented by a larger county-wide team that would help with other aspects of handling animal cruelty cases like rehabilitation and rehoming. 
"I definitely feel like this is one place where we can help out," he said of the effort. "We have people that want to help out in this area and are willing to jump in. We see a need and we see a way that we can fulfill that need so we just want to step in and help out however we can." 
STATEWIDE SUPPORT
Soychak would also like to see improvements in the state's approach to handling animal cruelty incidents. She said a lack of state funding and resources makes it challenging for residents to navigate these cases. 
"The only place in Vermont where you can get any help when these situations happen are nonprofits funded by the public," she said. "We need a state facility, we need state funding, we need help." 
Danyow echoed that sentiment, adding that the fragmented system for responding to these incidents can present obstacles.  
"I think that one of the biggest challenges, and this has been the case for 30 years, is the lack of consistency and coordination between municipalities and the state and law enforcement," she said. "The patchwork nature of how law enforcement works in Vermont makes it really difficult to address and handle cases like this." 
Danyow noted that new legislation is set to be introduced in the upcoming year that would address some of those challenges. 
"I think that paying attention to that as the legislative session opens up and having people who care about animals, which there are so many of us, being able to support that and letting our legislatures know that this is needed will be important," she said. 
More News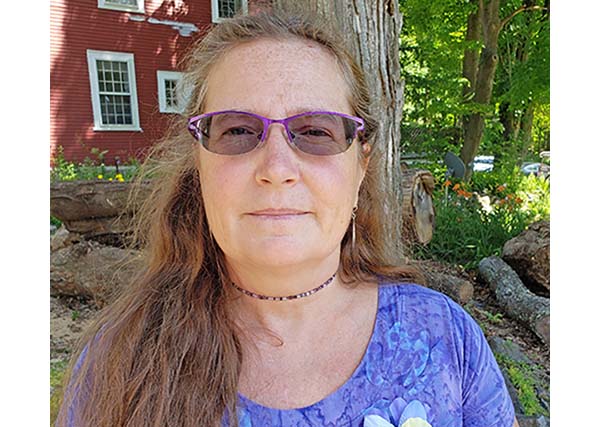 Learn about the disease in a documentary film by a local woman who knows first hand. Plus … (read more)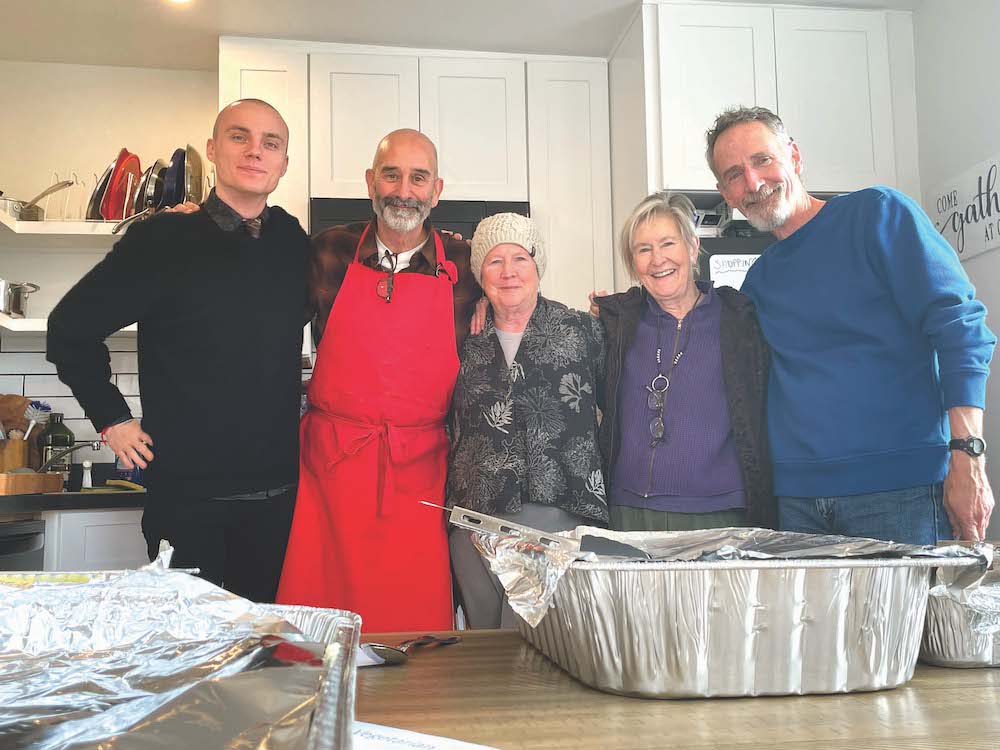 This past Thanksgiving, Nov. 23, saw almost 60 people converge upon the 1,400-square-foot … (read more)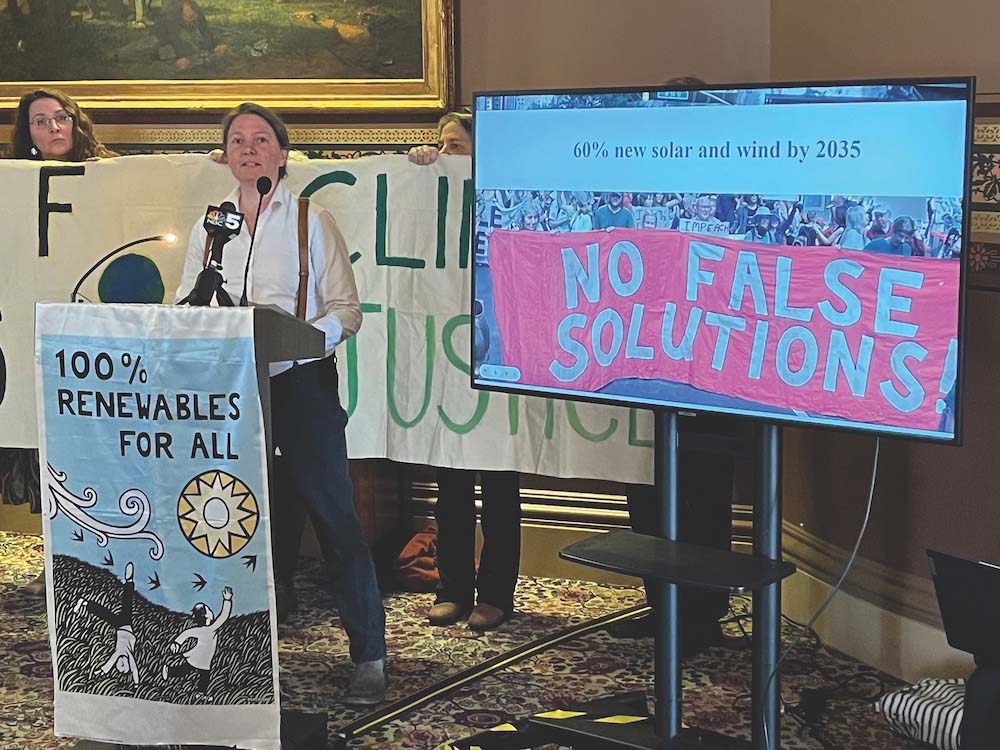 Two state lawmakers are urging Addison County folks not to ease up on efforts to battle cl … (read more)