College student dies in dorm, police say no foul play
MIDDLEBURY — A Middlebury College student was found dead in her dorm room Tuesday night; Middlebury town police are investigating but say that the public is not in danger.
Evelyn Sorensen, 20, was found deceased in her dorm room on the evening of Sept. 19. Police received a report of the death at 10:17 p.m. and immediately went to investigate.
Sorensen, an Oregon native, had just started her junior year at Middlebury. She was double majoring in Geology and in Gender, Sexuality and Feminist Studies. She was known by some people off campus from her part-time work as a host at American Flatbread restaurant and a barista at Haymaker Buns.
"Initial investigation indicates there was no foul play and there is no danger to the campus or surrounding community," Middlebury Police Chief Jason Covey said in a press release.
Police contacted Sorensen's family and her body was taken to the Office of the Chief Medical Examiner in Burlington for autopsy and determination of cause and manner of death.
Authorities did not release a cause of death.
Sorensen made posts on social media expressing satisfaction about having been free of illicit drugs for a long period, and excitement about making new friends at work. She also posted about the difficulty of being a transgender person.
Her mother, Megan Sorensen, posted a loving tribute to her daughter on the Middlebury College Community in Vermont Facebook page on Thursday. "We are devastated of her passing, and our hearts are broken. She was kind, intelligent, selfless, and always thought of others before herself. Those who knew her frequently commented about how wonderful of a person she was, and I know she will be incredibly missed by many.
"She was an avid cyclist, a new hobby she took up in the spring. She found cycling her freedom, which brought her significant joy in her life, which was much needed. She enjoyed going on long bike rides of 50 miles and more, exploring the beauty of Vermont and the New York side of Lake Champlain. She excelled academically, and did a research position over the summer processing data about glacier melt. She loved being outdoors, whether hiking, long walks on the TAM, camping in the mountains, visiting national parks, or wandering the Oregon coast at home.
"This past spring break she participated in a hiking trip with the Mountain Club to the Appalachian Trail, a dream she had of seeing since she was a young child. She was a skilled photographer, well known to many in Oregon, for her incredible pictures of waterfalls and landscapes across the state, a collection of memories of the good times as a family together at home and the places visited in better times.
"College though, was difficult, and many know Evelyn had dark times and really struggled. Depression was always with her, beckoning at her doorstep. Every happy moment, was met with major set backs, time after time at Middlebury. She was recently in a major bike accident on campus where her bike, which she saved up all her money to purchase just a few weeks ago, was destroyed, along with her losing a tooth, and sustaining a severe concussion. The loss of the bike and her new found passion and freedom, the chance to get away from the stressors and pain from the College, was devastating.
"Although at this time we do not believe suicide was a factor in Evelyn's death, as she had always sought out help and support when she was struggling before, the emotional and physical pain combined, likely led to an accidental opiate overdose, as she had struggled with opiate addiction prior. We are comforted she died peacefully in her sleep, and in knowing her many months of struggles and suffering have come to an end.
"If Evelyn ever wanted anything from anyone, it was for people to be kinder, more gentle, and more supportive of those who are different and are suffering. She had deep hope the world could be better, despite it being so harsh to her. She was too good hearted for the world she had to live in. I want everyone to know how much she was loved and will be missed. She leaves behind her 18-year-old sister and 16-year-old brother, who are incredibly sad in her passing. As a single mom, my nightmare has happened, I have lost my beautiful child, my joy, my heart, my everything."
More News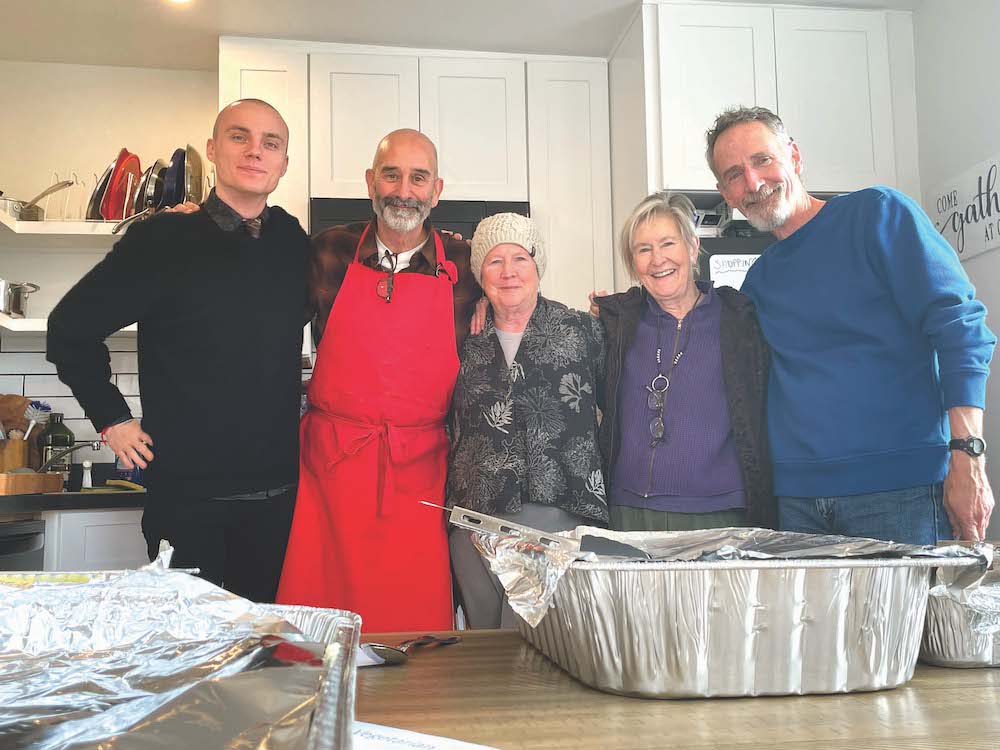 This past Thanksgiving, Nov. 23, saw almost 60 people converge upon the 1,400-square-foot … (read more)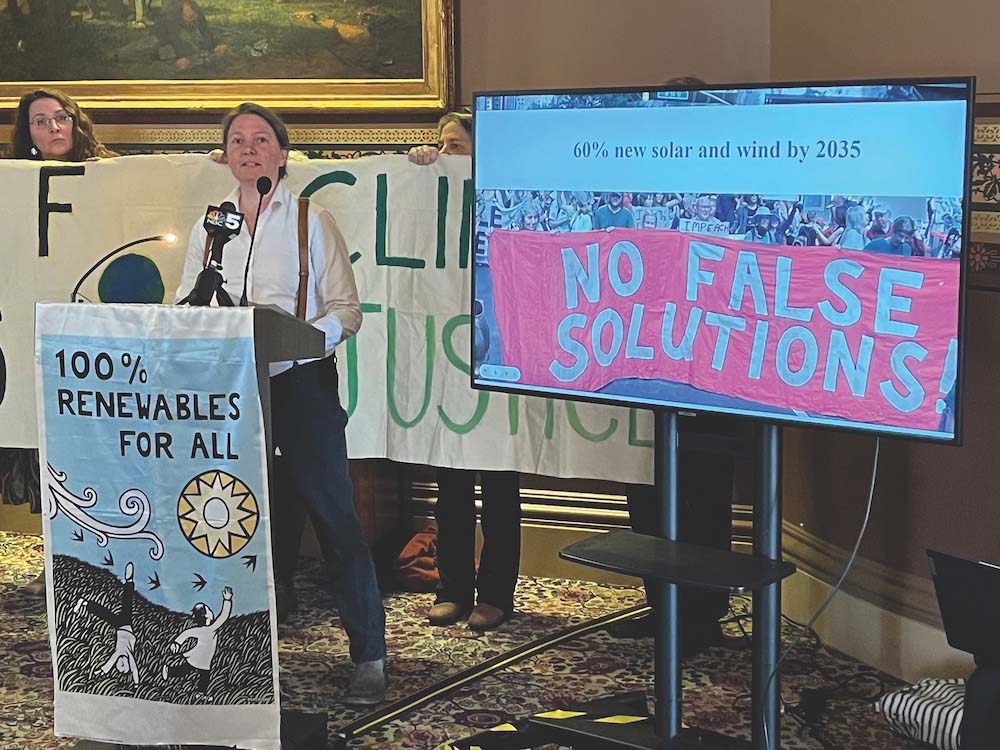 Two state lawmakers are urging Addison County folks not to ease up on efforts to battle cl … (read more)
Hunters during the 16-day deer rifle season that concluded on Sunday brought what was, acc … (read more)