UPDATED: SUV hits Vergennes man clearing roadkill from Rt. 7
FERRISBURGH — A Vergennes man was seriously injured when he was hit by an SUV while he was aiding an injured animal on Route 7 late on the night of Sept. 6.
Neil A. Abrahamson, 36, was listed in stable condition at UVM Medical Center in  Burlington a day after the crash.
On Sept. 6 at around 11:30 p.m. Abrahamson was attempting to remove an animal from Route 7 near Middlebrook Road in Ferrisburgh when he was struck by a 2019 Chevy Trax that was headed northbound on the highway, according to Vermont State Police. He sustained life-threatening injuries. The Vergennes Area Rescue Squad rushed Abrahamson to UVMMC.
The Trax was driven by a 24-year-old Lowell woman, who was not injured in the incident.
State police were on the scene shortly after the accident, and they were assisted by the Ferrisburgh Fire Department, along with members of the Vermont State Police Crash Reconstruction team.  
Anybody with any information regarding the crash is asked to contact the Vermont State Police New Haven barracks at 802-388-4919.
In a post on a GoFundMe website raising money to pay for Abrahamson's medical care, his sister Alicia reported that he suffered significant blood loss, blot clots, broken ribs, a lacerated spleen, and a shattered pelvis. 
"He is OK so far as we know, but this will clearly be a long road to recovery with many corrective and life-saving surgeries," Alicia Abrahamson wrote on the GoFundMe website.
"My brother Neil is the most amazing, selfless and caring human I've ever met, which is actually why he is in this predicament," she continued. "He was trying to rescue an injured animal off of the road and was on the phone with (Burlington Emergency & Veterinary Specialists) outside of his car when he was hit."
Alicia reported on the site that on Monday morning Abrahamson had surgery to repair his shattered pelvis. He also suffered bruised lungs, torn pelvis muscles and skin tear.
"He was in good spirits this morning before the surgery, so please keep the love, prayers, and healing energy coming!" Alicia wrote on Monday. "Thank you all again for the incredible amount of donations and support!"
As of Tuesday afternoon, the GoFundMe site had raised $18,353 from 215 donations; the goal was $20,000.
This story has been updated since it was first published on September 7.
More News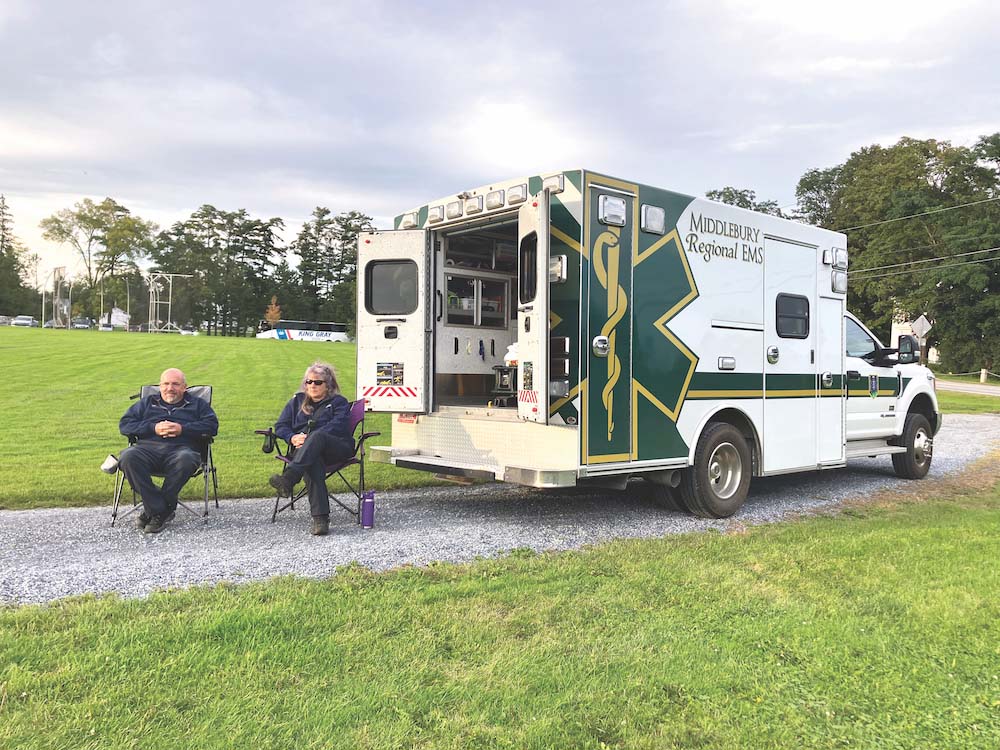 Middlebury Regional Emergency Medical Services wants to eliminate its annual Town Meeting … (read more)
Middlebury police are investigating the death of a Middlebury College junior and say the p … (read more)
Vergennes resident Margaret Clifford offers nearly a century of recollections, from losing … (read more)