Maple Café debuts well in Vergennes
VERGENNES — Maple Café owner Claudia Amparo said she has been pleased by how well her Vergennes eatery has done in the Kennedy Brothers building since debuting on July 24.
"The first day that we were open we were so surprised, because I was telling them (her employees), 'No, we're not going to cook that much. We're just going to cook a little bit,'" Amparo recalled. "And it was packed here. A lot of people came."
Amparo's business basically offers breakfasts, with fresh bagels made onsite at the heart of the menu, from 8 a.m. to 3 p.m. daily except Sundays.
Her space, in the west end of the North Main Street landmark, has been the home of three other food-related ventures over the past decade that for one reason or another are no longer operating. 
But Amparo, a 40-year-old native of the Dominican Republic and also for the past three years the owner of Hinesburg's Parkside Café, was not discouraged by the space's track record, even if her goals were modest to start.  
Those goals have been exceeded, and not just on that first day. Amparo said sales numbers have been better than she hoped in the first six weeks.
"I said we cannot have high expectations," Amparo said. "We have to start little by little and get to know the people. And when we did the numbers it was better than we thought."
Laughing, Amparo said she was actually more surprised not by the business growth, but when earlier she found out her husband Andre's idea for a new business name — he came up with Maple Café — was not already snapped up. 
"We were very surprised that name was available in the state of Vermont," Amparo said. "And we went for it."
PATH TO VERGENNES
Amparo's culinary journey began in New York City: Her family had emigrated there from the Dominican Republic. She said she trained to be a hospital phlebotomy technician, but wasn't always enjoying the job. She started working part-time as a pastry chef, her first professional cooking experience.
When her and Andre's first of four sons arrived (he is now 8), they decided to find what they considered to be a better place to raise children. They looked to Northern New England. 
"We're doing everything for them," Amparo said, adding they chose Vermont over New Hampshire because "Vermont has no billboards, and you can see the green, and everything is beautiful."
They settled in Hinesburg in 2016, and soon bought a food truck from which Amparo sold tacos in Hinesburg and other towns in southern Chittenden County. 
"That's what opened the doors for everything," she said.
Always, Amparo said, she felt welcome.
"Everybody's been so good to me. And then the town in Hinesburg has been so good," she said. "It has been a very good experience to move to Vermont."
Three years ago she bought the former Bristol Bakery in Hinesburg and renamed it the Parkside Café. She described business there, including a breakfast menu not unlike Maple Café's, as "very stable."
With that eatery doing well, Amparo started to cast around for other opportunities. Vergennes made sense because several of her Parkside employees live in the city area and were happy to switch venues — there was a built-in labor force. 
"I said what a great opportunity to have a new business where I don't have to worry about hiring because my employees already live there," Amparo said.
She looked into the open, high-ceilinged space in Kennedy Brothers, complete with a bit of outside seating, noting also, she said, its potential for tourist trade. 
"We fell in love with the building and the town," she said. 
COURSE CHANGE
Amparo's original plan in Vergennes was to offer Mexican food, building on her food truck experience.
But she pivoted when she saw a different niche might be more profitable. 
"When I started promoting before opening, I saw that people thought I was going to do the same menu as I do at the Parkside. And they saw the bagels. And people started going crazy," she said. "They didn't have a place where they could get fresh bagels in the morning."
Those bagels are now the mainstay of her menu, along with other baked goods, eggs, bacon, toast, coffee, teas and other breakfast staples. The menu does not change for the lunch hour. 
"It's not a good business decision to say at 11 o'clock we don't sell eggs anymore. You want pancakes or French toast at 3 o'clock, we have it," Amparo said. 
 Now she is confident in her decision to open in Vergennes, because of the menu choices, the location and the dedication of her three employees.
"We are very stable now. The employees I have now are willing to stay here a long time, and I see this place open for many years," Amparo said "We're going to be here. We like it very much here, and we feel very good. The people have been very welcoming here in Vergennes. Everybody has been so nice, and the people like our menu."
Find out more online at www.restaurantji.com/vt/vergennes/maple-cafe-.
More News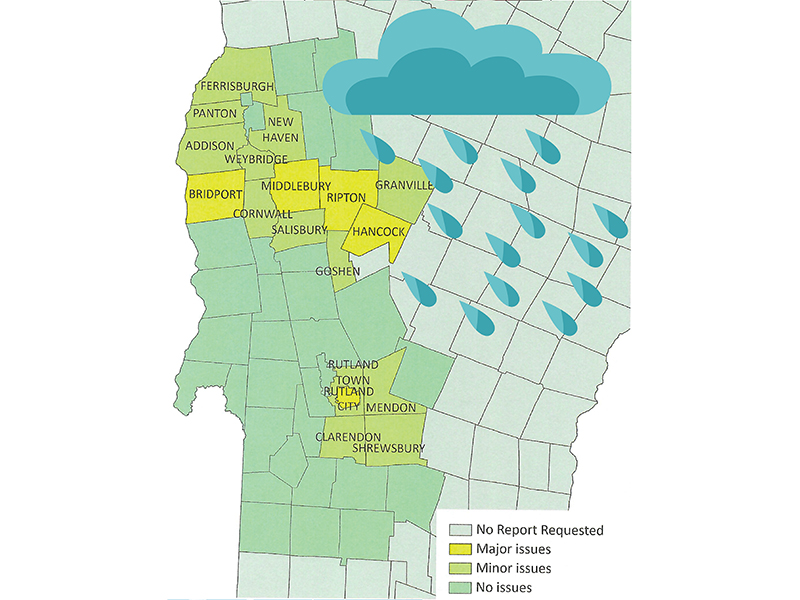 Local towns may get federal money to pay for more than a million dollars in cleanup and re … (read more)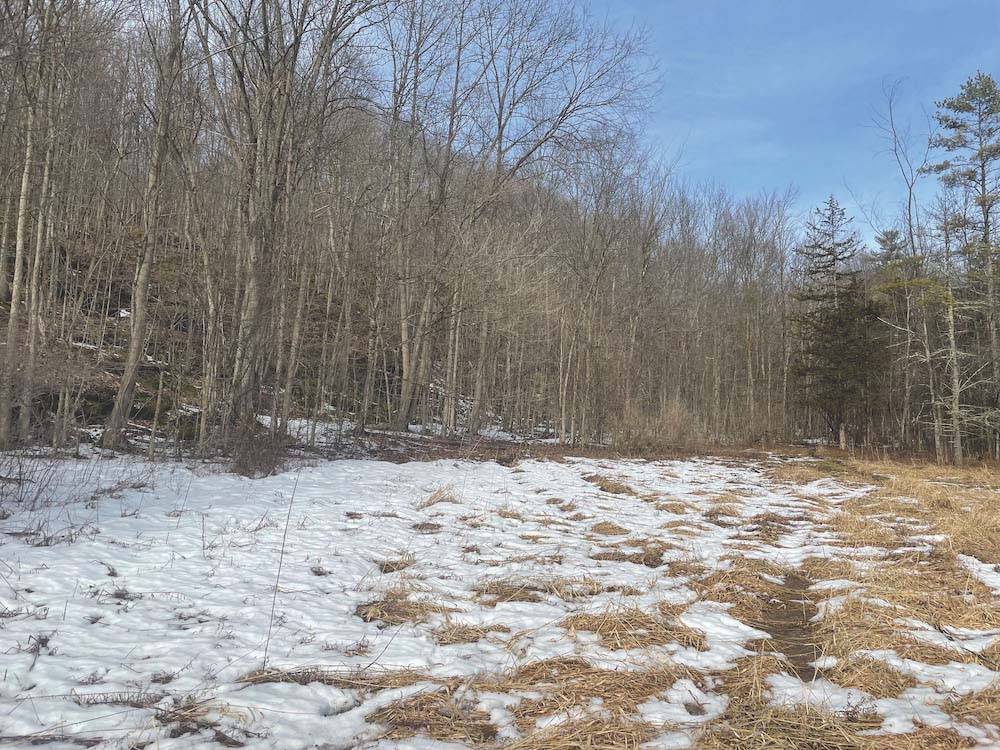 The Vermont Fish and Wildlife Department is putting $566,667 in grant money toward conserv … (read more)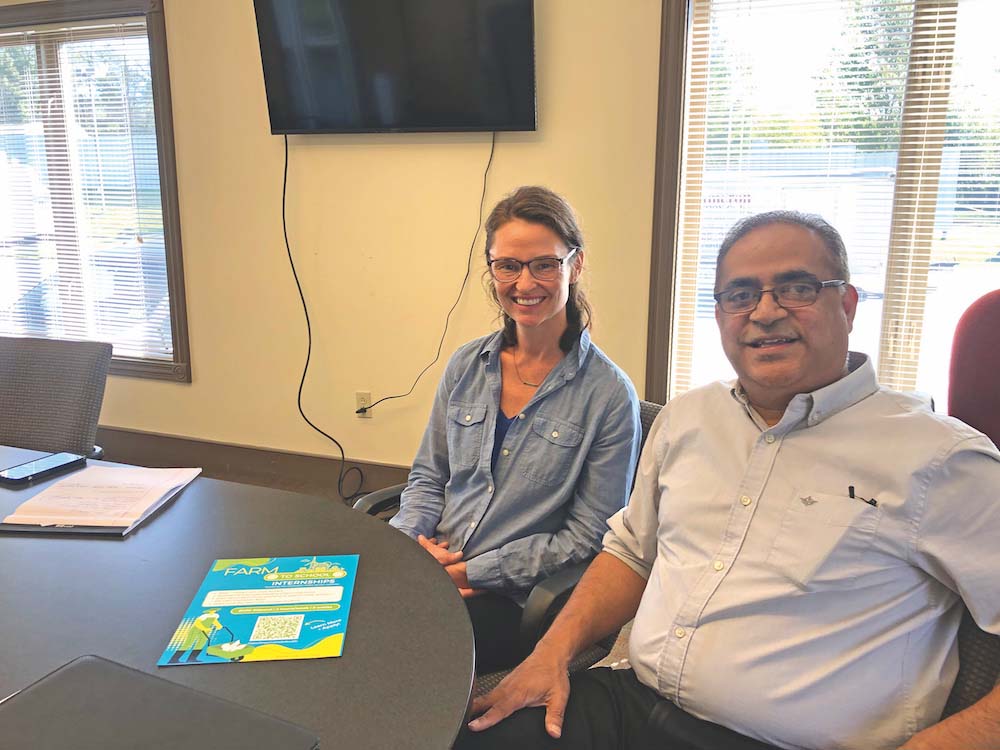 Like most things, the future of agriculture in Vermont lies in the hands of younger genera … (read more)