Little City dispensary receives warm welcome
VERGENNES — The first cannabis dispensary in Vergennes, Little City Greens, has been open for just about a month, just a few steps from the city green — and its married owners, Alyson and Mike Kennedy, call it a "Mom and pot shop."
Little City Greens does business in the stone-walled, exposed-beam basement of 7 Green St., until recently the home of Daily Chocolate. The chocolate business retained the same street address, but moved upstairs in the same building. 
The Kennedys, Vergennes residents for more than a dozen years, said their new venture has been well received since it debuted in mid-July. 
Alyson said their goals for the first couple months were to break even and receive a positive response among their fellow city residents, and so far both those wishes have been fulfilled even without a lot of publicity, such as a grand opening. 
"The locals alone have been amazing. We've gotten quite a few travelers, because it's right on a major route," she said. "We just kind of softly opened, and word of mouth got around pretty quickly."
Little City Greens offers a variety of cannabis products: unrolled and pre-rolled flower, edibles such as gummies, tinctures, drinks and vape cartridges, plus related products including a selection of pipes and bongs. 
Alyson estimated half of their products are sourced from Addison County, a percentage they hope and expect to increase over time, while all of it is grown in Vermont, either indoors or out.
"We do try to keep it as much Addison County as we can," Alyson said, and they buy from farmers in Ripton, Lincoln, Weybridge and Middlebury.
Visitors to their shop will hear a doorbell that rings automatically to alert the Kennedys of their presence. Usually that will be Mike, who Alyson describes as the store manager and most often works the counter. Alyson said she also works fulltime for a property management firm as well as handles accounting and other elements of Little City Greens' business end. 
"He does the fun stuff," she joked. "I handle the nitty-gritty background stuff."
Regular hours are 11 a.m. to 6 p.m. Tuesdays through Saturdays. Alyson said she often joins Mike, a restaurant sector veteran, on Saturdays or late afternoons, and she pledges a friendly welcome from either member of a couple that lives close enough to walk to their new shop.
"We're extroverts for sure," she said. "It doesn't feel like work when we come here."
BUSINESS ROOTS
The couple met while working together in Essex after Mike, a New Hampshire native, completed his degree in marine biology. 
Alyson, a Williston native, said they then "traveled for a while before we settled down" in Vergennes, and they now have two sons, ages 9 and 7.
While Mike was already a cannabis user, Alyson said she became a medical user nine years ago. After the birth of their first son, Alyson said what had been lifelong sleep woes became worse. 
"I have had sleep troubles my entire life, back to when I was a toddler," she said. "Once I had my first child I was just anxiety-ridden. I was a new mom. I was overwhelmed."
Mike suggested cannabis could help, and he was right. 
"My husband just decided to grow a little for me," Alyson said. "He knew it would help me, and it did. I could basically be a better mother because I could sleep. I could calm down and relax."
A seed had taken root.
"Once it became legal I hoped more people could benefit from it the way we have," she said. 
The dream blossomed this past February when the couple vacationed in British Columbia, where cannabis sales have been legal since 2018. By this past winter Mike was also ready to move on from the restaurant business, and that trip to Western Canada inspired them to think of their own shop. 
"The common use of it up in B.C., really opened our eyes that this could be something we could be interested in," Alyson said.
When they returned to Vergennes, they at first had trouble finding a spot. But when they learned the Daily Chocolate space was opening up, Alyson said unlike some landlords asked about leasing to cannabis shops, building owner Mark Koenig was not only receptive, but also supportive.
They opened once renovations were complete. The space is dominated by a large, three-sided central counter stretching out from the back wall, with flower and bong racks and a Buddha statue to the left. 
As well as the doorbell, a sign inside greets customers and asks them to wait until their IDs are checked. Once that routine is complete the Kennedys will help guide patrons to products that meet their needs, which can vary.
"We tell them the lay of the land, ask them if there is anything particular they are looking for. You'd be amazed how many people come in here for a specific reason," she said. "You can gear them to where they need to go to find what they are looking for."
For example, she said some customers are looking for better sleep, others for help with stress and anxiety, and still others hope to find relief from pain. 
Different strains of cannabis are better suited for each of those goals, Alyson said, and she and Mike can point customers in the right directions, not only in choice of cannabis, but also in method of delivery. 
"Just on the flower bar alone, if someone is in here and they have specific reasons to be here, it tells you what the … effects of those flowers are going to have," Alyson said. "Is it going to be relaxing, euphoric? Is it going to be uplifting? And on the bottom it's going to have a little more if you're looking for a medicinal use of it: This is what it tends to help with. There's pain, there's stress, there's inflammatory."
Critically, Alyson said, they wanted to open their shop in Vergennes, where they could walk to work and serve their community.
"We've been in Vergennes for going on 13 years now, and we love it. We absolutely adore this town," she said. "It had to be here or nowhere at all."
More News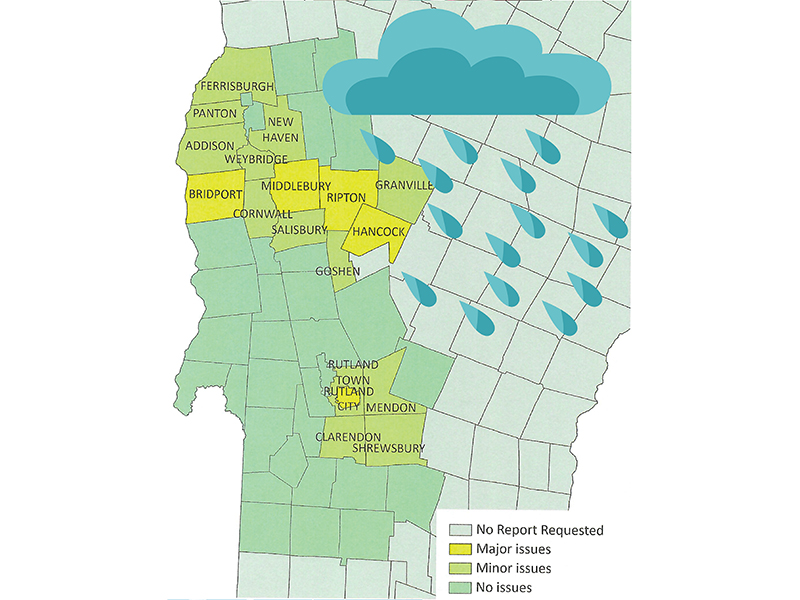 Local towns may get federal money to pay for more than a million dollars in cleanup and re … (read more)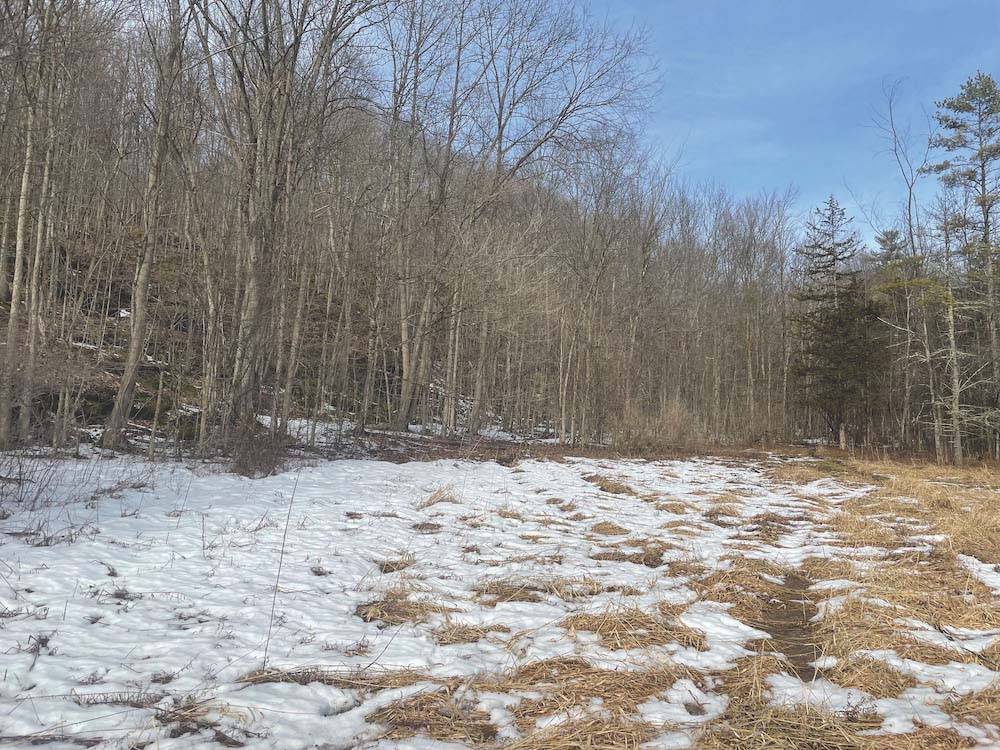 The Vermont Fish and Wildlife Department is putting $566,667 in grant money toward conserv … (read more)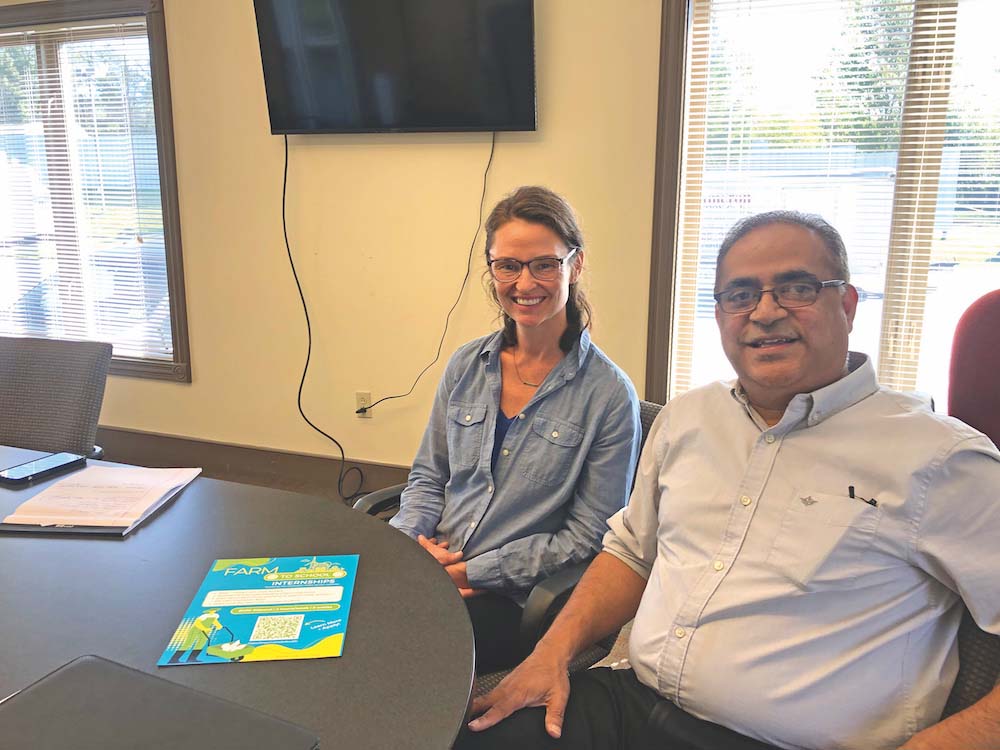 Like most things, the future of agriculture in Vermont lies in the hands of younger genera … (read more)