Taking the stage for Chuck's Last Jam
Pianist and music educator Chuck Miller has been bringing good music to life in this area for more than a quarter century. Next month, Miller and his wife, Katy Blue, are retiring to Florida — but he'll be at the keyboard one more time in Middlebury on Thursday evening, Aug. 31, when a number of Vermont's most accomplished jazz musicians, vocalists and others will gather at the Town Hall Theater for a performance the theater is calling "Chuck's Last Jam."
"It's a jam with my friends. Just improvising," Miller said from his home in Starksboro. "Mostly jazz, with maybe a blues in there. Basically, I'm leaving it up to them," he said of his fellow musicians. "Just put it out there and let them go with it."
Among those set to join Miller on stage are vocalists Francois Clemmons, Vanessa Dunleavy and Jillian Torres, along with trombonist Bear Irwin, bassist and trumpeter Glendon Ingalls, drummer Felix Anderson, and reed players Chris Peterman, Caleb Benz and Rich Davidian, director since 1976 of the Vermont Jazz Ensemble. 
The evening will be the last in a rich array of musical events at the Town Hall Theater in which Miller has played a central role. He organized the musicians and arranged the songs for a two-part History of Rock 'n' Roll show in the early 2000s, followed by a popular series of "Middlebury Does" performances — Middlebury Does Woodstock, Middlebury Does Christmas, and Middlebury Does Soul, R&B and the '80s. He also accompanied musicals at the theater and elsewhere in the area, including "The King and I," "The Sound of Music," "The Permit," "Forever Plaid" and more. 
A native of Nebraska, Miller earned a degree in music composition at Boston's Berklee College of Music, then came to Middlebury in 1990 to teach music at Mary Hogan Elementary School. For 26 years until his retirement, nearly every Mary Hogan student learned to play an instrument under his patient encouragement. And every second Sunday for two decades, Chuck accompanied the worship service at the local Champlain Valley Unitarian Universalist Society, where he would respond to the service by improvising, each time, a completely new piano composition. 
"I always appreciated the chance to play what I wanted to play — to make my own music on the spot," Miller said. "It was amazing."
"He was so good!" said Kate Gridley of Middlebury, who alternated Sundays with him at the CVUUS piano. "When Chuck was on, people were always waiting to see how he was going to wrap the service. It was an important piece of music, and an important piece of the worship."
Among Miller's students at Mary Hogan was Vanessa Dunleavy, who went on to a professional singing career, appearing in a Broadway musical's national tour and in other shows before moving back to Middlebury. "He taught me about blending with other people, and singing in a way that I had to really listen," she said. "He's been a prominent force in my life for so many years, and I'm really excited to celebrate him."
"He's a great listener, and responds to the musicians around him," said bassist and trumpeter Glendon Ingalls, who has played with the Temptations among many others, and appeared each week for five years with Miller and saxophonist Steve MacLauchlan at the Red Clover Inn in Mendon. "Though he seldom plays the same way twice, it's always very creative and appropriate to the situation.
"One incident very well demonstrates the depth of his musicianship," Ingalls added. "A couple of years ago, we were playing a concert at a venue that we had played before, and we had always used the piano on site. When we got there, there was a piano — but it was a different one. It was in tune, but it was tuned down a half step. 
"We played a 90-minute concert, and Chuck transposed everything." Even while improvising, Ingalls marveled, "he had to play everything half a step up. Nothing demonstrated to me more than that the depths of Chuck's musical knowledge."
"We created Town Hall Theater to serve talented artists in the area," reflected Doug Anderson, the theater's founding leader, now its artistic director. "We looked around and thought, Well, if people like Chuck Miller live here, we'll just give them a stage and let them do what they do so brilliantly.
"Chuck has been a part of so many events here at THT, all of them exciting and successful," Anderson summed up. "He has been a cornerstone of the theater since our earliest days. This is kind of the end of an era."
"We will so miss him," Gridley agreed. "He has really added something special."
More News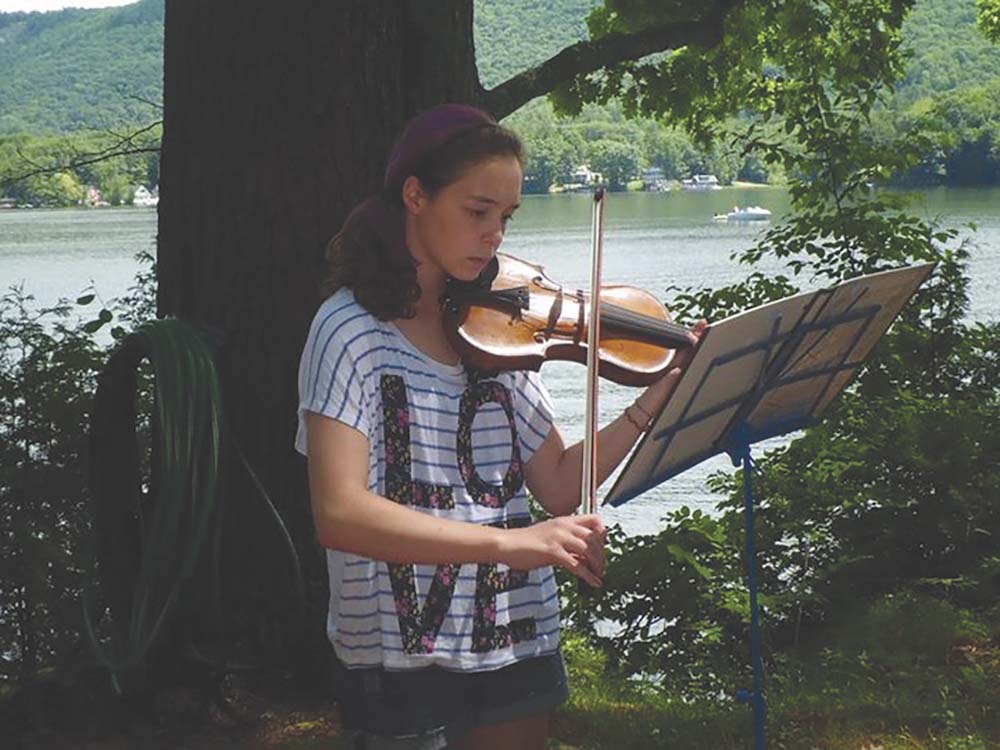 It's more than just band camp… it's Point CounterPoint. And this very special place, nestl … (read more)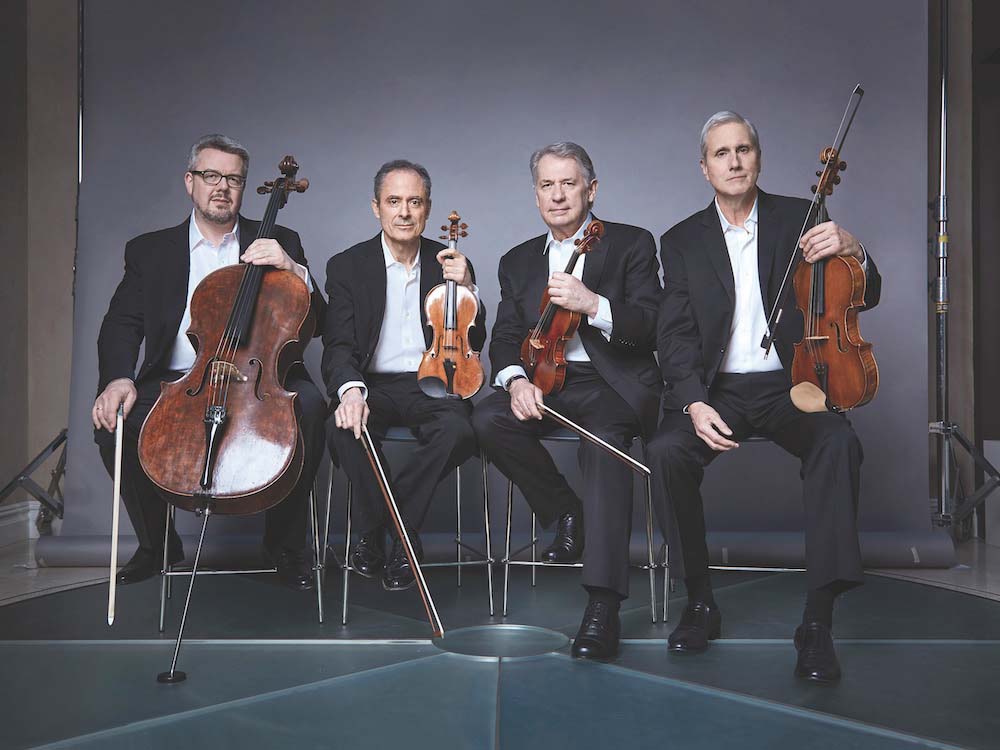 The Middlebury Performing Arts Series proudly opens its season with the legendary Emerson … (read more)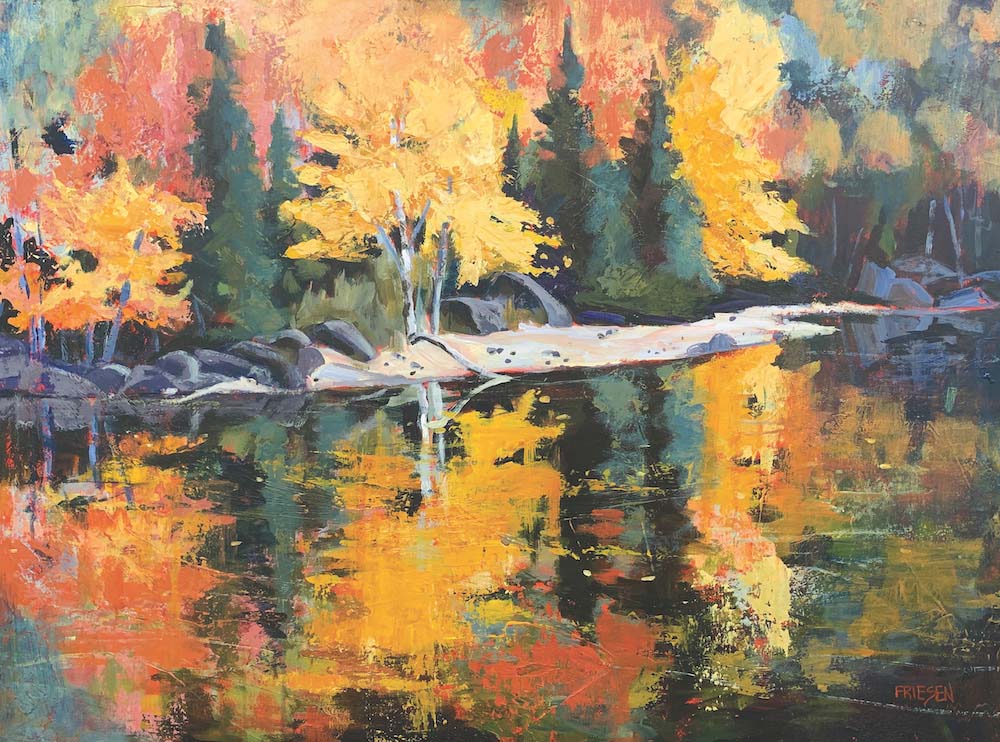 "Nature's Inner Light," a two-person exhibition featuring new work by Penny Billings and H … (read more)