Vergennes Police Log for Jul. 27
VERGENNES — Vergennes police reported on July 21 that two handguns had been stolen from vehicles. One gun was taken from a vehicle believed to have been unlocked while parked on Green Street, and the other was taken from a vehicle that had a window rolled down while parked in Maple Manor.
Police said they don't necessarily believe the thief or thieves were targeting the weapons, but rather the guns just happened to be in vehicles that they were casing for valuables. Police noted that on the same day, allergy medications were reported stolen from a third vehicle parked on nearby Victory Street. 
Police reported the make, model and serial numbers of the stolen handguns to the Vermont Crime Information Center, and also reminded gun owners to be careful about securing their weapons. 
In other actions between July 17 and 23, Vergennes police conducted a dozen patrols in cruisers and four on foot, 14 traffic stops and two property watches; responded to two false alarms;  fingerprinted one job applicant; and also:
On July 17:
• On behalf of the Counseling Service of Addison County, checked on the welfare of a Hillside Drive resident who had not responded to a knock on the door. Police said the resident in question declined to open the door, told them she was OK, and that they should leave. 
• Told a houseless person she couldn't stay in a tent in Falls Park; police said she cooperated and left.
On July 18, began investigating a report from a parent whose young child told his parents he'd been sexually abused by another juvenile. 
On July 19:
• Accepted a debit and AAA card found by a citizen and contacted their owner, who told them it was OK to shred them because they had expired.
• Assigned the department's Drug Recognition Expert to help Vermont State Police evaluate a driving-under-the-influence suspect at the city station.
On a hot July 20, freed a dog locked in a hot car on Main Street.
CORRECTION: In our July 20 Vergennes police log, we reported that two bags of redeemable bottles had been stolen from a donation bin on July 10, but we misidentified the nonprofit that benefited from that donation bin: The bottles in the bin were earmarked for the local Boy Scout troop. We apologize for the mix-up. 
More News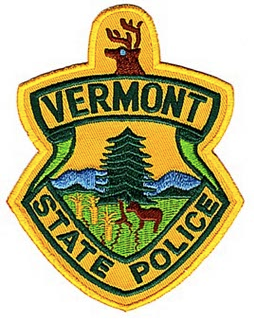 Police have not yet determined whether they will charge a youth in the killing of a Waltha … (read more)
A Vergennes police officer was the first law enforcement official to respond to a home on … (read more)
Vermont State Police operating out of the New Haven barracks dealt with two violent incide … (read more)