Ilsley Library unveiling three expansion options
"We're somewhat concerned that people will see a picture and say, 'Oh, it's going to look like this.' It won't. This is really the beginning of the process."
— Joe McVeigh
MIDDLEBURY — You've seen it more than once.
An avid reader, head bowed over a book, suddenly blurts out: "This story is starting to get really good."
The stewards of Middlebury's Ilsley Library are saying the same thing right now about a new story that's being written about the town's largest repository of books — and much more. 
After several years of plot development, we've come to a point in the story where the library unveils actual images of what an expanded and renovated Ilsley could look like, based on the work of three architectural firms competing for the right to help the Ilsley write the final chapter in its makeover.
"We feel like we have a lot of momentum," Joe McVeigh, who chairs the town's Ilsley 100 Project Team, told Middlebury selectboard members Tuesday evening.
"It's an exciting time."
Middlebury's Town Hall Theater (THT) on Wednesday, Aug. 9, will host a public presentation by each of the three architectural teams in the running for the final design contract for the Ilsley Library's proposed renovation and expansion at its current 75 Main St. site. Those firms are gbA Architecture and Planning of Montpelier, Vermont Integrated Architecture (VIA) of Middlebury, and a collaboration of Wiemann-Lamphere Architects of Colchester and ReArch Company of South Burlington.
All three received a $5,000 stipend for their work in devising conceptual images of how the Ilsley Library's growing programming could be accommodated within roughly 24,000 square feet, at a cost of around $14.8 million. These and other big-picture parameters — such as the decision to keep the library at its present location — were previously endorsed by both the Ilsley board and the town selectboard.
The Independent in this edition offers a nine images (three each) from the three competing architectural teams. Those images and related materials are also now on display at the Ilsley.
Ilsley officials contend the current library building affords inadequate and poorly configured space that isn't meeting the community's expectations. It has low ceilings and support columns; has a poorly lit and under-sized children's area that suffers from ground water leaks, mold and a broken wastewater system that causes offensive odors; has line-of-sight safety issues for people entering the building from the south side; needs better amenities for teens and 'tweens; and has areas and resources that aren't accessible to some folks who are physically challenged.
Renovation/expansion was one of four scenarios the Ilsley Library 100 Project Team had been considering correcting the aforementioned deficiencies plaguing the 99-year-old building, onto which additions to the north and south of the building were installed in 1977 and 1988. 
The other three paths forward included simply renovating the current building, renovating it while complementing it with an annex somewhere nearby, or building a new structure. Price tags for those options ranged from $5.5 million (to simply renovate on site), to $23 million for building a new structure off Bakery Lane.
McVeigh said the competing architects were given detailed instructions as they set to work reimagining an Ilsley Library that could satisfy Middlebury's needs for the next 100 years. 
"We're looking for a building that's welcoming, accessible, safe," he said, alluding to comments received from hundreds of library users who've chimed in during scores of public meetings. "We want a community hub with the flexibility to expand into the future with more sustainability than we have now."
Each team was also asked to consider library staffing, renewable energy options and ease-of-maintenance in their designs. All within the prescribed budget and square-footage allowance.
"The issue is that we say we need 24,000 square feet," he explained. "How do you get there? You can go up, or you can go out."
McVeigh and Ilsley Director Dana Hart said they're very impressed with how representatives from all three architectural firms envisioned how the library could grow — and do so in utilitarian and beautiful ways. They also stressed the ultimate library depiction might look completely different from any of the nine images that are part of the design competition. The selected architect will essentially start with a clean slate in working with Ilsley stakeholders.
DIFFERENT DESIGNS
The three competing architectural teams are all recommending preserving the original 1924 Ilsley building and removing the library's '77 and '88 additions to make way for new construction.
But beyond that, there are a lot of differences in the teams' designs for a beefed-up Ilsley.
The three plans depict an Ilsley in two, three or four stories, with views from the front (from Main Street), behind (from Bakery Lane) and an interior image for each. There's roughly a 5,000-square-foot difference between the smallest and largest design offering. 
Two depictions have an at-grade entrance to the front of the library from Main Street to the north of the front steps where the 1988 addition will be replaced, and one of those options starts at the sidewalk in line with the front of the other Main Street businesses. Another design proposal juts into the parking lot behind the Ilsley with imaginative intentions to use the parking area as working outdoor spaces. Another has a three-story atrium in the center of the redesigned building to add much-needed natural light into the structure. Each have exciting ways to reimagine the children's and youth areas of the library.
Ilsley officials were unable to provide the architectural teams' narratives for the design concepts as the Independent went to press. But the images speak volumes, in terms of how the architects chose to mass new construction while keeping the stately 1924 building a visual centerpiece.
An ad hoc advisory committee made up of architects is helping Ilsley leaders judge and interpret the competition designs.
That panel's early reviews of the submissions have been encouraging.
"One of the (committee members) said any one of these firms could build us a new library," McVeigh said.
Hart agreed, adding the teams all lent their own flourishes to the designs.
"The professional advisory group said none of the additions were imitative of the 1924 style, and they thought that was a good thing," Hart said.
That said, Hart and McVeigh urged library stakeholders not to fall in love with any of the conceptual designs.
"We're somewhat concerned that people will see a picture and say, 'Oh, it's going to look like this.' It won't," McVeigh said. "This is really the beginning of the process. What we get once we've selected a design firm to work with is a team of people we can work with to go back again to the community and get more detailed impressions of people's needs, issues and concerns."
The three teams will publicly make their pitches at the Aug. 9 THT gathering, which starts at 6:30 p.m. Ilsley officials will invite, and consider, more public input prior to recommending a design competition winner to the selectboard on Aug. 22.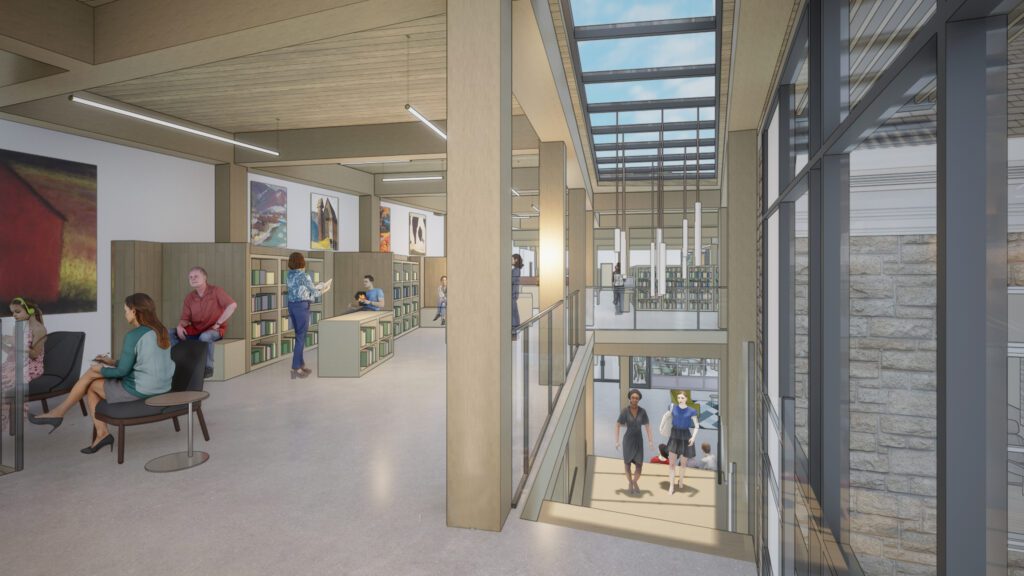 A tentative timetable calls for presenting voters with a library project bond proposal next March, on Town Meeting Day. In the meantime, Ilsley officials will intensify their search for donations, grants and other revenue sources to minimize the impact on Middlebury taxpayers.
Hart is hoping to see a lot of people at the Aug. 9 meeting.
"It's their chance to see themselves in this building," she said.
Reporter John Flowers is at [email protected].
More News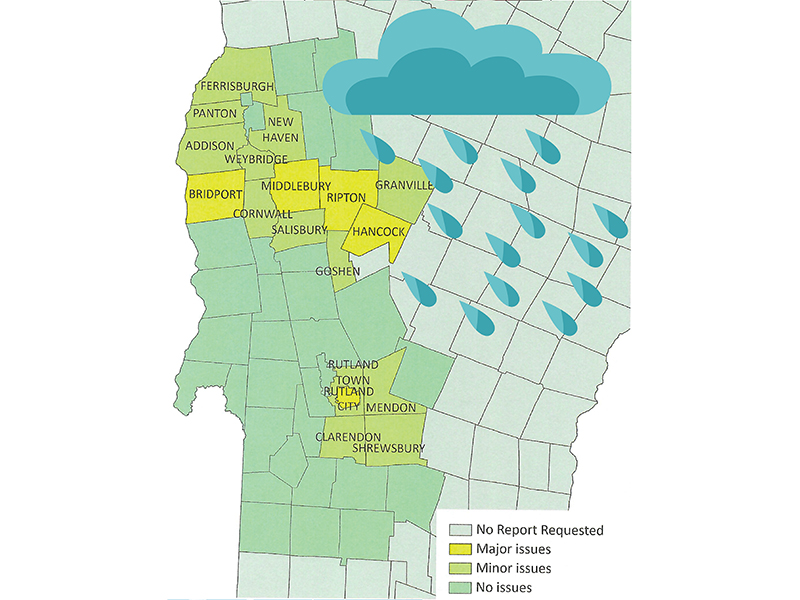 Local towns may get federal money to pay for more than a million dollars in cleanup and re … (read more)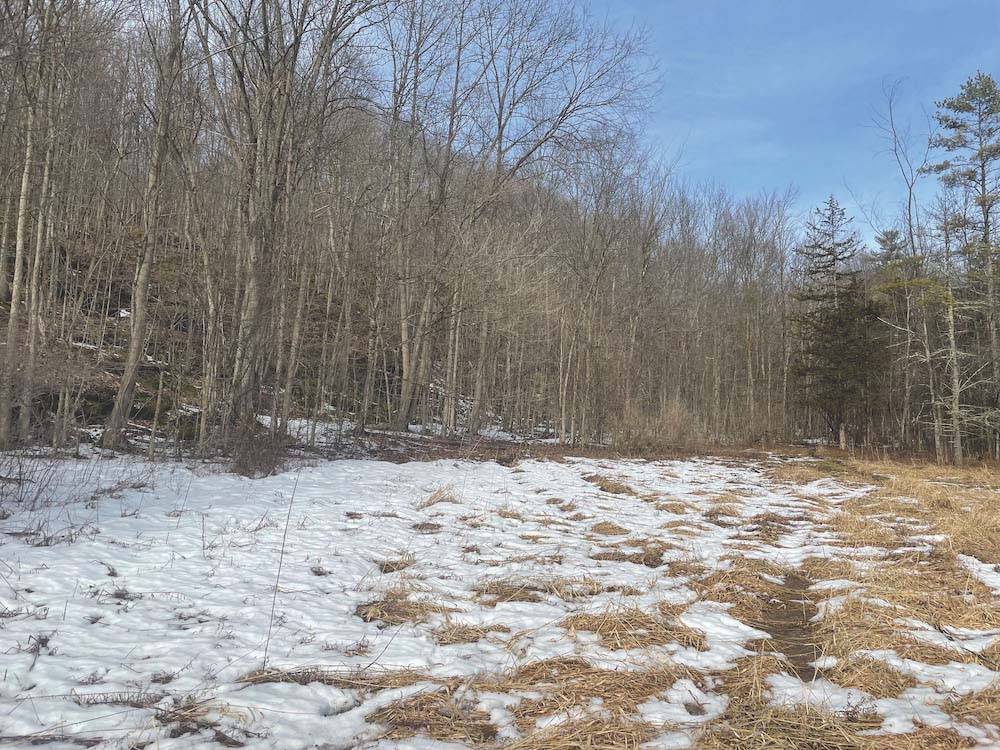 The Vermont Fish and Wildlife Department is putting $566,667 in grant money toward conserv … (read more)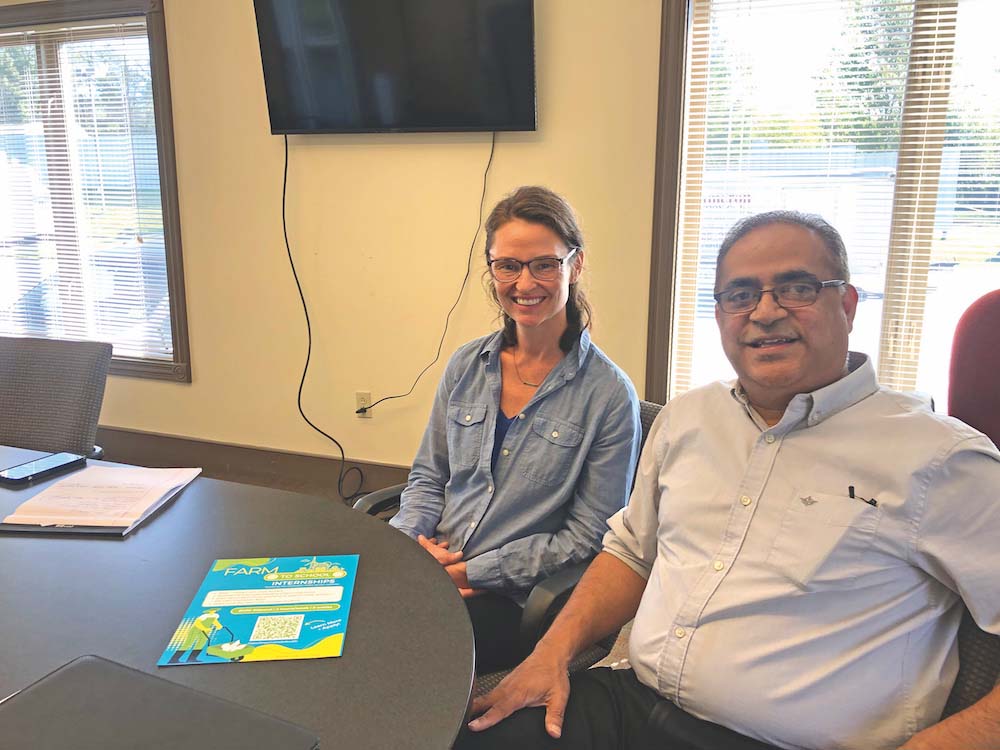 Like most things, the future of agriculture in Vermont lies in the hands of younger genera … (read more)