How science and spontaneity lead to the stage
Salisbury's Russ Lawton and Ripton's Ray Paczkowski, who comprise the acclaimed drum and organ duo Soule Monde, have built an impressive musical résumé. 
It includes making albums featured on Apple Music and Spotify; playing sets at the giant music festival Bonnaroo; and performing on the TV shows "Austin City Limits," "Saturday Night Live," "David Letterman," "Jay Leno," "Conan O'Brien" and "Jimmy Fallon" while teaming up  with the Trey Anastasio Band (founded by the front man for the legendary band Phish).
But before pursuing careers as professional musicians, Lawton, now 68, and Paczkowski, 54, toyed with careers in science. 
A Middlebury College alum, Paczkowski graduated with a degree in North American Studies, where he studied under a professor who specialized in botany.
"It's just incredibly interesting to me. So I thought I was going to do that," Paczkowski said. 
But Paczkowski became disenchanted with the nature of scientific research. "I remember doing a senior thesis, and realizing that I wasn't going to be able to explain the world in my thesis, which is what I was after," he said.
He explained, "I had to study this worm first. For like, 20 years, and then know everything about this worm … because that's how science works."
Once coming to the conclusion that he would be unable to solve the world's mysteries in a single study, Paczkowski switched things up and turned to music.
"I had been playing music, and I knew that was something I love to do. So I just said, I'm gonna do that." 
Lawton entered the field of science from a different angle. He took a research job in aquaculture in Boston shortly after high school. Being surrounded by marine biologists made Lawton consider the career himself, although music was still on his mind. 
"I was saving up for musical stuff and playing in bands and trying to figure it out," he recalled. 
He was doing gigs on the weekends while working for the lab. He gradually became more entrenched in music and found himself in the lab less and less. 
"Bought a good drum set, do gigs on the weekend kind of thing," Lawton explained. "And then join this original band and staying up late and practicing and I stopped showing up for work. "There was no looking back at that point."
It wasn't until years after their stints in science that the two crossed paths. Having briefly met once before, the duo became truly acquainted as members of the Trey Anastasio Band. 
From there, Soule Monde materialized in 2008. 
"I had done a gig up in Sugarbush, this little club, and they had a Hammond B-3 (organ) up there," Lawton said. "I asked the guy, hey, can I come up with Ray sometime because there's an organ."
With only one rehearsal under their belts, Lawton and Paczkowski debuted as a duo at the club. After that, they started performing a monthly gig at the joint. 
"It was just sort of a loose situation, which was great," said Lawton.
For other bands he's been in, the mission was always to land a record deal, Lawton said. But for he and Paczkowski, Soule Monde started out solely for the fun of it.
"That's what's cool about it," Lawton said. "I've been in music for a long, long time … all the other stuff before (Soule Monde) was almost there and it would fail." 
After about a month of playing together, things were "really starting to click," Lawton recalled.
It was after casually recording a song at a friend's homemade studio that they realized they had something special. 
"We set up in there to try and get a recording of some stuff just to see what we could make," Paczkowski said. 
In a joint interview, Lawton turned to his bandmate and recalled how Paczkowski phoned later to say how successful their experiment had turned out. "I never forget that you were like, this stuff sounds really good." 
Listening to the recording inspired Lawton to find some more gigs for Soule Monde. 
"He is a hustler. He is always getting gigs," Paczkowski said of Lawton, who chimed in, "I've always been like that." 
Both agreed that their sound is a hybrid of all the music each had loved over the years, and that it has evolved during their time together. 
"It can be jazzy. It can be funky. There's a really strong sort of Afro-Cuban thing in it from a lot of work that Russ did," according Paczkowski. 
It's changed in other ways too.
"One thing that I've noticed with Russ's playing is that he can't just lay down to groove and stay there. He can for some things, but for an entire show, things have to change up, you know, because it's just two people," Paczkowski said. 
"The process of arrangement has really evolved to see what works to make, you know, kind of a curve throughout the night. And being cognizant of that has definitely evolved." 
Paczkowski said what makes the band unique is being a rock-infused organ duo rather than the typical trio. Soule Monde also uses the clavinet (an electrically amplified keyboard) as a rhythm instrument. They're good at getting people to move too. 
"It's about getting grooves. You know, kind of simple baselines. Stuff that can make you move, that makes me move, anyway."
Lawton says he and Paczkowski know how to mix it up.
"We can't sound traditional," he said. 
Making a living as a musician has turned out different from what might have been doing so as a scientist. Lawton thinks taking a multi-pronged approach is crucial. He refers to his "income streams." 
Lawton tended bar for 20 years to make ends meet. Paczkowski milked cows on a Middlebury farm for 15 years. 
"I would go out at night, do the gig, come back, milk the cows," he said.
Of the lifestyle, Paczkowski noted, "you just make it work."
"You need a job or something that is fairly reliable that allows you to do music in the hopes that it will start paying something," he added.
Lawton quipped, "It was a good weight-loss program." 
Paczkowski's advice to young musicians was to get out there and do it, not to wait until their art is perfectly crafted. 
"Just play," he said. "Just throw everything you have out there. Someone's gonna catch something."
Lawton agrees.
"You know, learn it, be confident enough with it. But it will never be done," he said. "So might as well let it evolve in front of people. Because that's the only way something's going to happen. People are going to hear it and like it, or you're going to meet other musicians, and they will be like, oh, I'd like to play that with you."
More News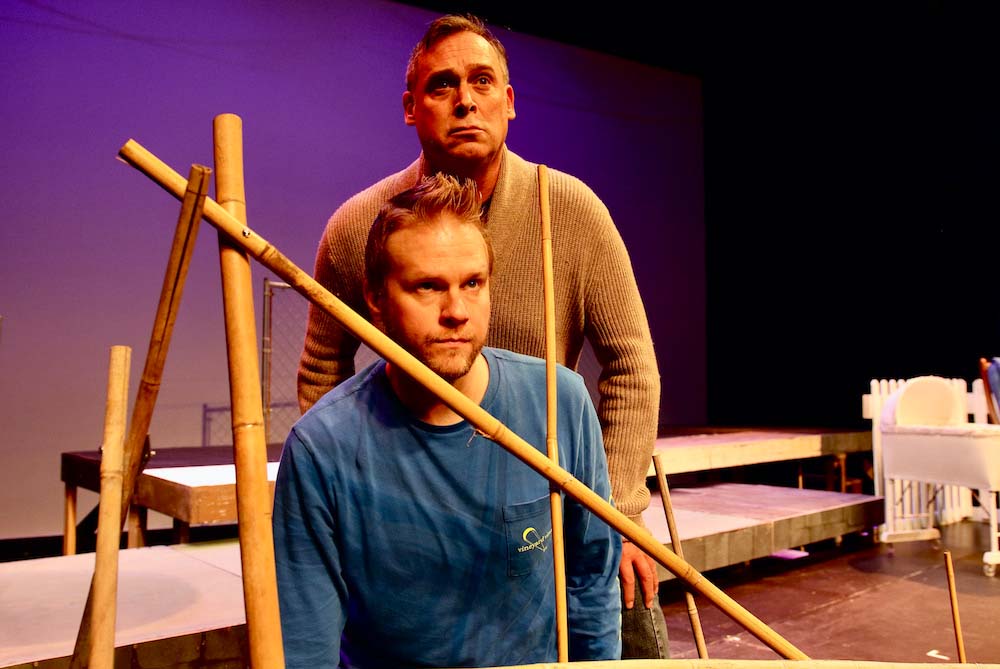 Great opera doesn't need to be about anything — sometimes all we crave is unforgettable mu … (read more)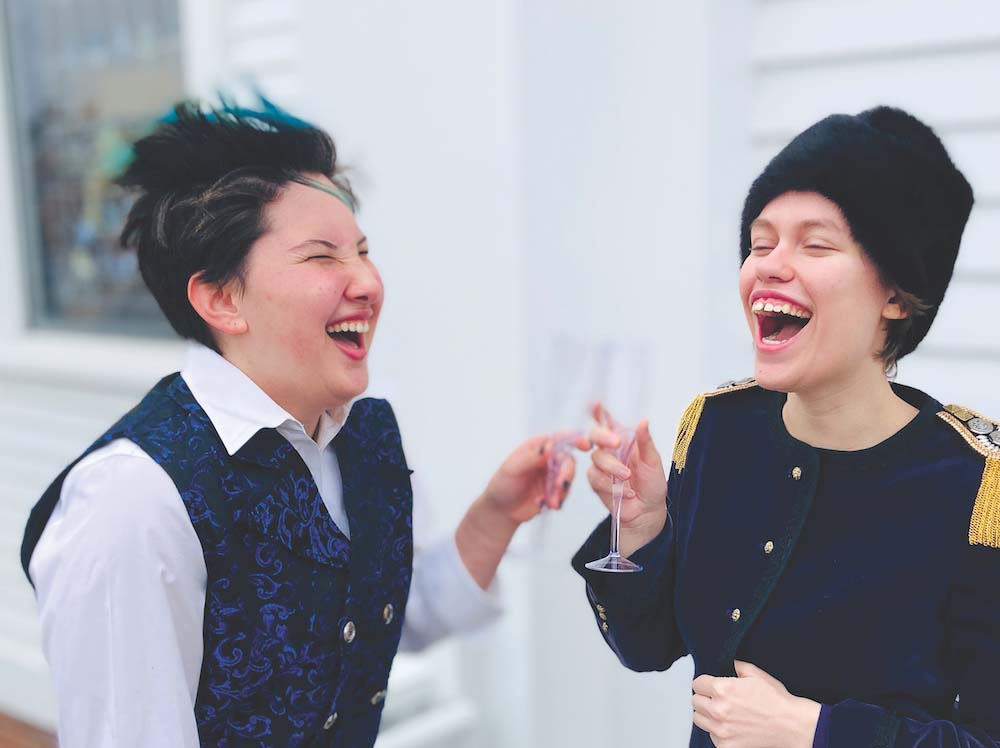 Going forward, the program will now be known as the Youth Opera Company of OCM.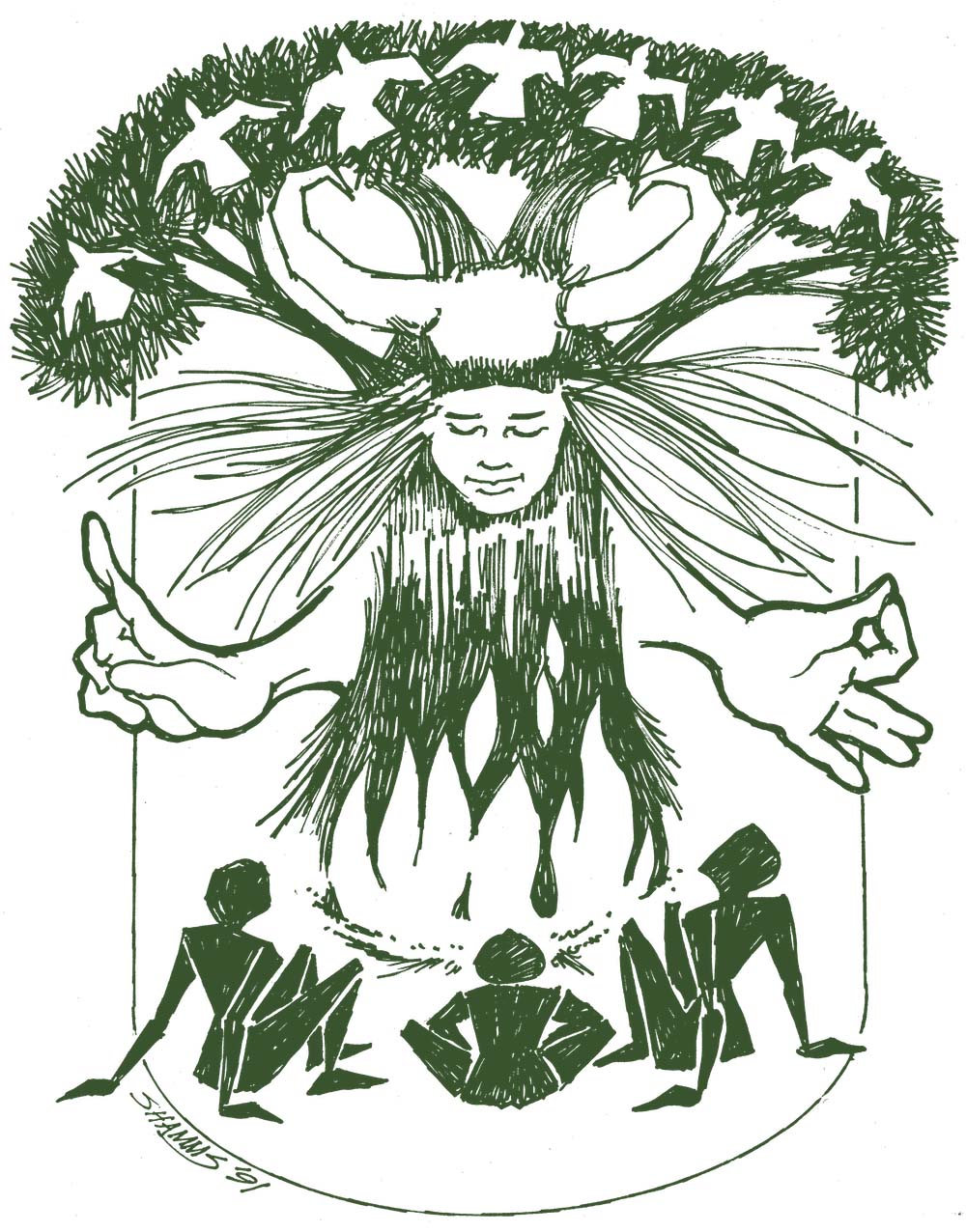 This will be Marianne Lust's final year as creator of Marrowbone, having mounted it over 2 … (read more)