Local kids camps delayed amid air quality concerns
BRISTOL/MONKTON — The Willowell Foundation on Monday morning was forced to delay the first day of two of its week-long outdoor children's camps.
The culprit? This month's second bout of poor air quality.
Willowell Foundation Administrative Director Tasha Ball said the Addison County program made the call when they saw the air quality index, which measures how much pollution is in the air, "was in the purple."
The Centers for Disease Control provides Air Quality and Outdoor Activity Guidance for Schools based on the Environmental Protection Agency's color-coded chart of air quality.
Green on the EPA chart represents satisfactory air quality and measures between 0 and 50 on the index. Yellow, orange and red represent increasingly bad air quality. Purple is 201-300 on the index and it describes the air as very unhealthy.
Like every program that deals with kids or adults, Willowell had to make a call on what activities it could do on Monday.
This episode again was caused by Canadian wildfires, which were also the cause of bad air quality indexes at the beginning of June.
It has been a historically bad year for Canadian wildfires, explained David Grass, senior environmental health program manager at the Vermont Department of Health.
"It's still relatively early in the fire season, yet according to the Canadian Interagency Forest Fire Center, it is already the worst season in history for Canada in terms of acres burned," he said.
Bennet Leon, planning section chief in the Department of Environmental Conservation's Air Quality Division, described this month's air quality conditions as "unprecedented."
Grass explained a big picture cause of air quality problems:
"At a higher level, climate change has increased the risk of wildfires in Canadian boreal forests, which increases health risks for areas in Canada and the U.S. that are downwind."
Willowell's Ball said that after air quality improved following the earlier bad spell, she was unaware of the deteriorating air quality until this morning.
"It was kind of a shock when I woke up this morning and started texting with people coming up with a contingency plan," she said.
The air quality index was high enough in Bristol and Monkton, the sites of the camps, Wren's Nest Explorers and the Jedi Training Session, to justify delaying camp programs.
"We scrambled and decided to open camp with a three-hour delay," Ball said.
In addition to delaying camps, Ball said active play is toned down.
"We keep them (the kids) kind of … mellow and sedentary on these days," she said.
Grass said the answer to staying safe in these poor air quality conditions is complicated.
"These wildfire smoke events have hit parts of Vermont, but not all of it," he said. "Our air quality will be terrible in the morning and fine by the afternoon, or vice versa. So it's important for folks to stay informed, by checking the air quality forecast."
The Willowell Foundation subscribes to a nature-based learning approach, so campers who attend their summer camps, and students who attend Wren's Nest Forest Preschool during the academic-year, typically spend many hours outdoors.
"Willowell camps aim to foster a sense of pride and respect for nature in youth of all ages," the Willowell website says. "Camps will bring children outdoors for safe programming that gets children playing, getting dirty, and learning from meadows, wetlands and forests."
It is unclear how the rise of air quality issues in Vermont will affect programming long term, Ball said.
"I think we just need to take it day by day, if we learned anything with a pandemic is that we're adaptable, and we'll pivot and make things work. And, keep kids' health, first and foremost," she said. "And I don't necessarily know what the long-term is."
But, like any organization that deals with the health of kids and others, Willowell will have to start taking a broader look at air quality.
"That's definitely something that we'll bring to our board of directors and our staff and maybe come together and start coming up with more long-term kind of plans and response."
In terms of addressing the issue this week and this summer, Ball said, "I think we're just gonna take it day by day, week by week and follow what the science and the guidance says."
While camp was in session by Monday afternoon, the Foundation may be forced to make a similar decision later in the week. Air quality had improved by the afternoon, but Leon said it's possible Vermont will experience poor conditions again on Wednesday and Thursday.
Ball said the situation is heartbreaking:
"It feels like if it's not one thing, it's another, and this is where kids are really thriving is in this outdoor environment, and if that's off limits, What do we have left?"
More News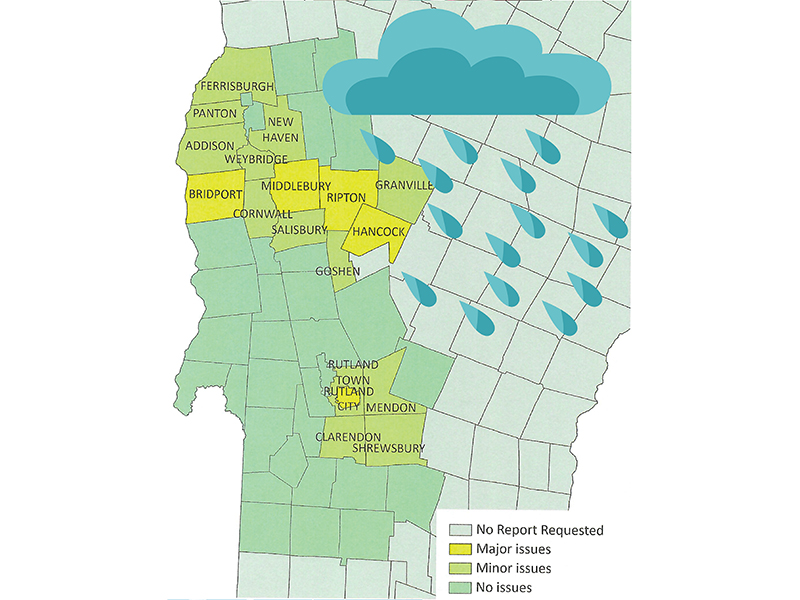 Local towns may get federal money to pay for more than a million dollars in cleanup and re … (read more)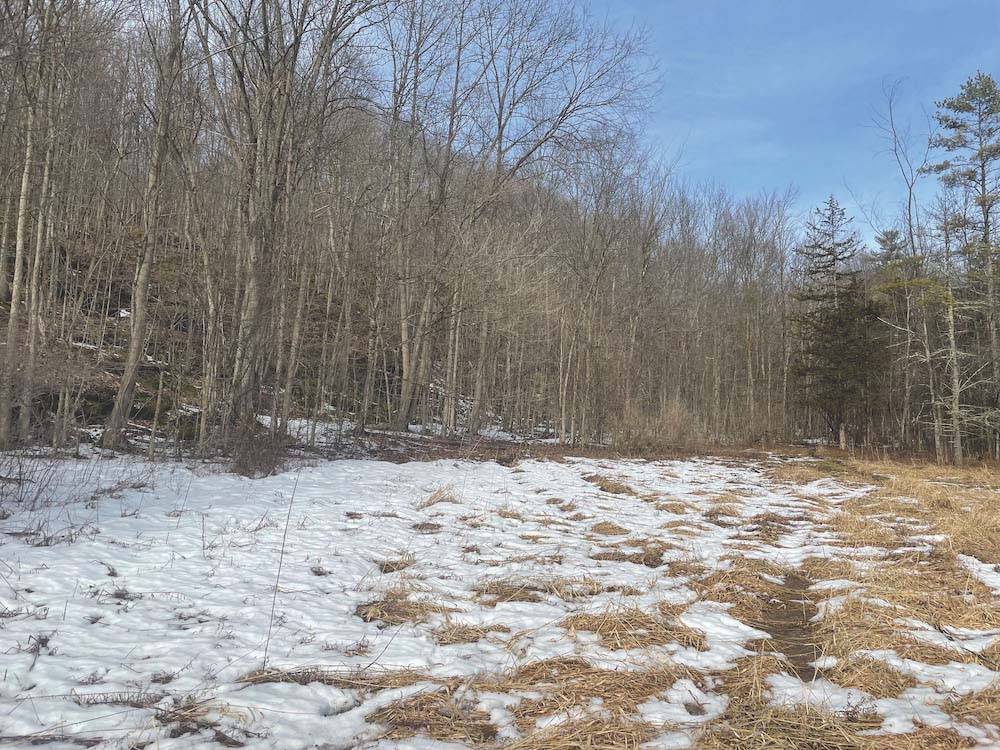 The Vermont Fish and Wildlife Department is putting $566,667 in grant money toward conserv … (read more)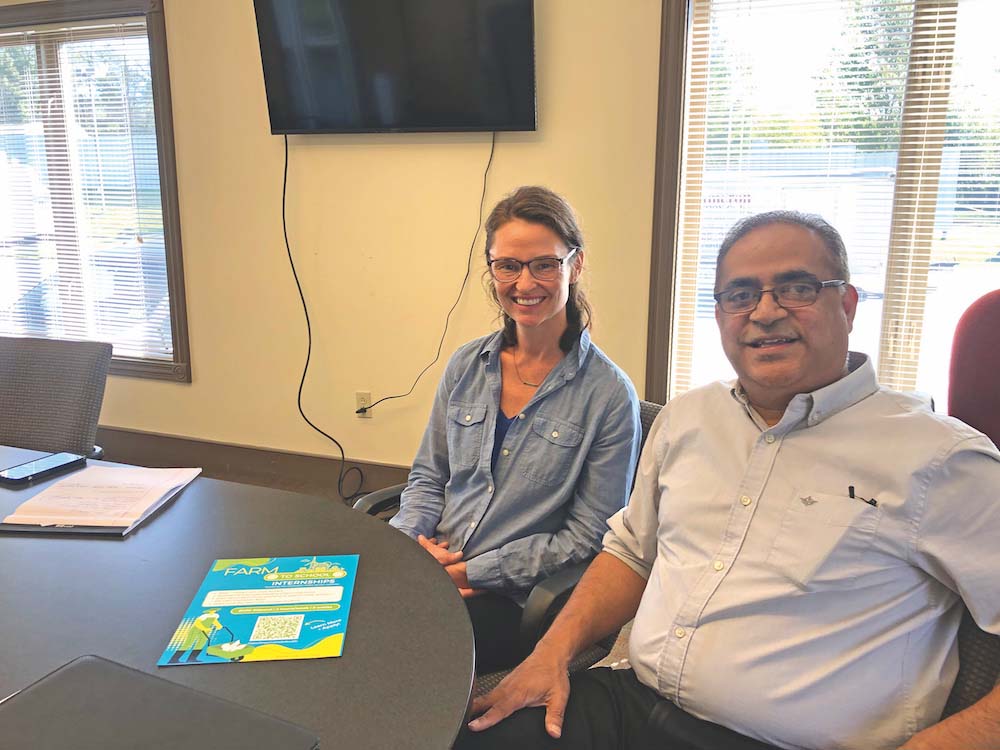 Like most things, the future of agriculture in Vermont lies in the hands of younger genera … (read more)