Triathlon state championships held at Branbury
SALISBURY — When triathletes arrived at Salisbury's Branbury State Park on Lake Dunmore on Sunday morning, they were greeted with rain, 54 degrees and a 20 mph north wind. Undeterred, more than 150 competed in the Vermont State Championship races, including the Vermont Sun Sprint Triathlon and the Lake Dunmore Olympic Triathlon.
Tim Russell of Saratoga Springs, N.Y., dominated the 0.9-mile swim, 28-mile bike, and 6.2-mile run in the Lake Dunmore Triathlon, winning in 2:16:26. Sean McLoughlin of Burlington was second, 11 minutes back, in 2:27:29. 
Russell, who holds the course record for the Vermont Sun Sprint Triathlon, was attempting to set a new record in the Olympic race, but the conditions made that impossible. The wind kicked up two-foot waves with white caps on the lake. That combined with the headwind on Route 7 made the course at least 15 minutes slower than usual. The course record is 2:03:23, just 13 minutes faster than Russel went. 
Russell led after the swim, then had the fastest bike of the day. Noel Antonisse of Vergennes came out of the water just 2 seconds behind Russel. He had a strong bike and run to claim third, in 2:31:41. 
Michaela Keller Miller of Craftsbury Common was 3:30 behind Chloe Miller of Burlington after the swim. Miller then had the fastest bike and run to claim the women's Olympic title by a commanding 10 minutes in 2:40:34. Kylie King of Plattsburgh, N.Y., was second in 2:50:45 and Miller placed third 2:53:20.
Local competitors included Emily Coppenrath of Vergennes, who was second in the women's 35-39 age group in 3:15:15. Joseph Wells of Vergennes was third in men's 30-39, 6th overall, in 2:33:19. Wells also competed in an Olympic Triathlon the day before. 
Middlebury's Steve Hare was the second oldest competitor, winning his 65-69 age group and placing 8th overall in 2:49:20.
The Vermont Sun Sprint Triathlon consisted of a 600-yard swim, followed by a 14-mile bike and 5K (3.1-mile) run.
Katie Dolbec of South Burlington had the fastest splits in all three events to easily win the Vermont Sun Sprint Triathlon in 1:13:16. She was followed by Wendy Mehaffey of Essex Junction, second in 1:17:45. Courtney Cioffredi of Vergennes took third in 1:23:52. 
For the men, Lance Parker of Moretown held off a fast charging Justin Hines of Quechee to win the sprint by 6 seconds, 1:08:39 to 1:08:45. Hines trailed Parker by 1:20 after the bike but had the day's best run (17:46). 
Bristol's 69-year-old Wendie Puls was second in the 65-69 age group (1:48:54), the 21st woman's finisher. Cornwall's Tanya Baker was 5th in the 50-54 group (1:51:54). 
Thirteen-year-old Jorgen Pirrung of Ripton won his age group, and was 19th man overall, in 1:30:36. Owen Mathew of Bristol was third in men's 30-34 (1:47:58), and Gary Hobbs from New Haven took fourth in the 55-59 group (1:48:50). Middlebury's 79-year-old John Stark was the oldest competitor Sunday, finishing in 2:12:11. For complete results and swim, bike, run, transition splits, go to vermontsun.com.
Of the 200 athletes registered for the races, 45 chose not to participate mainly due to the harsh conditions. Generally 10-30 athletes register the day of the event; there were just five Sunday, race director Steve Hare said. 
"In 38 years of putting these events on I have never seen anything close to as bad as the rain, wind and cold we had today … and we are just two days away from the summer solstice!" Hare said.
Vermont Sun hopes for much better weather for its triathlons on July 16 and Aug. 13. The Branbury Classic in July substitutes the swim for a 1.5-mile paddle then 14-mile bike and 3.1-mile run along with the Classic Vermont Sun Sprint. The August races are a repeat of this past Sunday. 
The events benefited the Brandon Fire Department, Branbury State Park, Middlebury Union Middle School Cross Country team and the Lake Dunmore Fern Lake Association.
More News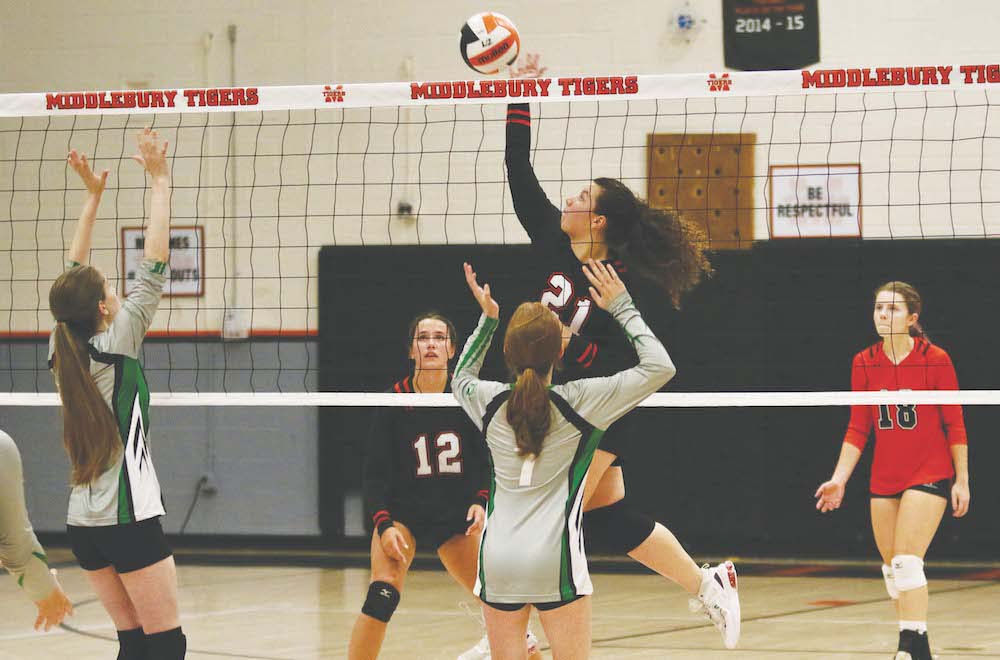 The first-year Middlebury Union High School girls' varsity volleyball team continued its r … (read more)
Soggy conditions didn't slow down Middlebury runners noticeably at a cross-country meet ho … (read more)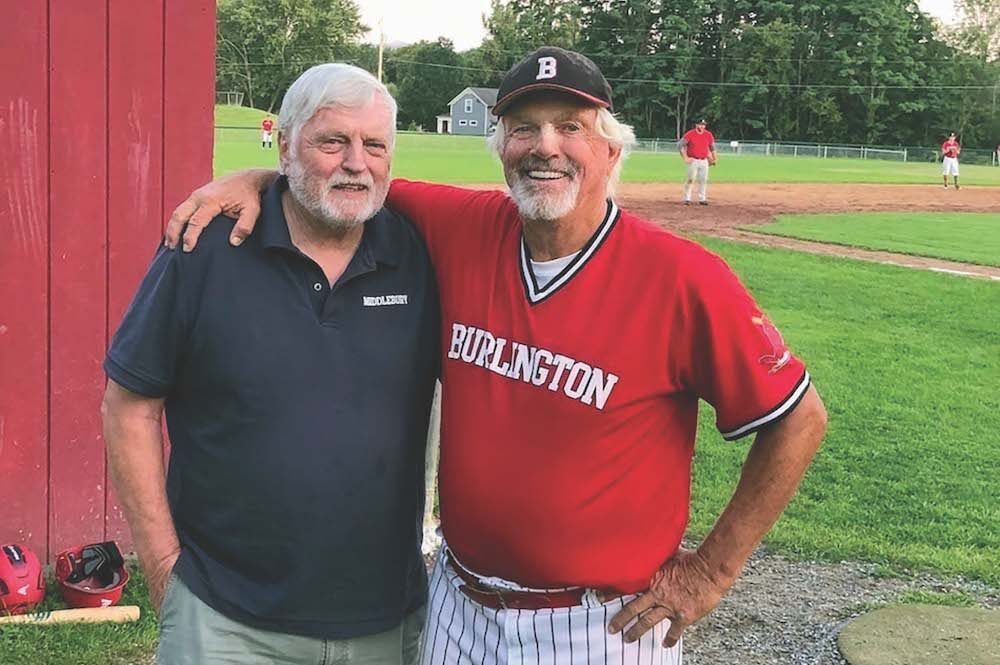 I gave Bill Lee a call last week, hoping he was at his home in Craftsbury and we might arr … (read more)