It all adds up: Time for Ambrose to retire
VERGENNES — A number of valued long-term employees retired or moved on from the Addison Northwest School District after the just-concluded school year.
Five of them are leaving after serving the district and its students for between 31 and 36 productive years.
They are Vergennes Union Elementary School teacher Sheila Burlock (36 years), Ferrisburgh Central School teacher Peter Stapleford (33), VUES and then FCS teacher Sally Conway and VUES School Nutrition Manager Lisa Collette (32 each), and Vergennes Union High School special educator, vocational instructor and Coordinator of Career Development and Applied Learning Dennis West (31).
But even with their long careers, none of them can match the tenure of VUHS math teacher Nancy Ambrose, who is stepping away from an ANWSD career that began in 1980.  
An ANWSD writeup honoring all its retiring longtime employees had this to say about Ambrose: 
"Nancy was always known for exceeding the standards for meeting her professional responsibilities — she kept her knowledge current, collaborated with fellow teachers, assumed duties outside regular instructional abilities and was a teacher leader. She was commended for her professionalism and attention to the administrative side of teaching. Her dedication to the school community and students was evident in everything she did."
Given all that, Ambrose was jokingly asked how VUHS could get along without her. She laughed and referenced the 2020 retirement of beloved VUHS school music teacher and band leader Sue O'Daniel after 42 years. 
"If we survived Sue O'Daniel's, they'll survive mine," she said.
LITTLE CITY STORY
Ambrose, now 65, has deep ties to the Vergennes community. The youngest of nine children, she grew up on Main Street and walked to and graduated from city schools. Her father operated a Texaco service station across the street from what is now Champlain Farms convenience store. 
Her first inklings that she might become a math teacher came in fifth grade and were confirmed in high school.
"I had a really good math teacher, Mrs. Fisher, who lived on Hopkins Road and taught forever," Ambrose said. "And then in high school I helped a lot with my classmates. I wasn't the top math kid, but I was able to help a lot of kids that were having trouble."
What was it about Mrs. Fisher's class at Vergennes Elementary?
"It just clicked, and she was strict, but fair. She was engaging," Ambrose said.
After VUHS, Ambrose went to Johnson State College and did her student teaching at Lamoille Union. When she came back to watch a basketball game at VUHS her senior year (she can be seen at many VUHS sporting events, but basketball is her favorite), she also found work. 
"The principal, Charlie Usher, asked me if I would come for an interview," she recalled. "I had a job before I graduated from college."
The job was partly in junior high, but it came with assurances of moving to the higher grades, and her higher-level course load gradually increased until she moved to high school fulltime in 1983.
She felt quickly she made a good choice.
"I never floundered, like I should get into a different career," Ambrose said.
She also soon added basketball, softball and math team coaching to her résumé. 
"I was always involved with the kids in extra activities, advising classes," Ambrose said.
IN THE CLASSROOM
Ambrose, who for the latter half of her career has lived within walking distance of work, acknowledged not all students enjoy her subject matter, especially at first.
But she said she has gotten through to many students who did not start out liking math. She did this by focusing both on how they can do it and the value it can provide them.
"I try and work with them one-on-one and try to get them to see they can be successful, and try to make it pertinent to them. If I know they like fooling around with cars, then say, 'You can do (that) as a field, but you still need some math for that,'" she said. "You have them be successful, that's No. 1. And if you can hook them into the math, like they enjoy some part of it, then maybe it's not all so bad."
She stressed that basic math is vital in many fields, and establishing a foundation can really help students in their careers. 
"I try to tell them it does open doors, where if they don't take math it can close them. I've tutored several adults that have had to go back to school and take math to get their degree. And they always say, 'This is so much easier than it was in high school. Did it change?" And I say no, not really, (it's) because they're motivated," Ambrose said.
"A lot of kids will come back and tell us math is one of the things that they use when they went to school or trade school, or it just helped them think later on."
She said one of her great rewards has been when those students began to understand and appreciate the subject matter. 
And then there are those who take to the topic right away. Ambrose pointed to several 2023 VUHS graduates who are going into engineering well prepared.
"They'll eat it right up. Luckily you can take a lot of math here. We go up through calculus, and with dual enrollment and early college they can go and take college courses in math we don't offer. And they can research stuff online that before would be a lot harder," she said. 
That technology has changed how math is taught, Ambrose said, and largely for the better. With modern technology, the focus has changed from memorization and calculation to creating a larger understanding of mathematical processes through "conceptual thinking" and, essentially, she said, learning how to learn. 
"I told the kids when we started there were no computers. We didn't even use scientific calculators then," Ambrose said. 
"You start out with a concept, and then you get into the actual skills and applications, doing equations. You get the big idea, and then you say to actually fulfill this you have to get deeper into the math. We never memorize anymore. It's unrealistic to think you're going to make a kid memorize the quadratic formula when they can google quadratic formula … They've got to think about what they're doing, and they still have to come through with some process and solving. It's like a puzzle you have to think through."
OVER THE YEARS
One real career highlight was seeing her children going through the Vergennes schools. Ambrose gave birth in 1997 to triplets April, Dana and K.C., all of whom now live and work in the Champlain Valley — April as a teacher at VUES. Nancy Ambrose worked part-time until the three entered kindergarten at VUES. 
"People said, 'Are you ready to have triplets?' I said sure. You don't know it until you're in it. It's kind of like teaching. You don't know how much work it is until you're really in it," she said.
Then she got to watch them grow and mature and participate in sports and music.
"I enjoyed having my kids in the school system. People kept an eye out for them," Ambrose said.
She and the three children celebrated milestones together: Ambrose received her master's degree at the same time they finished at VUES. "They went from sixth to seventh, and I went from a bachelor's to a master's," she recalled. 
She was also a class advisor for their class and shared in many events with the triplets afterward at VUHS, "the senior walkathon, the prom, the winter ball, and all their sports." And, of course, she said, "When they graduated was huge."
Ambrose also said what she will miss about her job.
"The kids. They keep you young. They're funny. They're really good kids overall. They look out for each other. They look out for you," Ambrose said. "You can't do this for 43 years if you don't love it, and every year it's different."
Not seeing her longtime colleagues on a daily basis will also be difficult, she said. 
"I will miss them terribly. They've been another family, and it's been so many years. People have come and gone, and there's still that core group: Janet (Kepes) across the hall, Lynn (Kayhart) next door, Kristine (Kirkaldy) down the hall," she said. "We all take care of each other. It's a good group to work with."
All that said, Ambrose said it's time for a new chapter.
"The Memorial Day weekend I said this is the last holiday weekend I'm going to have to worry about if I've planned for Tuesday, if I've corrected the right papers, if I've made the emails to parents, or if I've did whatever it was. That's when I went, 'I'm not going to miss that.' That was a big aha for me," she said.
Ambrose has no intention of moving away: "Vermont is a great place to live. So why would I go anywhere else?" 
She does plan to spend more time in her garden and with family, but will also look for part-time work: She will see what's out there and could be enjoyable while supplementing her well-earned pension.
"I haven't made any definite plans. I'm hoping that something falls in my lap, and I'm going to go, 'That will be perfect for me to do,'" Ambrose said. "I do not want to bring any work home. That's No. 1."
More News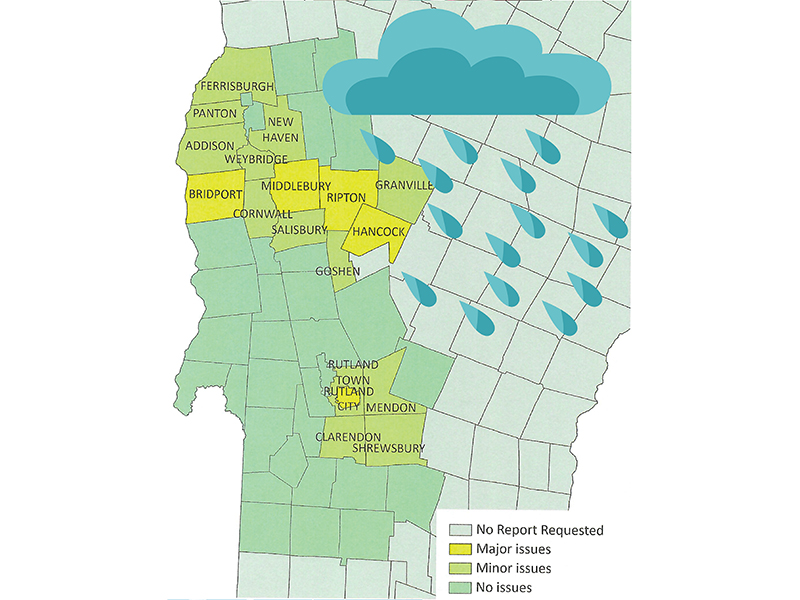 Local towns may get federal money to pay for more than a million dollars in cleanup and re … (read more)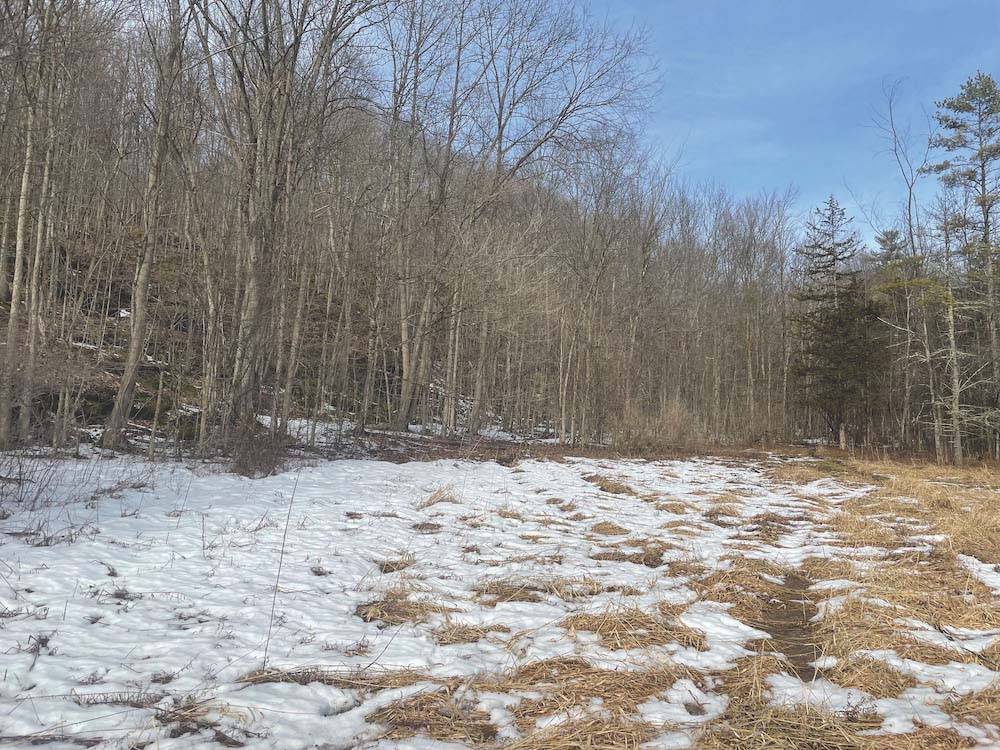 The Vermont Fish and Wildlife Department is putting $566,667 in grant money toward conserv … (read more)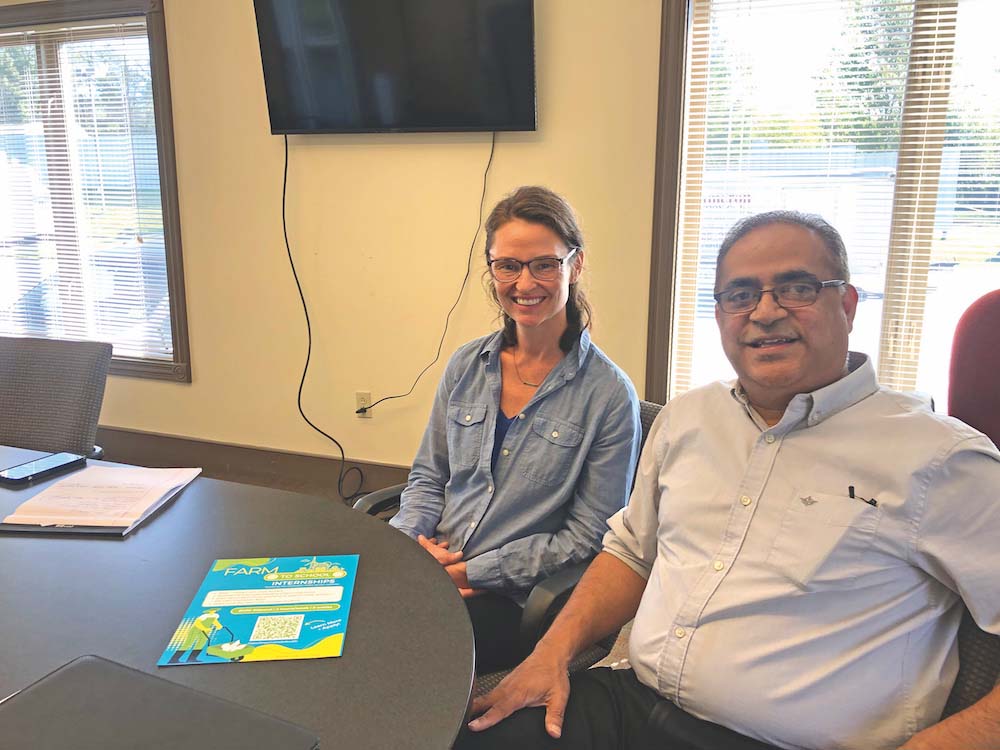 Like most things, the future of agriculture in Vermont lies in the hands of younger genera … (read more)