Graduation: MUHS grad excels at balancing two cultures
MIDDLEBURY — Camila Blanco called herself a "typical nervous freshman" when she first crossed the threshold of Middlebury Union High School four years ago.
"I was trying to figure out where I belonged, who my friends were, figuring out classes, teachers and getting used to the whole high school experience," the newly minted 2023 graduate recalled during a recent interview.
But Blanco's perseverance and accomplishments would become anything but typical.
Now 18, Blanco carried — and continues to carry — the hopes and dreams of her parents, who were among the first Central American couples to emigrate to Vermont as part of a migrant worker phenomenon that has raised incoming families out of poverty, while providing critical labor for the state's dairy farms.
Blanco — an only child — will soon become the first generation of her family to attend college. She'll be entering Tufts University this fall en route to what she hopes will be a career as a lawyer.
Her matriculation to Tufts has been well-earned not only through hard work in the classroom, but also through good deeds in the community. She's served as a volunteer receptionist at the Open Door Clinic, which offers free health care to uninsured and under-insured people — including virtually all of the county's migrant worker population.
Blanco has one foot in the classroom, the other in the local Latin community, where she's become a much-valued translator and the embodiment of the American Dream for a population that continues to see the U.S. as the land of opportunity.
"It's fun and it's difficult to navigate these two different worlds, to memorize the customs of the two worlds, the languages, the different people," she explained. "It's interesting to see, to be a part of, and to have grown up in, two different worlds.
"The green, white and red, and the red, white and blue — it's interesting to juxtapose and realize there are different things," she said.
Blanco has been a veritable "triple-threat" at MUHS. In addition to having been a great student, she's been an accomplished violinist (a Vermont youth regular who's been playing since she was three) and a seasoned actor-singer in the MUHS musicals.
Music has always been a tender refuge for her — particularly during the quarantine days of COVID.
"During my freshman year, I was doing a lot of violin," she said. "It's how I entertained myself. I love music; it's my number-one hobby and passion."
Members of the class of 2023 had the dubious distinction of having to deal with COVID restrictions during the first three of their four years at MUHS. The pandemic hit during March of 2020, just as they had become established in their high school routines. The ensuing few years brought remote learning, a hybrid schedule and seemingly endless masking and social distancing.
Like other members of her class, Blanco justifiably feels the pandemic robbed her of a "conventional" high school experience.
"Yes, I do feel cheated," she said candidly. "I grew up expecting… to go to football and basketball games with friends, go to the assemblies and pep rallies. We sort of didn't get that until this year. I sort of expected — almost all the way up through middle school — for my high school years to be something out of 'High School Musical.'"
But she's happy she did get a happy high school ending and acknowledges that "no one could have seen (the pandemic) coming."
Blanco had the extra challenge of blending into a school population that's not as racially or ethnically diverse as in other parts of the country. She recalled being the only student of color during some of her elementary years at Salisbury Community School, a situation that fortunately changed somewhat as she got into high school.
"It definitely wasn't easy, but it was interesting," she said.
'EXTRA SUPPORT SYSTEM'
Blanco helped create a BIPOC Affinity Space at MUHS, a place where students of color can periodically go to associate, support each other, and share common stories. It's a space that will be part of Blanco's legacy at MUHS.
"If anything, it sort of builds community, makes you realize you're not alone," she said. "It's an extra support system."
And while many of her classmates came from more affluent homes with parents who could help them navigate the college-application process, Blanco had to become the primary author of her own success.
"I definitely had to fend for myself more. I talked to teachers and needed more help," she said. "If anything, I've learned to advocate for myself more."
That said, her parents are among her top role models.
"They've always advocated for me, loved me, taken care of me and done everything they could for me," she said. "My parents always told me, 'You need to go to college, you need to study, put your nose to the grindstone and work hard, because that's what we came here to do.'"
Words of wisdom that Blanco has taken seriously — and she hopes they will resonate with future emigrant children. She realizes she's one of the first homegrown Mexican American students to graduate high school here and move on to college.
"It's nice to help create that pathway for future, young Mexican American kids growing up here in Addison County," she said.
More News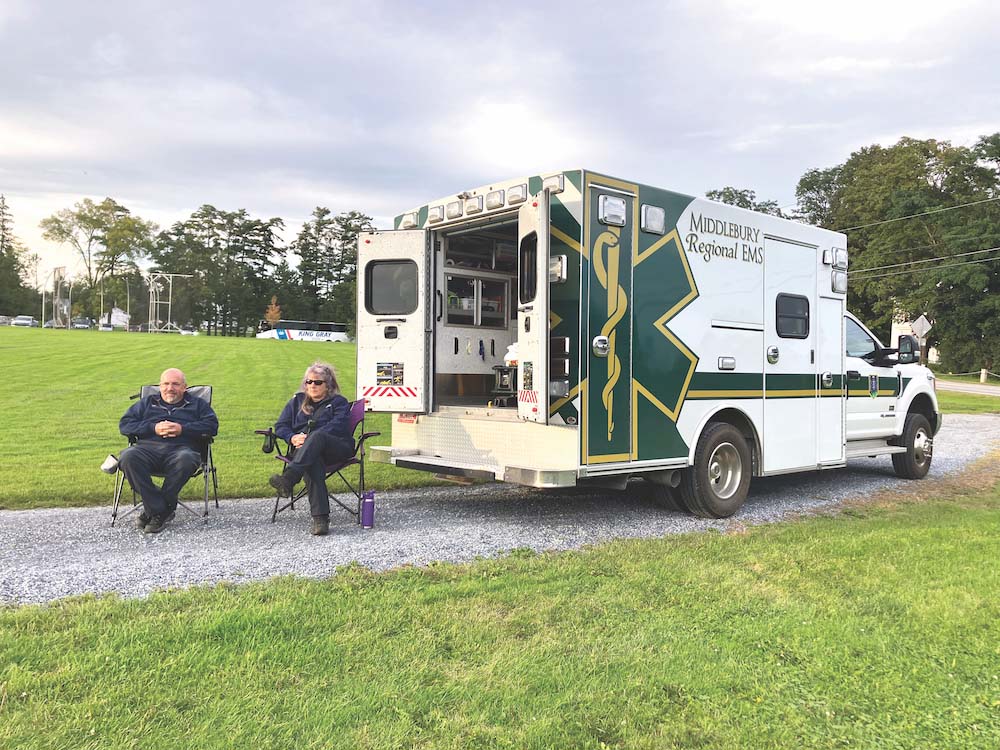 Middlebury Regional Emergency Medical Services wants to eliminate its annual Town Meeting … (read more)
Middlebury police are investigating the death of a Middlebury College junior and say the p … (read more)
Vergennes resident Margaret Clifford offers nearly a century of recollections, from losing … (read more)