Vergennes Police Log: Stops focus on 'buckle up'
VERGENNES — With a few days still remaining in the effort, Vergennes police had between May 22 and June 4 conducted 96 traffic stops between May 22 and June 4 in a county-wide "Buckle Up" campaign. 
Police Chief Jason Ouellette said many of the vehicles pulled over were traveling within city limits, but many were also stopped elsewhere around Addison County in a cooperative effort put together by Vergennes officer Mark Stacey, who is also the Addison County Highway Safety Coordinator. 
Also participating in the campaign were the Vermont State Police, Addison County Sheriff's Department, and Bristol and Middlebury police departments. 
In other action between May 22 and June 4, Vergennes police conducted 24 patrols in cruisers and five on foot, two property watches, and two VIN inspections; responded to five false alarms and one false 911 hang-up call; fingerprinted six job applicants; and also:
On May 22 cited Anthony Booska, 42, of Vergennes for retail theft for allegedly taking hair clippers and cologne from Kinney Drug Store. Police also later issued Booska a no-trespass order on behalf of the pharmacy.
On May 24 made the first of two recent visits to a Panton Road resident to check on the person's welfare; efforts to work with social service agencies to help the individual are ongoing, police said. 
On May 27:
• Dealt with a Main Street premises found unlocked during a foot patrol.
• Mediated a custody dispute at a Hillside Acres residence. 
• Backed up the sheriff's department at a traffic stop on Route 22A in Panton; police said three drivers had allegedly exceeded 100 mph.
• Notified the Vergennes Area Rescue Squad of a medical emergency in the Comfort Hill area after receiving a 911 call.
• Looked unsuccessfully for a man who got out of his car in the Kinney Drugs drive-through and reportedly started yelling and banging his head against a wall.
On May 28: 
• After receiving a complaint, asked the owner of a parked trailer impeding traffic on South Maple Street to move it. 
• Worked with Valley Vista administrators to help a patient leaving the rehab program find a ride. 
On May 29 dealt with a minor two-vehicle accident on South Water Street.
On May 30 took a report of a minor two-vehicle accident in a Monkton Road parking lot.
On May 31 were told a vehicle had almost struck a pedestrian in a West Main Street crosswalk and that its driver made a rude gesture at the pedestrian when the pedestrian yelled to complain. Police could not find the vehicle, and the pedestrian could not supply a plate number. 
On June 1: 
• Helped the victim of credit card fraud report the case to federal authorities. Police said a resident's card number was charged with $300 of purchases. 
• Directed traffic for two hours until a tractor-trailer unit that had tried and failed to navigate the intersection of North Maple and North streets could be moved. 
On June 3:
• On behalf of the man's mother, put out a national alert for an individual said to have mental health issues who was last seen by family members in Vergennes a year ago.
• Helped state police by responding to a family fight on Walker Road in Ferrisburgh.
On June 4:
• Responded to a complaint of a possible counterfeit $10 bill being passed at a city business and determined it was simply an older bill. 
• Took a false report of a dog being stolen from a local business; police said the call came from a New York resident who had mental health issues.
• Were told a flower box on the Otter Creek bridge had been flipped over. 
• Helped a confused elderly woman on South Water Street find a family member. 
More News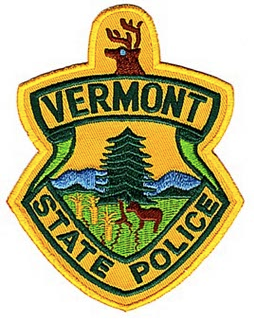 Police have not yet determined whether they will charge a youth in the killing of a Waltha … (read more)
A Vergennes police officer was the first law enforcement official to respond to a home on … (read more)
Vermont State Police operating out of the New Haven barracks dealt with two violent incide … (read more)