Summer Guide: Get out and enjoy farmers markets
ADDISON COUNTY — While you are out and about this summer enjoying some fun in the sun, you are likely to work up an appetite. Fortunately there are plenty of farmers market in the area that are great in several ways.
You can get locally grown food that is extremely fresh — some of it picked in the field within a day or two of when you get it to your dinner table. Fresher food is often tastier food, so that special recipe you've been wanting to try will come out even better.
Shopping at a farmers market also lets you support a local business. This supports our Vermont friends in neighbors, supplies jobs for local people, and keeps your money circulating in the local economy. These are all wins on the socioeconomic front and don't even take into account the fact that buying locally produced foods cuts down on the environment degradations inherent in buying foods that are transported from across the country or half-way around the world.
Plus visiting a farmers market can simply be fun. It will get you out and take a walk and maybe enjoy some live entertainment.
Middlebury has two kinds of outdoor markets during the summer. On Saturdays there is the traditional farmers market in the VFW parking lot with fresh produce, maple syrup and some local crafts. For the second summer, on Thursdays look for the Midd Summer Market in downtown Middlebury. This market hosts a variety of vendors each week including local artisans, growers, producers and makers. 
Here is a list of where to find our local outdoor markets this summer:
Mondays
Bristol Farmers Market
June 5-Oct. 9, 4-7 p.m. 
On the Town Green 
Thursdays
Vergennes Farmers' Market
June 15-Oct. 5, 3-6:30 p.m. on the City Green
Chris Reck | [email protected] | 802-233-9180
Midd Summer Market
June 1-Aug. 31, 3:30-7:30 p.m. 
Fountain Park, Downtown Middlebury 
Fridays
Brandon Farmers' Market
June-early Oct., 9 a.m.-2 p.m.
Central Park off Route 7
Saturdays
Middlebury Farmers' Market
May 6-Oct. 28, 9 a.m.-12:30 p.m.
VFW Parking Lot, 530 Exchange St. 
*Accepts EBT and Debit Cards
More News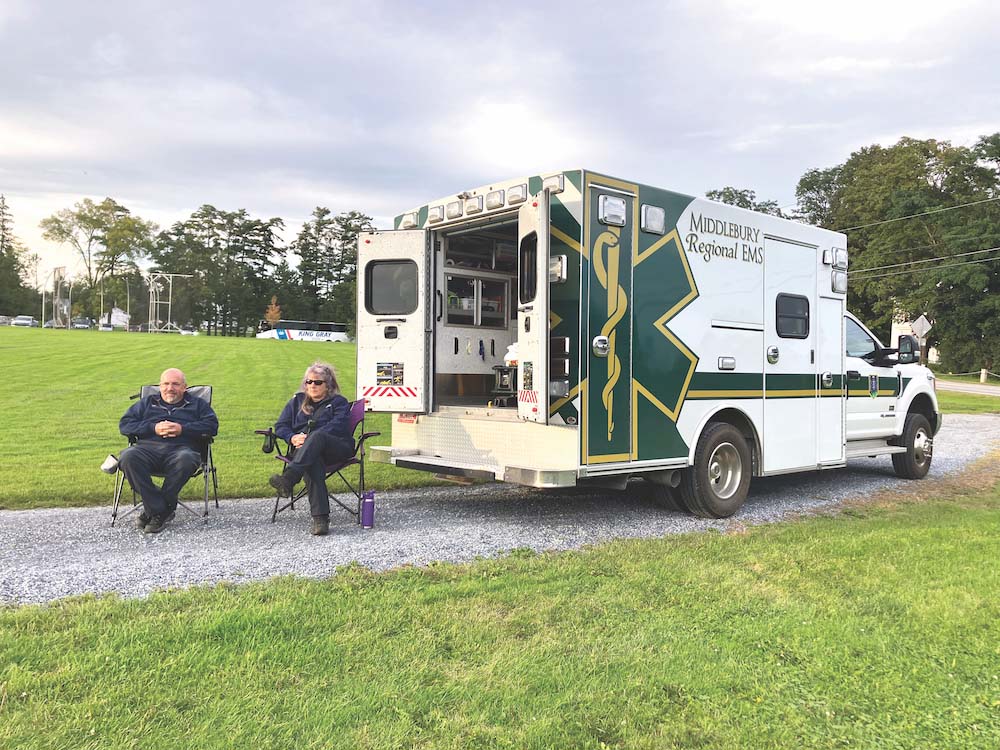 Middlebury Regional Emergency Medical Services wants to eliminate its annual Town Meeting … (read more)
Middlebury police are investigating the death of a Middlebury College junior and say the p … (read more)
Vergennes resident Margaret Clifford offers nearly a century of recollections, from losing … (read more)