Karl Lindholm: Vic Power & Piper Davis: Should have been first!
Most baseball fans of a certain age in Vermont favor either the Red Sox or the Yankees, in fairly even numbers, it seems to me. 
The Red Sox, of course, are the much better team — that is, if you consider success to be based on championships won, as the Sox have four World Series titles in this century, the best record in all of baseball, and the Yankees have but two. 
(If you want to be picky and go all the way back to the last century, the Yankees do have 25 additional World Series wins. The Red Sox had five in the 20th century, including in the first World Series in 1903, but none after 1918. We'll not go into the sale of Babe Ruth to the Yankees in 1920 and the ensuing Curse.)
One thing the Red Sox and Yankees had in common, historically, was a reluctance to sign dark-skinned players after the historic breakthrough in 1947 of Jackie Robinson with the Dodgers and Larry Doby with the Indians. 
The Red Sox, famously, were the last team to sign a Black player to a major league contract, infielder Elijah "Pumpsie" Green, in 1959. Twelve major league teams had Black players on their rosters when the estimable Elston Howard took the field for the Yankees on April 14, 1955.
Howard played the outfield and first base as well as catcher and had a very good career indeed. He played in 10 post-seasons, won four World Series Championships, and was American League Most Valuable Player in 1963, the first Black player to win the AL award. 
Dodgers president Branch Rickey argued that his main motivation in integrating his team was to win. He called Negro League players the "greatest untapped reservoir of baseball talent." And win the Dodgers did with an influx of great Black players (Robinson, Roy Campanella, Don Newcombe, and others) — and so did their National League rivals just across the Harlem River, the New York Giants (with Willie Mays, Monte Irvin, Ray Thompson, et al.).
The powerhouse Yankees did not have the same competitive urgency and were slow to include Black players on their Major League roster. In 1950, they signed both Howard and another dark-skinned prospect, 23-year-old Vic Power from Puerto Rico, who was tearing it up for Drummondville (Canada) in the independent Provincial League.
By nature, Howard was reserved and self-effacing; Power was outspoken and effervescent, both on the field and off. He was a brilliant fielder, playing mostly first base, with a flamboyant style of scooping low throws. Power was called by his Drummondville manager, "the greatest young prospect I've ever seen."
From 1951-53, Power played three years of AAA ball in Syracuse and Kansas City, batting .294, .331, and .349. Instead of bringing him up to the big club, the Yankees shipped him off to the Philadelphia A's who had integrated the year before.
Once given the chance, Power had an excellent major league career. He played for five different MLB teams in 12 years, earning seven Gold Gloves and playing in four All-Star games. He finished with a solid .284 lifetime batting average.
To the Yankees, Power's great flaw was that he was not their type. In addition to his flashy play, he dated the women he pleased, Black — or white, and that was not the way of the Pinstripes. 
Power could flash a sarcastic wit. When he was told this predilection was affecting his status with the Yankees, he said, "I didn't know white women were that bad. If I knew that, I wouldn't go out with them," and when he was informed by a waitress in a restaurant in Little Rock, Arkansas, that they didn't "serve Negroes," he responded, "That's all right, I don't eat them."
Most Boston fans are aware that the Red Sox had first crack and both Jackie Robinson and Willie Mays, and whiffed, thereby consigning themselves to mediocrity throughout the '50s. They lacked the most crucial attribute to make the team: white skin. We can only imagine the Red Sox with Willie and Jackie alongside Teddy Ballgame. 
The Red Sox's Pumpsie Green had little of the ability of Howard and Power. Lorenzo "Piper" Davis, many believe, should have been Boston's first Black player. He was a veteran of Negro League and independent baseball when the Red Sox signed him in 1950 (he was 32) to a minor league contract for $7,500 and assigned him to Scranton, their AA franchise. 
He was promised another $7,500 if he were still on the club on May 1, but Red Sox General Manager Joe Cronin released him, citing "economic conditions," despite the fact that he was batting .333 and leading the team in BA, RBIs, and homers.
Piper Davis was born in 1917 in Piper, Alabama, near Birmingham (hence his nickname) and played professional baseball for 24 years throughout the U.S and Canada, Mexico, Venezuela, Puerto Rico, and the Dominican Republic. From 1942-48, he played for the Birmingham Black Barons of the Negro American League, mostly at first or second base, and batted .310 over seven seasons. He was selected to play in four East-West Negro League All-Star Games.
Davis was the Black Barons' player-manager in 1948 when the team played in the last Negro League World Series (losing to Pittsburgh's Homestead Grays). On the Barons that year was 16-year-old Willie Mays. Destined for greatness, Willie benefitted mightily from the mentorship of Piper Davis: "He was a warm man," Willie said in his autobiography, "and everyone respected him."
A rangy 6'3", Piper was also a terrific basketball player and played for the Harlem Globetrotters in the winters of 1943-46 and then again in the early 1950s. In retirement, he scouted for the Detroit Tigers and St. Louis Cardinals between 1968-85. 
Thus ends today's lesson, students of baseball history and American culture. Jackie Robinson is indeed the hero, the protagonist, in baseball's integration story, but it is a book with many chapters.
Thank you for your attention. 
Class dismissed. 
—————
Karl Lindholm, PhD., is a retired dean and faculty member at Middlebury College. He teaches the course "Segregation in America: Baseball and Race" in the American Studies Program at Middlebury. He can be reached at [email protected].
More News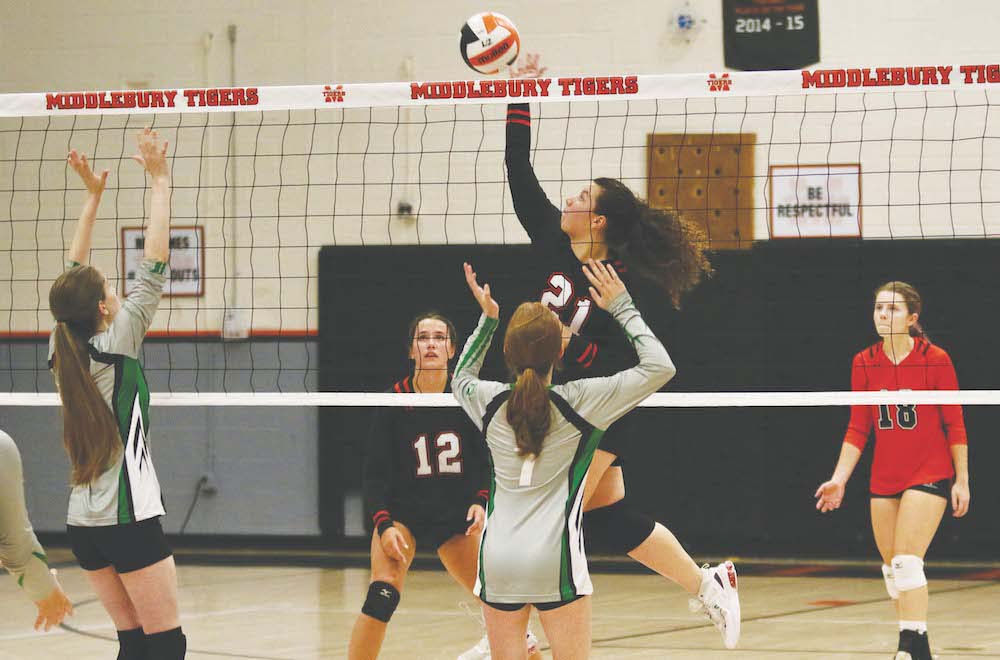 The first-year Middlebury Union High School girls' varsity volleyball team continued its r … (read more)
Soggy conditions didn't slow down Middlebury runners noticeably at a cross-country meet ho … (read more)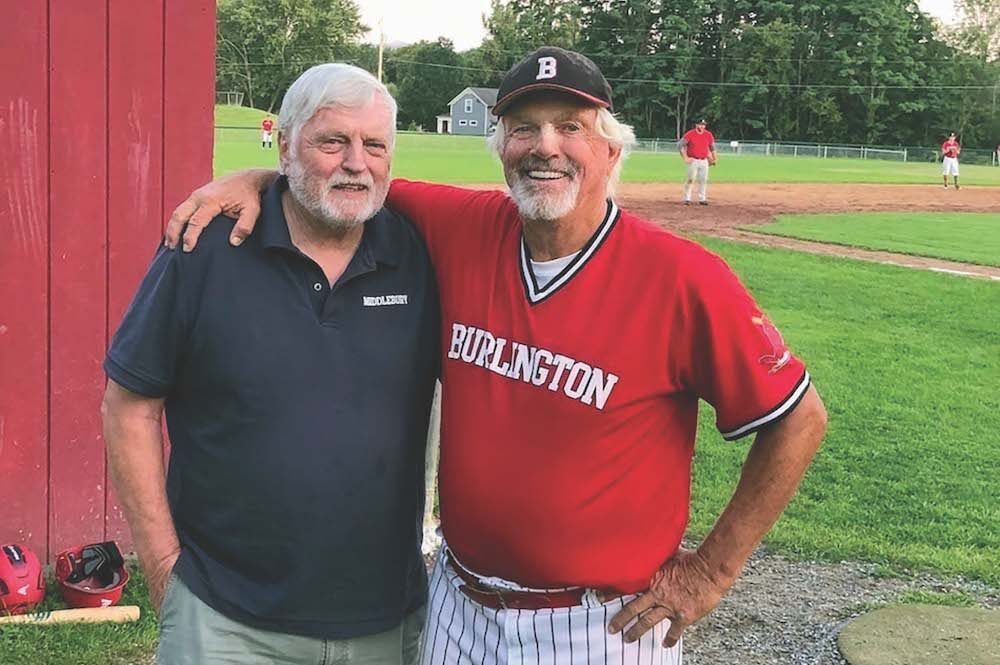 I gave Bill Lee a call last week, hoping he was at his home in Craftsbury and we might arr … (read more)