Panther women's lax completes historic run
SALEM, Va. — The NCAA Division III women's lacrosse tournament this year might just as well have been called the Panther Invitational. On Sunday the Middlebury College team completed its romp through the brackets by dismissing Gettysburg, 17-9, in the final in Salem, Va. 
The Panthers outscored their two final four opponents by a collective 39-22 and were not seriously challenged in either game. Their toughest NCAA test came from NESCAC foe Colby in a quarterfinal the week before in a 12-7 win. That five-goal margin of victory was the 23-0 Panthers' smallest of the spring. 
Overall, this season Middlebury outscored its opponents by 409-158, or 17.8 goals to 6.9 per game, while playing 13 games against NCAA tournament teams, including during the tournament itself. They also set a NESCAC tournament goal-scoring record, and their 23 wins is a program highwater mark. 
Technically, the 2023 title is the program's third straight: The defending NCAA champion Panthers did not compete in 2020 or 2021 due to the COVID-19 Pandemic. It is also the program's ninth overall and fourth since Coach Kate Livesay took over the program in 2016. The former Middlebury Union High School and Panther standout now has a 128-11 record leading the Panther program. 
In Sunday's final, Gettysburg (18-5) hung with the Panthers for one quarter: The Diplomats trailed by only 3-1 after 15 minutes as their goalie, Gill Cortese, made several of her seven saves early on. Still, Middlebury goals by Hope Shue (the first of her seven), Nike Mormile (the first of her three) and Susan Rowley (from Anna Spehr) outpaced the one from Gettysburg's Jordan Basso. 
Critically, Middlebury kept winning draws in the second period. The Panthers won 19 of 29 for the game, earning a significant possession edge. Middie Caroline Adams took and won 12 of them herself during the game. Her work in the second quarter helped Middlebury go on a 4-0 run to take charge, with goals from Shue, Spehr, Jamee Numan and Shue again to make it 7-1 at 6:45 of the period. 
Gettysburg then showed a little life with goals from Julie Breedveld and Julia Daly, but Mormile buried a cross-crease feed from Maggie Coughlin a second before halftime, and the Panthers led by five, 8-3, at the break. 
Out of the break, Mormile and Adams scored in the first 2:40. Daly cut the lead to 10-4, but Shue soon tossed in two more, and at 12-4 it was only a matter of time. At one point in the fourth the Panthers led by 10 and the running-time mercy rule was invoked before the Diplomats netted a few late scores. As well as Shue's seven and Mormile's three goals, senior Jane Earley scored twice despite being the focus of the Diplomat defense. Adams and Spehr each had a goal and an assist, Coughlin assisted two goals, and Numan, Rowley and Emma Inouye finished with a goal apiece. Senior Erica Barr led the defense by causing seven turnovers and scooping five groundballs. Senior goalie Annie Enrietto could count some tough stops among her five saves. 
The Panthers earned an edge in every stat: As well as winning more draws, 19-10, they outshot the Diplomats, 37-19; picked up more groundballs, 19-15; and had fewer turnovers, 17-19. 
Shue, whose seven goals on Sunday gave her the program single-season record with 83, was named the tournament's Most Outstanding Player, and Earley, Adams and Barr joined her on the All-Tournament Team. 
In Friday's semifinal the Panthers dismissed Franklin & Marshall, 22-13, taking a 12-5 halftime lead and cruising from there. Middlebury's multiple goal scorers were Earley (five), Shue (four), Coughlin and Spehr (three apiece), and Caroline Messer and Kelcey Dion (two each). Shue added three assists, and Earley, Coughlin and Dion each had two helpers. Enrietto made six saves, and Alyssa Moran stopped eight shots for F&M (18-5).
It is unlikely anyone would bet against the Panthers returning to the title game in 2024, although the only three seniors who graduate will be missed: Earley, Barr and Enrietto. 
More News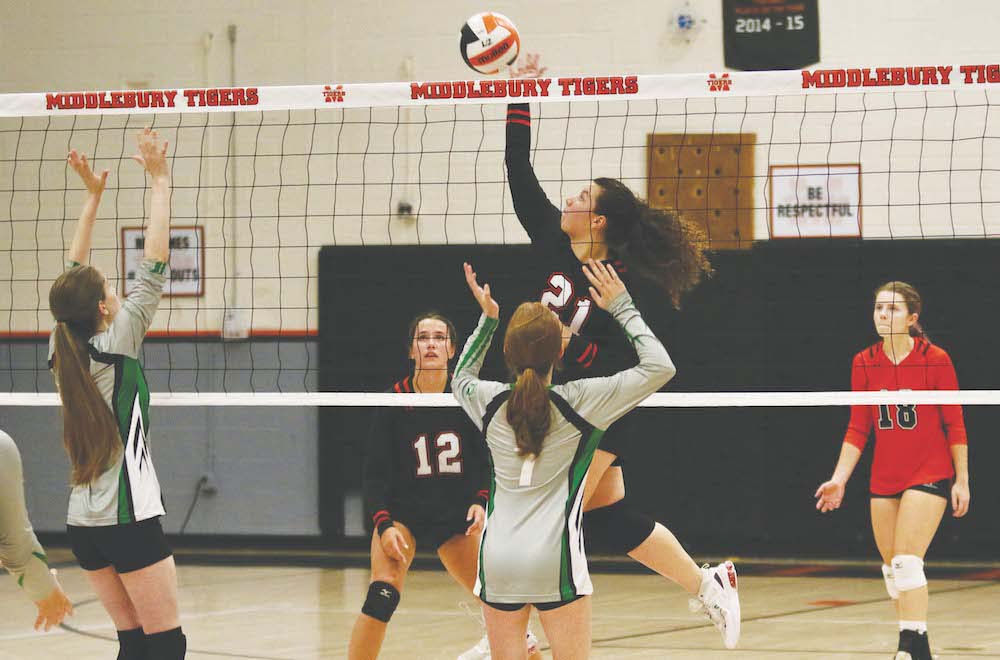 The first-year Middlebury Union High School girls' varsity volleyball team continued its r … (read more)
Soggy conditions didn't slow down Middlebury runners noticeably at a cross-country meet ho … (read more)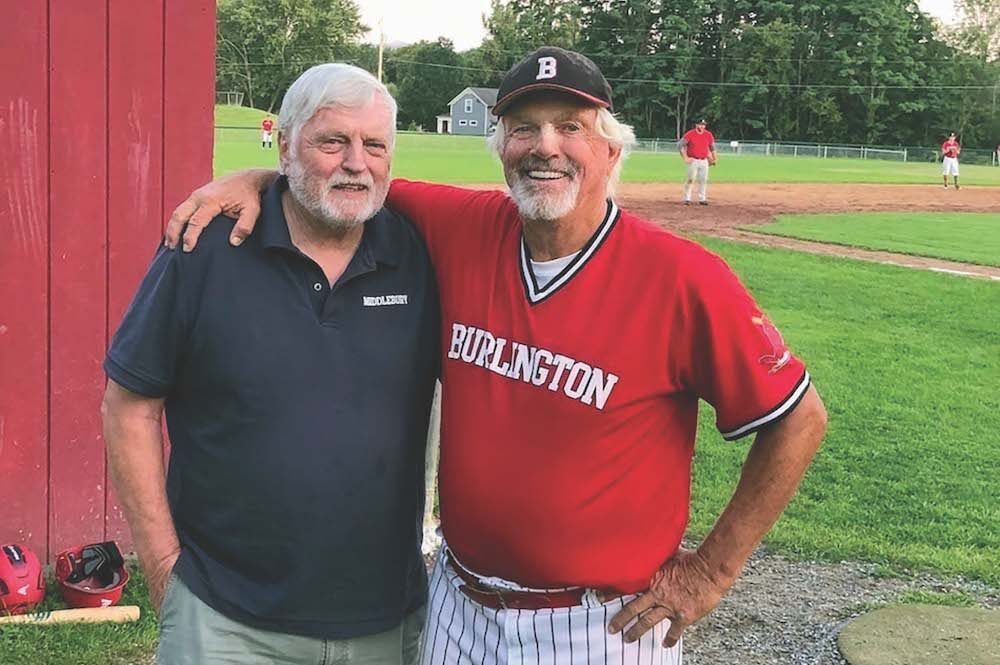 I gave Bill Lee a call last week, hoping he was at his home in Craftsbury and we might arr … (read more)