MUHS girls' lax opens on the road
MIDDLEBURY — The Middlebury Union High School girls' lacrosse team was awarded the No. 10 seed for the Division I playoffs and was set to visit No. 7 Burlington for a first-round Division I playoff game on Wednesday.
The Tigers left for that trip with a 4-10 record that includes three wins in their final six regular season games. Their earlier win was an 8-5 victory at Burlington.
If they prevailed at Burlington again on Wednesday, they'd next travel to take on No. 2 Champlain Valley in a Friday afternoon quarterfinal. The Redhawks have defeated MUHS twice this spring. 
The Tigers concluded their regular season this past Saturday with a 7-6 victory over visiting St. Albans. Lia Robinson led the attack with three goals and assist, Ronan Young scored twice and set up a goal, and Kenyon Connors scored twice. Nora Wootten chipped in two assists, and Erin Sears assisted one score. Ava Schneider backstopped the win with five saves.
More News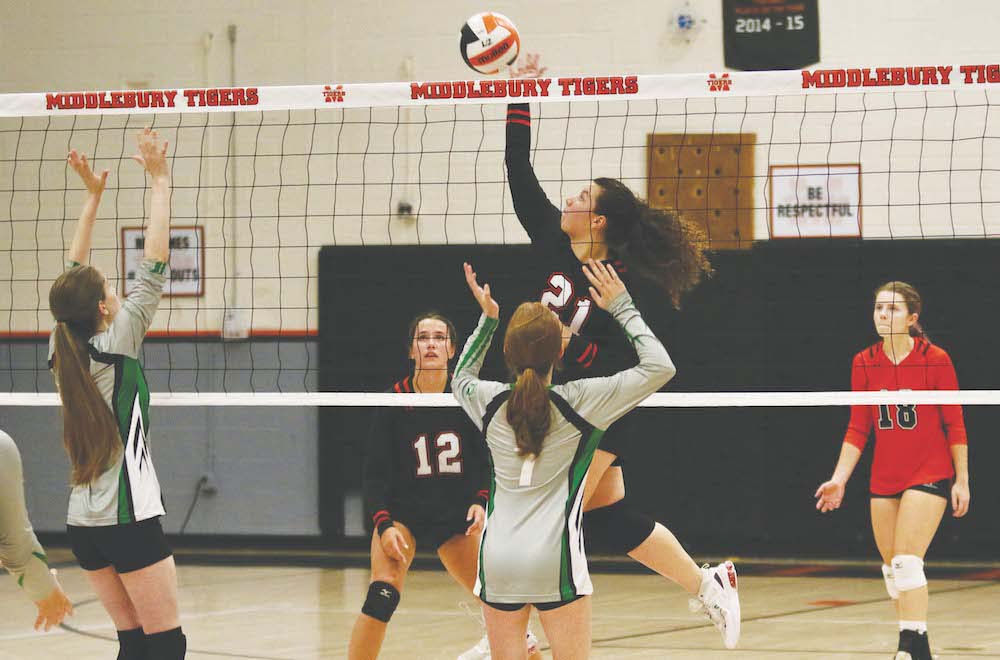 The first-year Middlebury Union High School girls' varsity volleyball team continued its r … (read more)
Soggy conditions didn't slow down Middlebury runners noticeably at a cross-country meet ho … (read more)
I gave Bill Lee a call last week, hoping he was at his home in Craftsbury and we might arr … (read more)