Climb into a book or up a mountain, you choose
Want to go to Guadalajara and experience tequila and mariachi music? How about heading out to climb a 14er in Colorado? Or maybe paddle the lakes and rivers of La Verendrye Provincial Park in Canada? Well chances are, for all those adventures you'll need a guidebook. 
Guidebooks can be handy lil' things! They help you find your way, tell you the best places to eat, stay and play, and even give you warnings and tips to avoid disaster… hopefully.
Addison County friends Michele Hernandez Bayliss and Dean Ouellette have produced a marvelous guidebook "Climb Every Mountain" for Falcon Guides, detailing "46 of the Northeast's 111 Hikes over 4,000 Feet." The duo will be presenting their book (which was published in mid-May) during the Ilsley Library's First Tuesdays series, on June 6, from 7-8 p.m.
The First Tuesdays series is a "new iteration of an old idea" said Ilsley Adult Services Librarian Renee Ursitti. "We have always had a policy that when an author has an idea to do something for the public, we give them access to the community room and as much help publicizing as we can."
When Becky Dayton, owner of The Vermont Book Shop in downtown Middlebury, came to Ursitti with the idea to host a meet-the-author event at the library, it was a natural fit. The monthly series highlighting local authors started in January this year with Dr. Jack Mayer's book of poetry "Entanglements: Physics, Love, and Wilderness Dreams." February brought Margaret "Peggy" Nelson (aka Jo Brunini) to discuss her new book "Never a Cloud," and Meg Madden brought "This is a Book for People Who Love Mushrooms" in March. Then Matthew Hongoltz-Hettling came to talk about "If It Sounds Like a Quack…A Journey to the Fringes of American Medicine," and last month Leslie C. Smith discussed "Spitfire: A Story of Adversity, Acceptance and Resurrection."
"We have a lot of local authors who have worthy books to share," Dayton said, adding that the calendar is now booked through the end of 2023 — with the exception of July because the first Tuesday falls on Independence Day.
Dayton outlined the rest of the lineup: "August's author is Brendan Buckley, a physician from the Northeast Kingdom who has written the story of one of Vermont's great small-town newspaper sports writers, Dave Morse, who passed away in 2015. In September George Bellerose of Weybridge will share images and stories from his book 'Portrait of a Forest: Men and Machine,' which is about Vermont foresters. In October, former Vermont poet laureate Sydney Lea and the poet-politician Marjorie Ryerson will read from their recently released collections. We will welcome up-and-coming writer Genevieve Plunkett, who will present and discuss her forthcoming novel, 'In the Lobby of the Dream Hotel' (Catapult), in November. And we'll close out 2023 in early December with Joe Roman, a UVM fellow and writer in residence at the Gund Institute for Environment, whose book, 'Eat, Poop, Die: How Animals Make Our World,' had such a catchy title that I just couldn't resist adding it to the calendar."
Refocusing on June, get ready for Hernandez Bayliss and Ouellette to wow you next Tuesday with tales of their incredible hikes and climbs throughout New England, New York and beyond!
"We hope to see a lot of friends, active hikers and armchair-hikers too," Hernandez Bayliss explained in an interview last week. "A lot of what we plan to cover in our talk is applicable to all hikers no matter their level."
Hernandez Bayliss and Ouellette plan to share lots of photos from their hiking adventures, share a brief history of how the trails on these mountains were developed, give an overview of equipment and safety, and, of course, there will be time for questions.
"We got to a spot where there was this wall of snow, and I remembered how I couldn't get over and I fell sideways into the snow. I remember getting up and looking at Michele and saying, 'I'm running out of gas,'" Ouellette said in an earlier interview with Independent Senior Reporter John Flowers for a story published in April. "There was a pause and our friend Mike said, 'And that's how your book should start.' And that got the juices flowing a little bit as to, 'We should do a book.'"
Hernandez Bayliss explained she originally wrote the book as a novel, but that the format changed when they agreed to do a guidebook. 
"Dean did all the maps and I did the narrative writing," Hernandez Bayliss said. 
In the introduction, Hernandez Bayliss and Ouellette explain the basics for understanding what it means to be a "46er":
"In our home state of Vermont, there are five 'high peaks' (defined as peaks over 4,000 feed)… There are 46 high peaks over 4,000 feet of elevation in the Adirondack High Peak region, and if you hike all 46 of them, you can apply to become an ADK 46er. At that point, you get to put a number after your name."
Ouellette is #7145W and Hernandez Bayliss is #7146W — the "W" means they hiked them all in the winter.
These two are not messing around — they are serious hikers and have the badges to prove it.
"I am competitive," Hernandez Bayliss said freely. "If there's a patch for that, I'm getting all the patches. My sense of competition definitely drives me and I love a view… I like hiking to get to the top of something."
"Just go out and do it," Ouellette said simply. "I like to have my name there with those who have made this accomplishment, but I also like to take my time."
An expletive-mantra that they both adhere to is "Just F—ing Do It."
"That's all there really is to say," Ouellette said smiling.
And it's worked. 
That mantra has brought Hernandez Bayliss and Ouellette up the 46 high peaks in the Adirondacks, the Northeast 111 (all the high peaks in Vermont, New York, New Hampshire and Maine), the 48 peaks in New Hampshire's White Mountains, and more. Ouellette is now working on completing the ADK Grid (hiking all 46 mountains in every month of the year. Hernandez Bayliss also completed (just last year) the "4K-a-day" challenge, where she hiked a 4,000 footer every calendar day of the year. Her final hike was on Camel's Hump. 
The stories are as endless as the steps, and Tuesday's author-talk will not disappoint. 
"I'm really looking forward to hearing Michele and Dean talk about their climbing partnership and the many, many summits they have conquered together," Dayton added. "After many years of hiking the same three to five mountains, I could use some inspiration to break out of my rut!"
Come get inspired, Tuesday, June 6, 7-8 p.m., in the Community Room at the Ilsley Public Library. There's also an online live-stream for those unable to make it in person. For more info on this free event, visit ilsleypubliclibrary.org/event/first-tuesdays. 
More News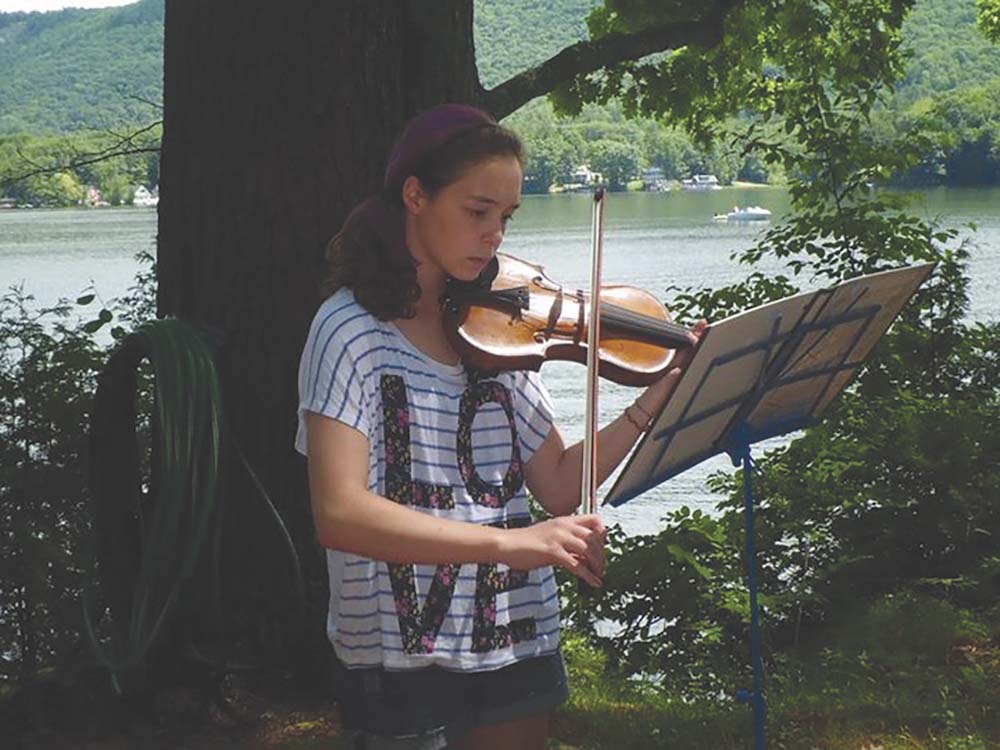 It's more than just band camp… it's Point CounterPoint. And this very special place, nestl … (read more)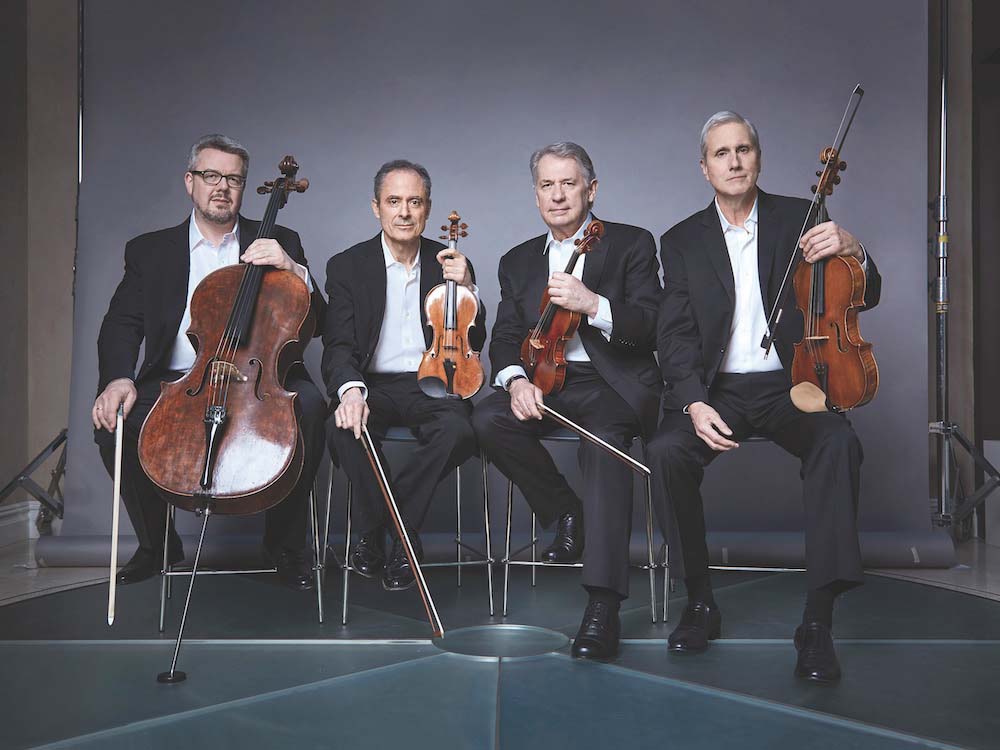 The Middlebury Performing Arts Series proudly opens its season with the legendary Emerson … (read more)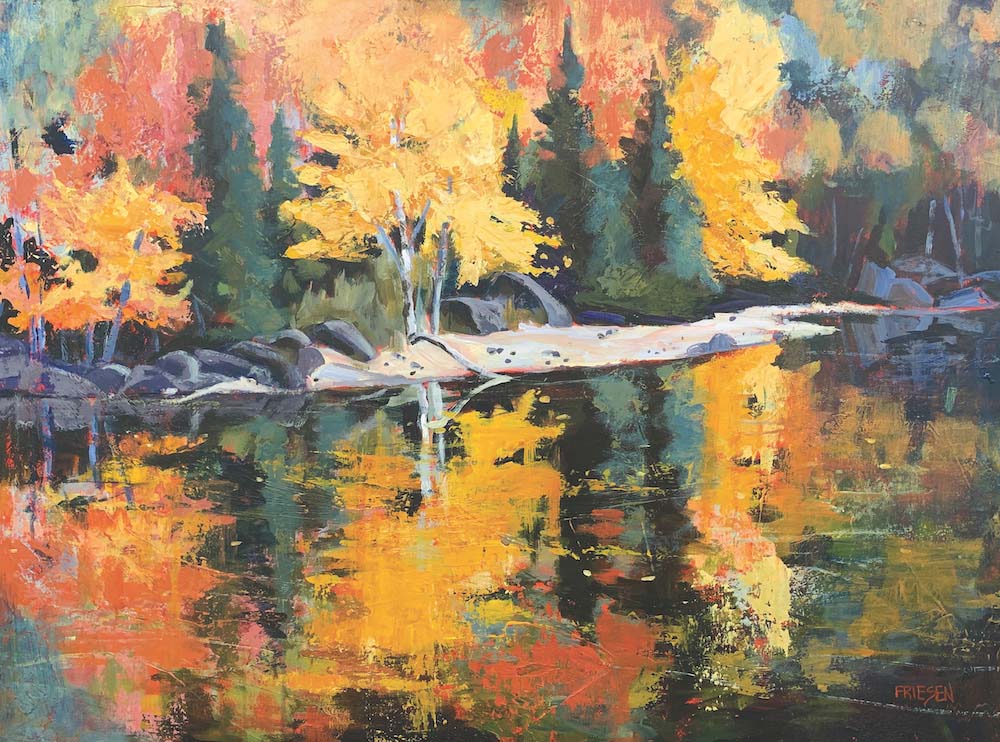 "Nature's Inner Light," a two-person exhibition featuring new work by Penny Billings and H … (read more)