Mittens for kids honor kindergarten teacher
BRISTOL — Every year throughout her more than four decades teaching at Bristol Elementary School, Mary Jane Broughton welcomed the winter season by making mittens for each of her students. Last month, a group of former teachers at the elementary school organized a community-wide effort to make mittens in memory of Broughton, who died in March at age 70. 
Each kindergartener at BES received a pair of mittens through the project. Broughton, who retired from BES in 2017, spent much of her time at the school teaching kindergarten. 
Casey Underwood, a current kindergarten teacher at the elementary school, said the drive was intended to honor the educator and how she cared for her students.  
"Mary Jane was an incredible teacher and special person. She loved working with young children and oozed love in her teaching craft. I feel fortunate to have learned from her, and her students were lucky to have spent their days with her," Underwood said. "She is very much missed by her colleagues and community, but within our community we have such wonderful, warm people supporting keeping her gift and memory alive."
The mitten drive was organized largely by a long-time colleague of Broughton, Karen McEachen, as well as other former BES teachers. Earlier this year, McEachen and other organizers placed signs in various Bristol businesses, soliciting the help of community members in knitting mittens for the elementary school's three kindergarten classes. 
Over the next two months, volunteer knitters from throughout Addison County contributed 42 pairs of mittens for the school's kindergartners. The mittens were distributed to students last month, with the help of former BES Assistant Principal Phoebe Barash. 
Barash read students "The Mitten," a wintertime story of woodland animals taking up residence in a boy's lost mitten, which Broughton read to her students every year. Barash also brought in the mittens her daughter received 33 years ago as a student in Broughton's kindergarten class and told the kindergarteners more about the woman being honored by the mittens. 
"We talked to the kids about Mary Jane being our friend," Barash said. "We just said that she was our friend and had done this for a long time and we were doing it to remember her."
After retiring, Broughton worked as a preschool teacher for two years and as a transitional coordinator between preschool and kindergarten, helping families and prospective kindergarteners prepare for the move into school. 
Underwood said a lot of this year's kindergarten students recognized Broughton from her various roles in the community. 
"When I showed them her pictures, some kids said, 'Oh I know Ms. Broughton,' or 'She was my brother's teacher,'" she explained. 
Underwood said the mittens were a hit among students. 
"(The students) were so delighted. They were excited, choosing their favorites and trading with each other. Some people decided to bring them home, some decided to keep theirs in their cubby in case they forgot a pair," she said. 
The effort was planned as a memorial for Broughton, and there are no current plans to make it a yearly project. Though, Underwood she hopes to keep the memory of Broughton alive through future mitten-making projects if possible. 
"I want to make it a tradition," she said. "Each year kindergartners receive mittens I'll be sure to share with them my gratitude and memory of Mary Jane."
More News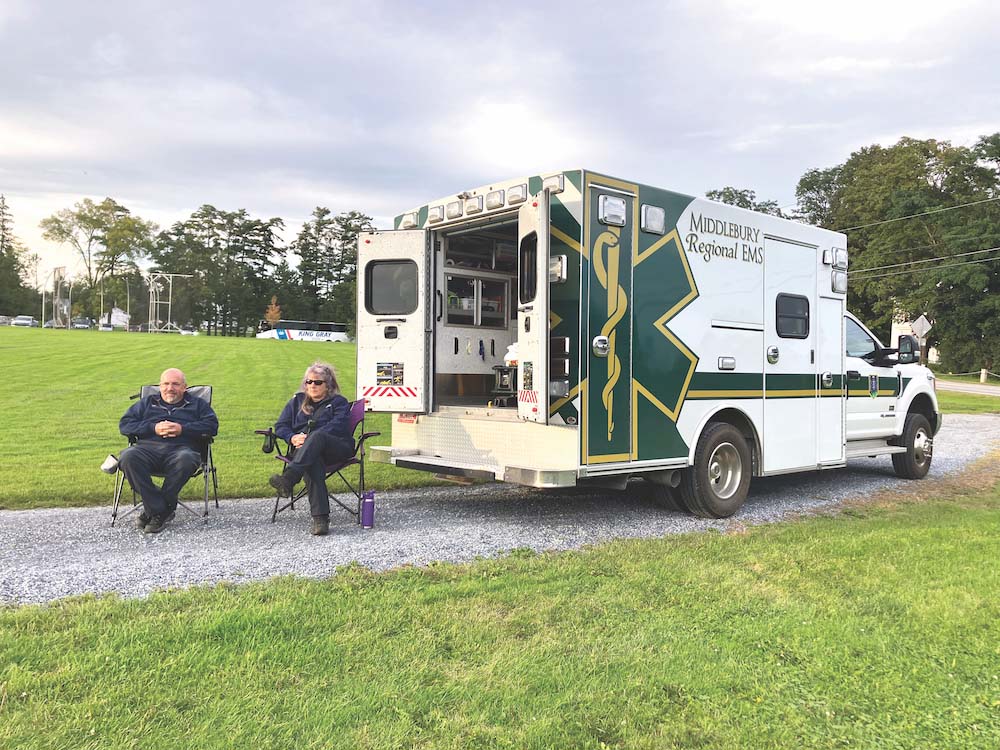 Middlebury Regional Emergency Medical Services wants to eliminate its annual Town Meeting … (read more)
Middlebury police are investigating the death of a Middlebury College junior and say the p … (read more)
In the course of her almost 101 years on Earth, Vergennes resident Margaret Clifford, bett … (read more)