Women's hoop drops season debut
MIDDLEBURY — Visiting Mount Saint Mary edged the Middlebury College women's basketball team on Saturday in the Panthers' opener, 68-61. 
The game was back and forth, and Middlebury trailed by just two, 51-49, entering the fourth quarter; but the Knights pulled away and outlasted the Panthers down the stretch. 
Mount Saint Mary opened the final frame with a 9-3 run to make it 60-52. The closest Middlebury came was with 3:33 remaining, when Panther guard Gianna Palli hit a three that cut the deficit to five (62-57). But the Knights hit late free throws to preserve their seven-point win.
Middlebury's Alexa Mustafaj led all scorers with 28 points, Emily Downer scored 14, and freshman Gabby Stuart debuted with 12 points and 12 boards. Shannon Phelan led three Knights in double figures with 14 points. Middlebury outrebounded Mount Saint Mary, 58-34, but turned the ball over 24 times and shot 30% from the floor.
More News
Tiger boys' cross-country team held off runners from Burr & Burton, VUHS and Mount Abe in … (read more)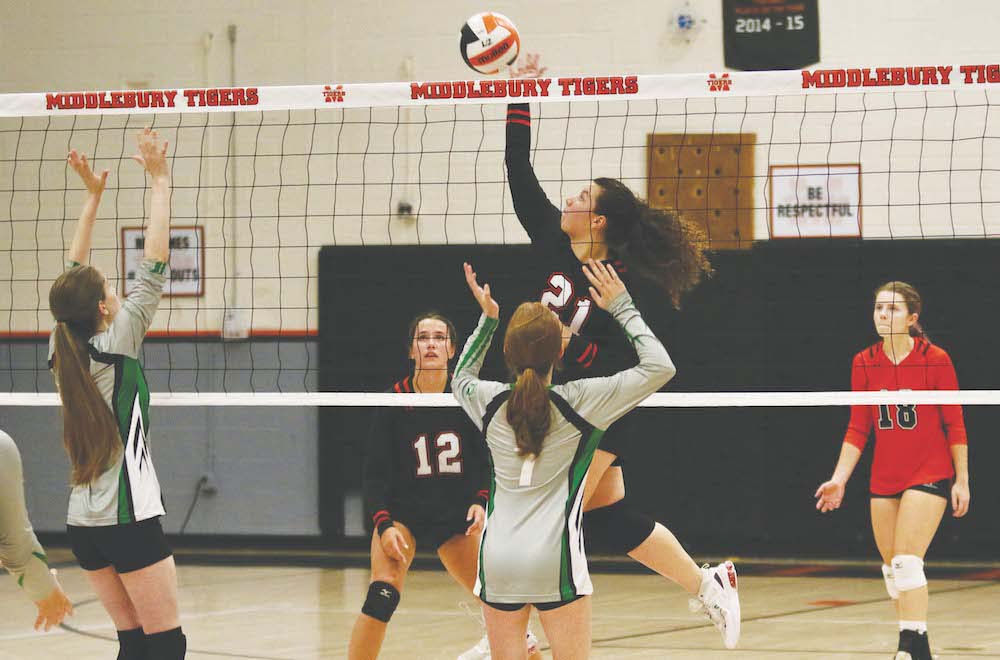 The first-year Middlebury Union High School girls' varsity volleyball team continued its r … (read more)
I gave Bill Lee a call last week, hoping he was at his home in Craftsbury and we might arr … (read more)