New bike track eyed for Midd Recreation Park
MIDDLEBURY — A group of area biking enthusiasts is gathering support and funding for a "pump track" — a small-scale course for people to gain riding proficiency — that is being planned for a spot in the Middlebury Recreation Park in between the swimming pool and nearby playing fields.
A pump track typically includes a man-made series of rollers and berms that form turns, dips and climbs that riders negotiate for a challenge on its own right, and also to allow them to become acclimated to off-road biking. 
The ultimate goal for the rider is to be able to complete the entire course without pedaling, using "pumping" motions, along with coordination and momentum.
No motorized bikes would be allowed.
The idea for a local bike pump track has been around for years, but it gained traction nine months ago, according to project co-organizer Erik Remsen. The ongoing COVID-19 pandemic prompted recreation enthusiasts and municipal leaders to seek more free, accessible ways for folks to safely exercise outdoors. 
That same spirit, expressed through the Addison Central School District (ACSD) Community Partnership Council, spawned installation of an ice rink at the recreation park and is building support for a first-ever Middlebury skatepark.
"I think this would really appeal to kids and families," Remsen said of a pump track, "and, ideally, it would be accessible to all ages and abilities. It's a great learning tool.'"
Enthusiasm for a facility is shared by Middlebury Parks & Recreation Department officials and Addison County Bike Club members. Right now, Middlebury-area folks must go to Bristol, Rutland, or the Moosalamoo Campground in Goshen to find a pump track.
Remsen and his fellow pump track planners have laid a solid foundation for a Middlebury facility. They've connected with the KSA Built trail construction company to design and build the amenity, tentatively estimated at around $23,000. 
Organizers are committed to covering those costs through business sponsorships, a crowdfunding campaign, and two separate grants — one through the Vermont Agency of Commerce and Community Development's Better Places program, with the other being a Vermont Mountain Bike Association (VMBA) Naming Grant.
"The project is well-aligned with the 2020 downtown master plan and increases the free and accessible outdoor recreational facilities in town," Remsen noted in a recent pitch for the Middlebury selectboard's support of the project.
That pitch was successful.
"We are heartened to see that his project is well-aligned with the 2020 downtown master plan. We also recognize this project benefits the town in myriad ways, from mental and physical health benefits to economic benefits, and increased community and social engagement," reads the selectboard's Sept. 27 letter of endorsement.
"We wish success for this initiative and look forward to seeing the pump track take shape."
In addition to a thumbs-up from the selectboard, Middlebury bike pump track organizers have:
• Received conditional approval to develop a project plan and create a crowdfunding campaign.
• Identified a local business interested in sponsoring the VMBA Naming Grant. The group has met twice with the Middlebury Parks & Recreation Committee, which helped identify a roughly 120-foot-by-30-foot site in the Middlebury Recreation Park.
• Received preliminary project approval from ACSD officials, pending a formal OK from the district board. While the proposed site for the bike pump track is in Middlebury Recreation Park and managed by the town, it sits on ACSD property.
• Determined the proposed pump track location is "accessible, visible, relatively flat, outside of field areas and isn't designated for other use in the Middlebury Recreation Park Master Plan."
Remsen and his colleagues acknowledged the track, which would have a soil/dirt surface, would require ongoing maintenance. Plans call for the track to be open the same hours as the recreation park. Planners don't envision a fence aroumd the track, but do see the need for some kind of barrier between the facility and the adjacent playing fields. 
If all goes smoothly, Remsen believes work on the track could begin as soon as next spring. He gave a shout-out to the many folks who've been diligently supporting the effort, including Middlebury Parks & Recreation Superintendent Dustin Hunt, Addison County Bike Club President George Lawrence, ACSD Director of Communications and Engagement Emily Blistein and Ethan Murphy, who's also a driving force behind the related Middlebury skatepark effort.
Hunt provided his thoughts on the project.
"We are really excited as a department about the possibility of bringing this to Middlebury," Hunt told the Independent. "The project has unanimous support from the Parks and Recreation Advisory Committee, and through dialogue with community members it is clear that a pump track is high on the wish list of desired amenities. A pump track is an attractive option because it allows people of all ages and abilities to participate in something active together without the usual barriers such as cost and scheduling. Adding a pump track would be the next step in the department's goal of making the Recreation Park a destination for families to spend the day enjoying all the great amenities available to them there."
As for the skatepark, proponents have been looking at a few potential sites for such a facility, including the town's rec park and a spot near the Middlebury Dog Park, located behind the Middlebury Regional EMS headquarters off Collins Drive.
"We are following the guidance of the (Middlebury) town manager to begin our path to the selectboard," Murphy wrote in a recent email updating skatepark progress.
He noted skatepark and pump track boosters had hoped to ask the selectboard for a combined letter of support for both facilities, "but the pump track is further along in the process and will hopefully pave the way for what we think will be a much-loved and used new section of Recreation Park, once completed."
John Flowers is at [email protected].
More News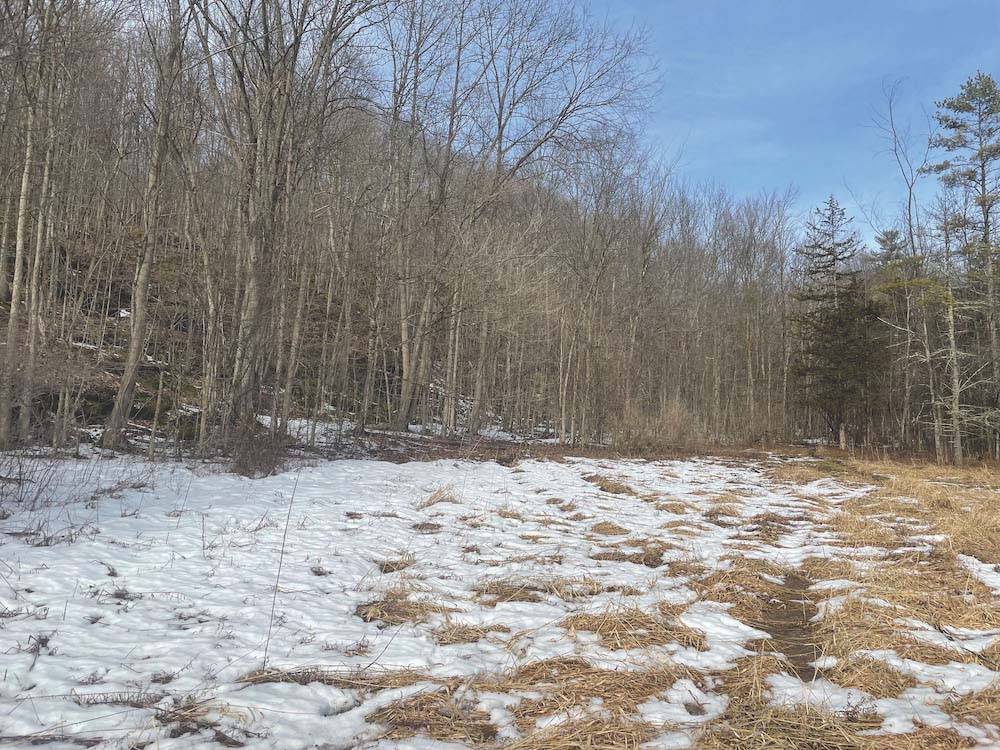 The Vermont Fish and Wildlife Department is putting $566,667 in grant money toward conserv … (read more)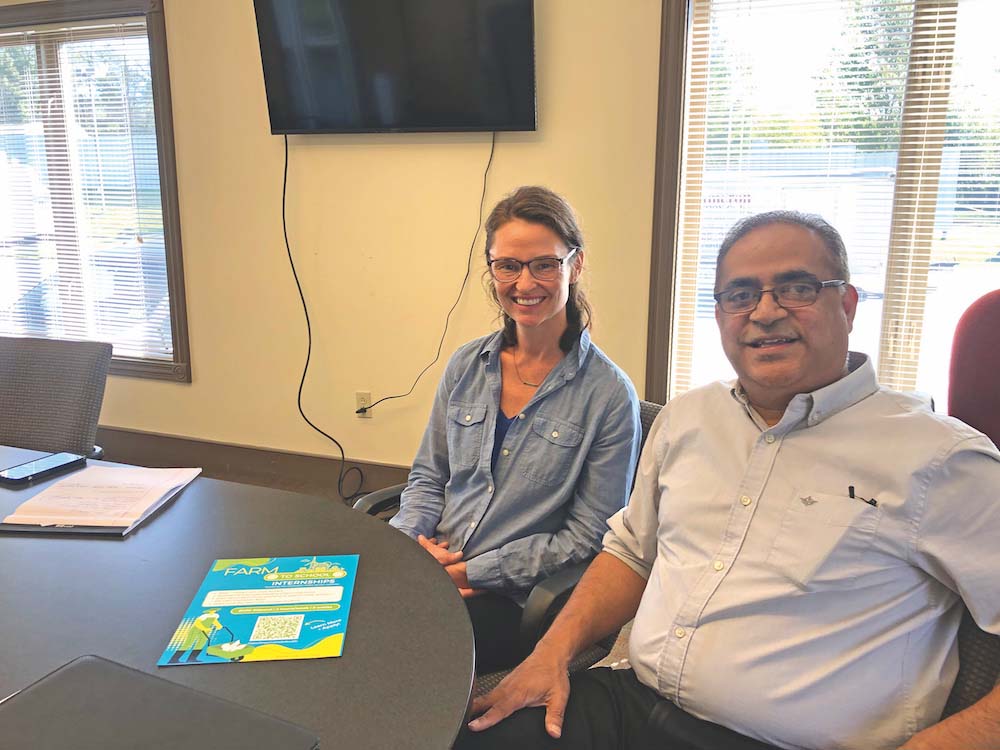 Like most things, the future of agriculture in Vermont lies in the hands of younger genera … (read more)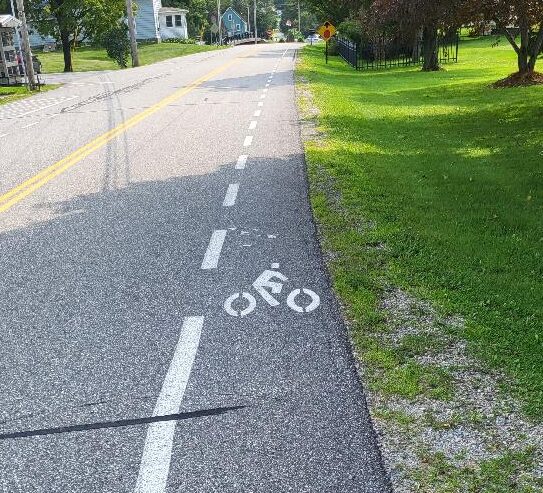 Local planners and a hired consultant this week unfurled Middlebury's first-ever "Bicycle … (read more)