Eagle football buries the Olympians in one-sided match-up
BRISTOL — Things started going wrong this past Saturday for visiting Oxbow against the Mount Abraham-Vergennes cooperative football team right away: The Eagles surprised them on the opening kickoff with an onsides kick from junior Ian Funke that MAV junior Jordan McDowell recovered.
It didn't get any better from there for the 3-5 Olympians, as the Eagles outscored them, 40-0, in the first half on the way to a 40-24 victory.
The Eagles improved to 4-4 and leapfrogged to fifth-place in the final Division III regular season standings. They will visit No. 4 Rice (5-3) on Saturday at 1 p.m. for a quarterfinal matchup.
Rice outscored the visiting Eagles, 60-41, back on Oct. 8. But MAV Coach Jeff Stein believes he is leading a different team now, one that grew in confidence by rallying past third-place Mill River, 31-28, on Oct. 15 before thumping Oxbow on Saturday.
"We talked last week about how we finished with Mill River. That's the team that we can be, and I think it finally clicked and let them see that's our identity," Stein said after Saturday's win. "I think the kids have some confidence in what they are as a team, and they just came out ready to play."
Against Oxbow, after the Eagles recovered that onside kick they marched down the field and scored on a 19-yard pass from senior quarterback Zeke Dubois to Funke to make it 6-0. Then Funke lined up for another kickoff.
And he tapped another onside kick. Word on the Eagle sideline was that Funke was supposed to boot it deep this time, but nobody argued with the result: The Olympians bobbled the ball again, and Eagle freshman Ryan Wright pounced on it.
Four plays later Dubois handed the ball off to senior fullback Jamison Couture at the Oxbow 9-yard line. Couture found plenty of daylight running left, stiff-armed an Olympian to the turf on the 5, and high-stepped alone into the end zone. It was 12-0 halfway through the first quarter.
It still didn't get any better for the Olympians, even though they finally returned a kickoff. But they promptly bobbled a handoff, took a delay-of-game penalty, and punted.
The Eagles then marched 65 yards to score on a 10-yard Dubois run in which he broke one tackle and then cut between two other Olympians at the 7-yard line on the way to paydirt. Funke kicked the point after this time, and it was 19-0 a minute into the second quarter.
By the time the first half ended MAV had set a program record for points in a half.
The Eagles scored three more second-quarter touchdowns on drives ranging from 42 and 57 yards: a 14-yard Dubois pass to Funke in which the 6-foot, 4-inch receiver outjumped two Olympians for the ball on the 3-yard line and then muscled his way into the end zone, and runs by senior Lucas Allen of 1 and 48 yards, on both of which he was essentially untouched.
In the half the Eagles racked up 164 yards in the air as Dubois completed 11 of 16 passes, six to Funke for 112 yards and three to Couture for 32. And the Eagles added another 145 on the ground, with Allen (seven attempts for 71 yards) and Couture (11 for 61 yards) leading the way.
Oxbow gained just one first down in the first two quarters, on a 25-yard scramble by quarterback Chase Lund. He threw an interception on the next play, with Allen making a nice one-handed pick.
Despite Lund's 25-yard gain, because of losses on other plays (including a sack by Spencer White and Wyatt Allenson) Oxbow gained zero net yards in the first half.
In other words, the Eagle starters outgained the Olympians, 309-0 in yards gained in the half. Most of those starters spent the second half rooting for the Eagle JV, who took over for MAV.
Oxbow did put up 24 points in the second half. Nikk Schwarz scored on a 5-yard run late in the third quarter that was set up by Xavier Boudin's 37-yard ramble on a reverse; Beaudin broke a reverse for a 65-yard TD early in the fourth; Lund capped an 82-yard drive with an 11-yard keeper; and Schwarz finished a 98-yard march in the late going by tossing a 12-yard option pass to Lund. But the outcome was never in doubt.
Stein described the identity he believes the Eagles have established.
"We're finally starting to see that we are a well-rounded team. I think they know we can be aggressive. We now know we can run the ball, and we have Ian (Funke) and Tyler White we can throw the ball to," he said. "You've got several weapons you've got to stop on our offense now. And then defensively we're swarming to the ball better than we have all season."
Better performance from the offensive line has made a major difference, Stein said, crediting leadership from senior offensive tackle and captain Caleb Russell, a new scheme, and the athletes' receptiveness to coaching.
Now, he said, the Eagles can look forward to the D-III playoffs with confidence.
"We're clicking and we're doing pretty good," he said. "I feel good about anybody we play. We're playing tough."
More News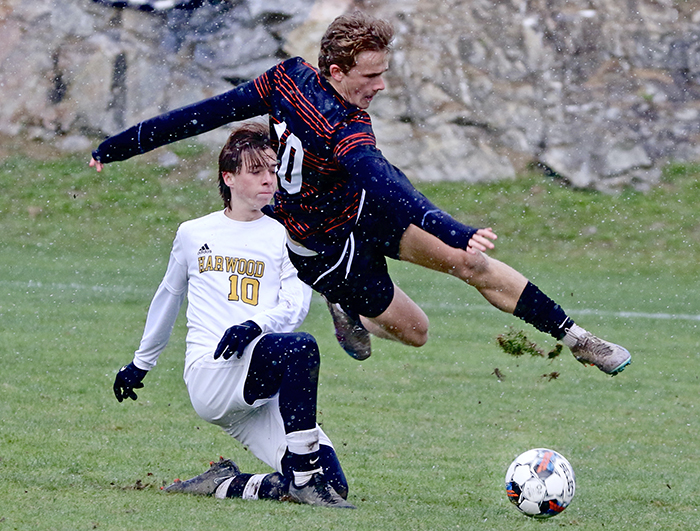 Seven local high school boys' soccer players were named to the Division II or III All-Stat … (read more)
Five area high school girls' soccer players were named either Division I or D-II All-State … (read more)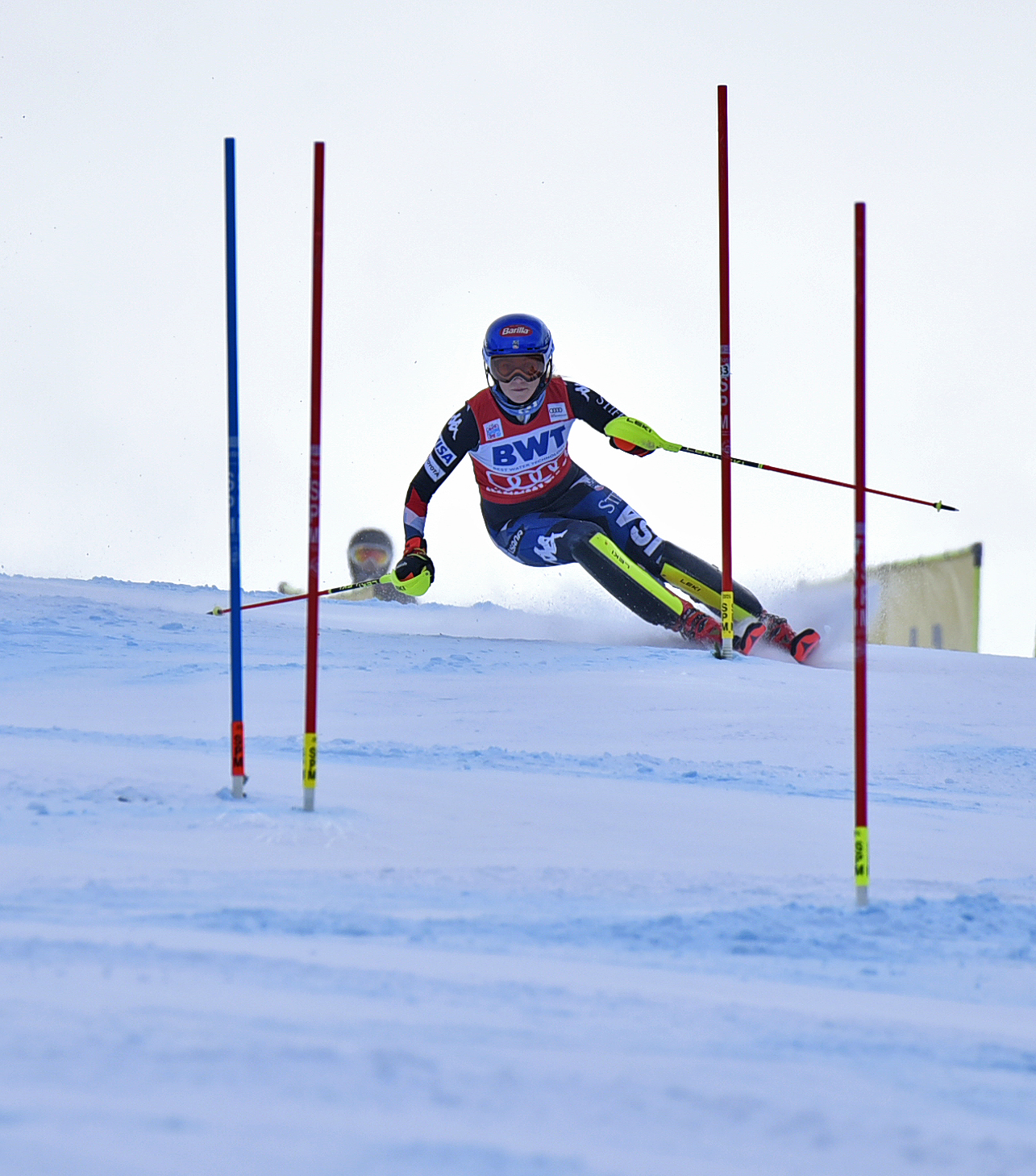 "To be perfectly frank, I'm not sure I'm in a position to win either of these races," Mika … (read more)