Big housing project in Middlebury taking shape
MIDDLEBURY — An overflow crowd of more than 50 people flooded the Middlebury municipal building conference room on Monday evening to hear details — and provide feedback on — a plan to build more than 88 units of "mixed-income" housing on 35 acres of land off Seminary Street Extension recently acquired by Middlebury College.
Attendees listened intently as representatives of South Burlington-based Summit Properties mapped out their priorities for the development and a timetable they hope will lead to a summer 2023 groundbreaking. Summit Properties CEO Tom Getz and Chief Operating Officer Zeke Davisson had few specifics to offer on the makeup of the housing project, but they're hoping to create an equal mix of affordable/workforce and market-rate units.
The number of affordable units will be capped by the amount of resources Summit secures to subsidize that segment of the project, according to Getz.
"Our broad-brush vision would be about half market rate, half with some affordability restrictions," Getz said. "If we were able to win all the grants that allowed us to make 50% of this community affordable… I think that would be fantastic."
Project details will be shaped during the next few months based in part on success in winning state/federal grants and on community feedback, officials said.
Plans call for Summit to begin the Act 250 and local permitting processes for their project this fall.
In early April, Middlebury College announced its collaboration with Summit on what was pegged as a $40 million effort to build around 100 units of affordable and market-rate units on the 35-acre parcel, which is east of Seminary Street Extension's intersection with Washington Street, generally at the northern end of Valley View Road — between Seminary Street Extension and Peterson Terrace.
The college bought the property, which had been for sale for several years, from Marjorie Mooney for $1.5 million. The institution will sell it to Summit in increments as the company develops the property in phases.
"Any apartment or for-sale home that we build using a subsidy that's a workforce home, an affordable rental — we're paying a below-market price for that land," Davisson said. "So really, the college's involvement at this point is subsidizing the land purchase for affordable development here in Middlebury."
Middlebury College, the county's largest employer, has been looking for ways to make housing, child care and other vital resources more accessible to its workforce and the population in general. Middlebury has the dubious distinction of having the fifth-lowest housing-to-jobs ratio in the state, according to a report published this past spring by the Vermont Housing Finance Agency.
Statistics available on the Vermont Housing Data website indicate there are currently 7,344 jobs located within Middlebury, which in turn has 3,047 occupied (not seasonal) homes. This produces a jobs-home index of 2.41. Housing experts suggest that an "ideal" market would have a ratio of 1.5 jobs to homes, according to Davisson and Getz.
Davisson noted Middlebury hasn't seen a substantial new housing development since the Marble Works condominiums were built in 2007. That building includes 31 "luxury apartment-style" condos, according to its promotional material.
"There's been a huge pause on building impactful housing here in Vermont," he said.
The lack of workforce and affordable housing has made it harder for families to relocate to Vermont, for local employers to recruit and is adding to climate change concerns, due to large numbers of commuters.
While Summit's plans won't solve all of the Middlebury area's housing problem, it would be a big help, according to advocates. The Mooney property has been on the radar of mixed-income developers for a long time, because of its prime location for development, Davisson said.
It's located less than a mile from the Middlebury village's stores, town offices, recreational & cultural amenities and Mary Hogan Elementary School. The site is close to existing sidewalks, and Tri-Valley Transit officials confirmed on Monday their desire to create a bus stop for residents of the new development. The Summit team's current concept for the land includes a "low-impact walking trail" for residents.
Davisson called the new project and its targeted site a "great opportunity for smart growth," defined by the Vermont Natural Resources Council as "compact, walkable, transit-accessible, with a range of housing opportunities."
The Seminary Street Extension site is zoned for high-density residential use and is "a big undeveloped tract in the center of what this town has determined as where to do smart growth," according to Davisson.
The site is already surrounded by several dense residential neighborhoods — including Buttolph Acres and Peterson Terrace — but is also adjacent to the serenity of Means Woods, Davisson noted. It can also readily be served by municipal water and sewer systems.
Davisson said the project would tick the boxes of what Middlebury's zoning bylaws envision as a "traditional neighborhood development." Requirements include a project that's compact and human-scaled; located in proximity to existing residential, commercial and civic uses; and includes a mix of housing types, styles and sizes to accommodate households of varying composition, age and income.
The coming weeks will see Summit fill out the empty site maps they showed to residents on Monday. Getz and Mike Buscher of the company T.J. Boyle will help design the project.
 Buscher offered some basic principles that will guide the design.
"Rather than being in several large buildings, it will be a full spectrum of housing types, from multi-family buildings and single-family homes, hitting all the needs we think that are important in this community," Getz said. "And that's part of the process tonight, is to hear some feedback on where folks think some of the needs could be met. The actual unit mix and breakdowns are not set yet. But that broad vision is what we're coming into this with, and it's what we do really well."
Buscher said the primary area of construction is shaping up to be 11 acres at the center of the parcel. He alluded to "single-family residences, duplexes, townhouses and smaller multi-family buildings. We're not talking about a 50- or 60-unit building; we're talking about some of the structures being in the 20 to 30 number."
He pledged the project would be incorporated into the greater Middlebury community.
"We're going to work on a variety of different layouts," he said. "It's going to be really important for us to respect the surrounding developments, so we don't have things that are out of scale or out of character next to single-family homes in the area."
HOUSING DENSITY
That said, Summit will be looking to create enough housing density in its development to qualify for "smart growth" grants.
How dense? At least eight units per acre for the developable acreage, officials said.
Summit's vision for the property elicited general support along with a few concerns from those at Monday's meeting.
Leon Smith resides at the nearby Sugarwood Apartments, which Summit also owns and manages. While he's concerned about potential traffic issues and more intensive use of the Means Woods, Smith said he's "100% in favor of the project," and urged Summit to "push it to the max-developable level."
"I think in a way it's saving the next meadow," he added. "We have a deficit of housing now and if we don't think forward, it's just another meadow that gets chewed up."
Anna Burns is a board member of the Addison County Community Trust, the county's largest provider of affordable housing. She urged Summit to work with ACCT and to ensure the housing mix meets the diverse needs of those who will live there.
Steve Maier, a member of the Climate Economy Action Center of Addison County, urged developers to create "an affordable, fossil fuel-free housing development." The group said it's willing to work with Summit to map out design elements and green energy alternatives to fossil fuels.
Getz said Summit has no current plans to make a fossil fuels-free housing complex, but has long been committed to building projects featuring electric heating and cooling systems. He added the company works with Efficiency Vermont to ensure high performance air, ceiling, insulation and appliance ratings.
"We're not here to say we build 100% fossil-fuel free communities, but highly efficient, electric heating-cooling," Getz said. "We've built off-site solar to offset almost 100% of our usage for the apartments that we own in Vermont. We have a commitment to energy efficiency that we will bring to this project."
John Flowers is at [email protected].
More News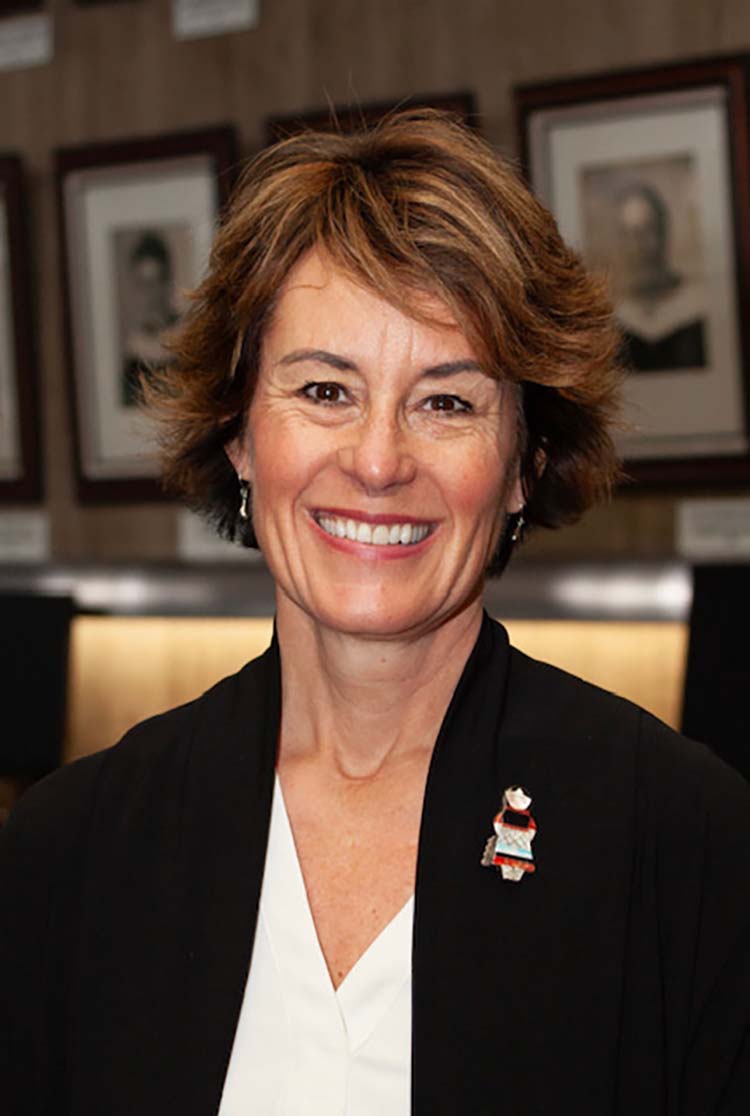 The Addison Central School District on Monday hired Wendy Baker to be its new superintende … (read more)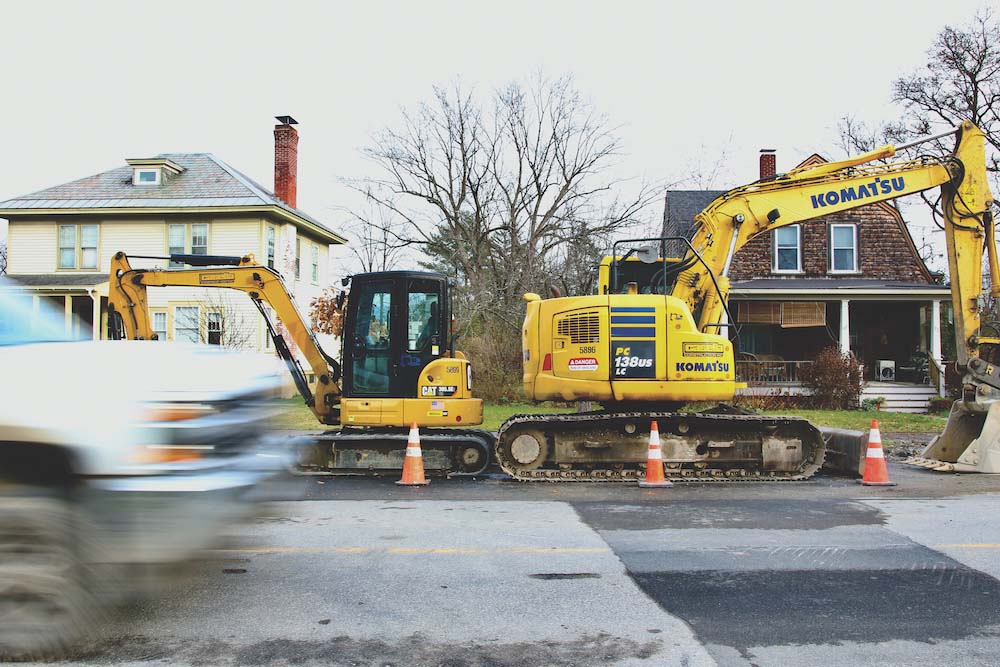 Middlebury voters next year will be asked to support three separate bond votes totaling $2 … (read more)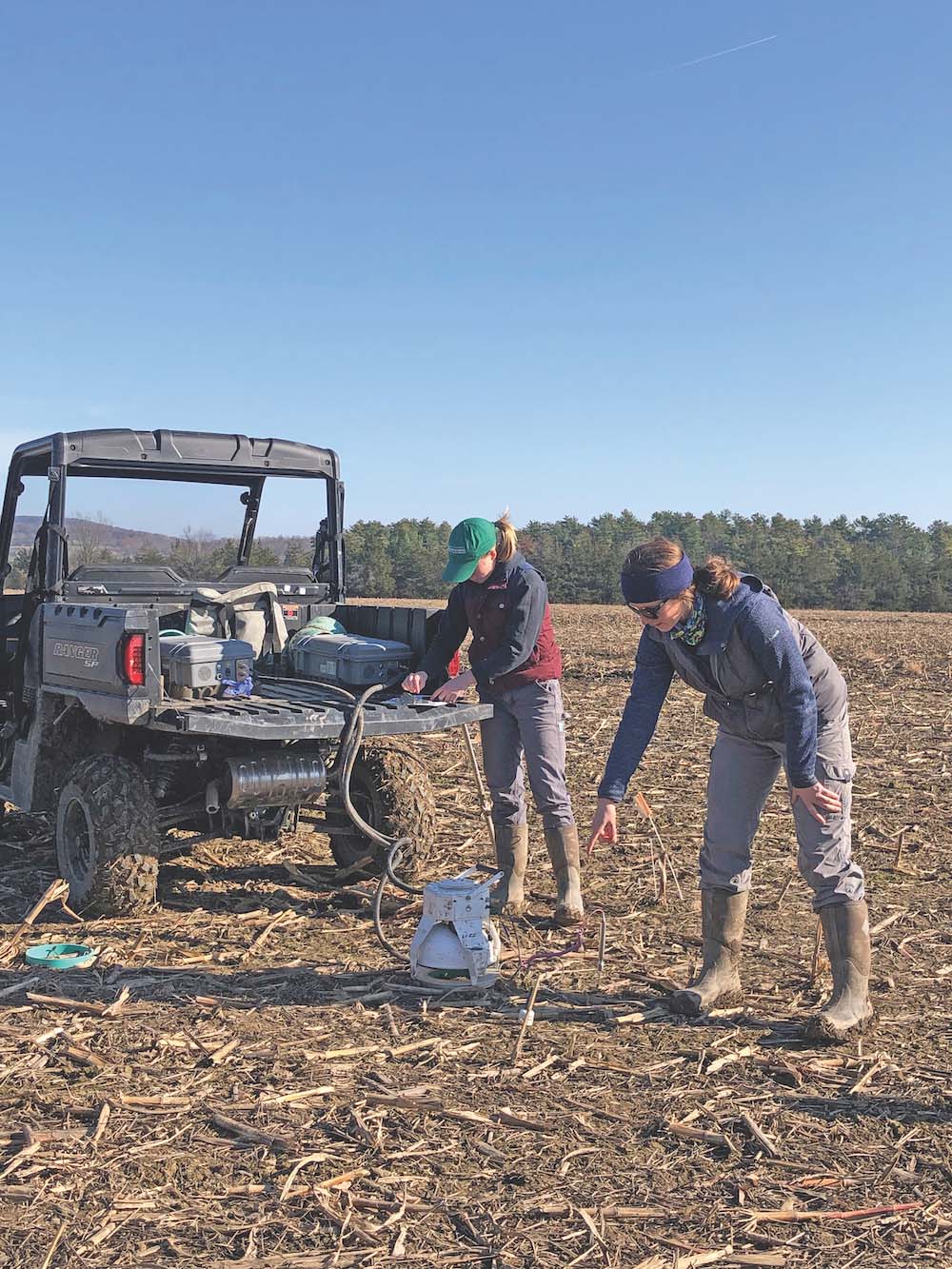 From planting cover crops to transitioning toward no-till or reduced-till approaches, farm … (read more)