Karl Lindholm: The old man and the puppies
In May, I helped my daughter Jane coach the Monkton Little League farm team — true beginners, five- to eight-year-olds.
In the first practice, Tina, the head coach, was going around the diamond explaining the rules of the game to our dozen charges: five girls, including Carys (5), my granddaughter, and seven boys, among them Dylan, my 8-year-old grandson.
"Now, when you're on first base," she explained, "if the batter hits the ball on the ground, you run to second base . . . but if the batter hits the ball in the air, you stay at first, because there's no force at second.
"Got it?"
They gave us a look: "What? Run. Don't run. Really?"
"OK. Just run when they hit it."
At the end of our first practice, Tina allowed me to briefly address parents. I urged them to get a glove of their own and play "catch" with their child. Catching and throwing — pretty essential to this game, great hand-eye training.
I also gave the parents a little lecture, not long, about batting, explaining there really are no natural left-handed or right-handed hitters. Throwers, yes. Batters, no. Look at Ted Williams, Wade Boggs, Barry Bonds, Ty Cobb, Shohei Ohtani, I said, all righty throwers and lefty batters. This observation is a hobbyhorse of mine.
I suggested to parents, "turn 'em around" as there are such advantages to batting lefty, now and especially later, not the least, you're three steps closer to first! I was very convincing. Irresistible, I thought.
At the next practice, guess how many kids were choosing to bat from the so-called left-side?
The correct answer is . . . exactly none!
I can only imagine the conversations at home among the parents: "Where'd they get the old guy? No such thing as righty and lefty hitters? Has he ever seen an actual baseball game?"
(CORRECTION: Since this story  ran in the print publication, the columnist learned that he was incorrect when he reported that no parents took him up on this advice. One player, the columnist's five-year-old granddaughter, Carys, switched to the left side and batted that way in all four of the team's games. The Independent regrets the error and the columnist is suitably chastened.)
I was coaching third, for both teams, in one of our "games" against Lincoln. In the first inning (we only played two innings as it takes an hour to get through the line-ups twice), one tyke made it to my bag. I gave her a high five and asked her name. She told me, "Faith."
"OK, Faith," I said, "when the batter hits the ball, you run home — and run like the wind!"
(You gotta love a game whose purpose is to run home — and be safe.)
Faith came around again the next inning. We high fived again. I asked her what she was going to do when the ball was hit. "Run like the wind!" she said, and she did.
One of our players, a second-grader named Davey, who with Abigail, was bigger and more athletic than the others. (I have changed the names to protect the Innocents). Davey especially was frustrated by the limitations of our play and his teammates. He was looking for actual competition and we were decidedly not ready for prime time.
"Davey, you play third this inning," Tina instructed. With each successive pitch, either out of the hand of the coach-pitcher, or from the tee, Davey crept closer to home plate.
"Davey! Play third, next to the base."
"They can't hit it that far!" he complained. He was quite right, actually.
On one slow roller his way, and then another, he swooped in, gathered the ball, ran at the baserunners headed to first, caught up and tagged them out, both times.
 "Davey, throw the ball to Bobby," he was told. Bobby was playing first.
"He can't catch it!"
"Throw it to him anyway."
So the next time he did, with predictable results. Bobby couldn't catch it.
"See! I told you."
I tried to console him by telling him that he was going to have a great time playing baseball, maybe not this year, but next year, and after that, with the big kids. He should work on his skills now, catching and throwing.
Of course, my fear is that someone will hand him a lacrosse stick and explain you can run around with abandon in that game, bump into people, and play in the rain and get all muddy.
Or maybe he will fall in love with soccer, and that sport, somewhat to my dismay, usurps the spring and summer now as well as the fall. It was easier when I was a kid and all there was was baseball, and time was in abundance, and there were no screens to seduce us. "Hey, Dad, want to go play catch?"
I had such a good time with these peewees this spring. I told Jane that it was like playing with puppies: such exuberance, such energy, such a delight. Some players' eagerness could hardly be contained; others were more reticent and needed encouragement to "take a good whack at the ball — and run like the wind!"
I thought of other times in my long life, and other puppies, when I have shared my enjoyment of this great game. As always, I hoped that if my charges didn't stay with the game and become great players (the skills are so hard to master), they might become great baseball fans.
It's a beautiful day; let's play two!
More News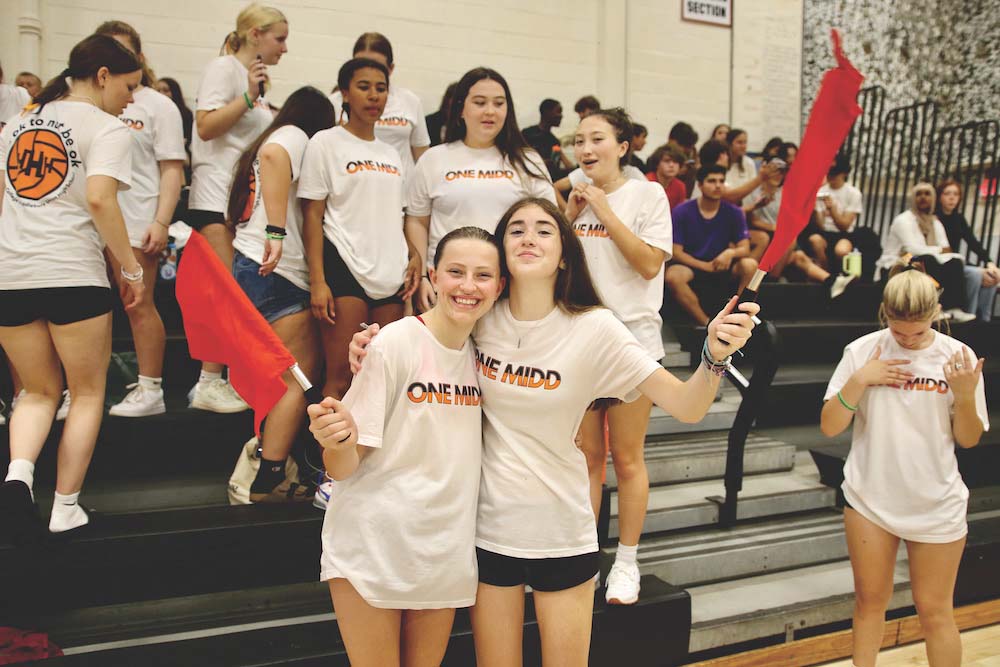 Considering the Middlebury Union High School volleyball team's decidedly successful record … (read more)
In a hard-fought girls' soccer match on this past Saturday, Middlebury outlasted Vergennes … (read more)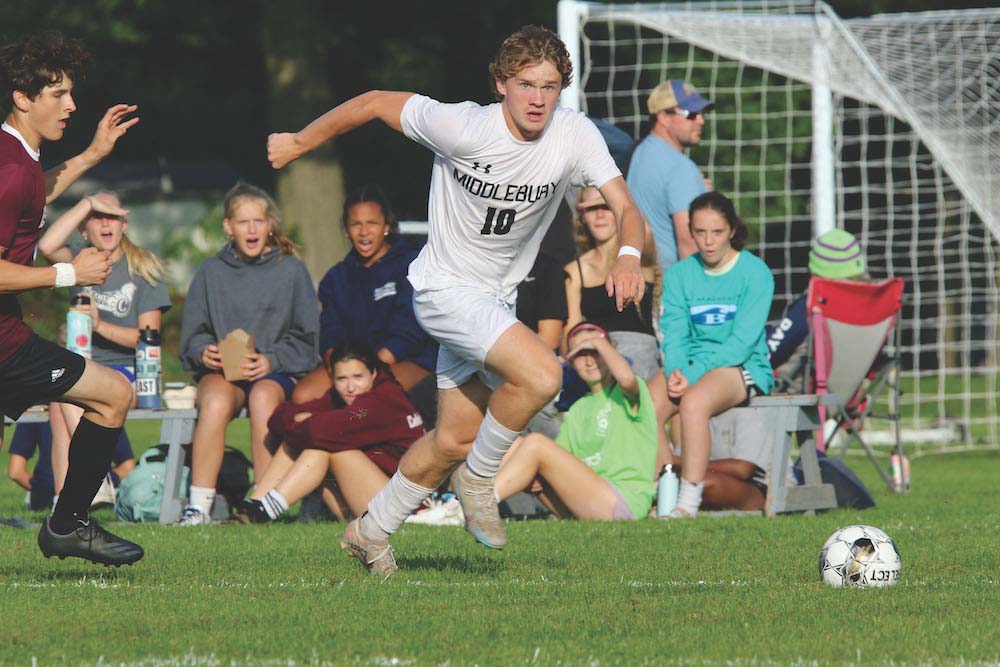 The Middlebury Union High School boys' soccer team survived a scoreless first half in whic … (read more)